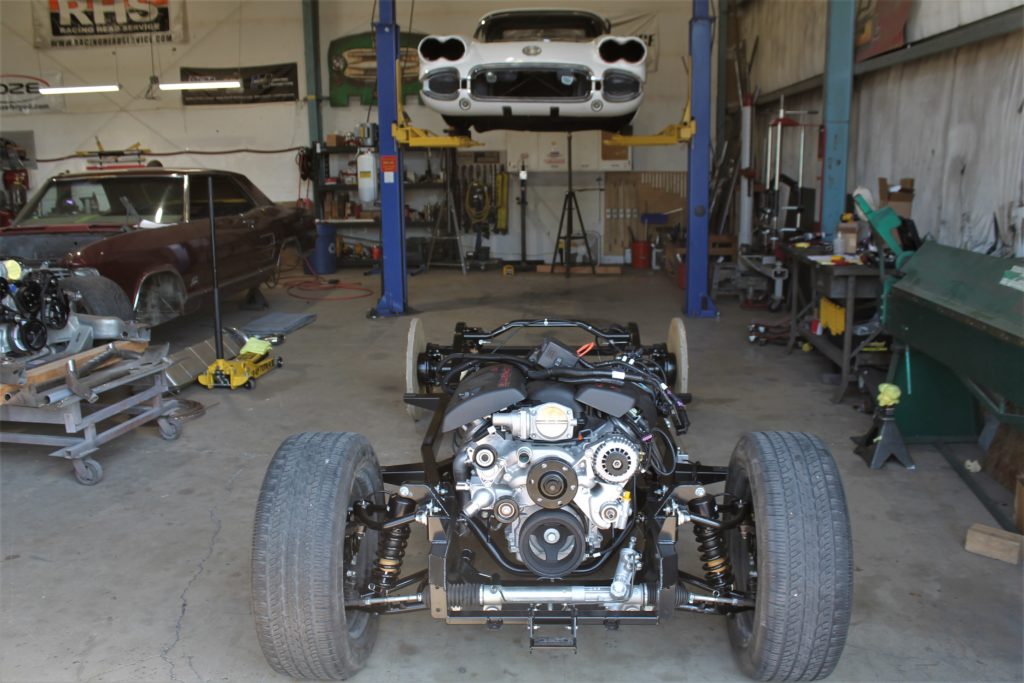 Body Swap…are you a candidate?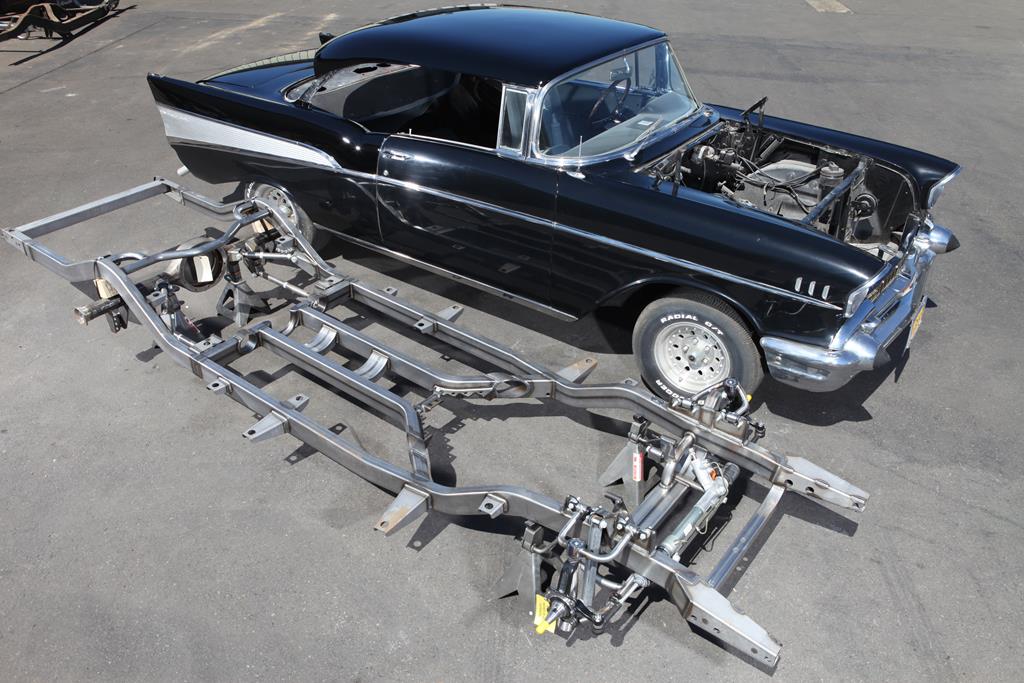 The foundation of your classic car's performance is the chassis. If you art not happy with your classic's current level of driving performance, trust us, you are not alone.
When you drove your 57 Chevy or 67 Mustang back in high school, it was likely a relatively new car, and you remember it driving great. This makes perfect sense as you were driving cutting edge technology for the day. Flash forward several decades and you have finally have your hands on your dream classic car…but wait a minute…this thing drives like crap!! Well, the cars didn't change, but you are now accustomed to driving your modern vehicle, so when you jump in your classic car, there is a massive difference in performance.
Don't worry…a body swap onto a modern aftermarket chassis can radically close the gap between decades old and modern performance. Let's take a look at a few examples of "body swapped" cars we have done at the shop.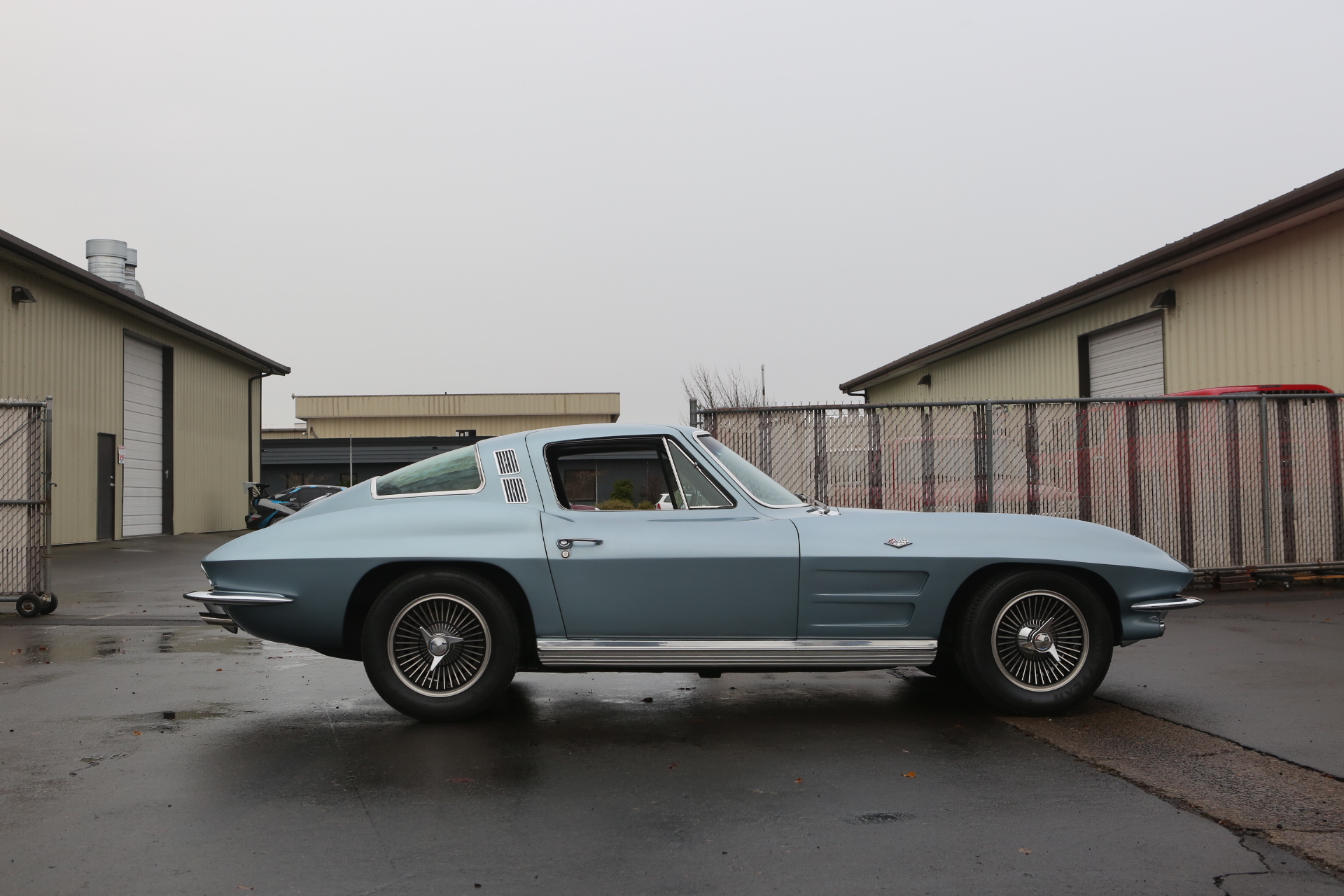 This great looking 1964 Corvette arrived at the shop with the desire for the car to drive and handle as well as it looks.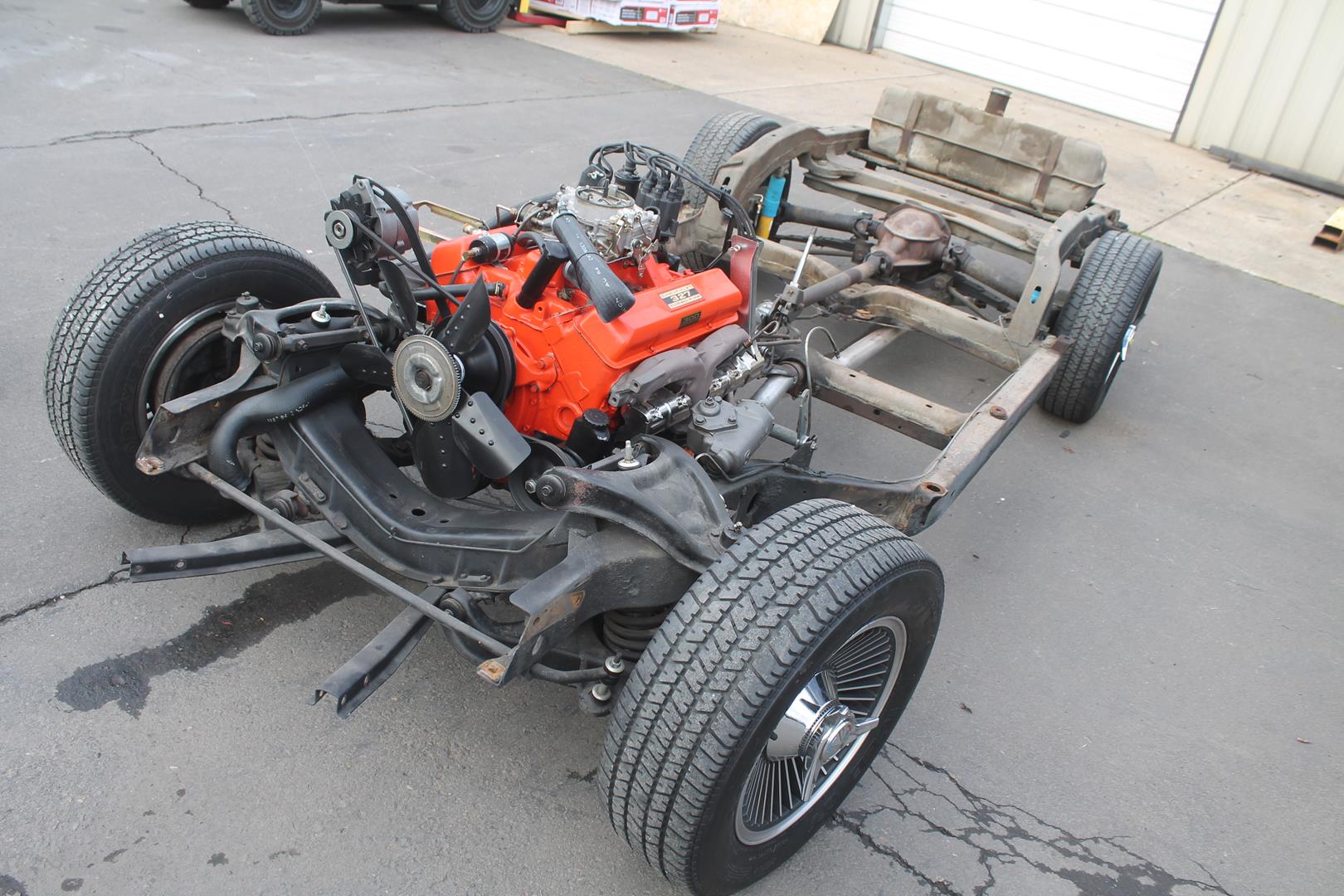 Here you can see the 64's original chassis.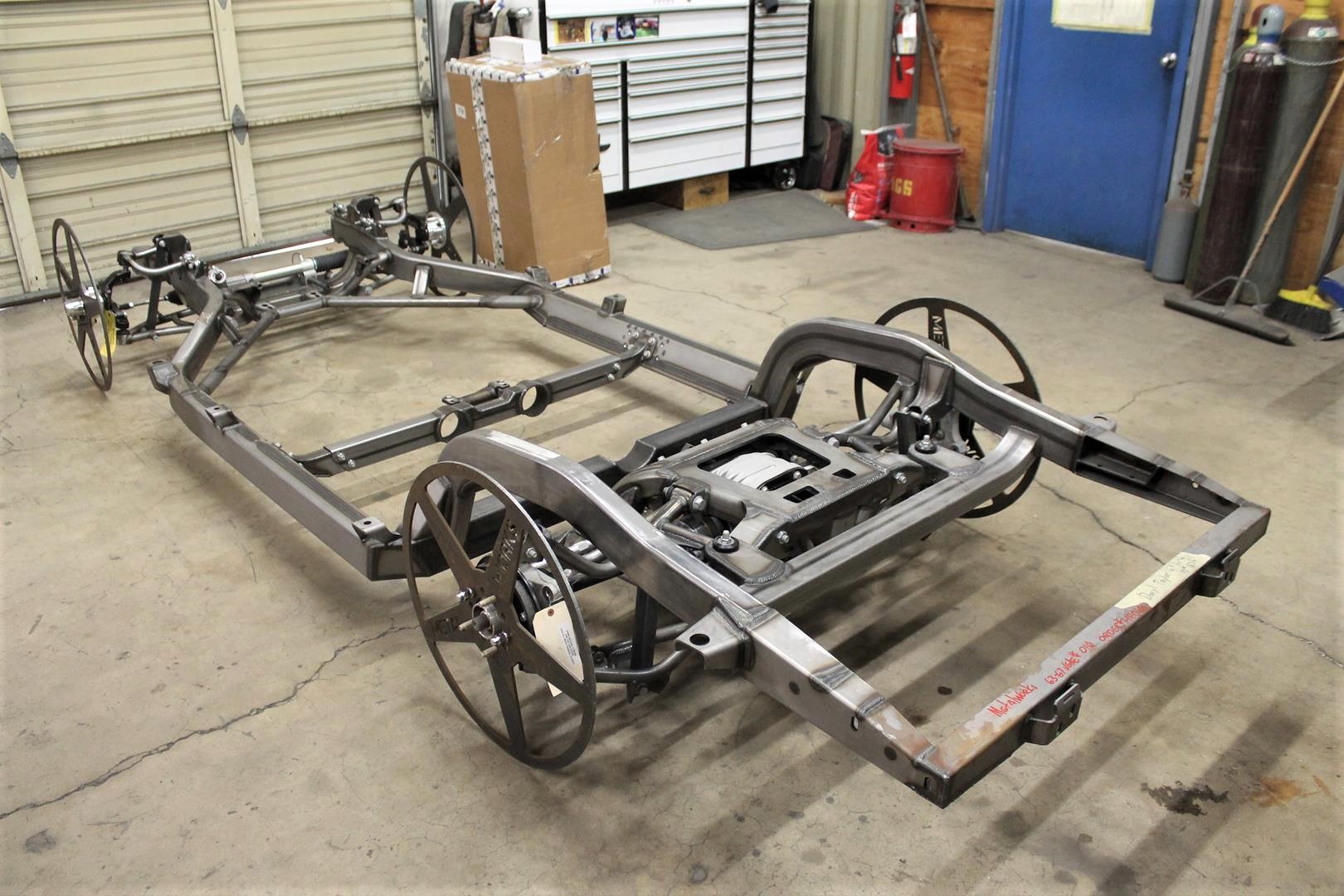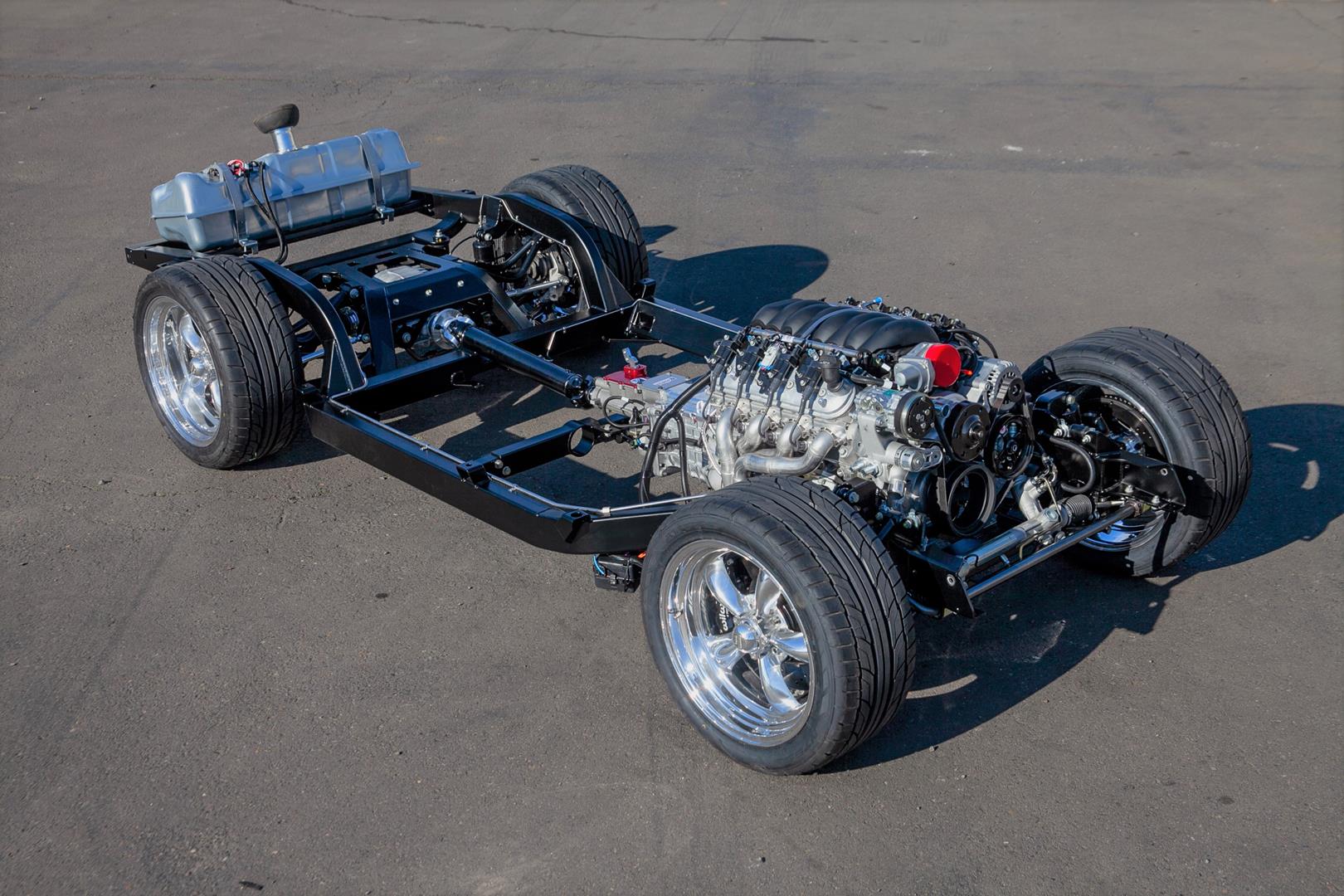 The Art Morrison IRS chassis as it arrived at the shop, and after it has been coated, assembled, and powered with a GM Performance 495hp LS3 connect & cruise package.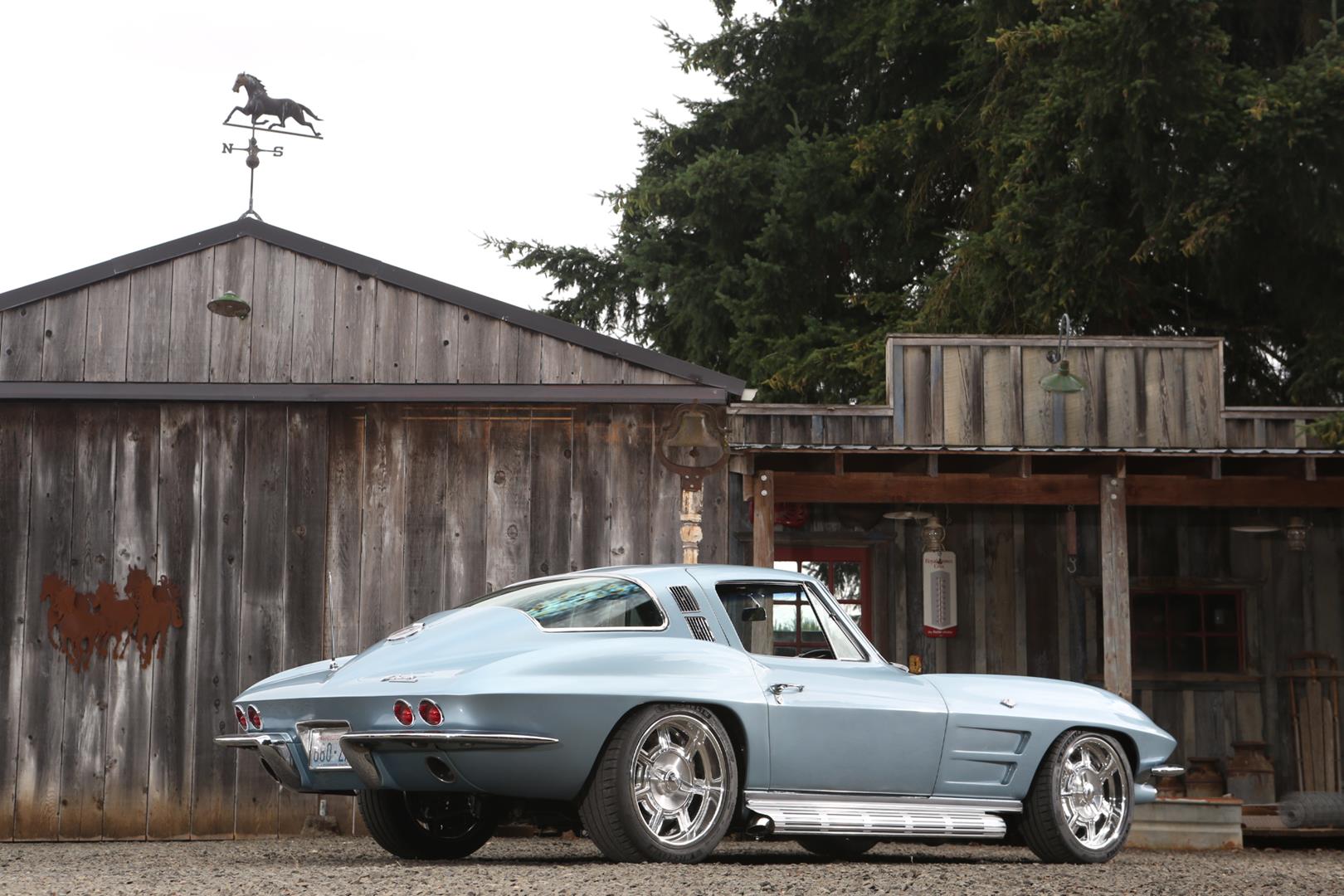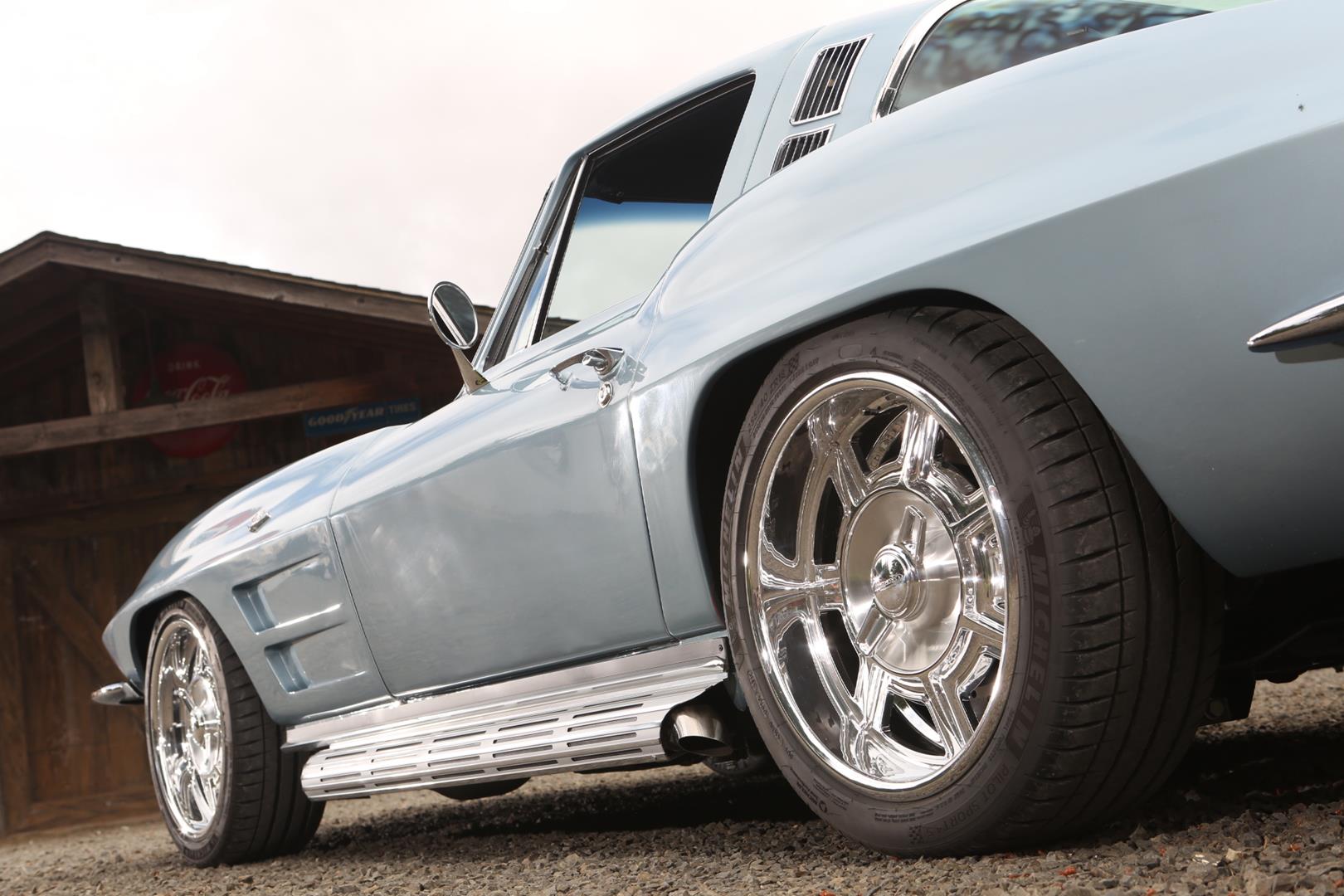 The finished body swapped 64 Corvette retaining all if its classic looks, but with all the modern performance at your finger tips.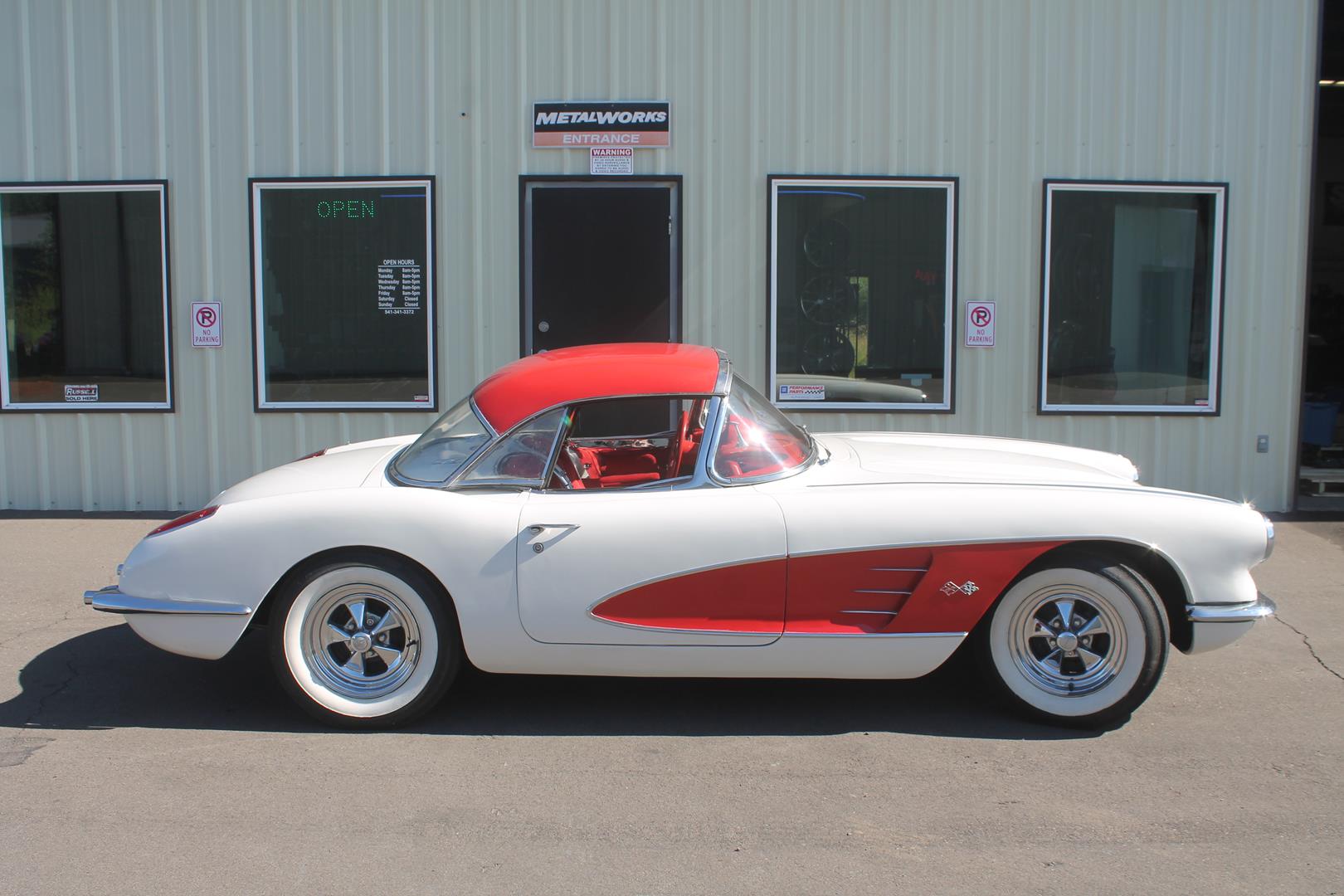 This 1960 Corvette was an older restoration that we body swapped onto an Art Morrison chassis, it also received a 495hp LS conversion like the 64 Corvette above.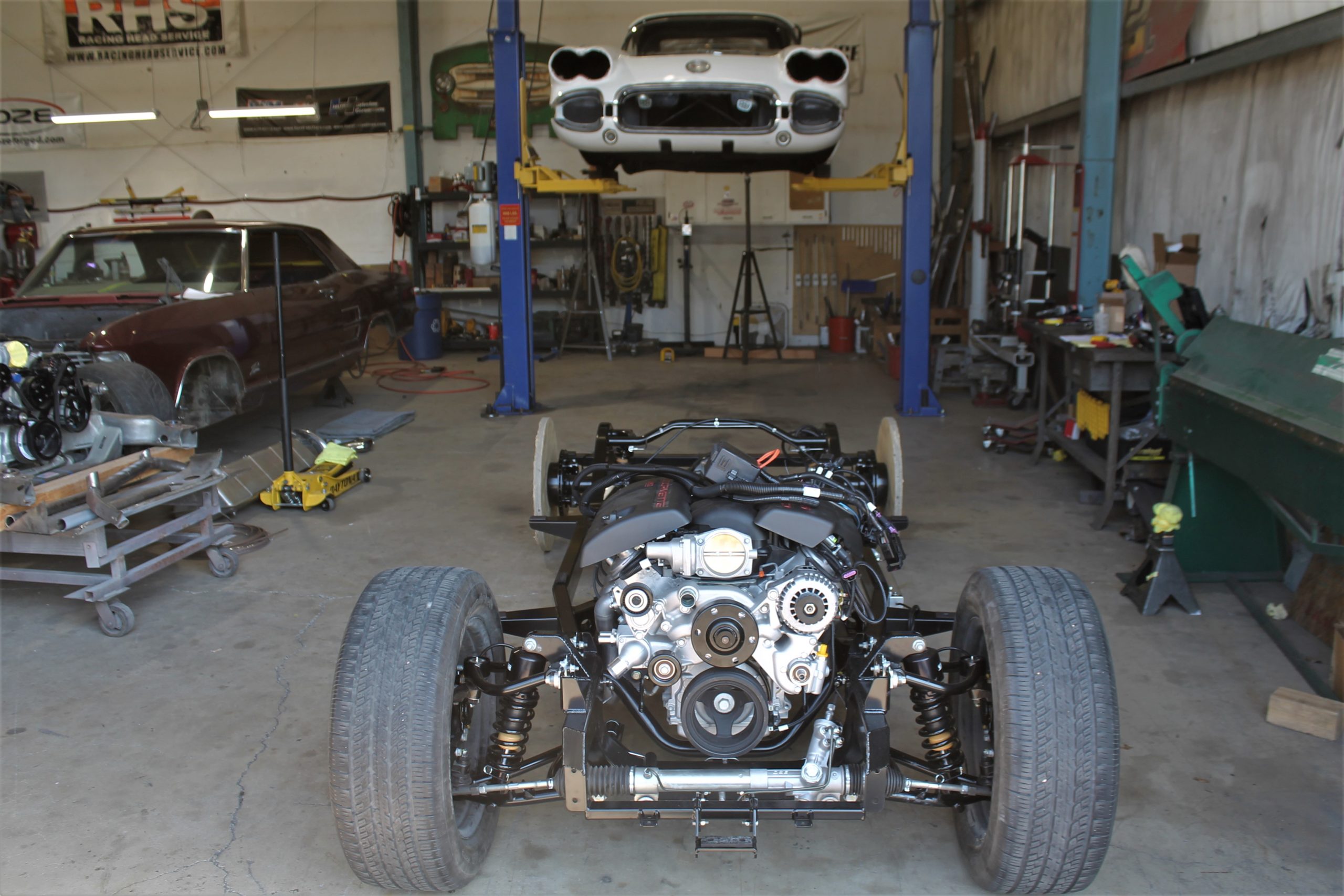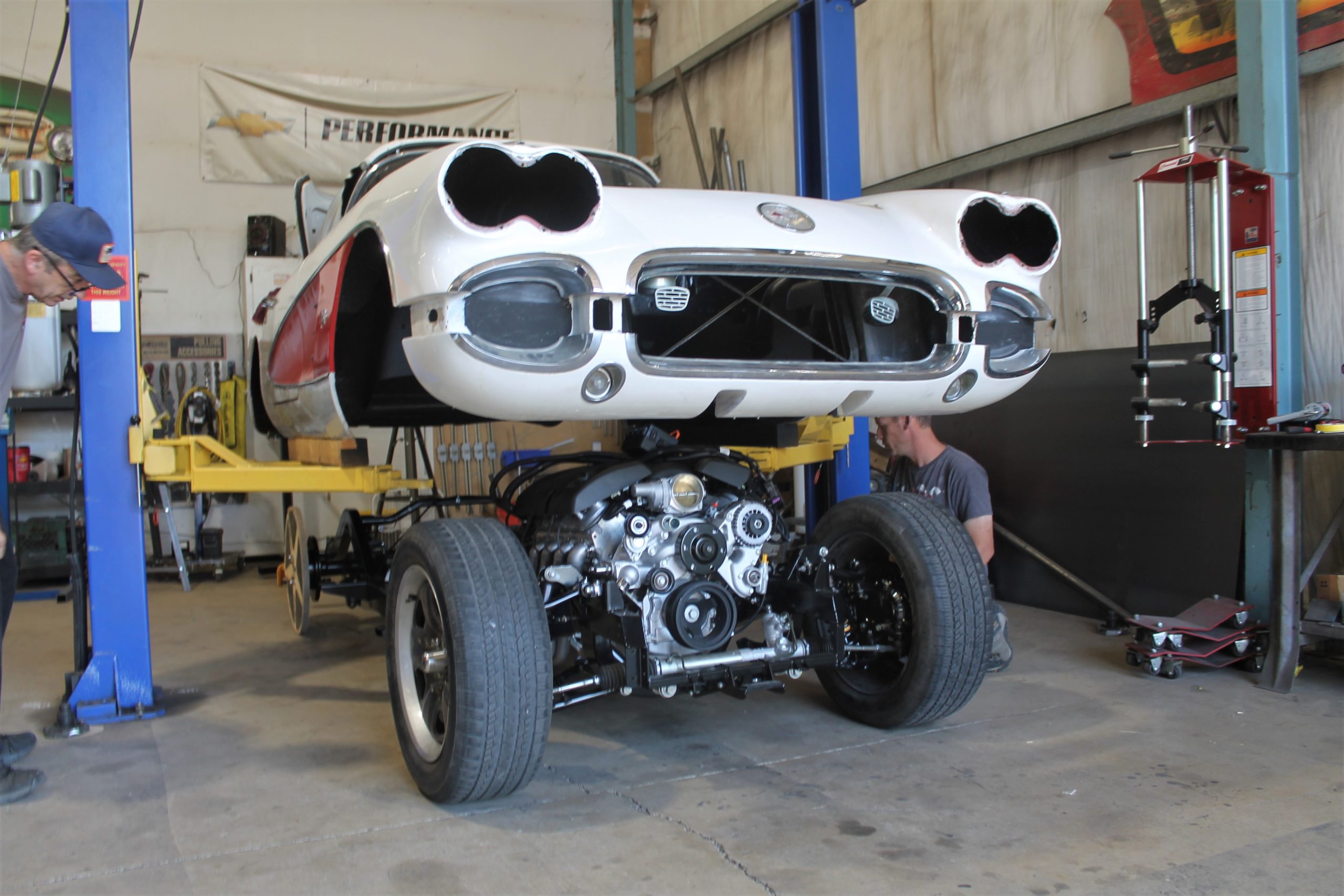 Here is the Corvette being sat on its new Art Morrison chassis.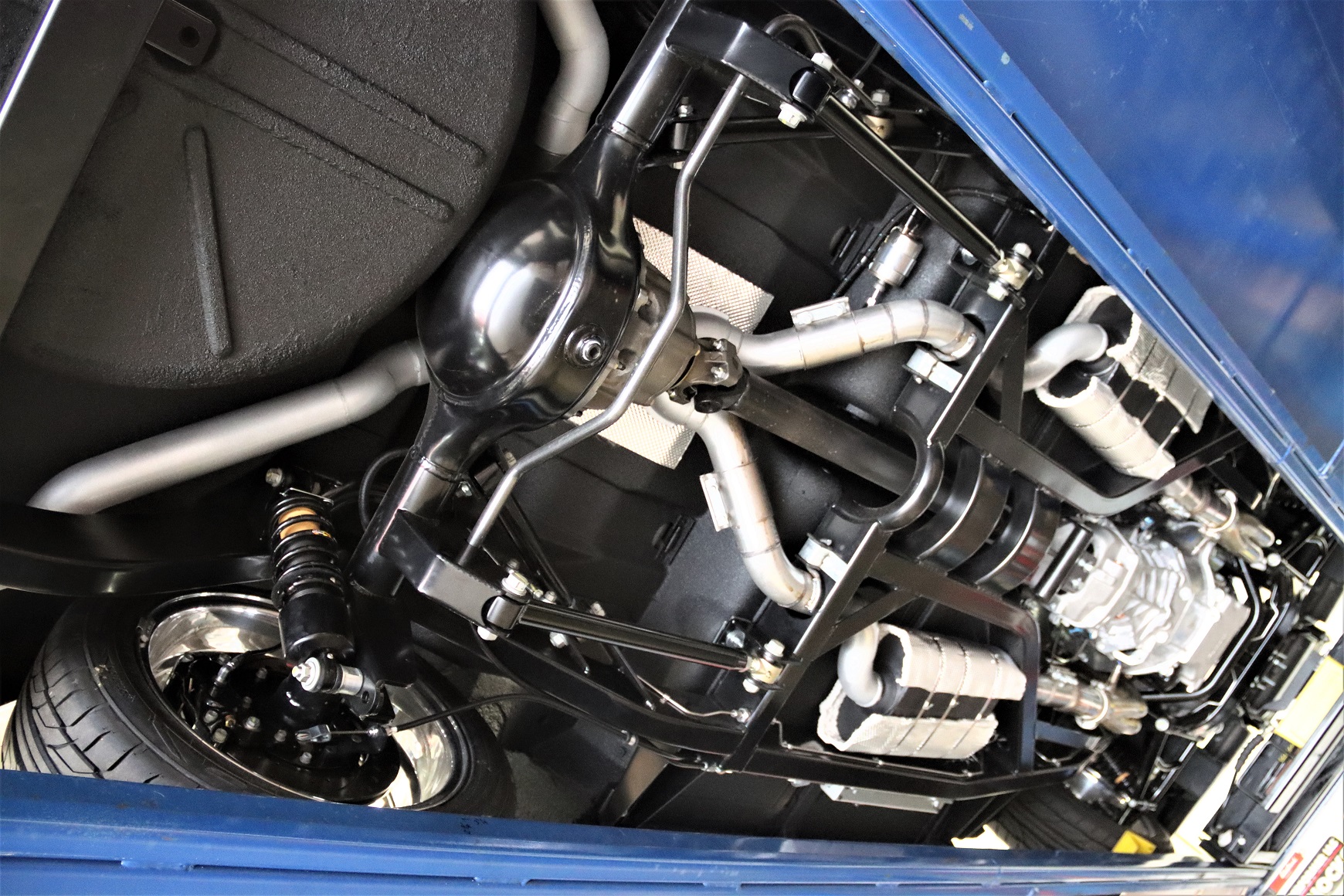 A look at the underside of the Corvette and the Art Morrison chassis. The body has been addressed and Raptor undercoated for a clean appearance. The body will now not have to be pulled off the chassis should the owner decide to paint the body in the future.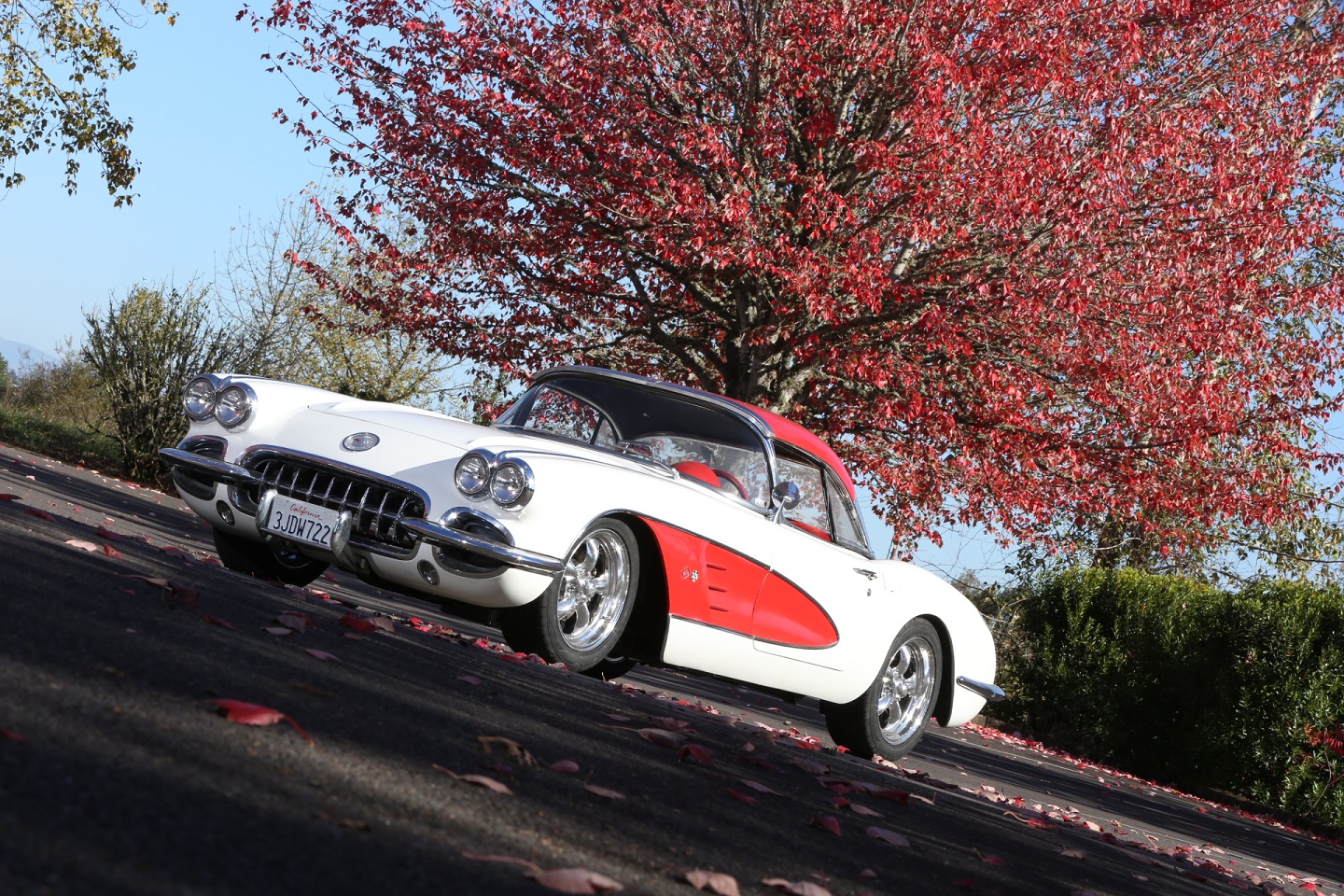 The finished 60 Corvette, ready to be enjoyed.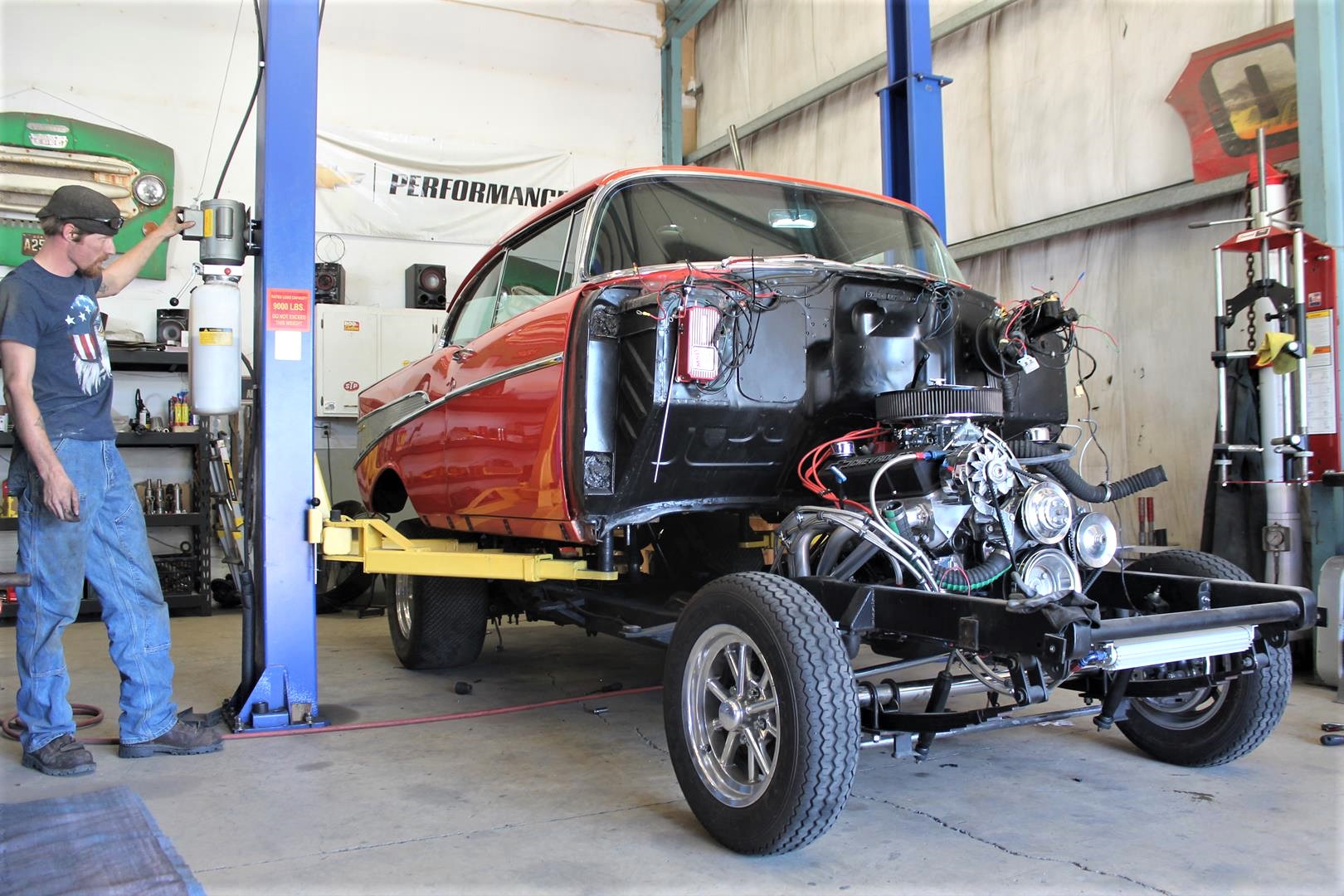 This beautiful 1957 Chevy arrived at the shop as a gasser that the owner wanted to convert to a modern ProTouring performer. Here you can see the body coming off the gasser chassis which was then utilized under our customer's 55 Chevy.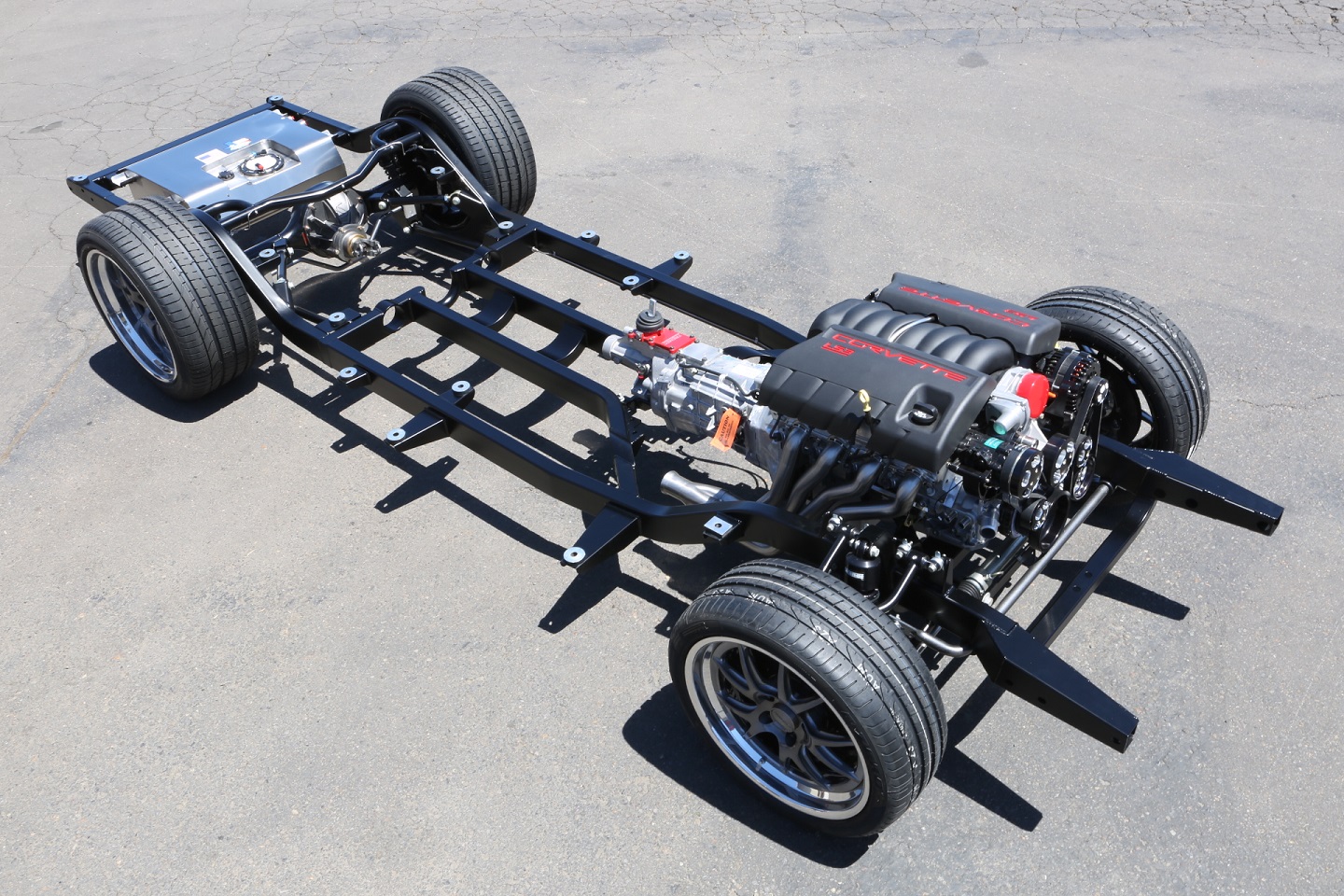 The 57's coated, assembled, and powered Art Morrison chassis…ready accept the body.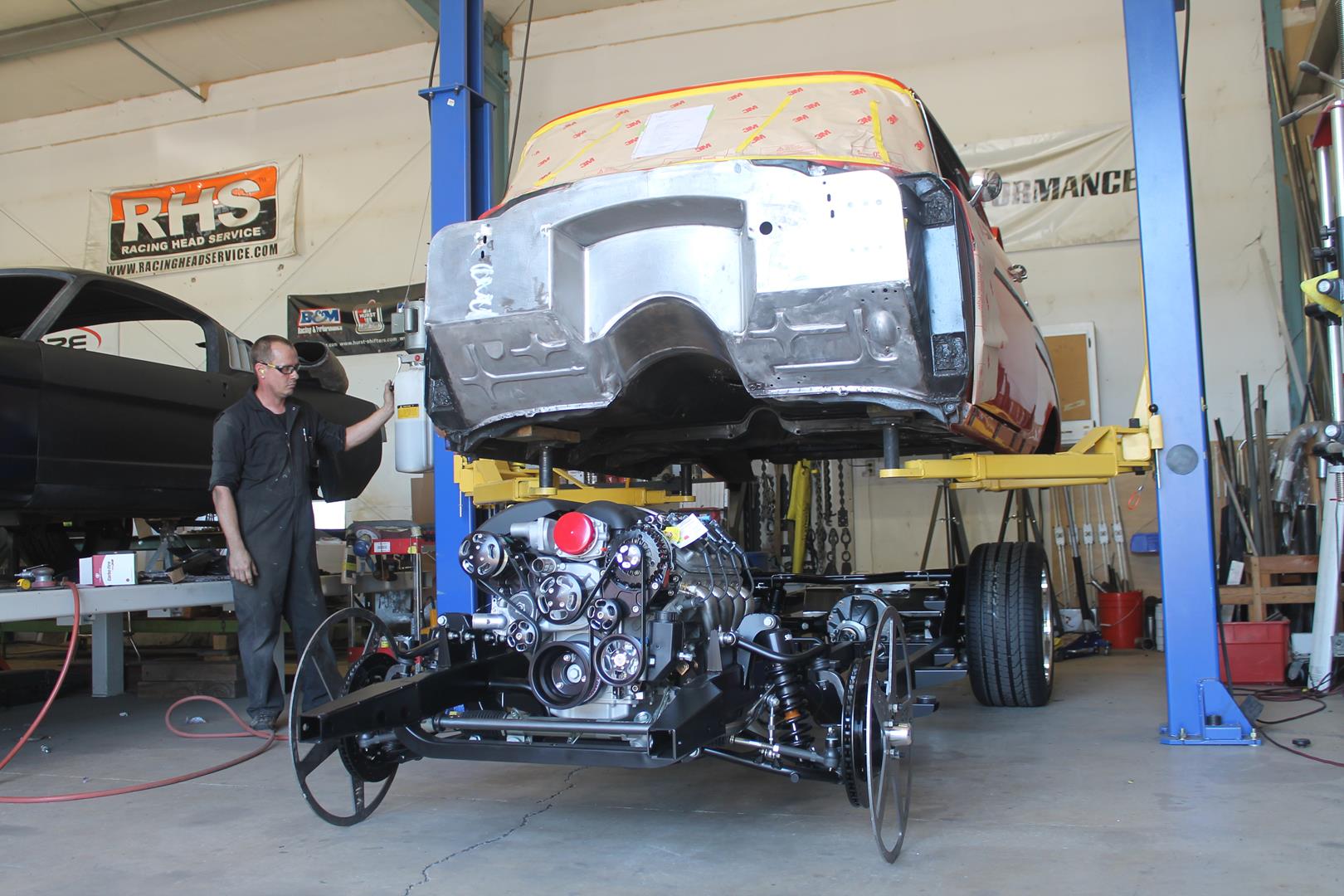 Setting the 57's body onto it's new Art Morrison chassis.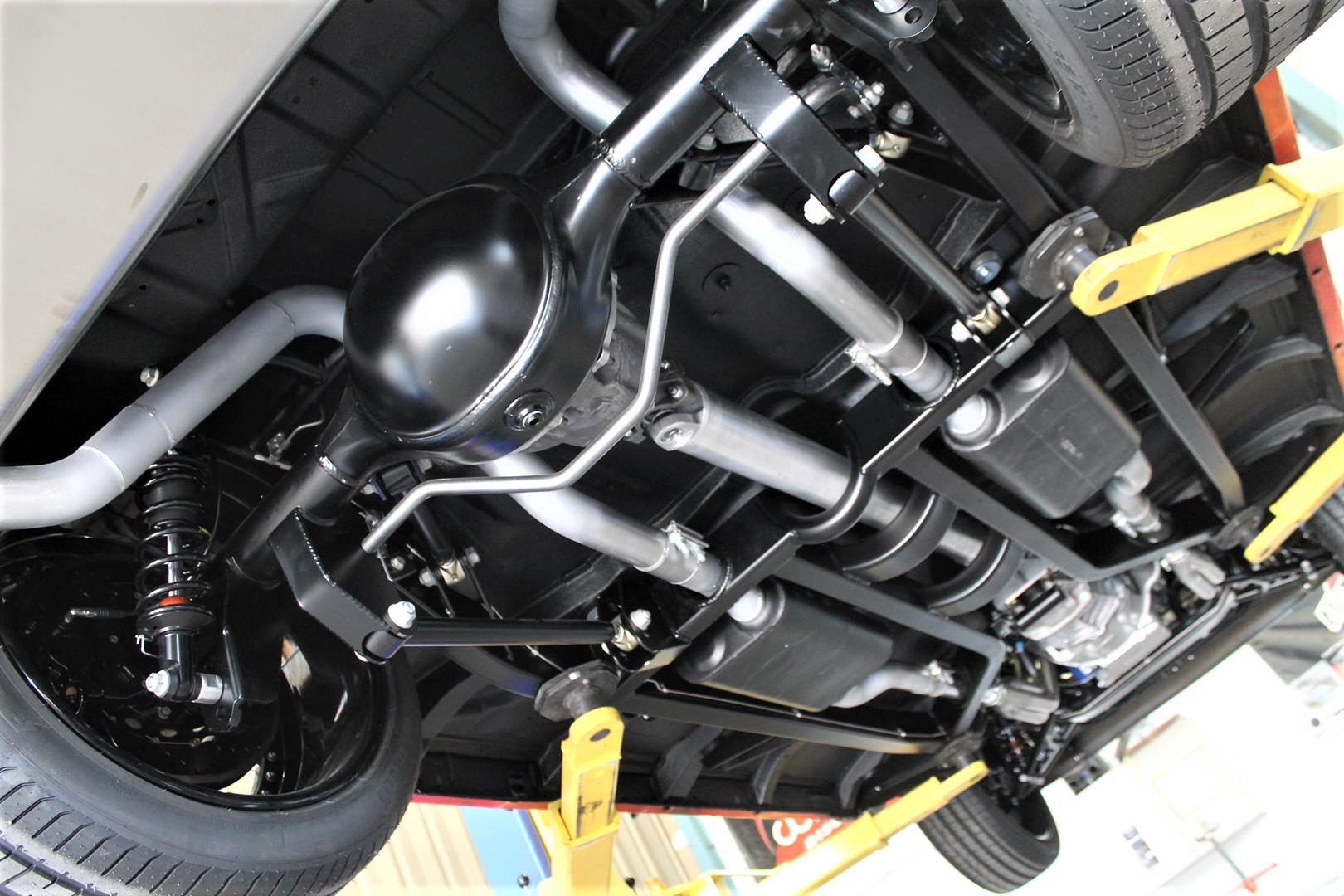 The underside of the 57 showing the Art Morrison chassis.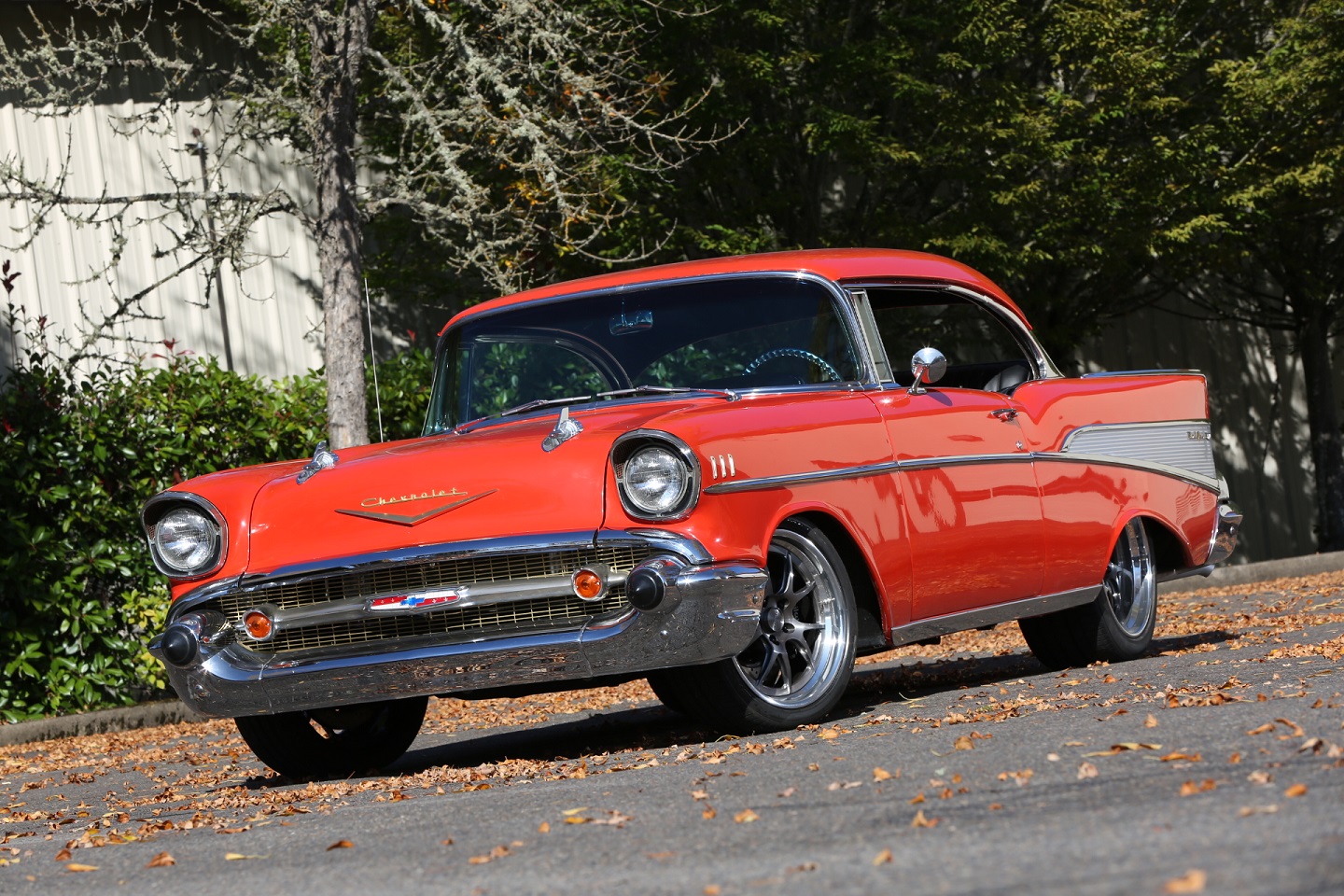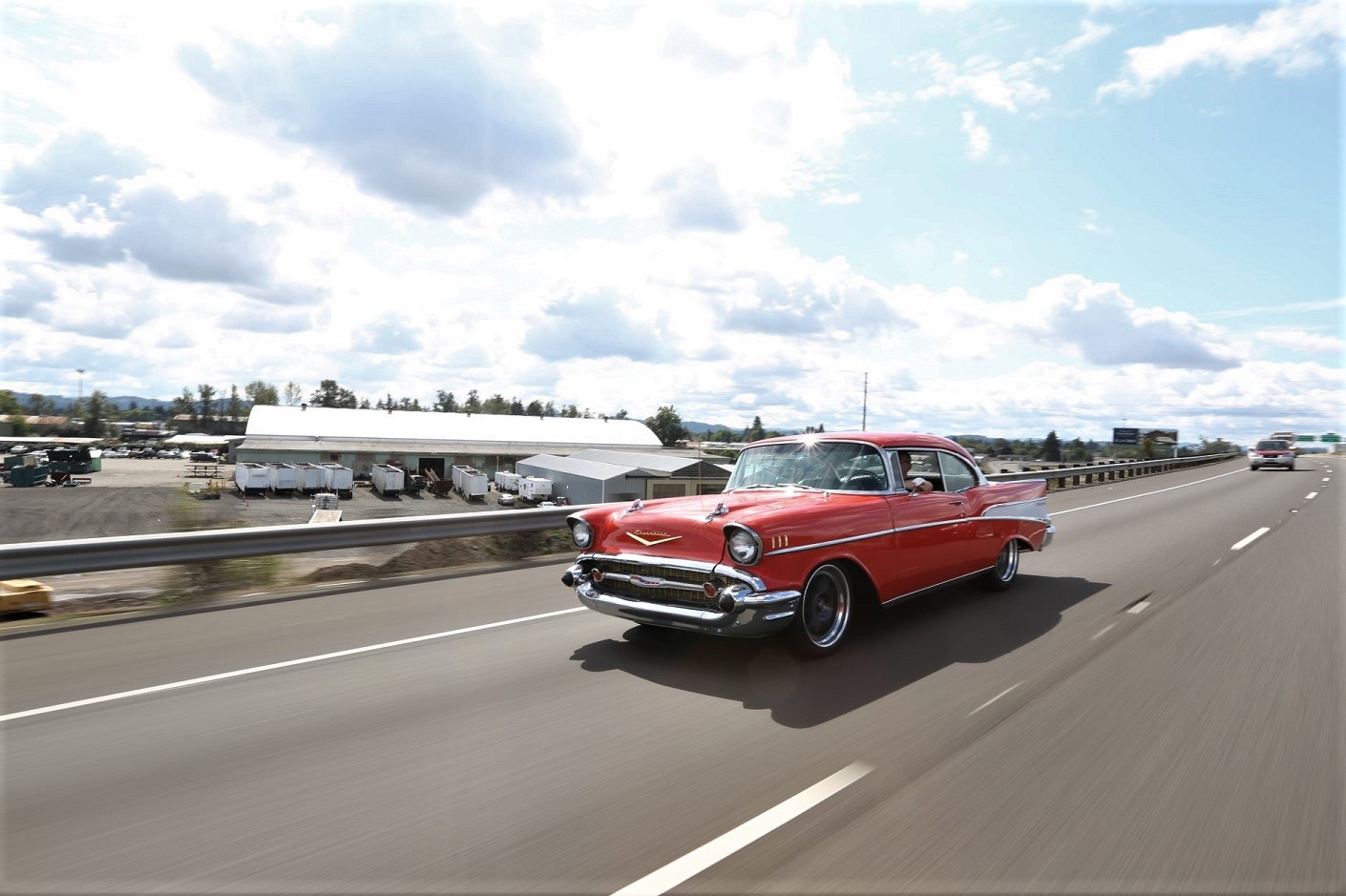 Finished photos of the 57 out being enjoyed.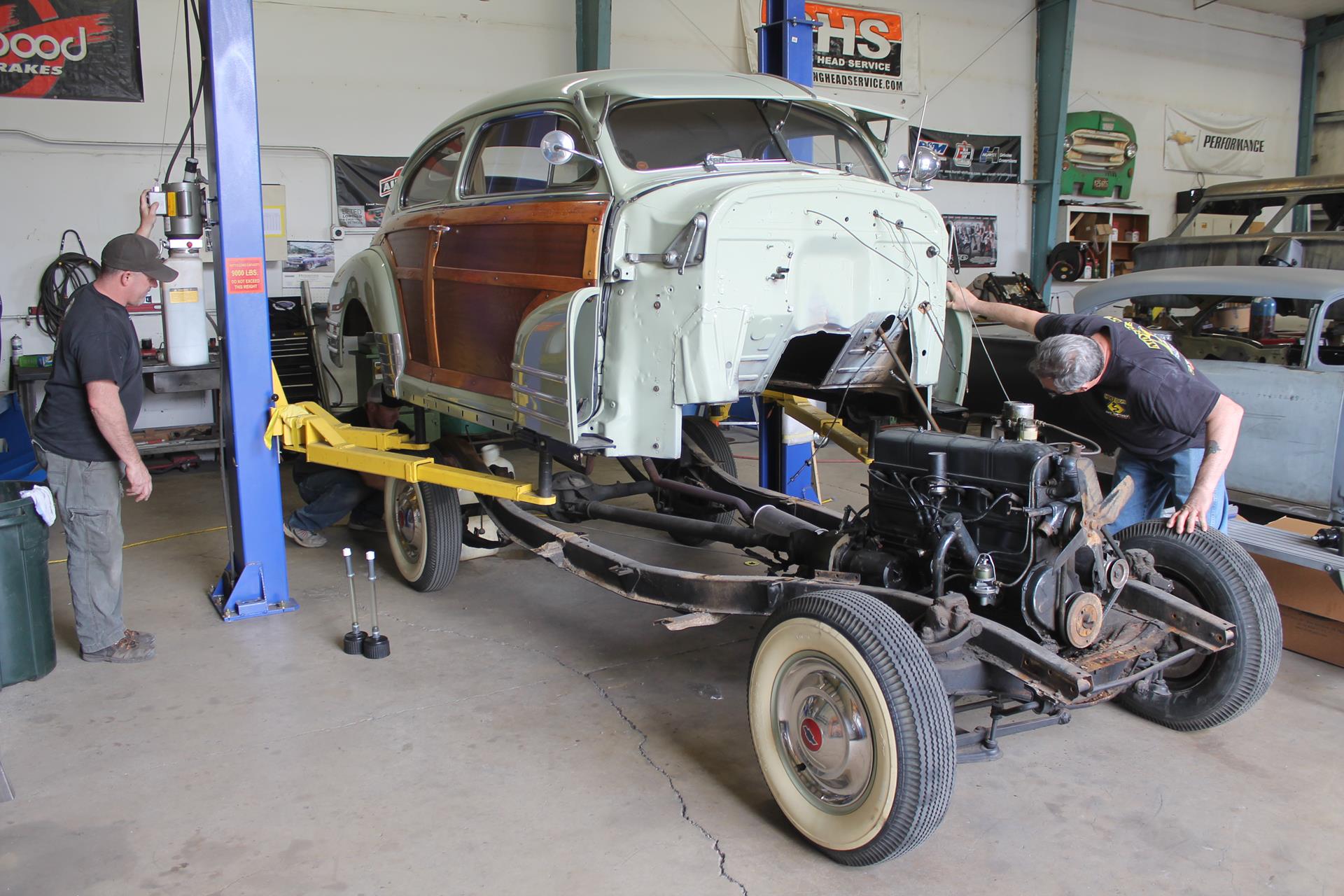 This 1948 Fleeline was a restored car that our customer wanted to put on a modern chassis with air ride. There is not a "bolt on" aftermarket chassis for this car, but Art Morrison offers their "Builder Chassis" for just such occasions.
Here is a link to a video we put together that explains in detail about Builders Chassis: https://youtu.be/6sXUTxI9018
This photo shows the Fleetline coming off its stock chassis.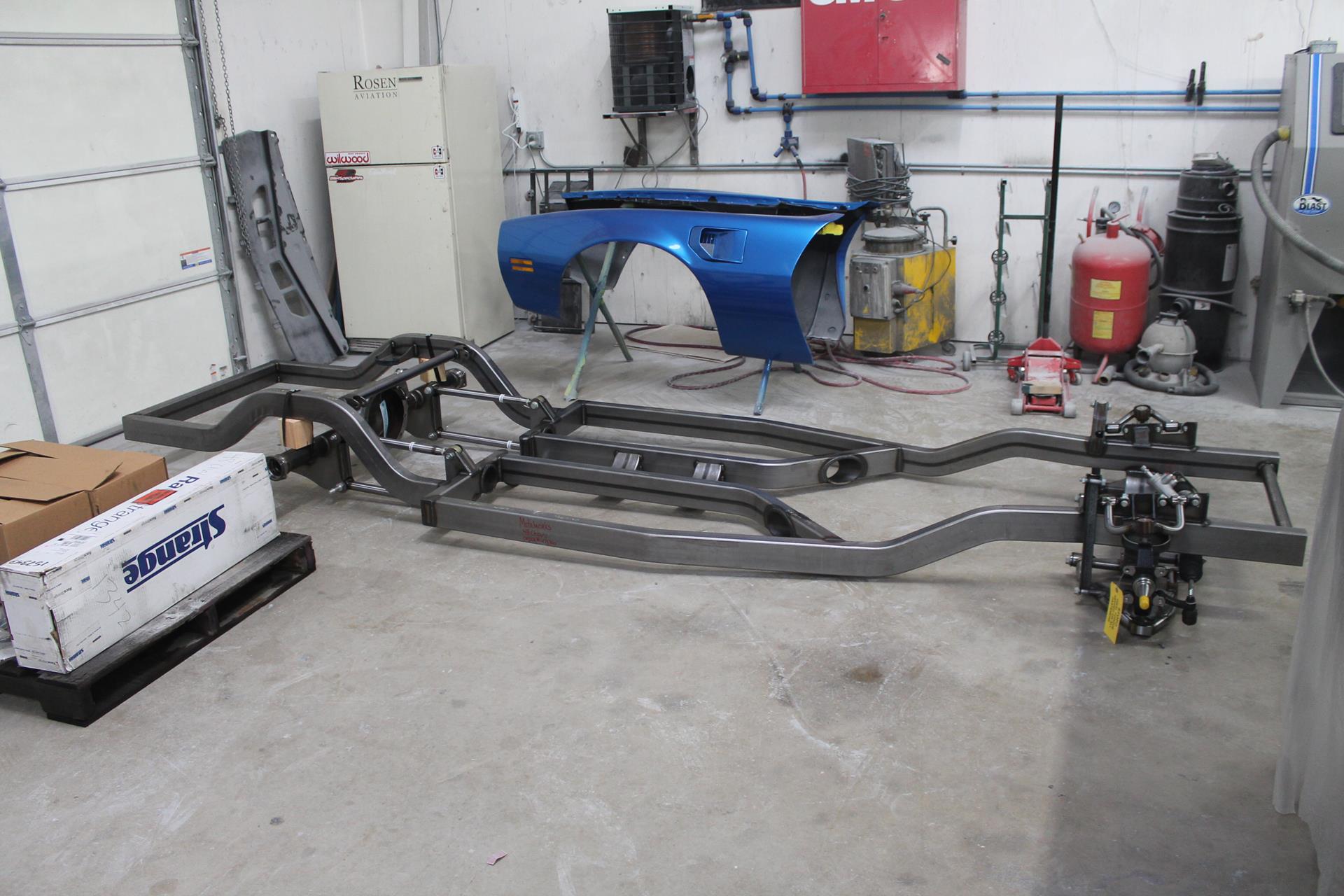 Arrival of the Art Morrison Builders Chassis, note the lack of body mounts, engine mount, etc.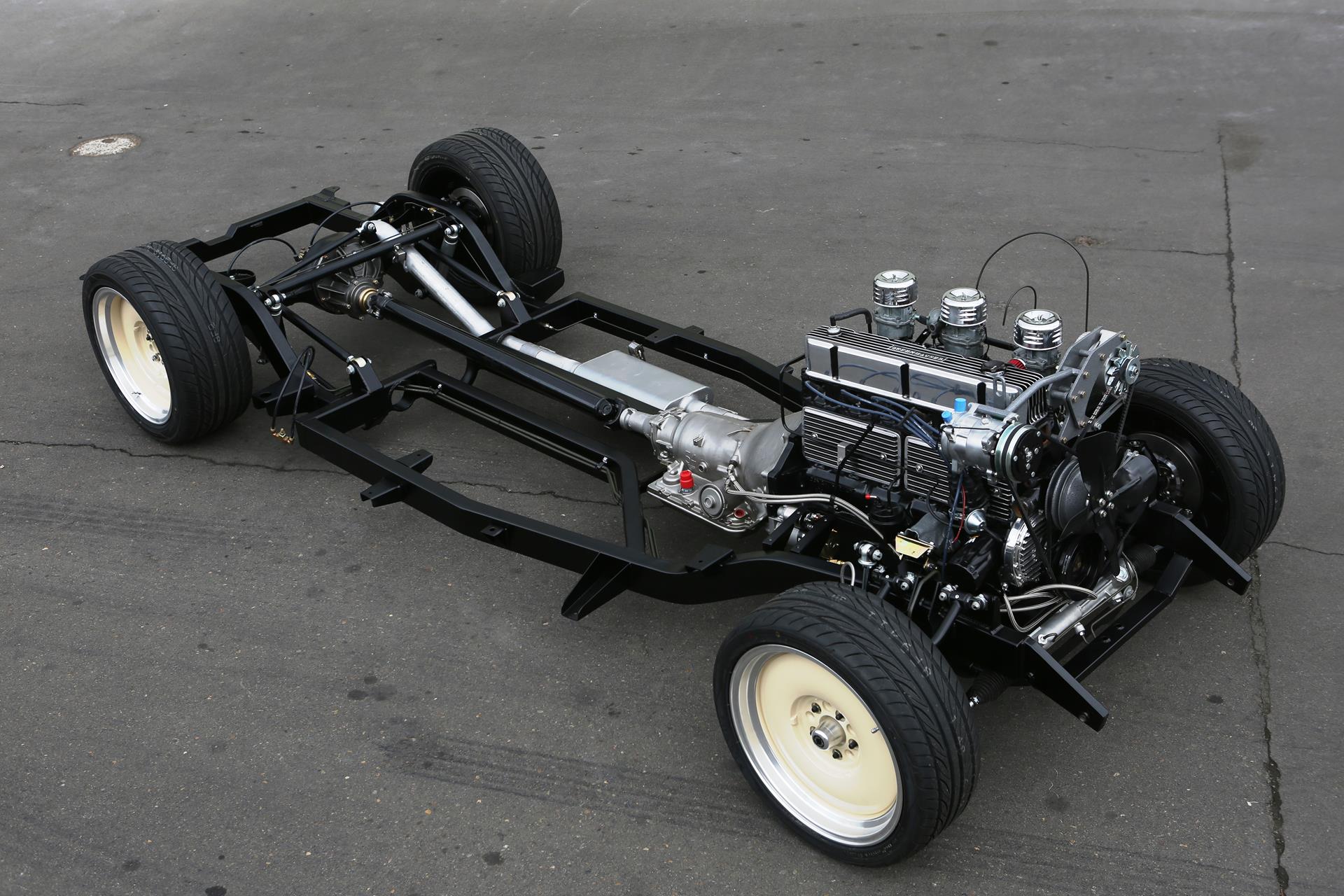 The completed Art Morrison chassis running a 6 cylinder engine.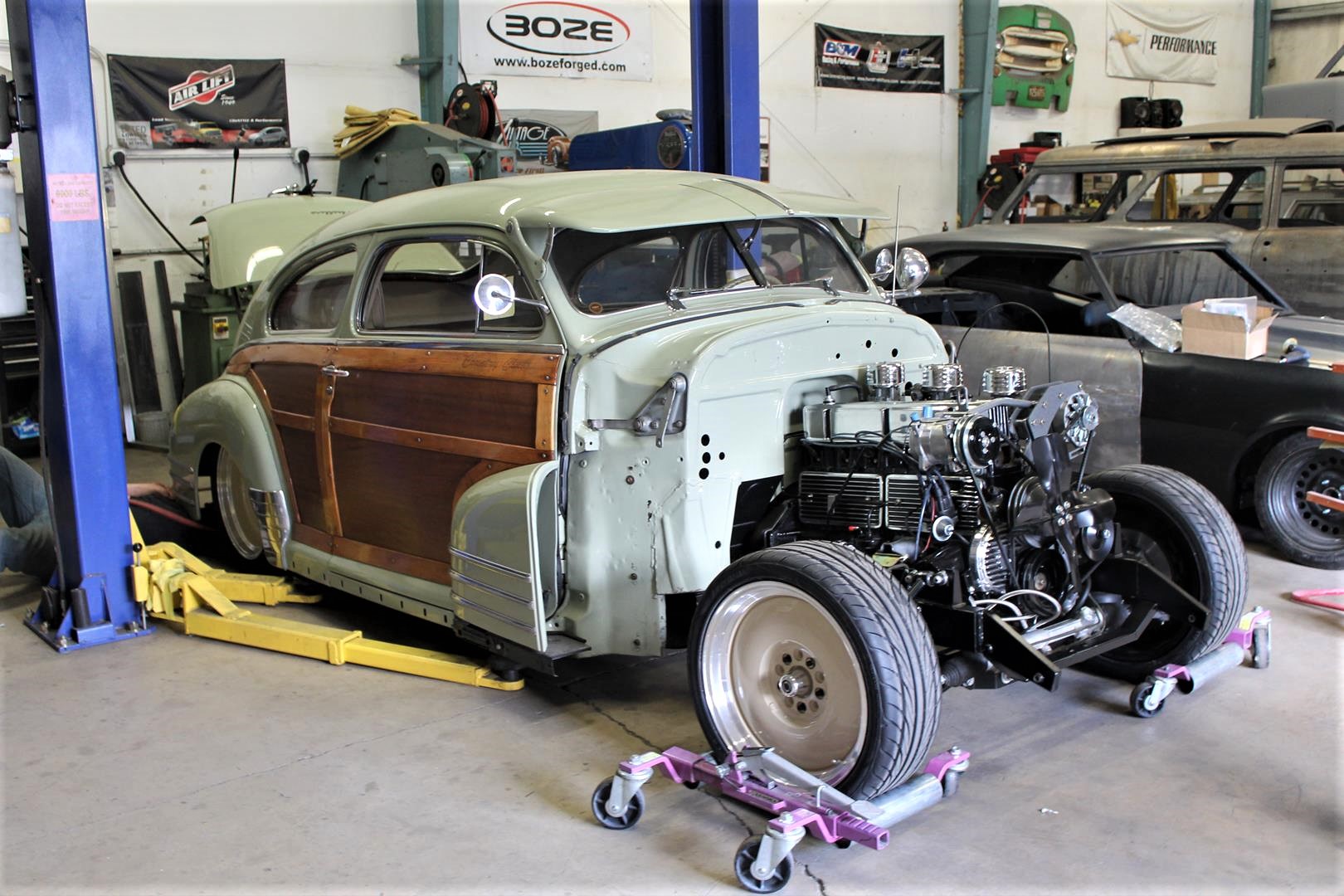 The Fleetline's body sat on its new Art Morrison chassis.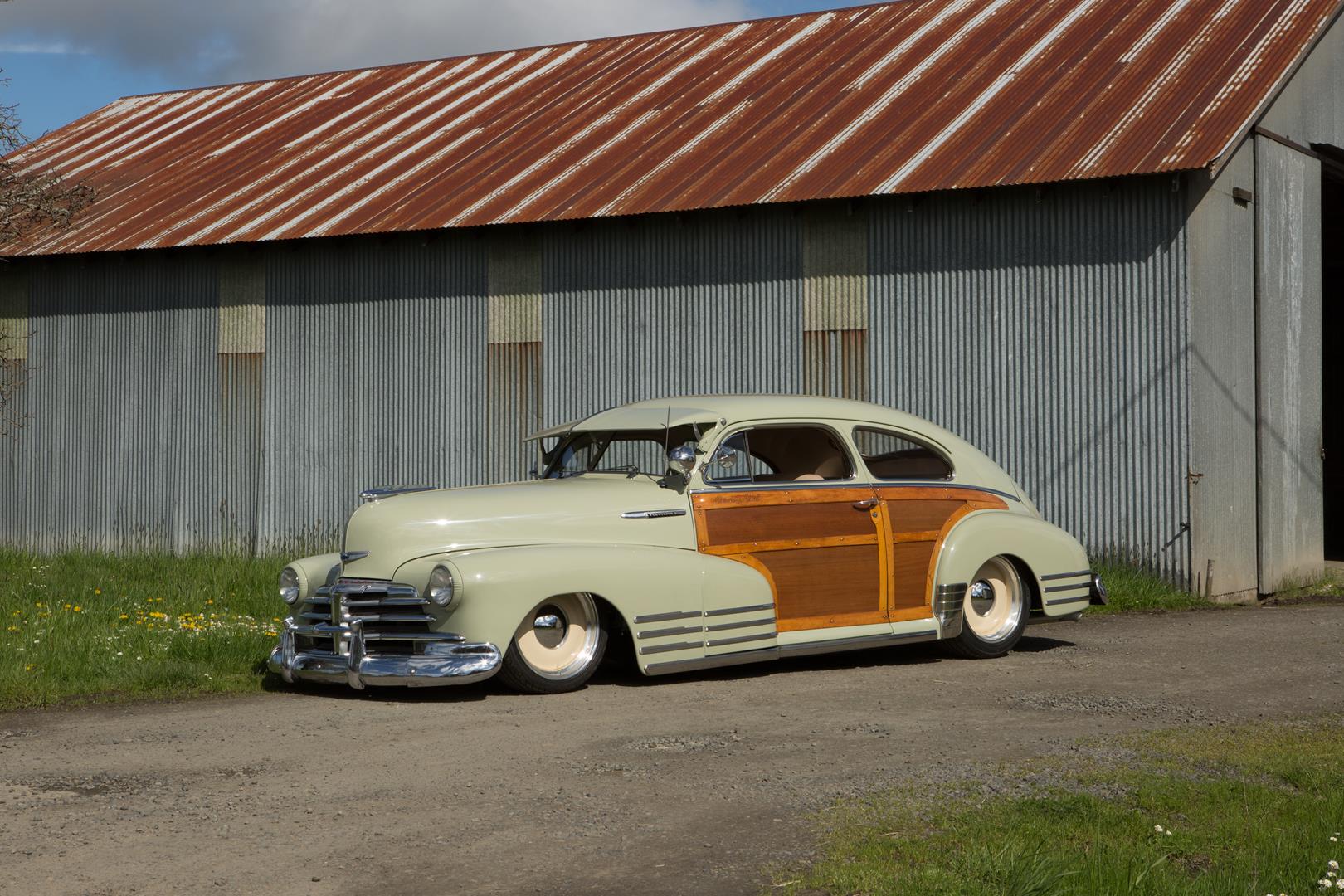 The finished Fleetline with Art Morrison air ride chassis.
If you are looking to maintain your car's classic looks, but want to step into the modern era of performance…maybe you are a candidate for an aftermarket chassis such as an Art Morrison.
If you have questions or are curious on pricing, please give us a call at 541-341-3372.