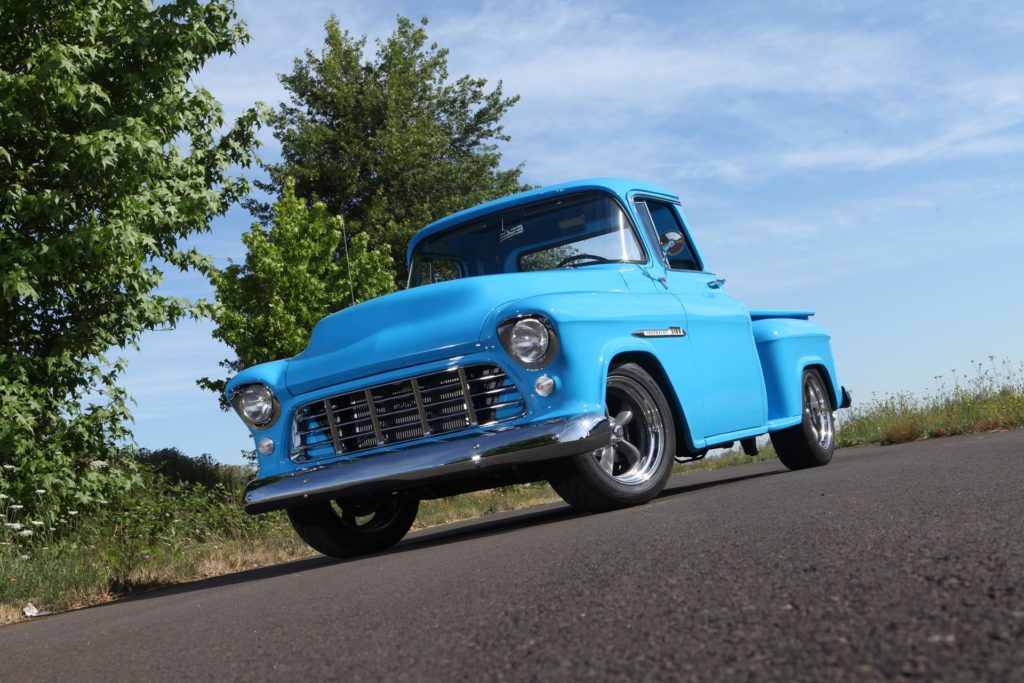 MetalWorks built 1955 Chevy truck on an Art Morrison chassis.
Our latest build is this beautiful 1955 Chevy truck that utilizes an Art Morrison chassis. The crew at the shop really enjoyed the build as well as collaborating with the owner Ward Johnson.  I asked Ward for some history on himself and his thoughts behind having the truck restored, and he sent back a great reply, so I'm just going to let him take over.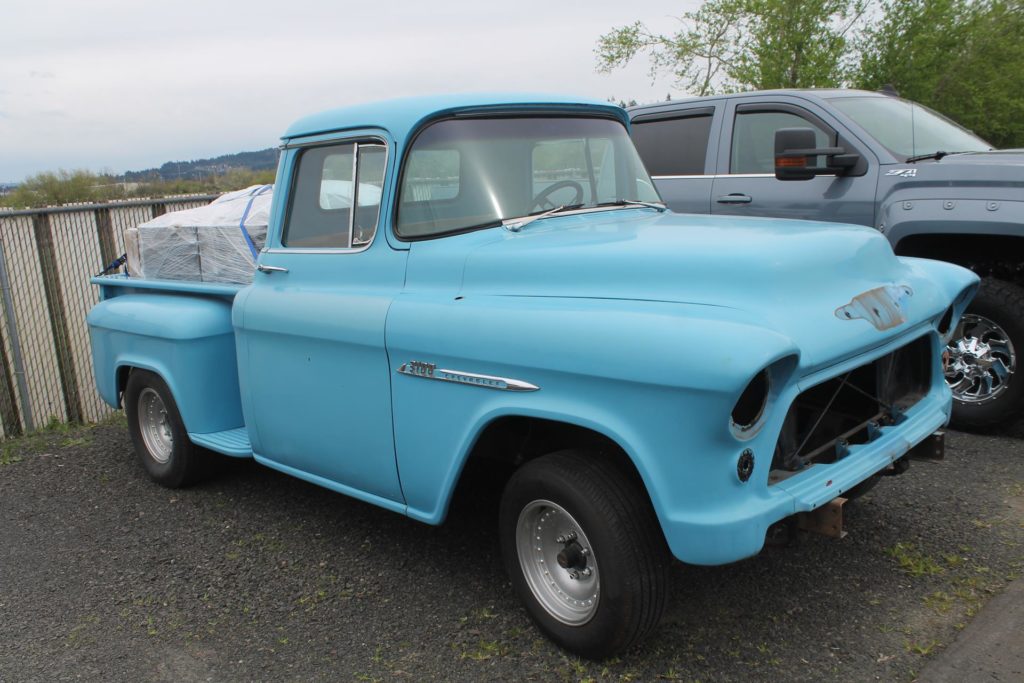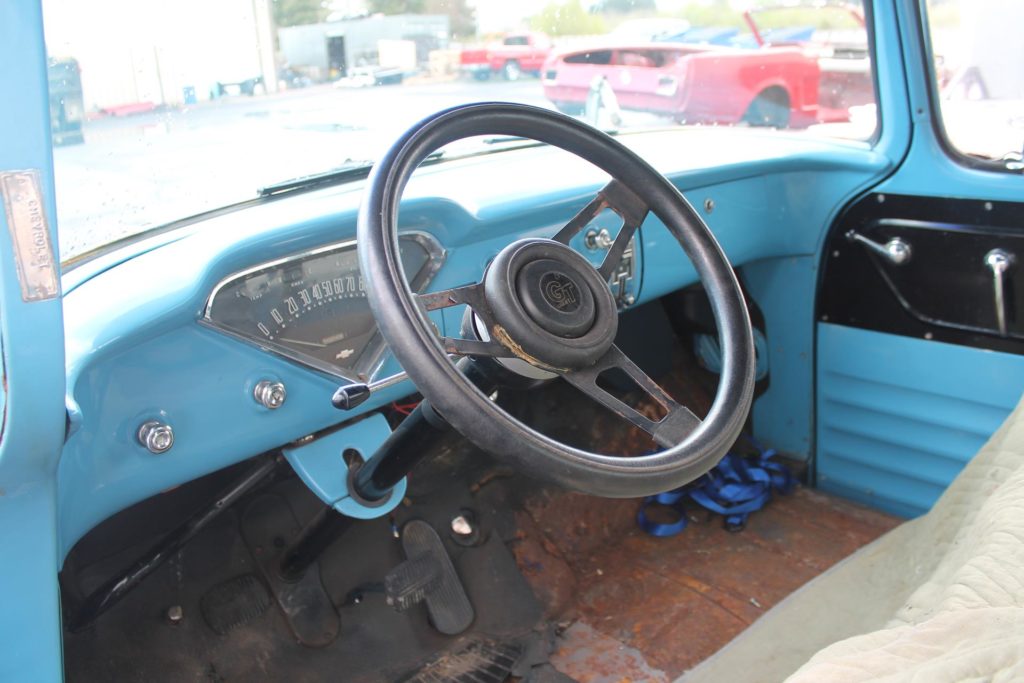 My start to being a life-long gear head began back in 1966 with a second hand go-cart and little money (if any) to keep it running. I learned how to source parts for the go-cart to keep it running and in doing so learned how to make it run faster and be more reliable. From my go-carting roots I moved into dirt bikes in 1968 and bought my first legitimate MX racing bike in 1971. Going back to my go-carting roots with little money (if any) to keep my bike running, I learned how source parts economically and perform all of my own repairs (including complete rebuilds) myself.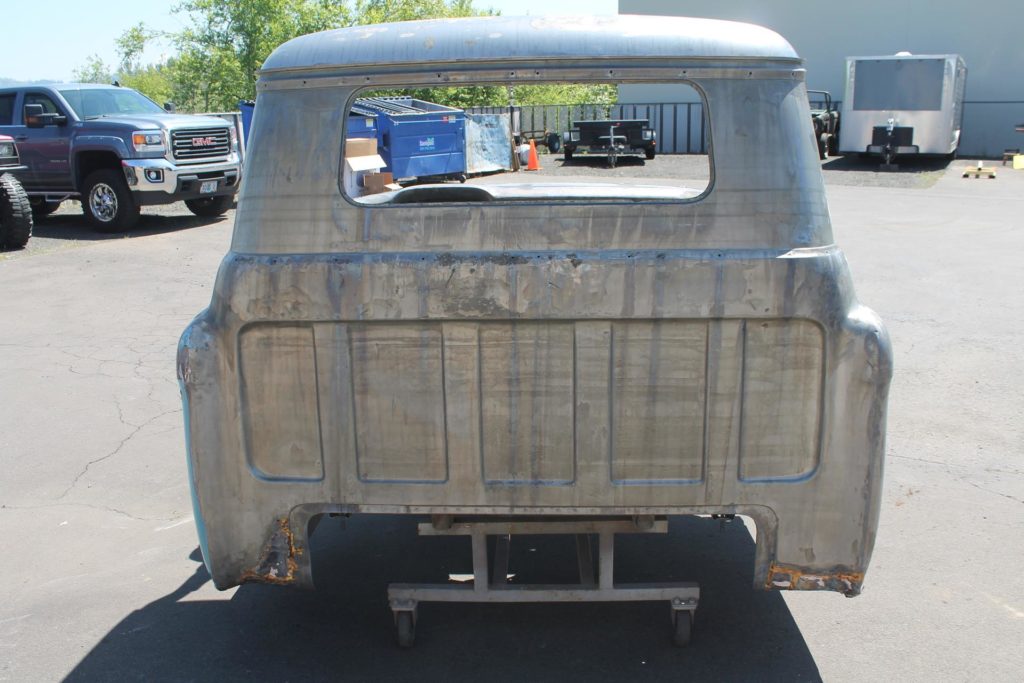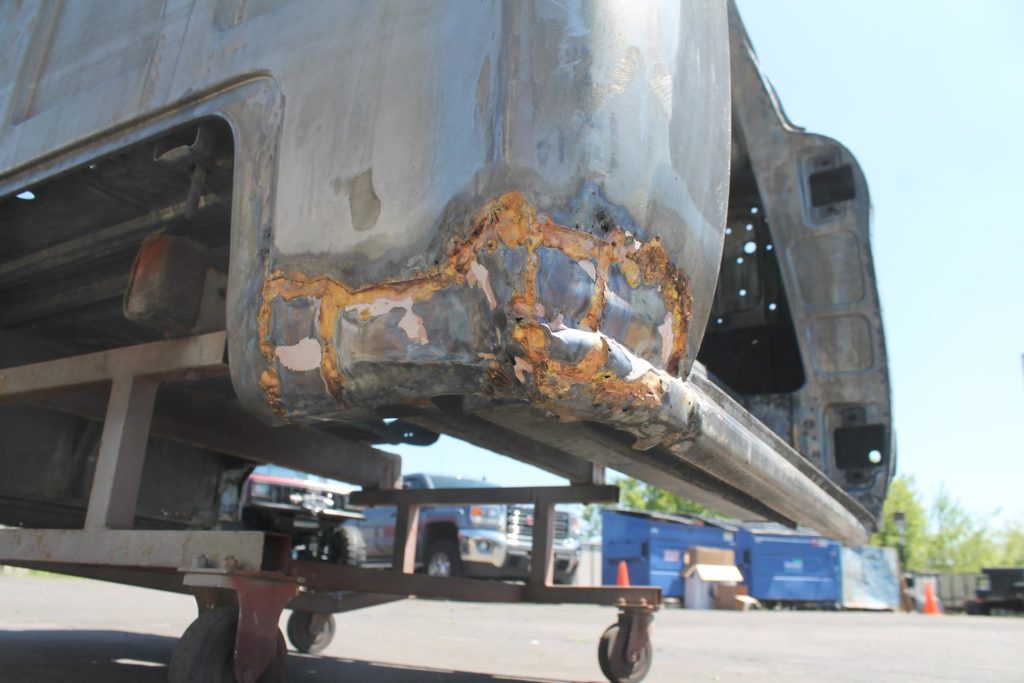 My first car was a 1971 Camaro which I purchased in 1973 while a Junior in High School. The car ran great with no issues however in my mind wasn't fast enough. I proceeded making performance modifications however didn't realize the importance of using anti-freeze and cracked the block while driving to school one freezing morning. Again, having little money, I sourced parts where I could and ran across a high performance 350 recently yarded out of a wreck at the junk yard. I negotiated a deal on the 350, prior to the junk yard pricing out (knowing what they had), and put into the Camaro. It ran great up until running into a telephone pole while street racing and totaling it out.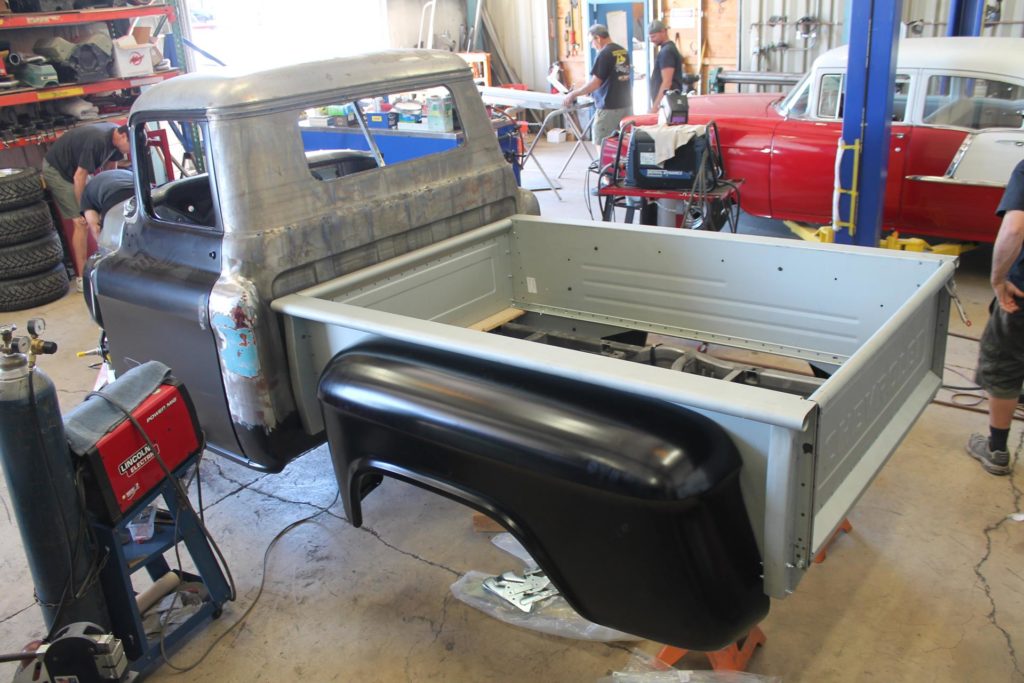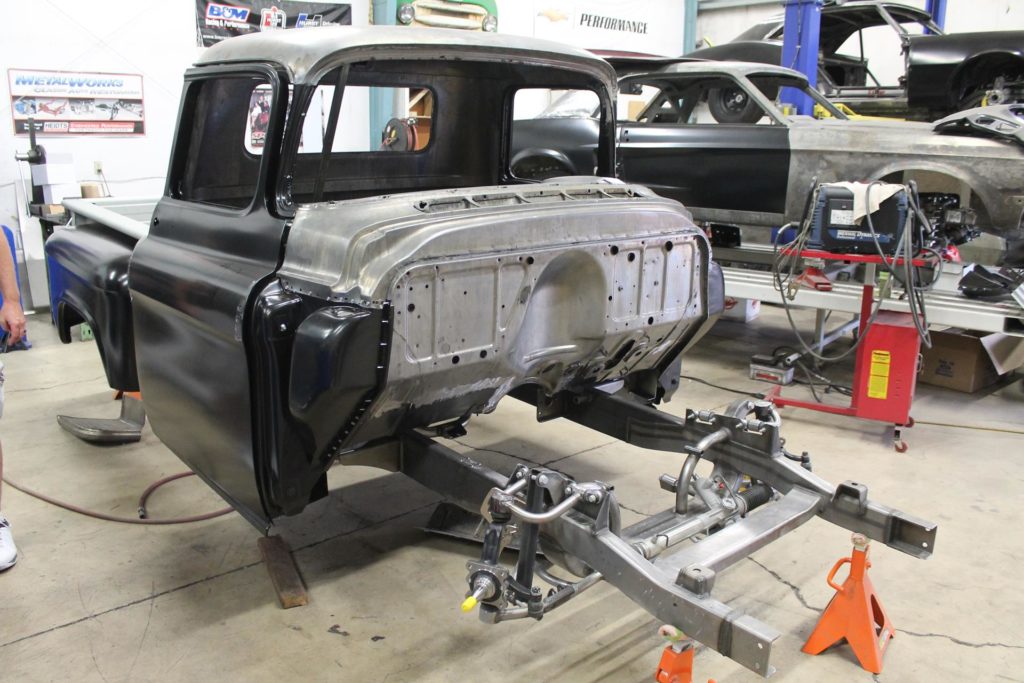 After the demise of the Camaro in 1974, I purchased a 1966 Chevy van (no-window work truck). Street vans were becoming very popular at the time so I utilized my mechanical, and carpentry, skills to build this van into a street cruiser. After receiving an offer to purchase my van that I couldn't pass up (five times what I paid for it), I purchased a 1974 Cal-Custom street van in Southern California. Even though this van was already tricked out by a custom shop, the de-tuned smog equipped 350 didn't do much for me therefore I pulled the engine, took down to the local speed shop (Cope Brothers) and had them build me a respectably fast street machine. This van caught many muscle cars off guard on the street and had many wins at the local drag strip in Puyallup.
I sold the van in 1976 and bought a 1976 GMC 4×4 primarily for work but also used for off-roading. The GMC had a 400 small block that we referred to as a "freak engine" because it was unusually fast off the show room floor. Not being able to leave anything alone, I took the GMC to the local dyno-tune shop (Bill's Dyno-Tune) and proceeded to have it tweaked primarily with ignition timing and jetting. The tweaks done at Bill's made the unusually fast engine even faster which was proven at the local sand drags. I sold the GMC in 1978 and used the funds to buy 5-acres of land used to build my first house on. After selling the GMC, my sole mode of transportation at the time was a 1968 Ford Van work truck until purchasing a 1980 Toyota 4×4 Long Bed Sport Truck which I tricked out with wheels, tires and Brahma color matched canopy.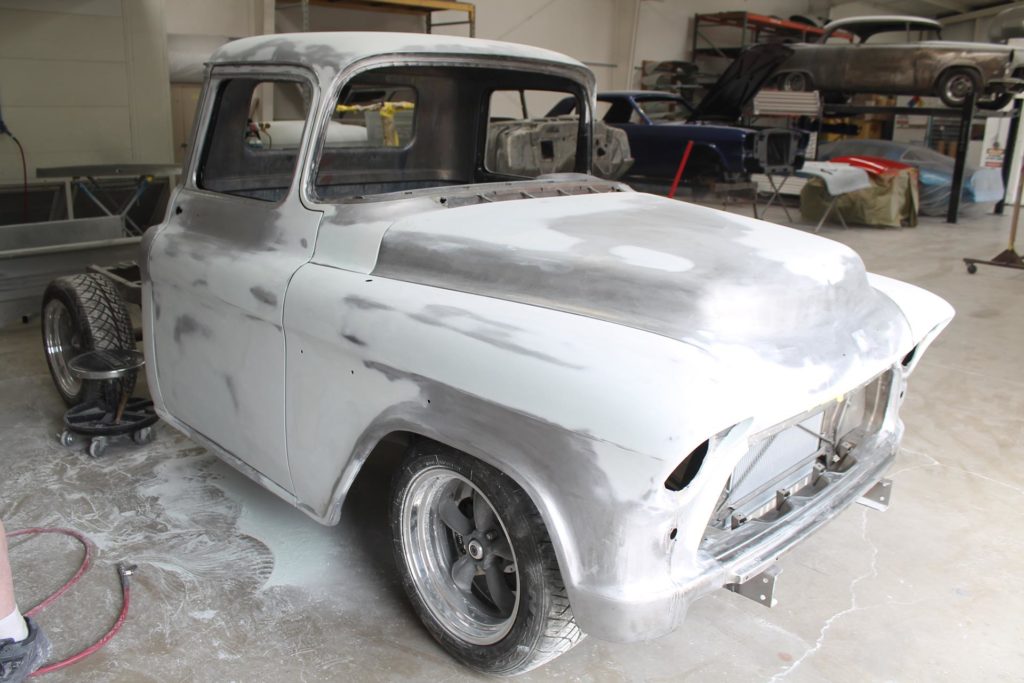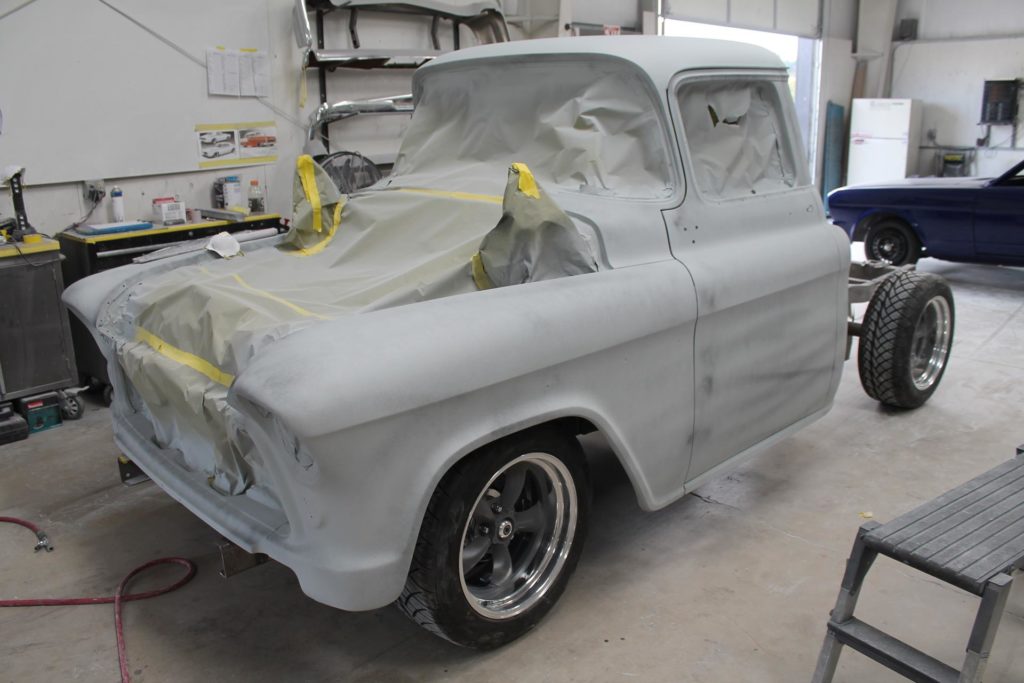 Cars and motorcycles took a back seat to family life and career until my kids got old enough to start riding quads and motorcycles. As a family, we got into motorcycle racing and dune riding which led me into building two unbeatable dune machines – a 1988 250R and 1989 Banshee. Around 1990, my neighbor at the time gave me a box of parts stating that it was a complete 1971 JT1 motorcycle. Putting together this motorcycle from a box of parts was fun and got me back into the motorcycle world which led to trail riding, desert racing, motocross, scrambles and collecting/restoring 30+ vintage 1970 – 1974 125 MX motorcycles. I also bought my first Harley Davidson in 1999 which led to many thereafter. As you can guess, every Harley Davidson that I have owned has been "tweaked" in many different ways to go faster or look better.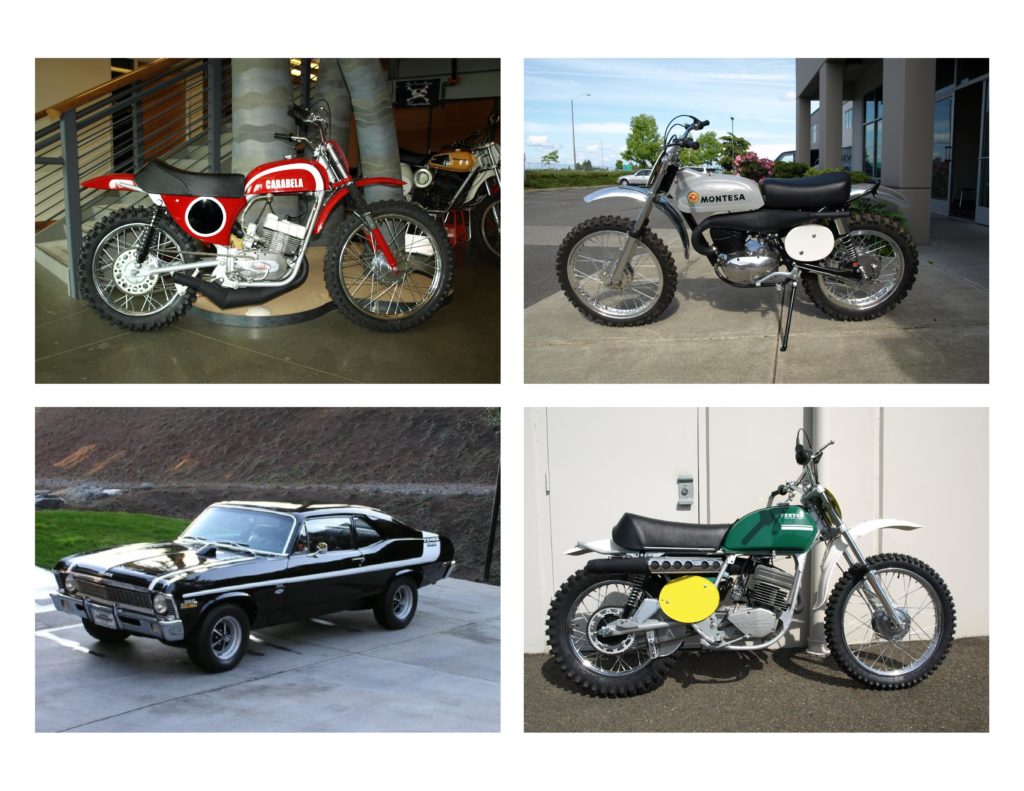 After the kids moved out and around 2004, I purchased the 1970 LT1 Yenko Nova recreation used in the movie "The Italian Job". The car was flawless and very fast however it became boring to me because there was nothing that could be done to it to make it faster or better than it was. Furthermore, the paint was so nice I was afraid to drive it or leave it parked anywhere. I sold the Nova, after owning for a short period of time, and started buying vehicles that I could tinker with. I installed a BendPak hoist at work and started working on vehicles (when work was slow) to primarily restore and/or modify their running gear to make them fast, safe and reliable to drive. The cars that I have restored, or modified, include a 1955 Chevy 210, 1976 Bronco and a 1974 VW Bus. My son is currently using the work hoist to install a 2015 Coyote engine into his 1994 Cobra (following in pops footsteps).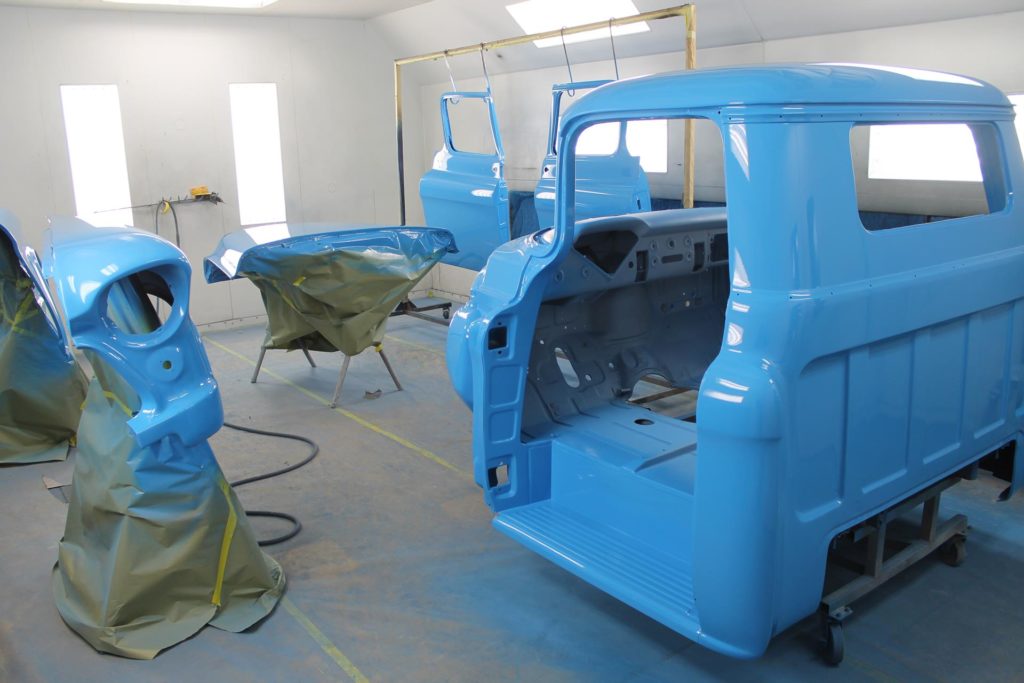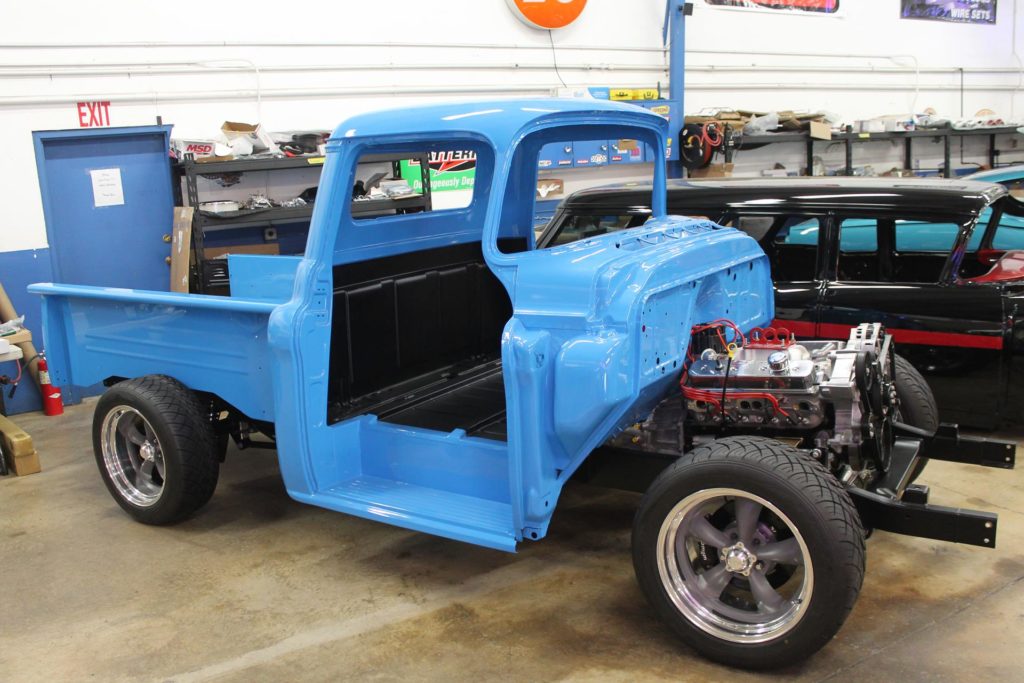 I purchased the 1955 Chevy 3100 because I have always liked that model and wanted a pick-up truck project to tinker with. I searched for about a year and found this truck on Craig's List locally. The truck was owned by a contractor (similar to myself) that likes tinkering with cars and trucks as I do. The truck's owner told me that he had purchased this truck with the intent to "tinker" however ended up with too many projects therefore had to thin a few out. My initial thought for this truck was to install an Art Morrison frame (their shop is very close to mine), install a new Chevy motor/trans and wheels/tires while leaving the body and interior untouched. In going down that road, I spoke to Art Morrison about painting the frame and they referred me to Metalworks who buys, sells and paints a lot of their frames. After talking to Metalworks, I found that I could purchase the Art Morrison fame through them for less than I could purchase direct from Art Morrison therefore the decision was made to move ahead with Metalworks for the purchase and painting of my frame. After sourcing the engine/trans, wheels/tires and misc. other parts, I started thinking that this was going to be a real nice truck therefore I should probably have it painted and put in another call to Metalworks inquiring about painting. Metalworks explained to me that they could paint the truck however in doing so, they required that the disassembly and reassembly would have to be performed by them. Their stipulation made sense to me however pretty much took the entire build out of my hands into theirs. This actually worked out real well for me because as it turned out, I got so busy with work that I wouldn't have had any time to do it myself.
In summary, the 1955 Chevy 3100 came out exactly the way I wanted it and will be something that I will keep the rest of my life. I found the staff at Metalworks very knowledgeable, friendly and easy to work with on my project. I definitely plan on sending another project their way.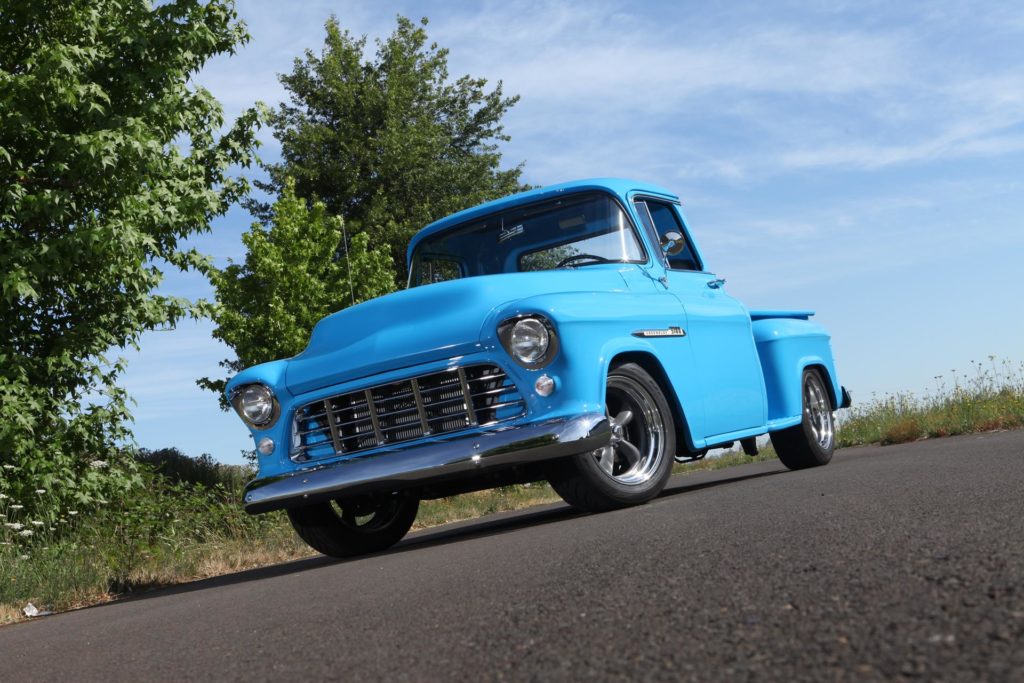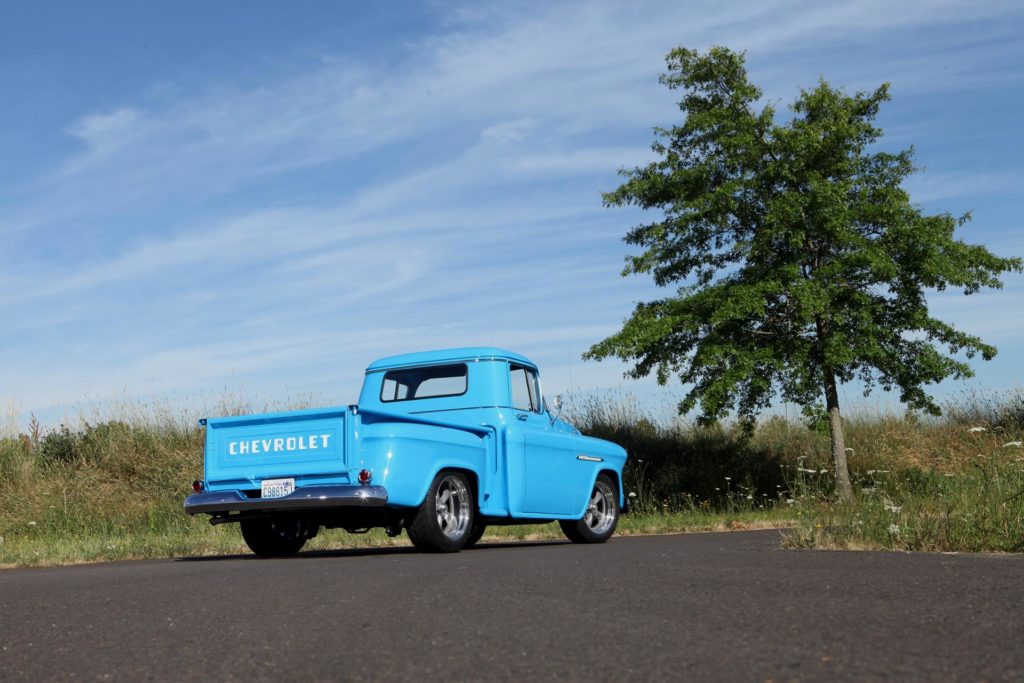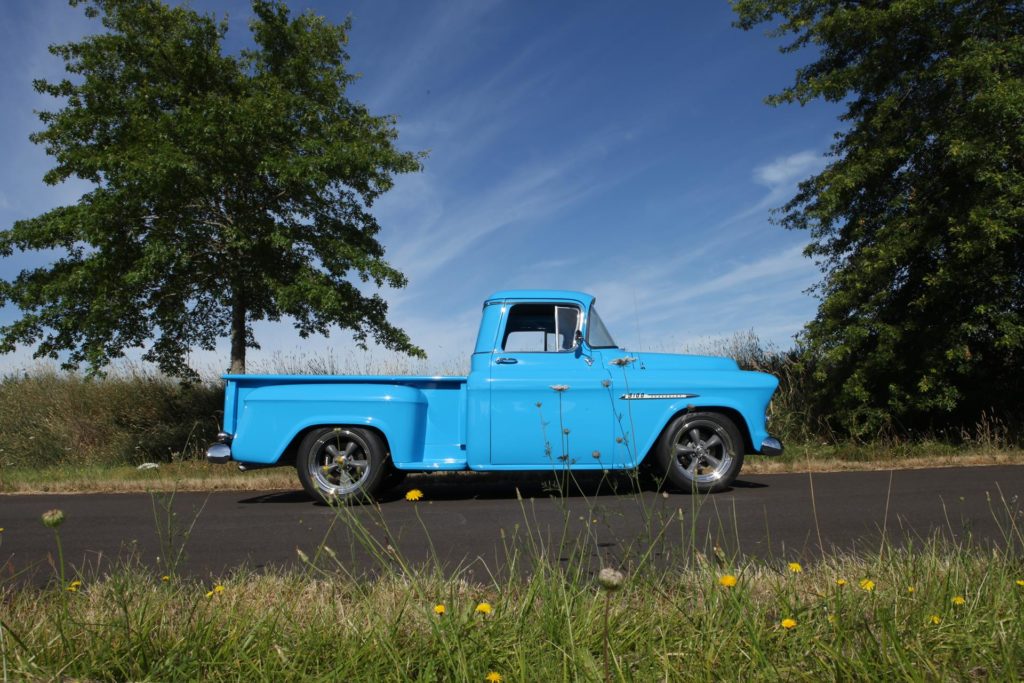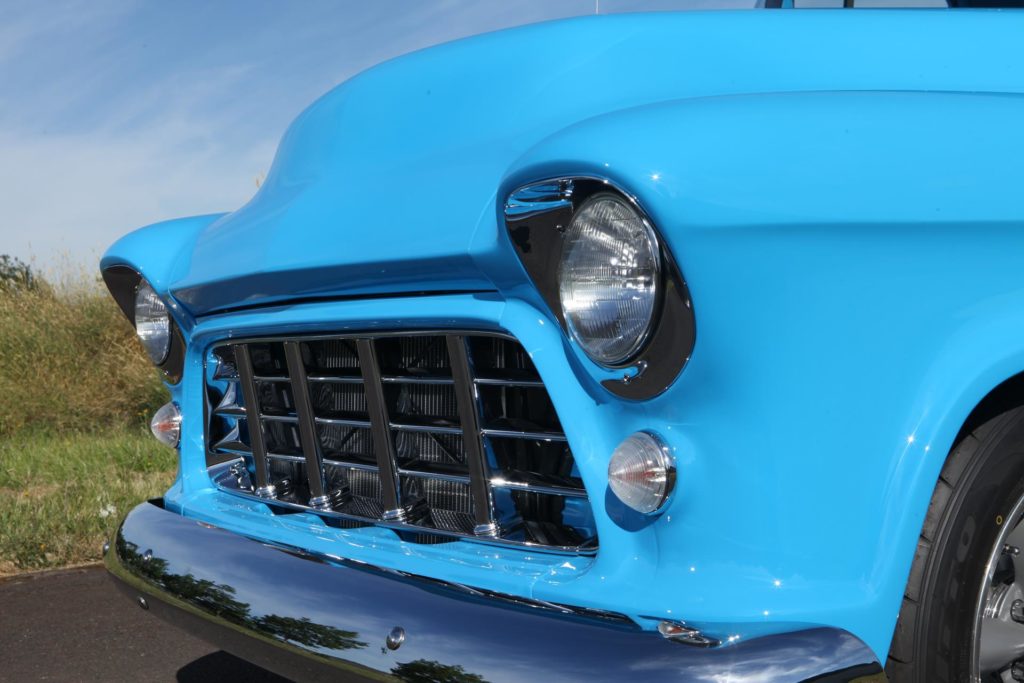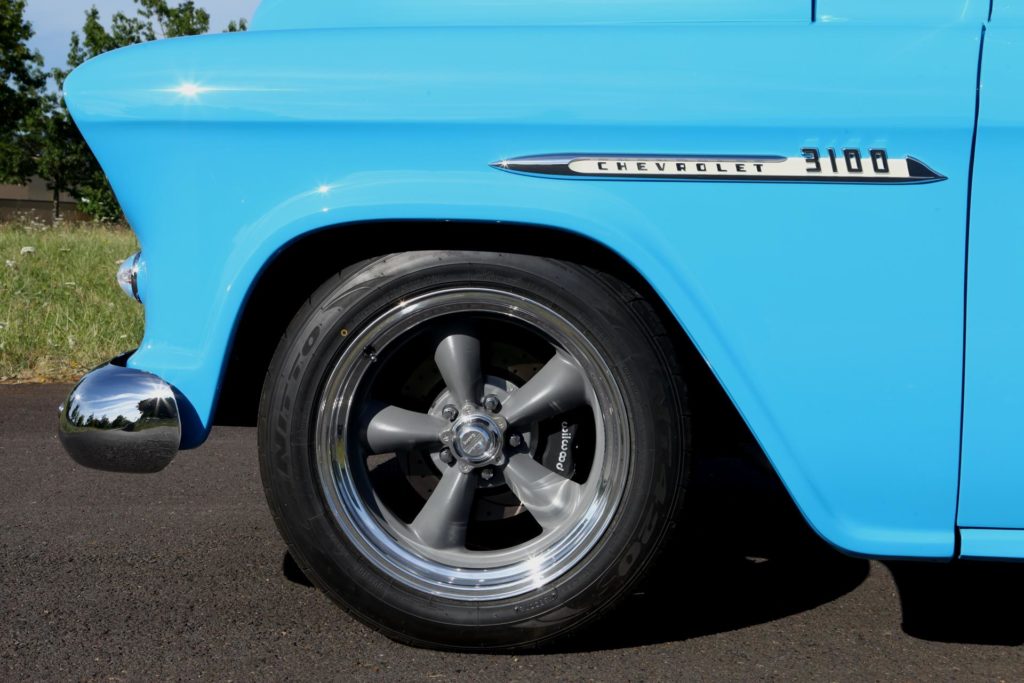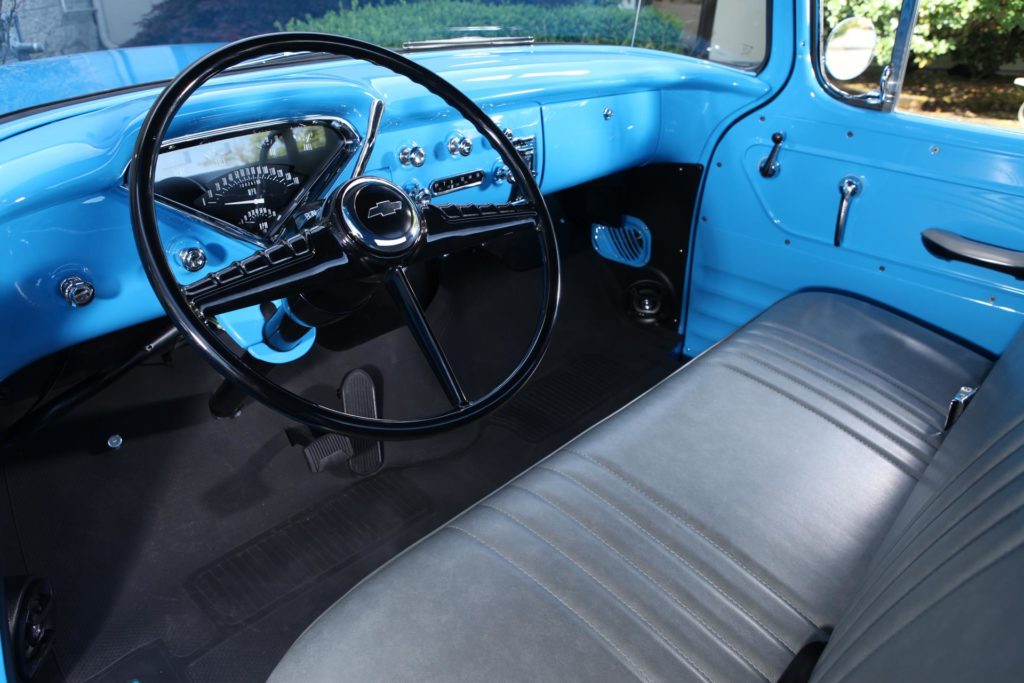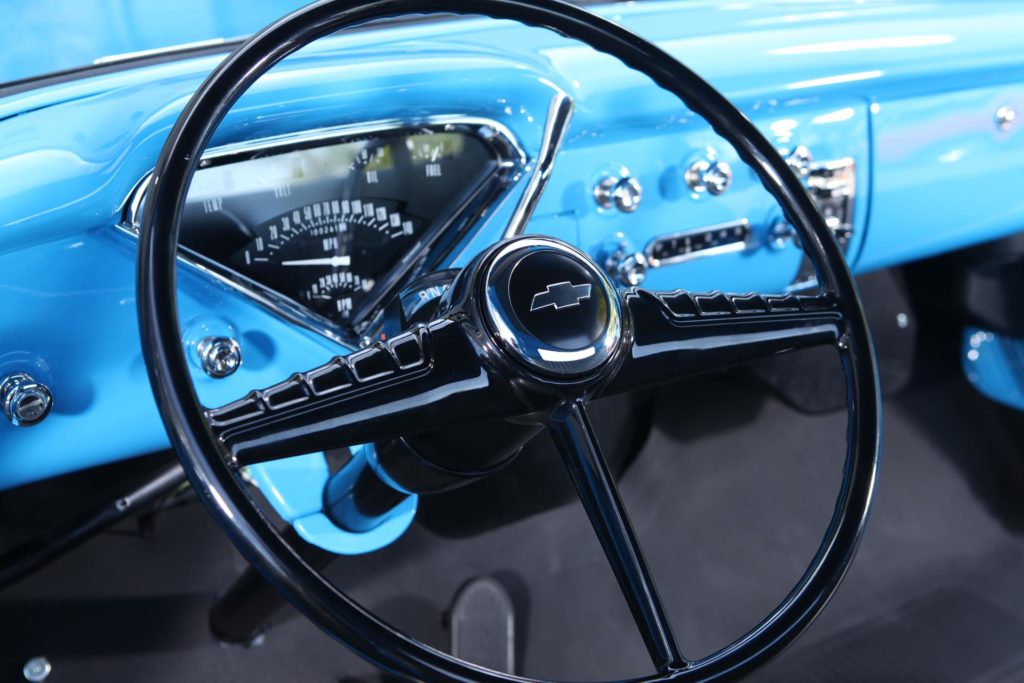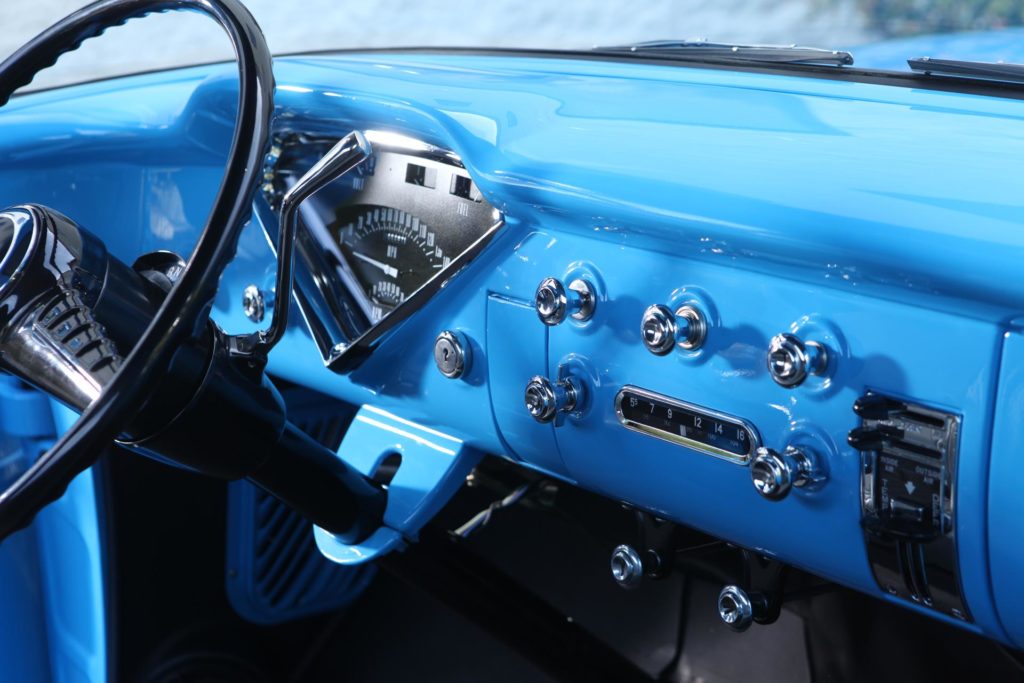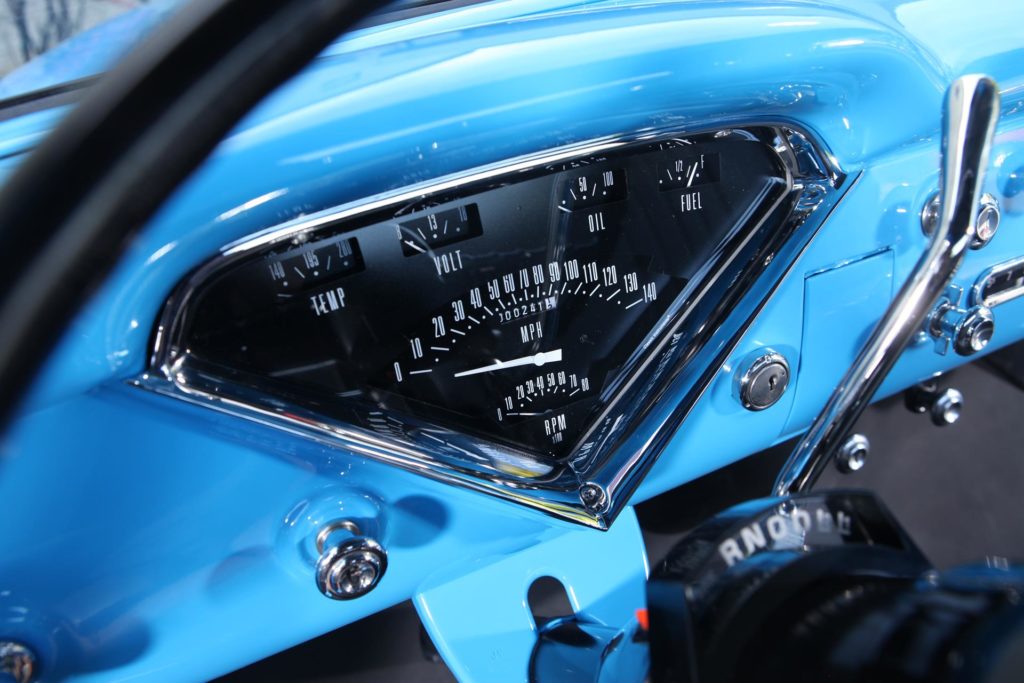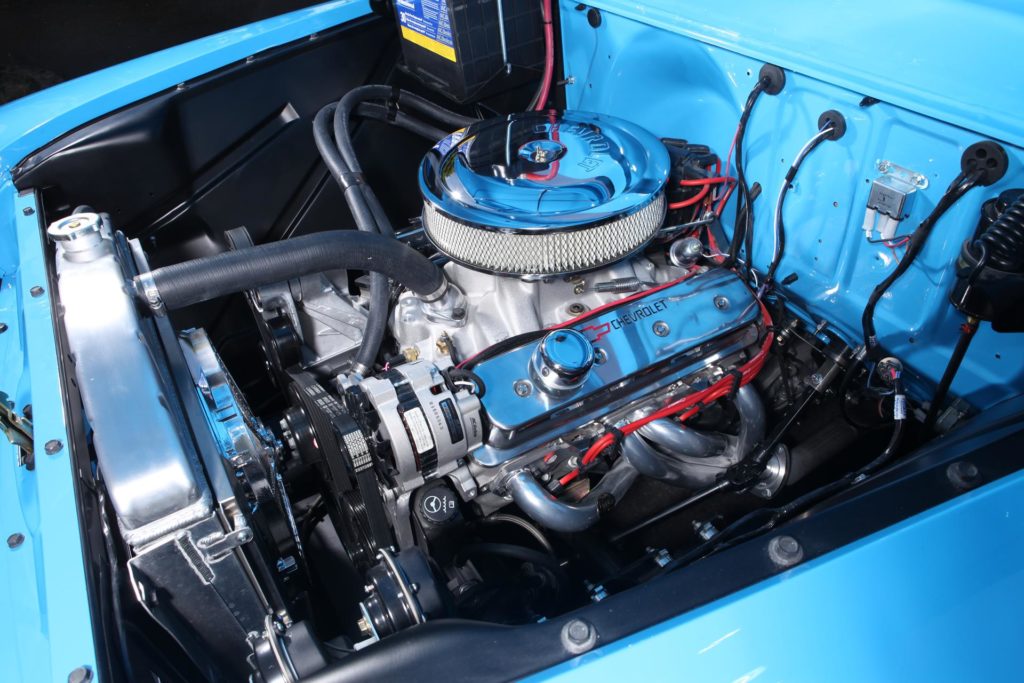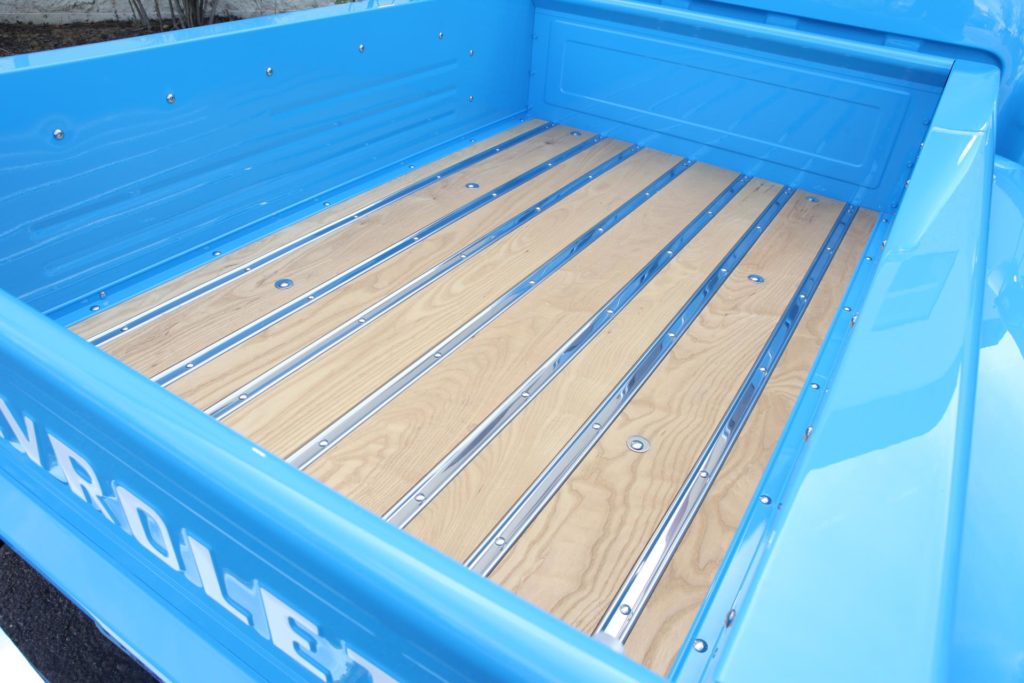 You can view the 55's entire step by step restoration on our website at: https://metalworksclassics.com/portfolio-page/1955-chevy-truck/