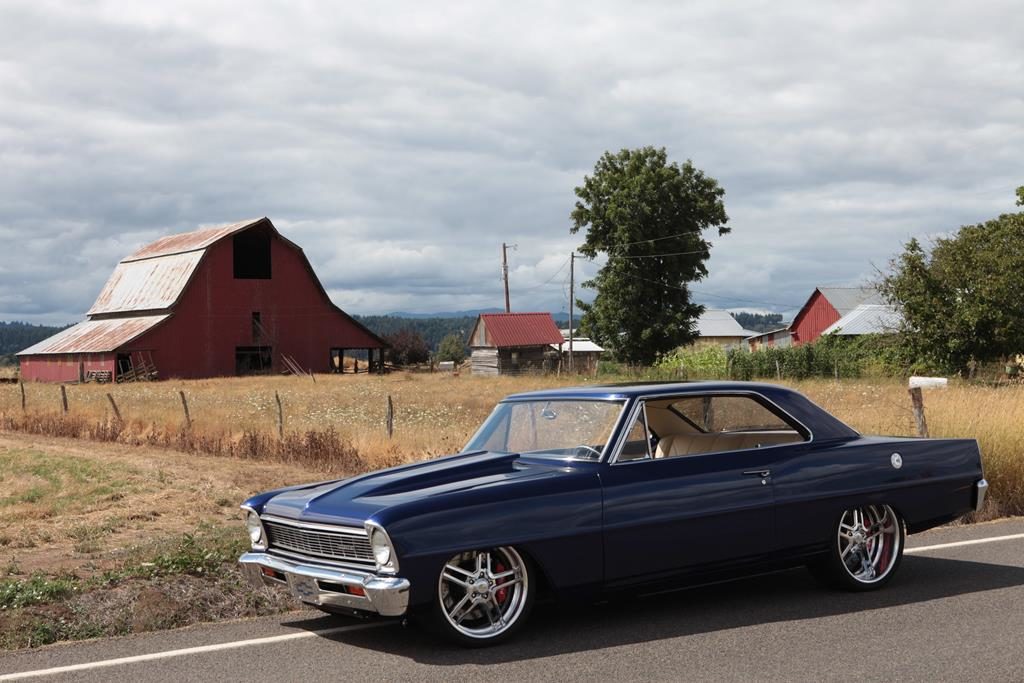 MetalWorks built 1966 Pro-Touring Nova
E-bay has become a powerful tool for both buying and selling classics cars over the years. The vast majority of transactions done via on-line sales are successful for both parties involved, but I'm sure we have all heard of a horror story or two. Such is the case with the gorgeous Chevy II you see gracing these pages.
To coin the saying of "a picture is worth a thousand words" I feel we can alter that popular statement to "a photo can hide a thousand flaws" when it comes to online car purchasing. This Nova looked gorgeous online, and sold for some pretty good coin. When the Nova arrived at its new home, it even looked pretty good in person, but when our crew at MetalWorks began working out a few flaws for the new owner…the rabbit hole only got deeper and deeper. We won't dwell on what all was found wrong, but focus instead on what went right on this "now" amazing Chevy II.
The Nova proudly runs a brand new GM Performance 525 hp LS3 engine with FAST fuel injection after its original engine was found to be bad. Tied to the LS is a TREMEC 5 speed manual transmission that is mated to a Ford 9" rear end with a Detroit Truetrac posi. Handling duties are carried out by the install of HEIDTs front and rear suspensions. Wilwood brakes keep things safe in the stopping department, and look sweet tucked inside the Billet Specialties wheels. Tons of other goodies are hidden behind the fresh coats of mile deep blue paint, and the full custom leather interior…but it's hard not to mention features such as air ride by Ridetech & Accuair, Dakota Digital gauges and electronic climate control, and a Pioneer touch screen with 1100 watts of stereo, and even a back up camera!!!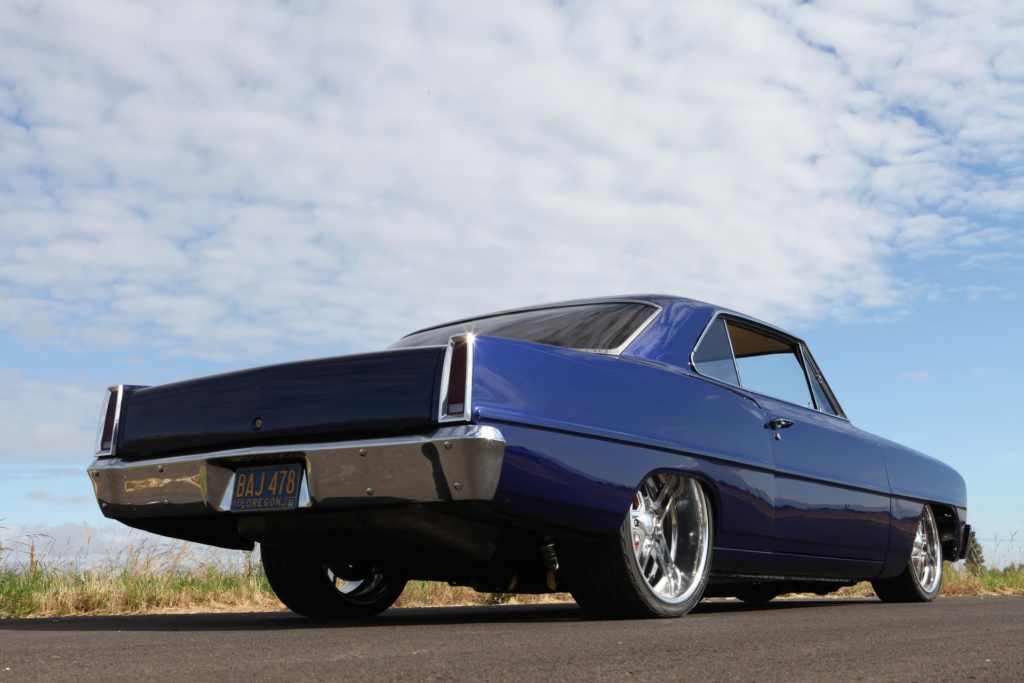 In the end the Nova became everything, and much more than what it appeared to be on the E-bay auction. Chevy IIs are extremely popular and very stylish cars…and the 66 now stands proud among even the most elite. Our crew at MetalWorks through our extensive building knowledge and flow of components that work properly together have assembled a car that performs every bit as well as it looks…and it looks pretty darn nice!!! We are very proud of the Nova's final outcome, and are excited to see its new owner receiving a car they can enjoy for years to come.