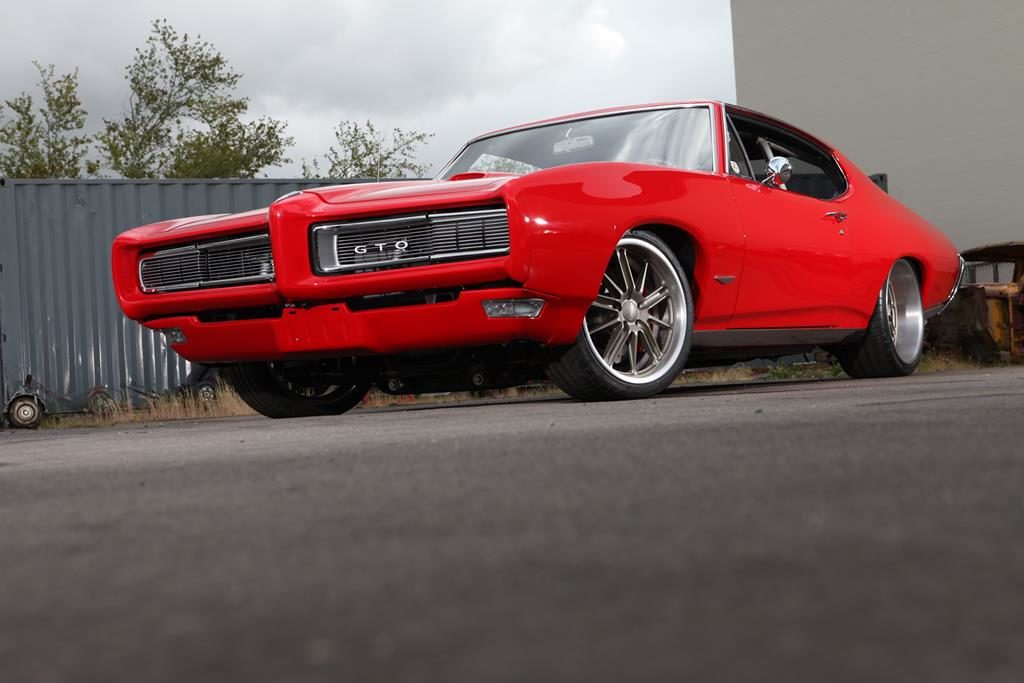 MetalWorks built Pro Touring 1968 Pontiac GTO
The beauty you see gracing these pages was built by MetalWorks as our personal "shop car"…not a bad shop vehicle huh? Before the crew got their hands on the 68, it was an illegal daily driver…ha ha, but we'll get into that in a bit.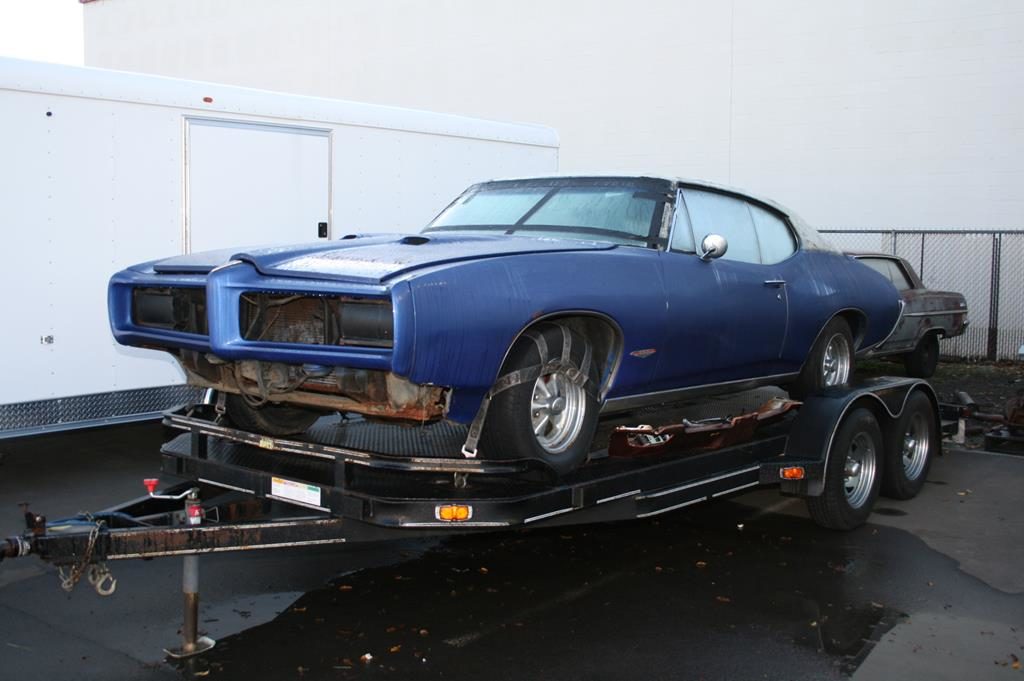 The first recorded history of the GTO dates back to the early 80s when Rick, a customer of the shop purchased it for $2500. After about 3 years of ownership Rick had a blue velour interior installed in the Pontiac…as at the time, blue velour was extremely cool, and it matched the GTO's blue and white exterior. Rick's wife became the primary driver of the 68 and would take their two children to visit Rick at the video arcade that he owned and operated (note video arcades were also very popular at the same time that blue velour was considered cool). The only problem with Rick's wife driving herself and their children the 7 miles from Canyonville to Riddle, Oregon…was that she had never gotten a drivers license…oh well, that's was back roads are for.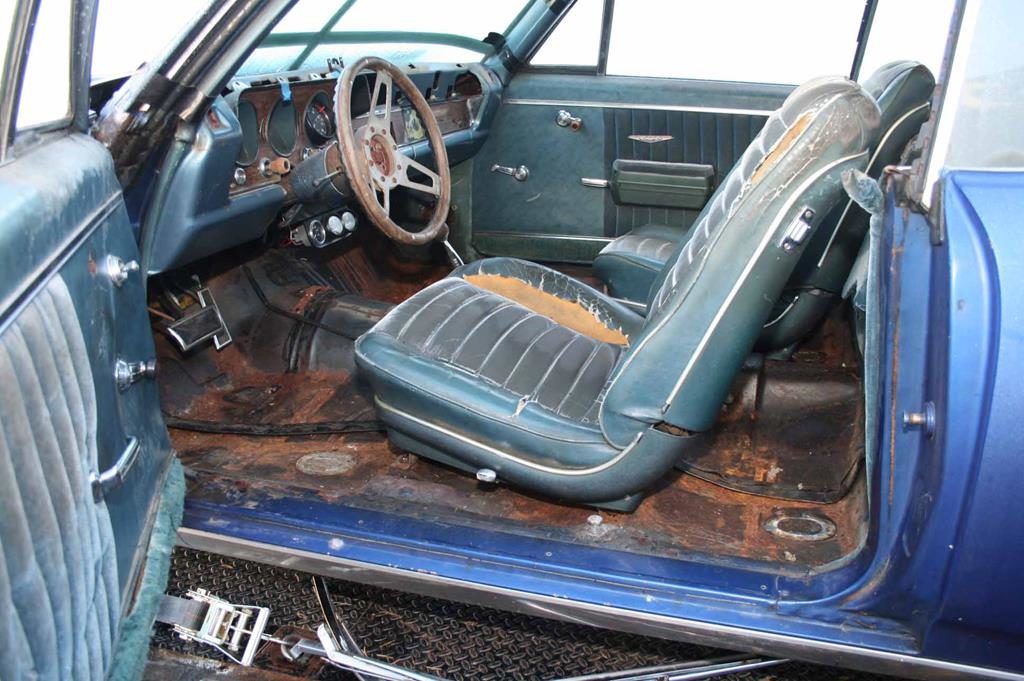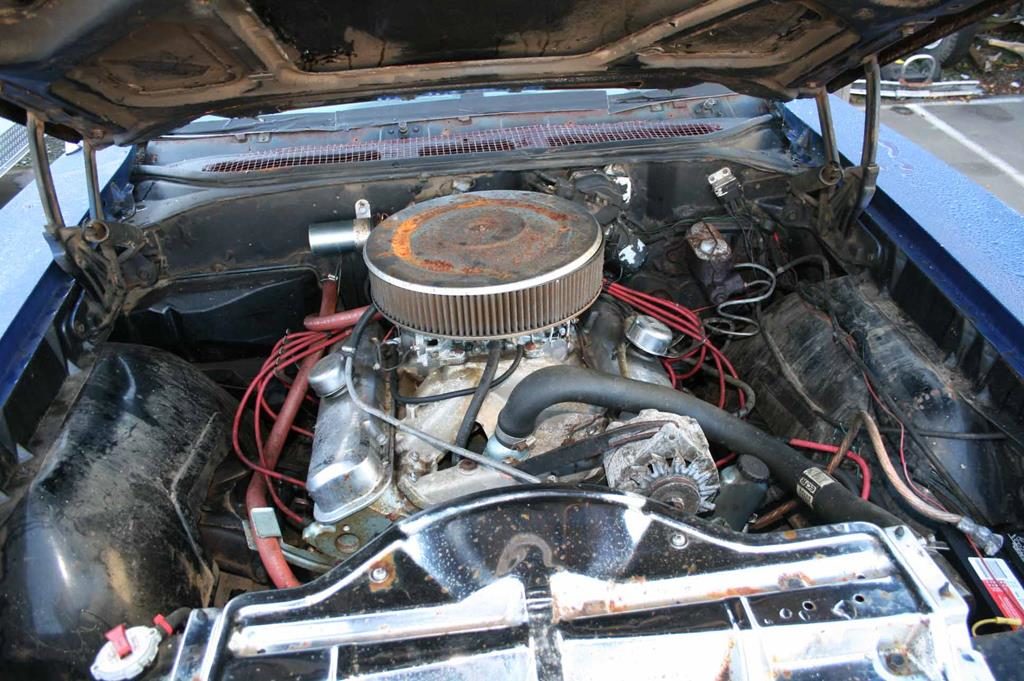 The GTO was sold to a guy, then to another guy, until Rick lost contact with it. Then one day, Rick heard of a GTO for sale in the area, so he went and checked it out. Rick positively identified the 68 as being his old car by…you guessed it, the blue velour interior. As fate would have it with the GTO back in Rick's procession, very little happened with it. After some time of collecting dust, Rick convinced MetalWorks owner Jon Manilla that he needed another GTO as he knew Jon had one GTO already, and as we all know…cars are like potato chips, you can't have just one. So a deal was struck and Jon became the owner of a 2nd GTO. Jon had just finished the restoration of his first GTO in a stock manner, and was discovering that stock was just not his style. So, with a blank canvas in front of him Jon decided to build his new 68 in more of a hot rod /pro-touring fashion with the thought that the GTO would become a promo piece for the shop. This new direction would also allow the guys at the shop to build a car the way THEY wanted to build one, and to show people what is possible.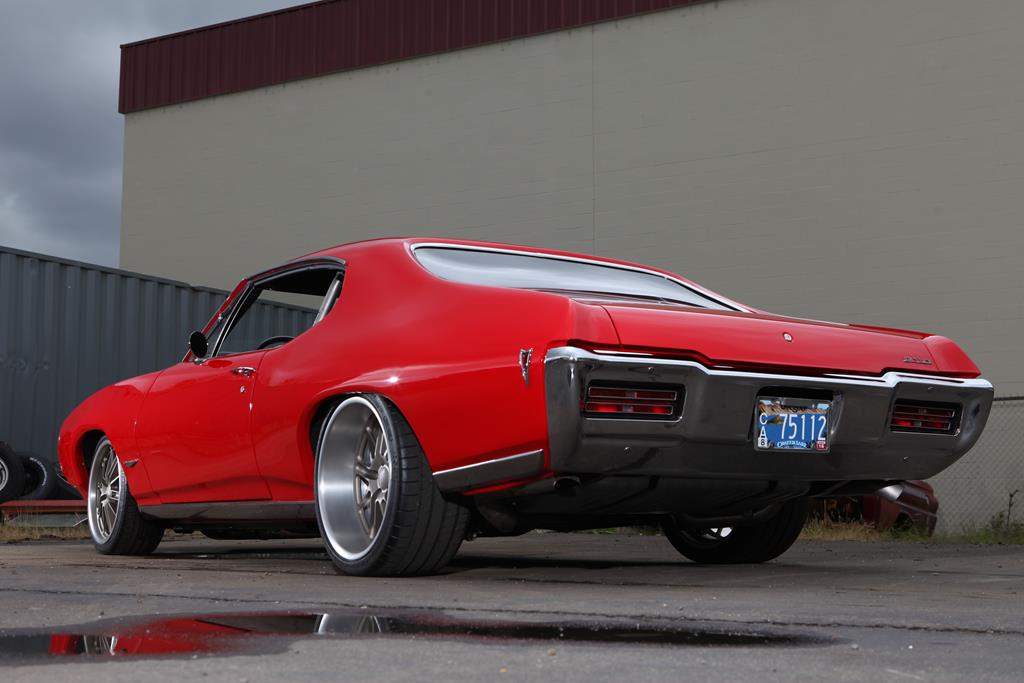 An Art Morrison chassis and a new GM Performance LS1 were ordered through our "in house" Speed Shop…but soon the build began to snowball as many builds tend to. The LS1 was used as a mock up engine, but a custom build LS3 by Wegner Motorsports had already been ordered running a stage 2 cam, and pushing nearly 600 hp. Then, before the LS3 was nestled inside the rails of the Morrison chassis it was topped with an MSD Atomic LS fuel injection system and coils. Initial thoughts of an automatic were replaced with a TREMEC 6 speed manual that is linked to a Ford 9" with a 4.10 Trutrac posi rear end hosting 31 spline axles. With all "go" the GTO needed some serious "whoa," so 14" Wilwood vented rotors with 6 & 4 piston calipers were ordered. A couple wheel and tire combinations were scratched until Jon found the perfect combo in a set of Budnik "Platnium" series. Thoughts of across racing resulted in a Ridetech TIGER cage for an A-body being ordered, then, modifications were performed to work with the Art Morrison chassis. Ridetech 5 pt. harness seatbelts were also installed to keep driver and passenger secure in the corners.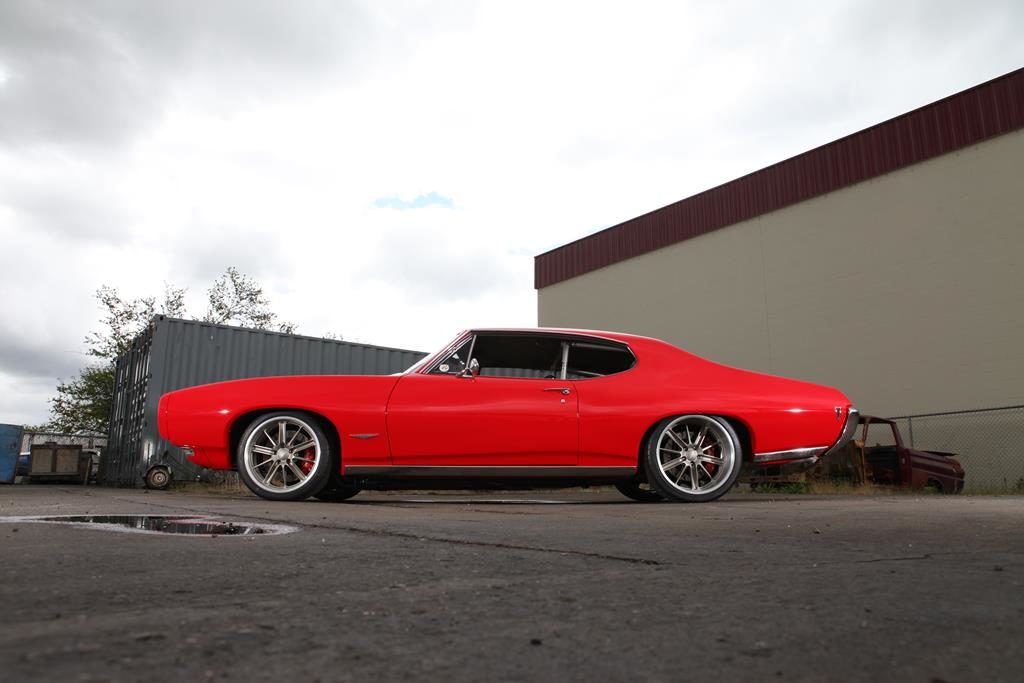 When all the dust had settled we had created one wild pro-touring GTO. A comment often heard by admirers is that they have never seen a GTO taken to this level. Another common statement is that it is nice to see a less common GM model get the royal treatment, instead of yet another camaro. The GTO is definitely not just for customers to admire from a distance at the shop. If a customer is looking to have a high end pro-touring car built, or is curious about an LS conversion, Jon will take them out for a white knuckle rip in the 68, which tends to leave customers in a state of perma-grin.
Above and beyond being an excellent promotional and sales tool, the GTO is a point of pride for everyone at MetalWorks who built it. If you spot this red hot 68 cruising the streets of the Pacific Northwest, don't be afraid to flag us down as we'd love to chat …but if you're looking to race, you may find yourself admiring the GTO's freshly restored taillights!!!