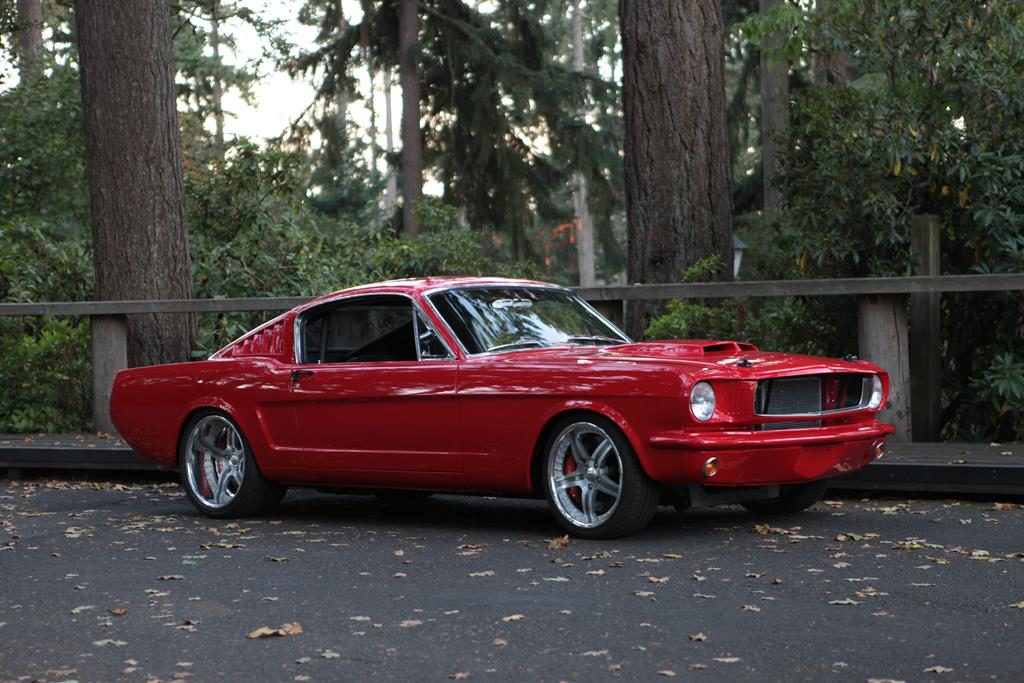 MetalWorks Pro Touring 1965 Mustang Fastback
There is no bitter of a rivalry between auto enthusiasts than that of Ford vs Chevy…both sides have dug in their heels, and rarely allow the other an ounce of give or take. When our team at MetalWorks finished the fastback you see before you we had several of their most hardcore Chevy clients stop by, bow their heads, and admit that it was one amazing looking mustang. Ha ha, yes, hard words to speak I'm sure for guys who bleed Chevrolet…but true words non-the-less….and what better assurance that we had accomplished a great build than to have a Chevy guy compliment a Ford.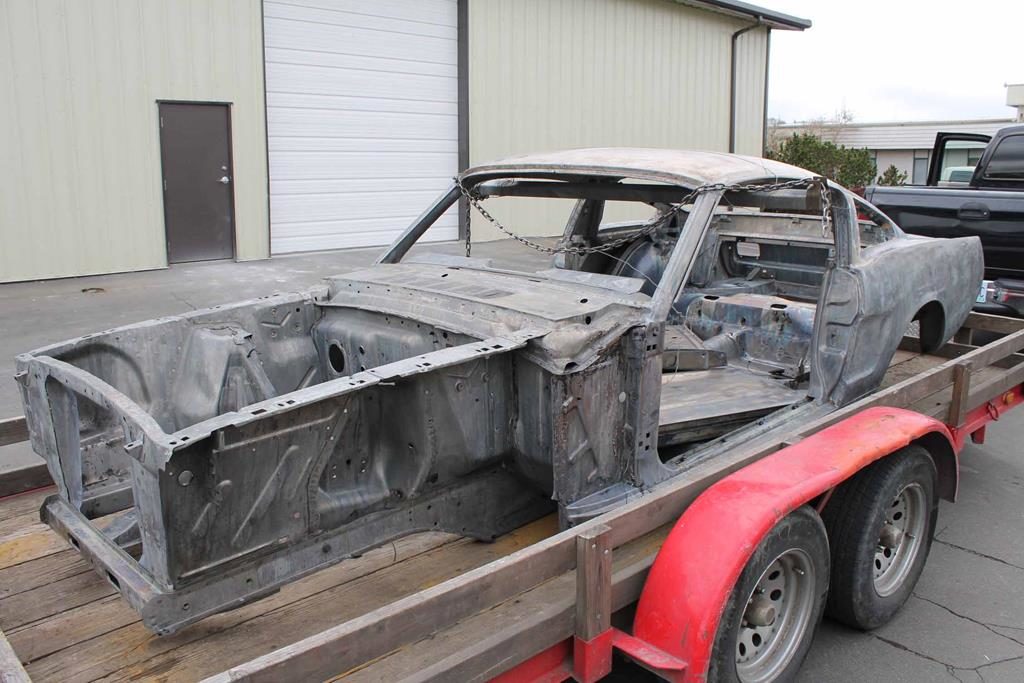 Unlike most vehicles that come into MetalWorks for restoration, Bob Austin's 65 was a really nice looking car, but Bob was not thrilled with its paint work…so he decided to start at ground zero, and acid dip the body. When the body shell came out of our acid tanks, the body was virtually rust free. Now, knowing exactly what he was starting with, Bob gave our crew the green light to work their magic.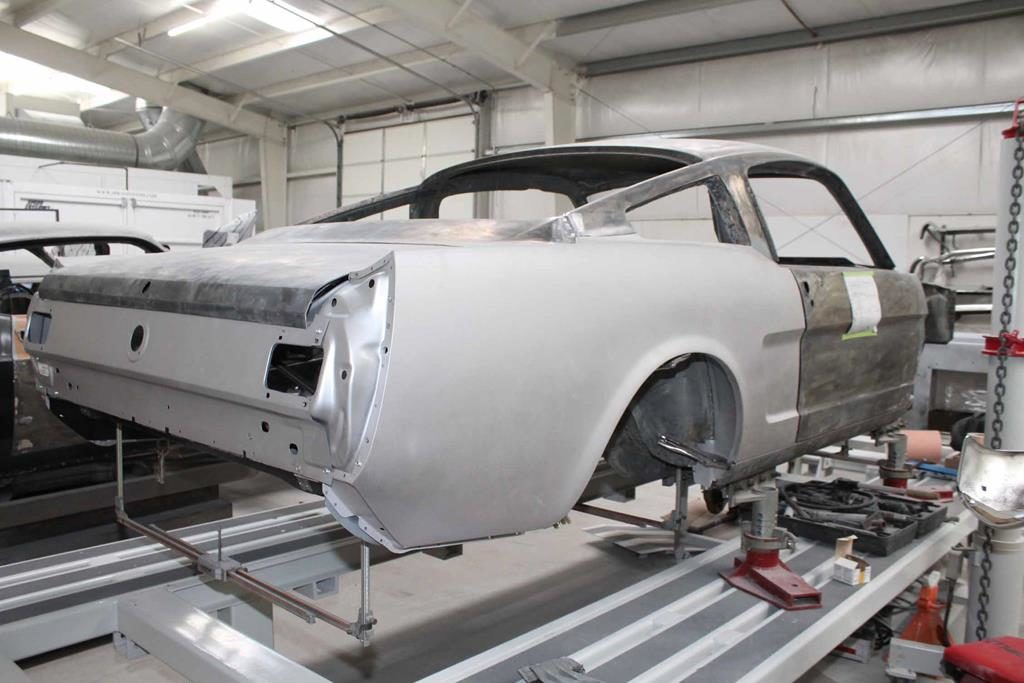 Although the body was rust free, and overall in great condition, the rear quarter panels had some old damage, so it was decided to replace them. Though not necessary, the decision to replace the rear quarters worked out nicely as it was decided to run a set of Detroit Speed mini-tubs, along with a custom gas tank that essentially replaced the truck floor. Other Detroit Speed components included their front alloy cradle and suspension, along with a four link set-up out back, with frame connectors tying it all together. With the extra room from the mini-tubs a massive Bridgestone 305/30ZR19 tires was utilized out back with a 225/40ZR18 up front. BOZE "Autocross" series rims were a perfect choice, and are accented by the 14" Wilwood vented rotors and 4 piston calipers. A 408 stroker was supplied by Performance Unlimited which MetalWorks topped off with a MSD Atomic EFI. Linked to the nasty mill is a Tremec TKO600 tranny mated to a Ford 9" with a Detroit Tru-Trac posi unit.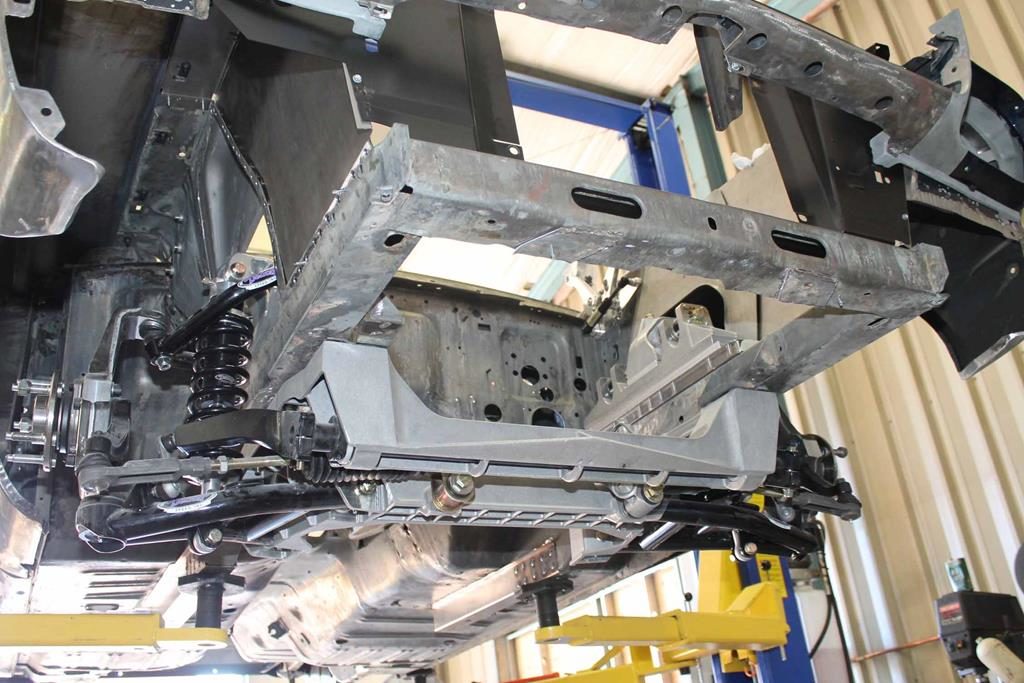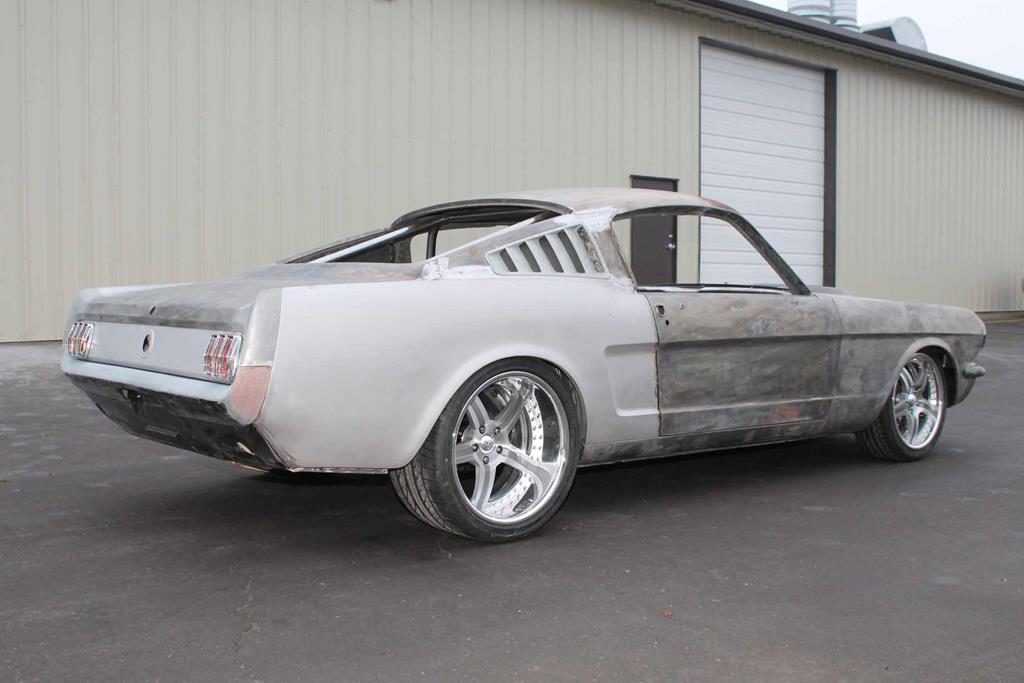 Moving inside the mustang we find a very unique dash layout. The dash padding was removed leaving the bare metal components exposed. We molded and shaped the dash to resemble a stock, padded dash…then, frenched in functional components. The rest of the mustang's amazing interior was tackled by Jon Lind Interiors, and includes red French stitched seams, and a fully wrapped roll cage.
In the end our team accomplished exactly what Bob wanted…a mustang that still looks like it should, but has all the modern performance built into it that will allow him to drive fast, all day, and anywhere you want to go. Sounds like a Ford a Chevy guy could love…ha ha.