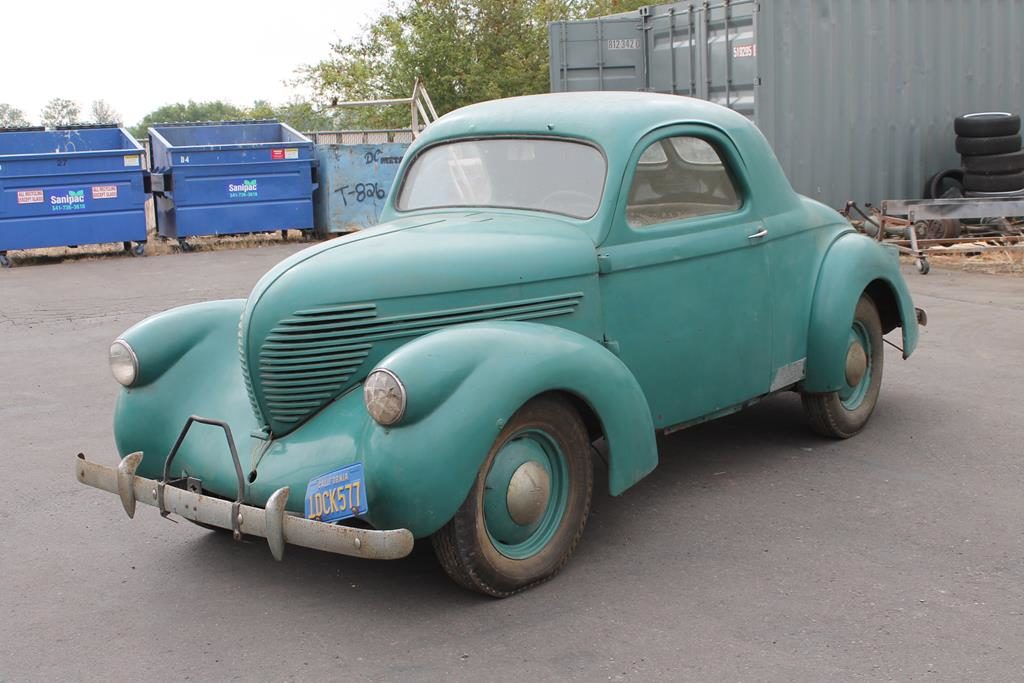 MetalWorks Restoration of Sheridan Hale's 1937 Willys Coupe
The bone stock, survivor, Willys coupe you see before you could weaken the knees of nearly every hot rodder on planet earth.  Willys coupes dominated the Gasser Wars of the late 1950s and early 60s.  The coupe's small, light weight bodies made for perfect drag cars, and the vast majority were converted into nose high, straight axle, drag strip warriors.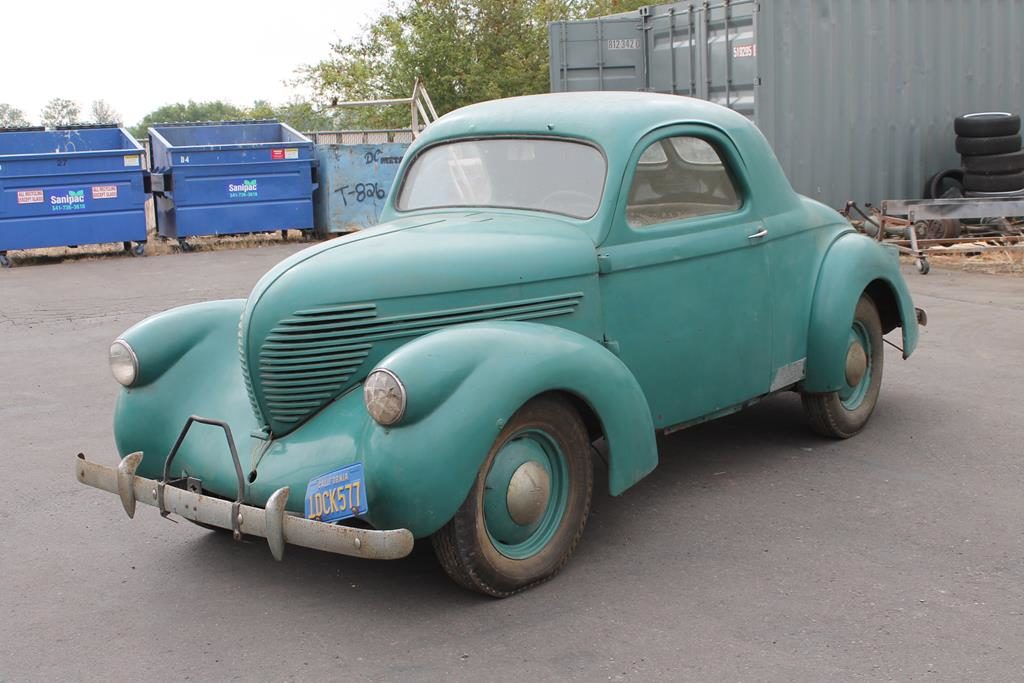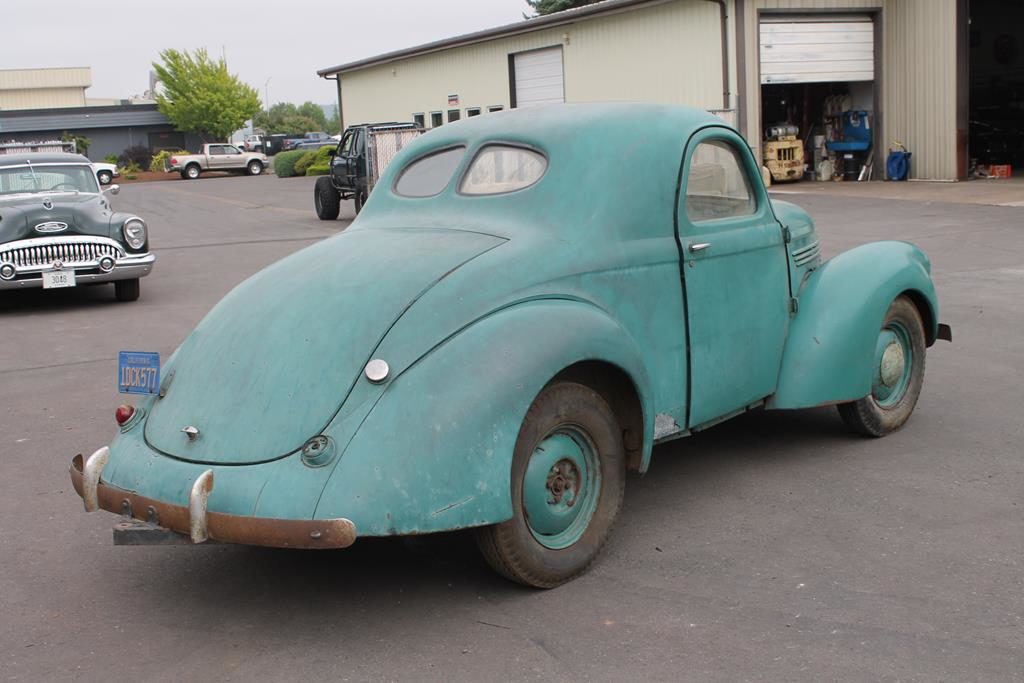 The coupes that avoided being turned into drag cars stood a good chance of being converted into Pro-Street monsters decades later.  One would assume that Willys coupes came from the factory with massive tires stuffed in wheel tubs and supercharged engines in the early 1990s as it was so common to see them built that way.  In the current era Willys coupes are held so sacred due to their early racing heritage that collectors are paying huge money for gutted shells, and often restoring them back to their racing hay day appearance.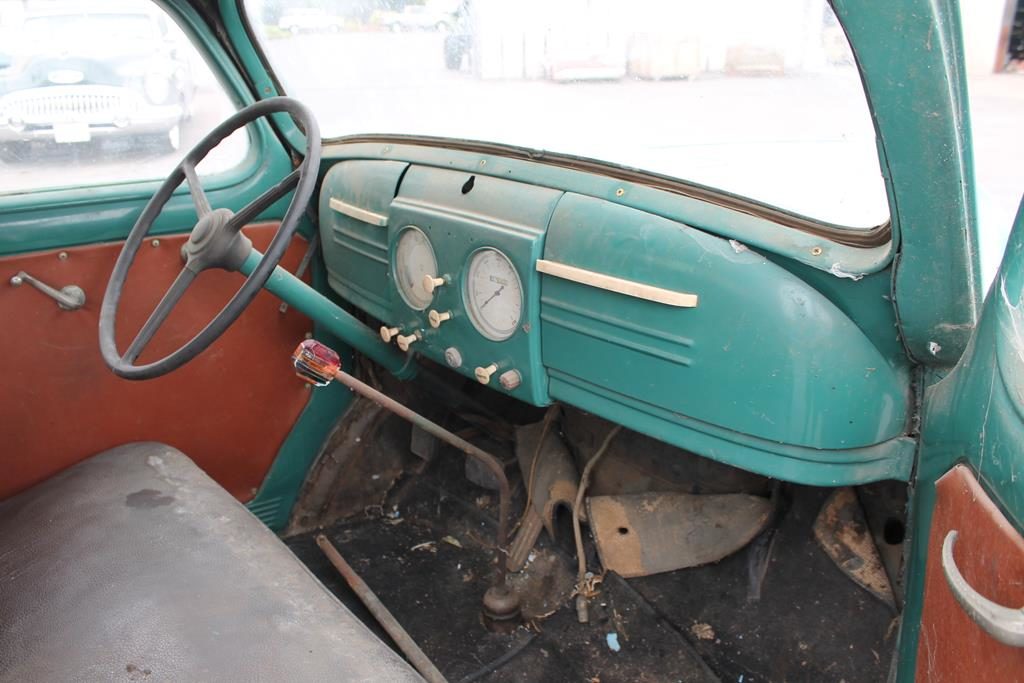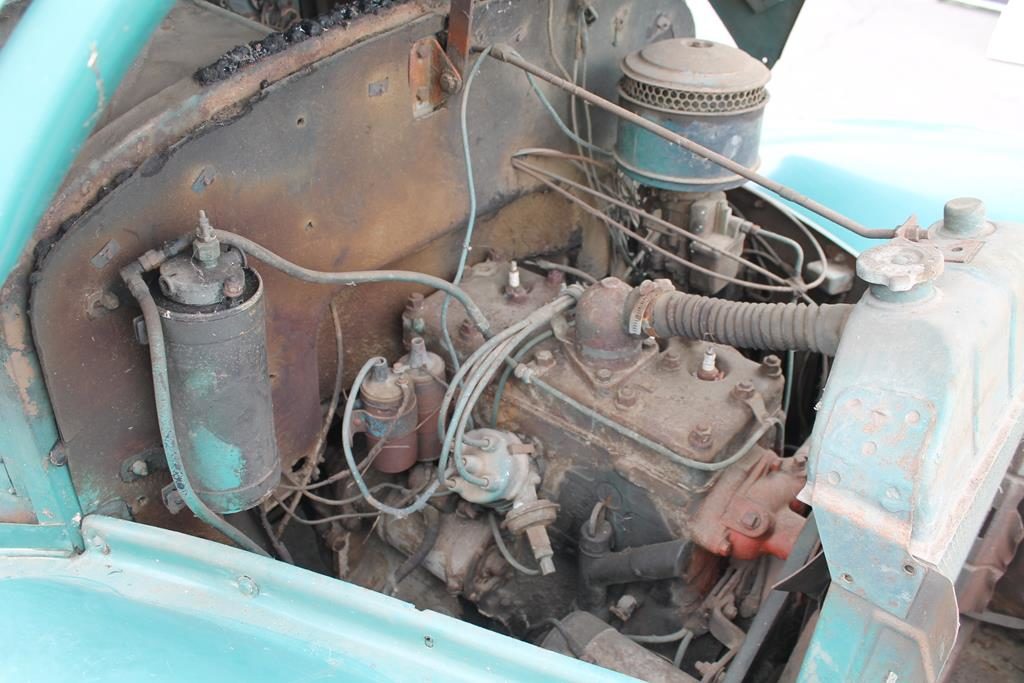 So where does this leave "stock" Willys coupes?  The answer to that question is "rarer than hen's teeth."  So when I received a contact from Ken and Norm Hale that they were looking for a shop to restore their Father's 1937 coupe, I figured it had to be a mistake…that is until they sent a photo…then, I got weak in the knees.
Ken and Norm's father Sheridan was only 16 in 1937 when he purchased the brand new Willys coupe.  The reason he chose the Willys was that he had a limited amount of money, and the Willys was the least expensive car he could find.  Sheridan used the coupe as his primary driver for many years to come, though he did have a 2nd vehicle in the form of a 1925 Star that he had converted into a truck.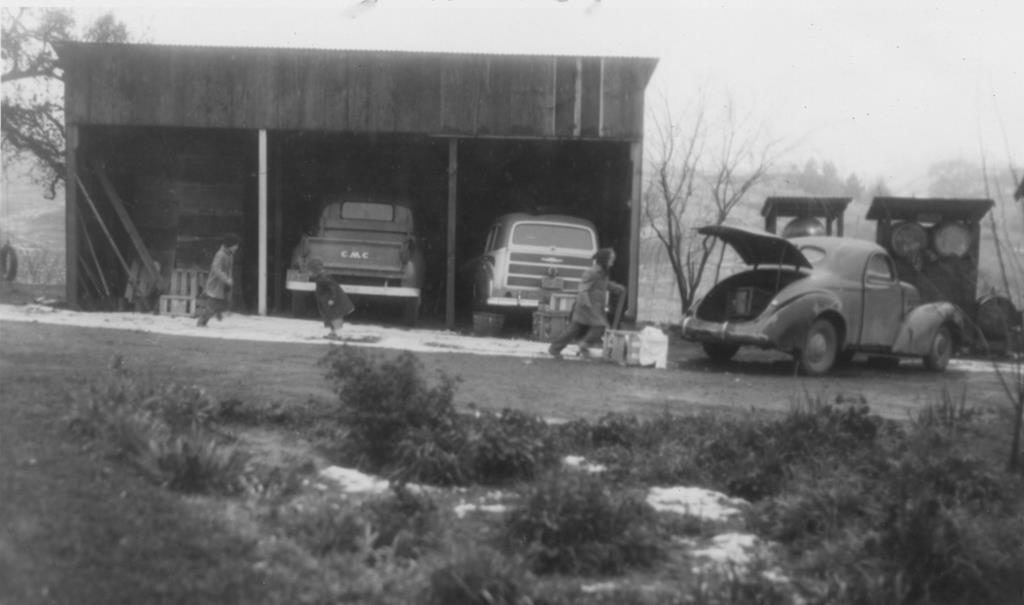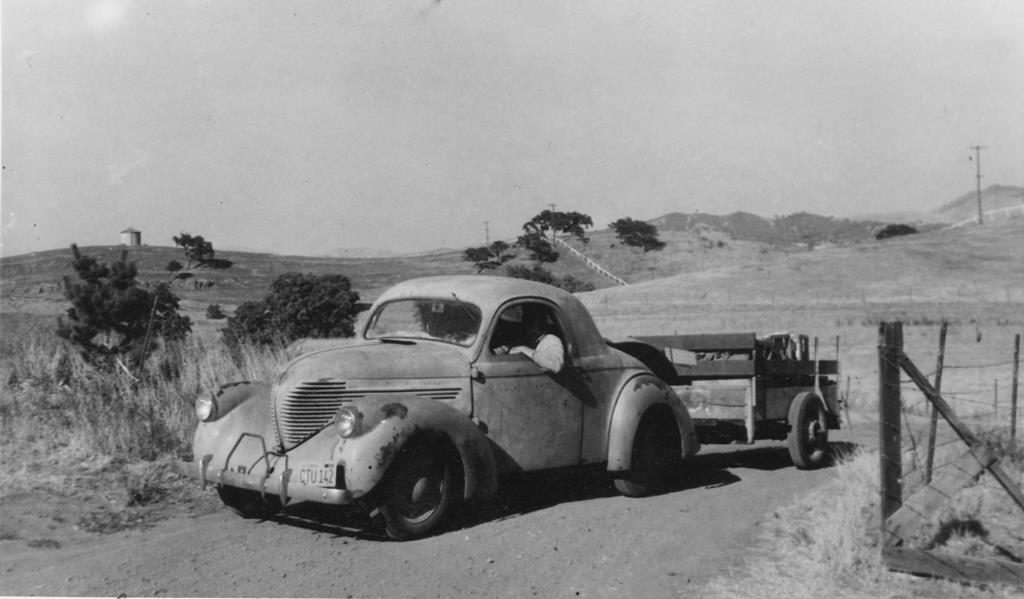 In 1960, after decades of use around the family's property, Sheridan personally painted the coupe in its current shade of green…in fact, his family still has 8mm video of him performing the paint job.  Once painted, each of the children learned to drive in the coupe utilizing a half mile road on the families' property.  Norman then decided he wanted to drive the coupe to high school in 1967 & 68…his driving time was cut short when he was pulled over by an officer and sited a ticket for a broken headlight.  Norman parked the car as he could not locate a replacement headlight forcing the Willys into a long slumber.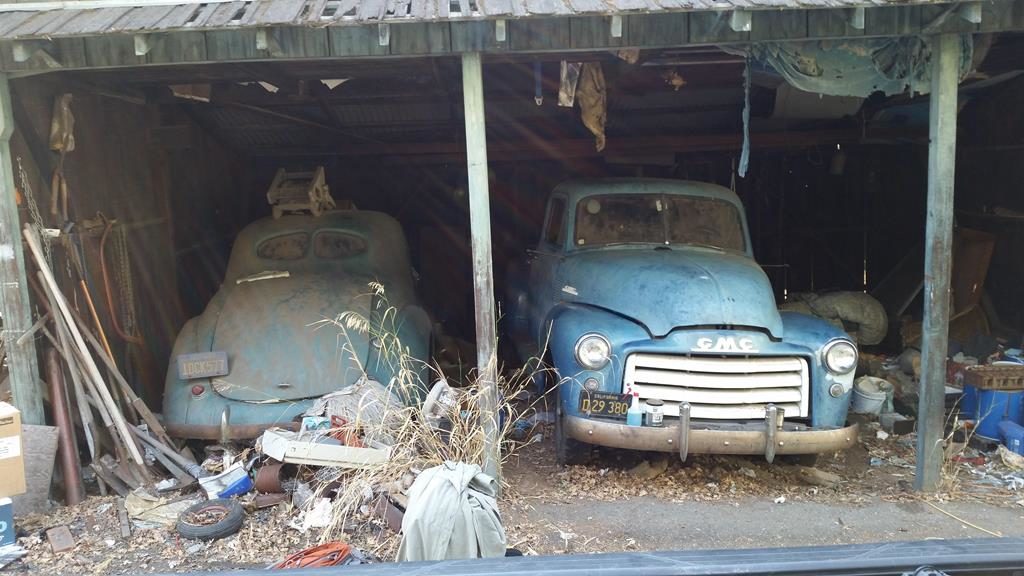 The Willys sat for nearly 50 years until Sheridan passed at 93 years of age.  The coupe was pulled from exactly where Norman parked it in high school, still retaining its broken headlight.  The two men then began searching for a restoration shop to restore the Willys, and reached out to MetalWorks Classic Auto Restoration in Eugene, OR.  Several shops had been considered, but after a tour of MetalWorks' facility, they knew they had found the right shop to perform the coupe's restoration.  The coupe will be going back to stock as that was always their father's wish.  Sheridan had been hounded by individuals for decades to purchase the coupe, and refused to see it get hot rodded…so to honor their father's wish, the coupe will retain its stock appearance.
The crew at MetalWorks smothered the coupe with attention when it arrived…it was just so amazing to see an untouched Willys coupe…the guys couldn't stop smiling, and can't wait to get started on the coupe's resurrection to its original glory…just like the day a 16 year old Sheridan Hale drove it off the dealership lot.
You can watch the full restoration unfold on MetalWorks website: https://metalworksclassics.com/portfolio-page/1937-willys-coupe/