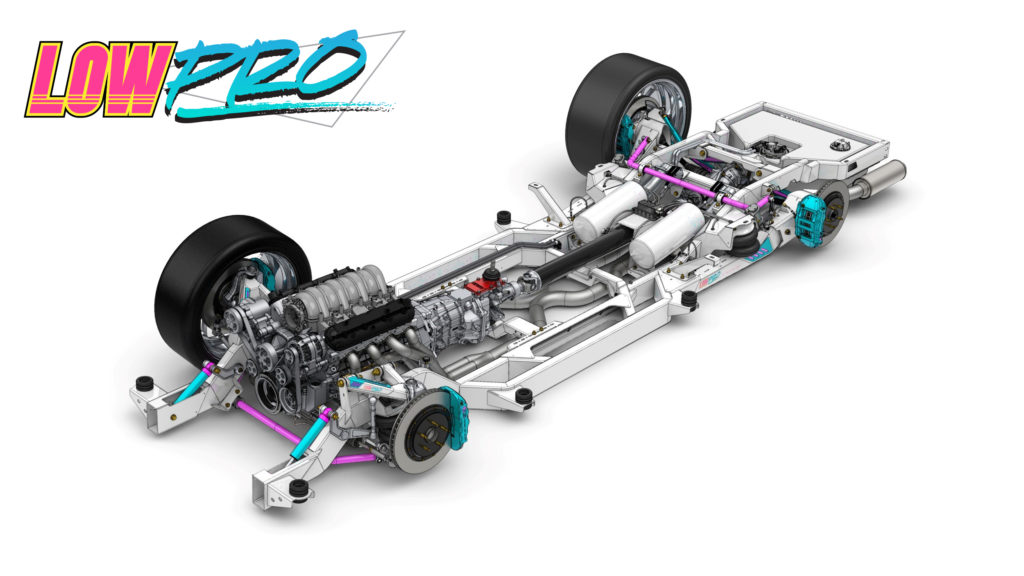 Roadster Shop's "LowPro" 1988-89 Chevy truck chassis
The Roadster Shop has released a new chassis platform for later model Chevy trucks. The new RS "LowPro" chassis gives your 1988 to 1998 truck an ultra low stance, but with daily driver reliability and performance.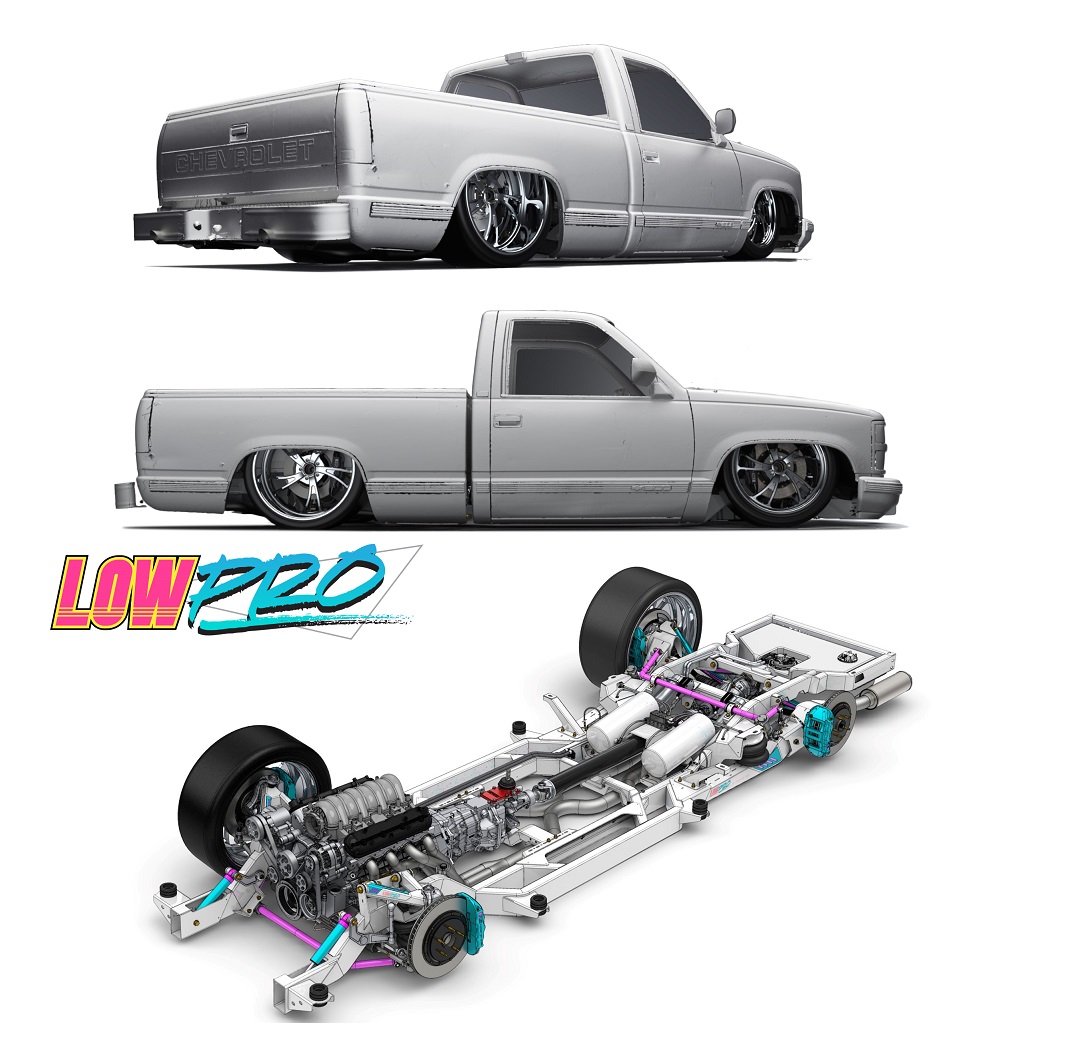 This unique chassis design does not require you to raise your bed floor even with a radically low stance.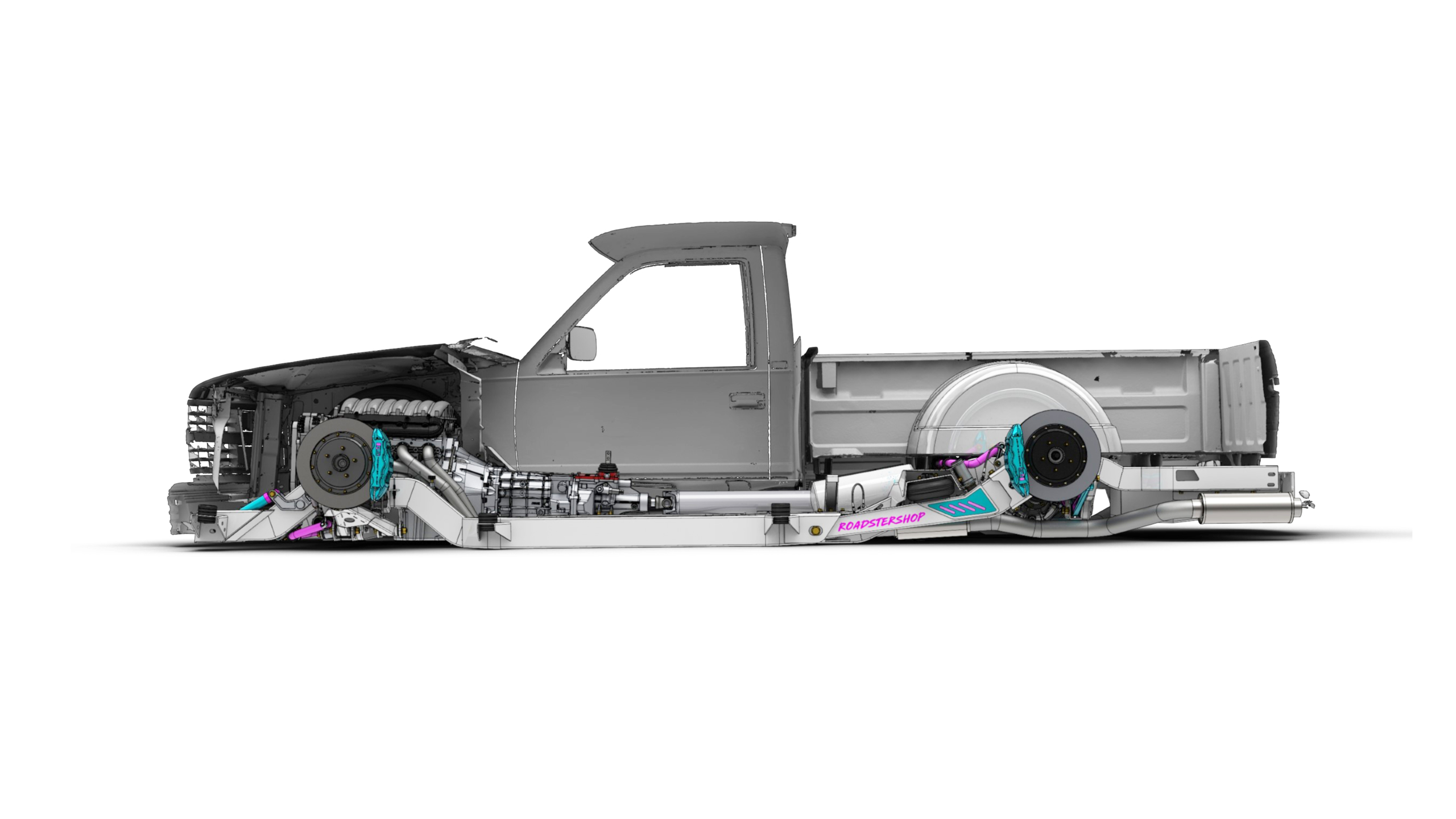 This was all accomplished through the industry's first low-profile, trailing are IRS system.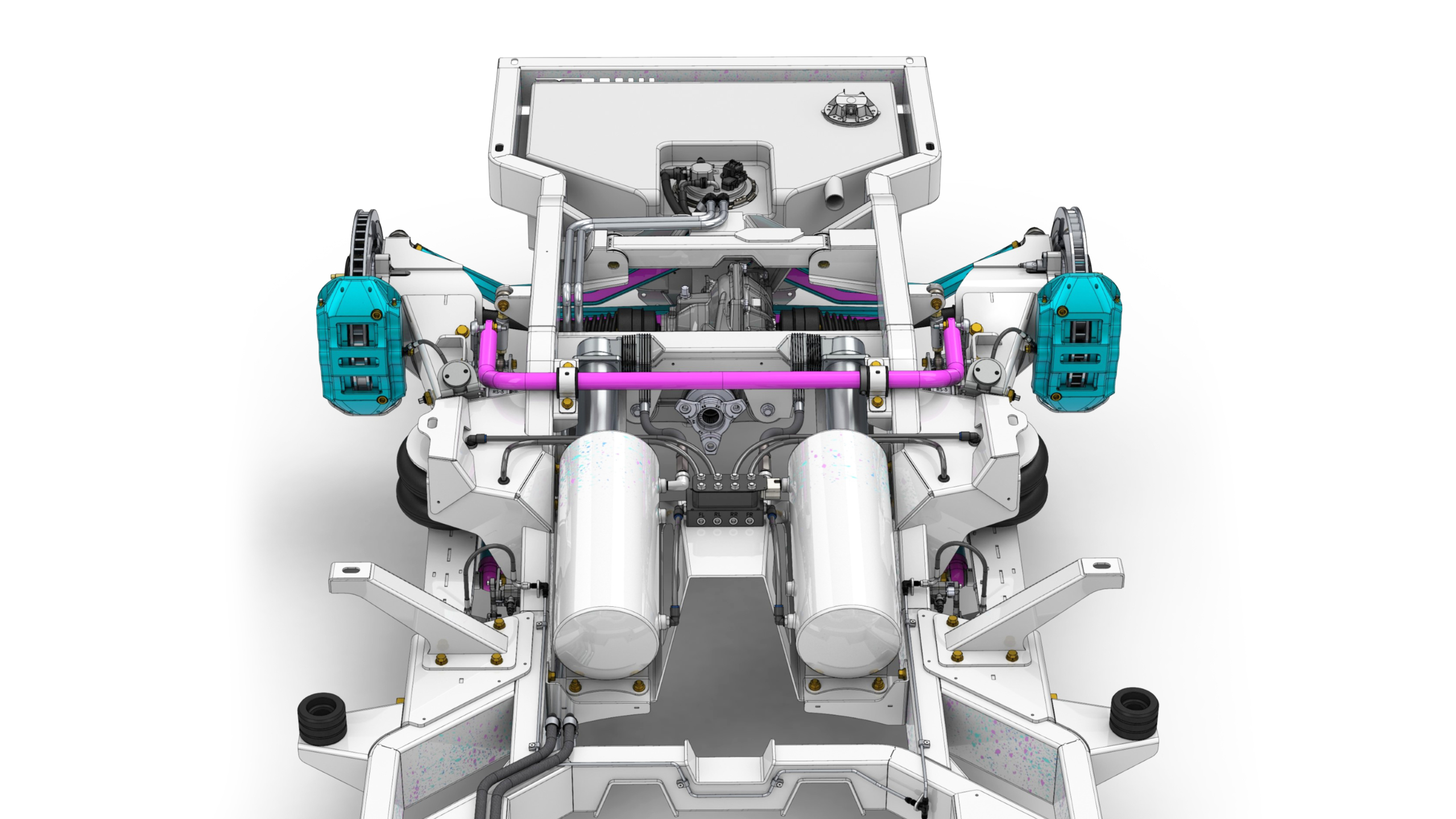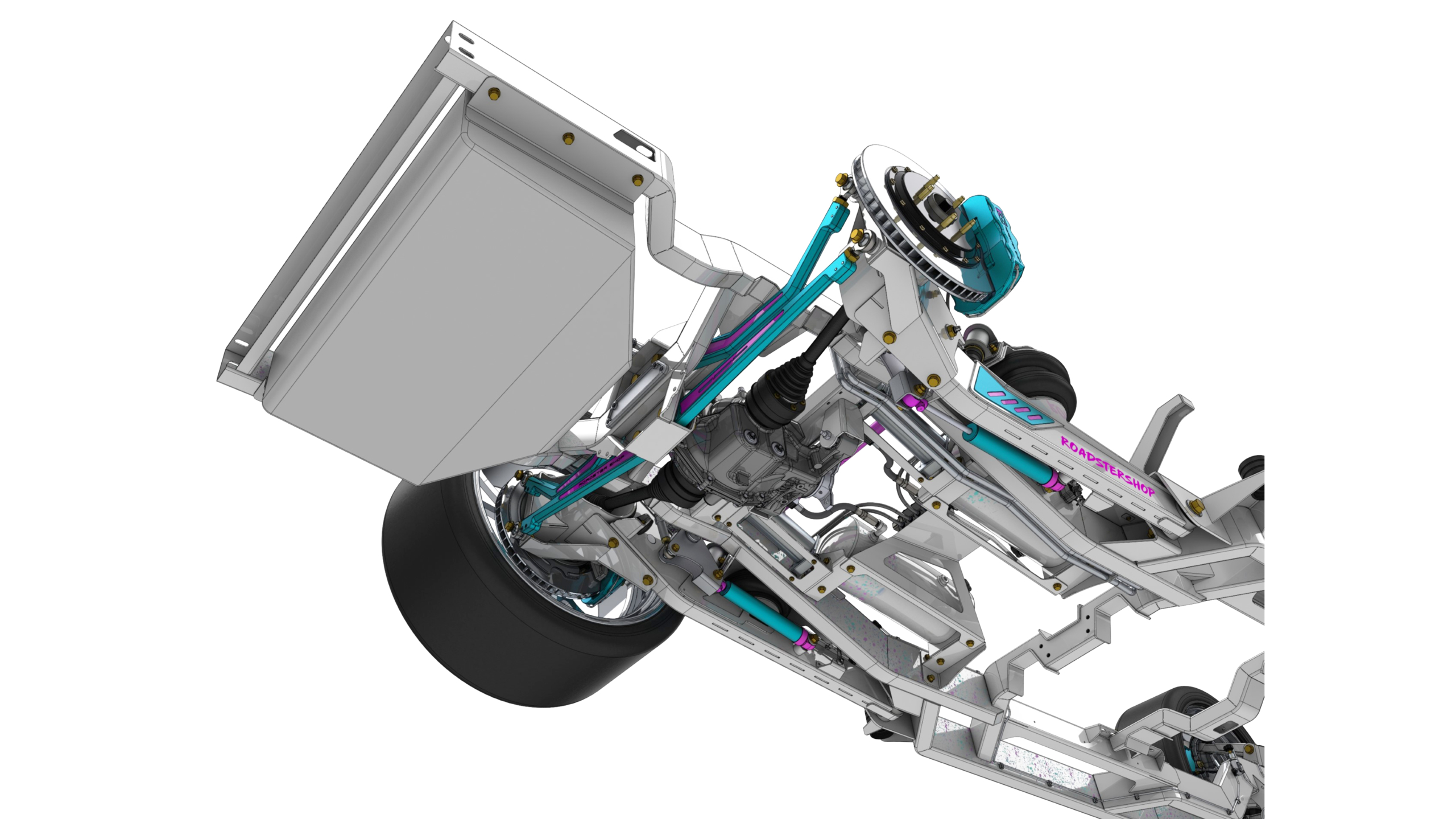 Tightly packaged beneath the factory bed structure sits an OEM GM differential with a completely new and innovative link system supporting a trailing arm with airbag and cantilevered shock set up.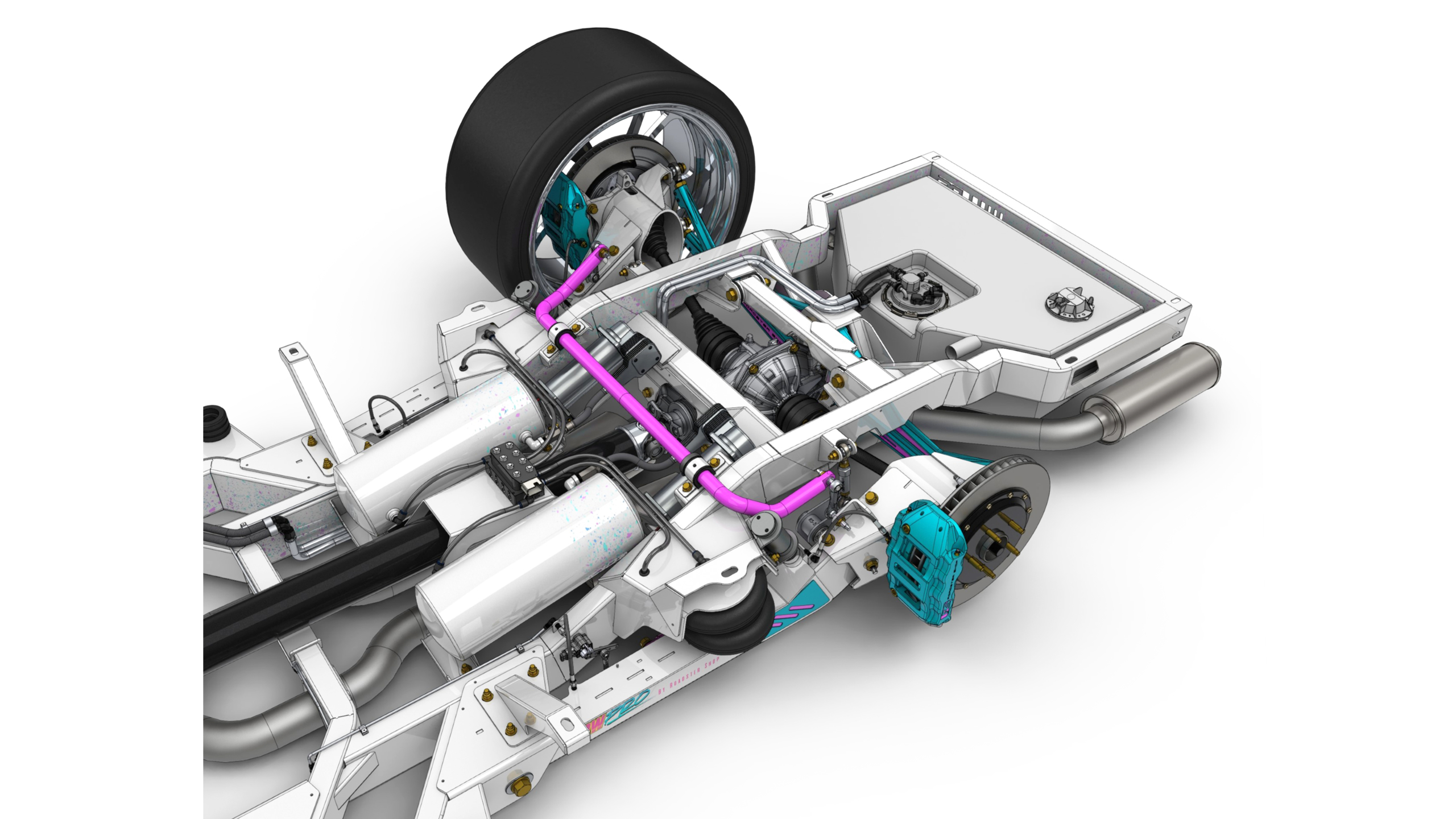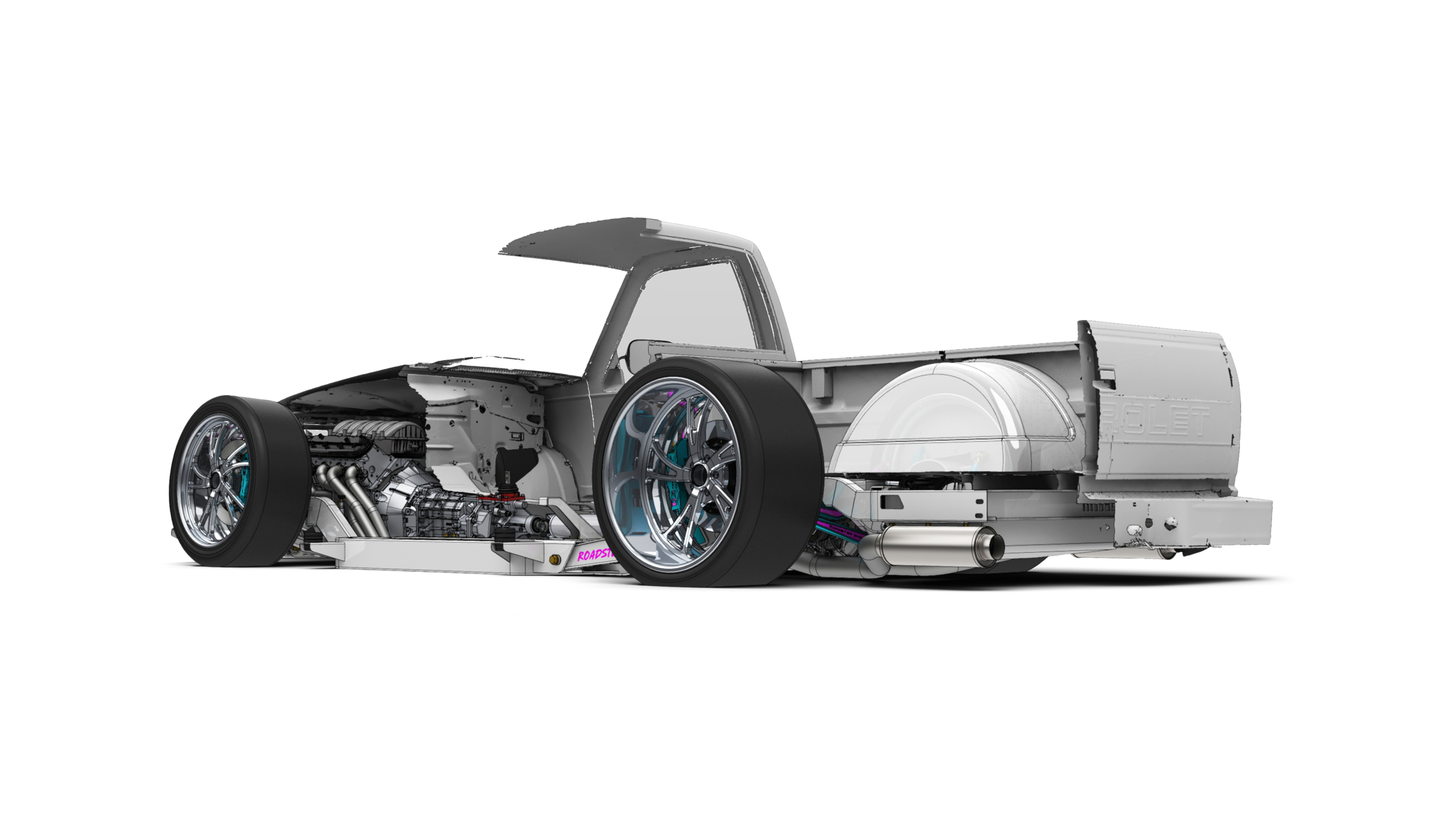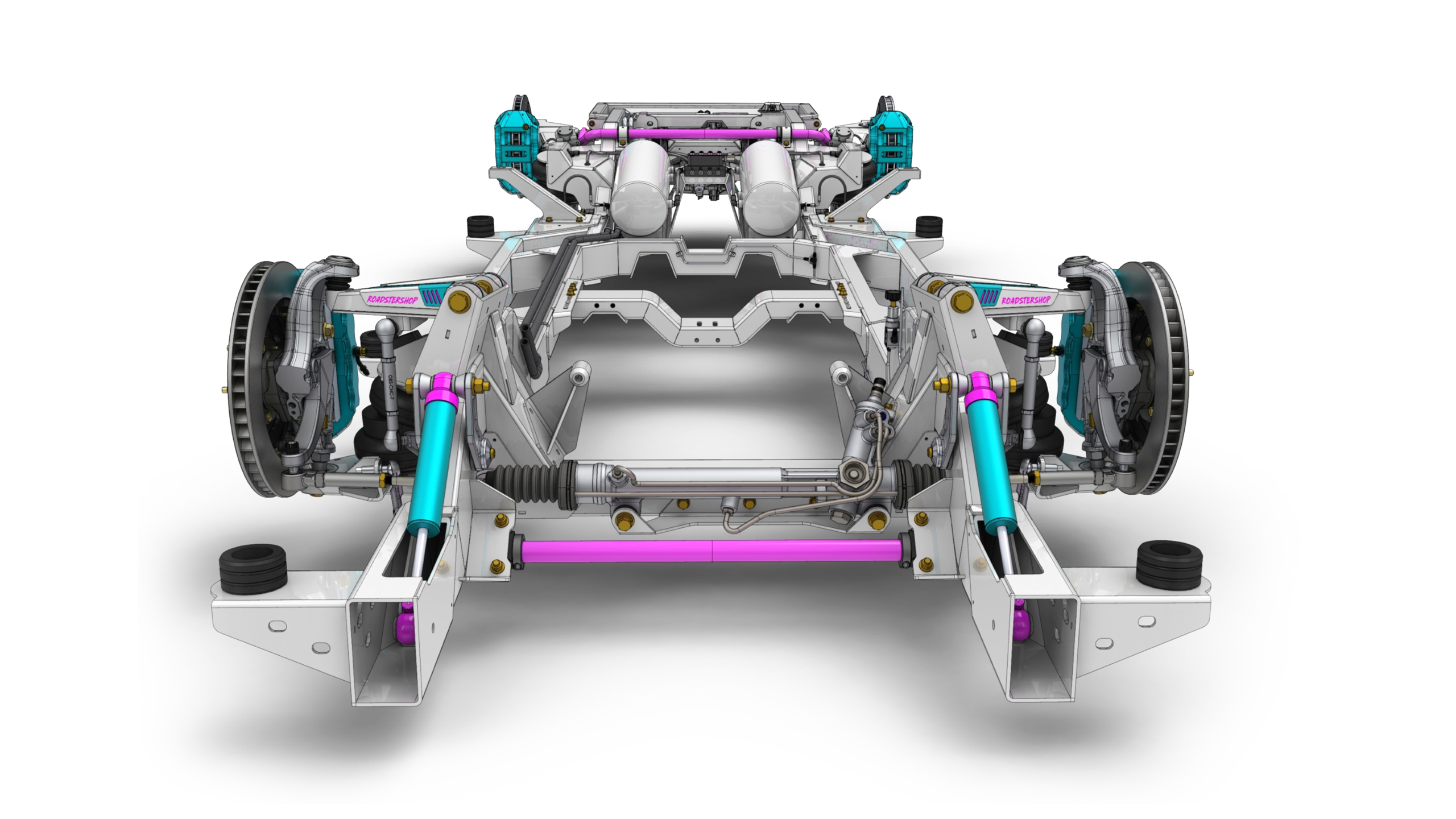 If you have questions on one of these new late model Chevy truck chassis, please give us a call at 541-341-3372.