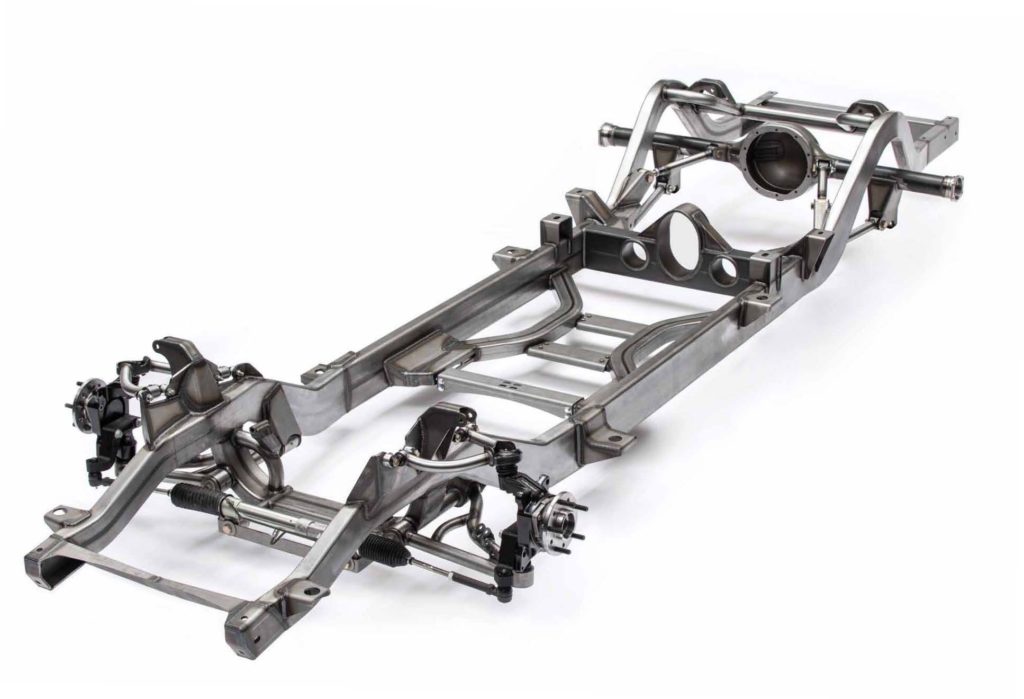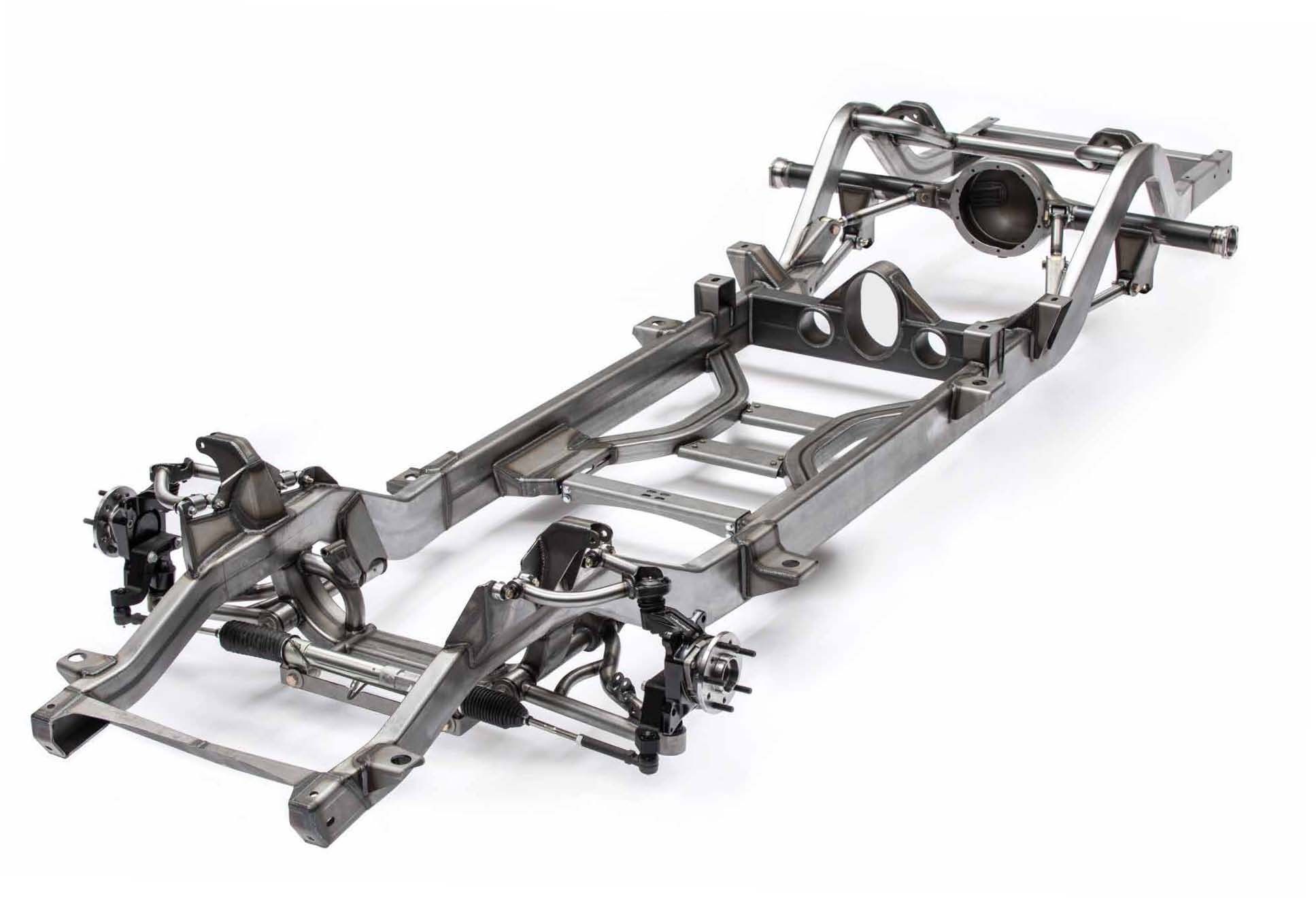 Art Morrison 1967 – 1972 C10 truck chassis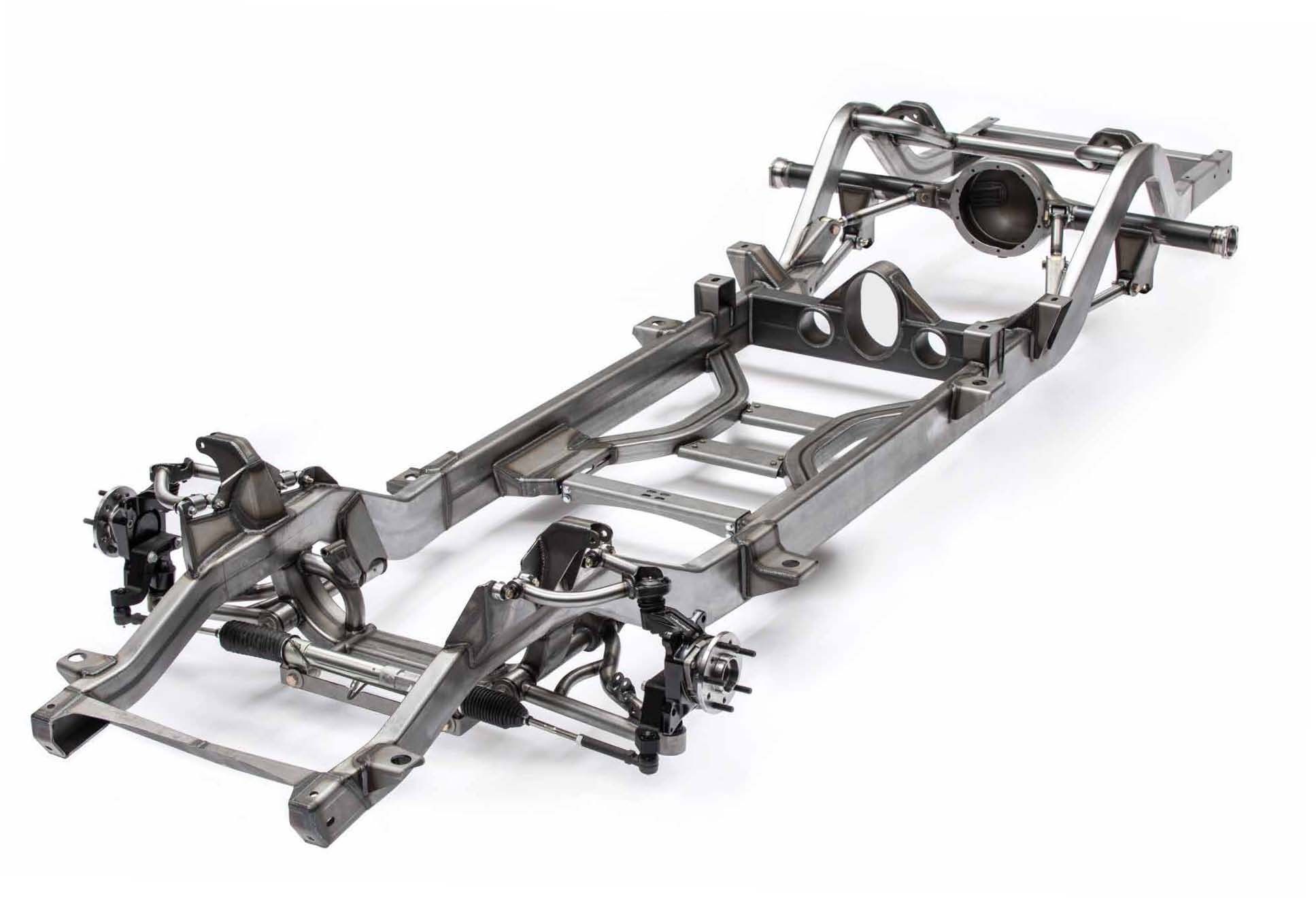 An Art Morrison bolt-on "GT Sport" chassis is now available for your 1967 – 1972 C10 truck.  AME states "Owners of 1967-72 Chevy C10 pickups can obtain superior handling, improved ride quality and an attractive, lower stance through replacing their OEM chassis with a superbly engineered, precision crafted GT Sport chassis from AME. It's a bolt-in project with no welding required."
The front suspension features Wilwood forged aluminum spindles with an integrated modular bearing assembly and serviceable ball joints.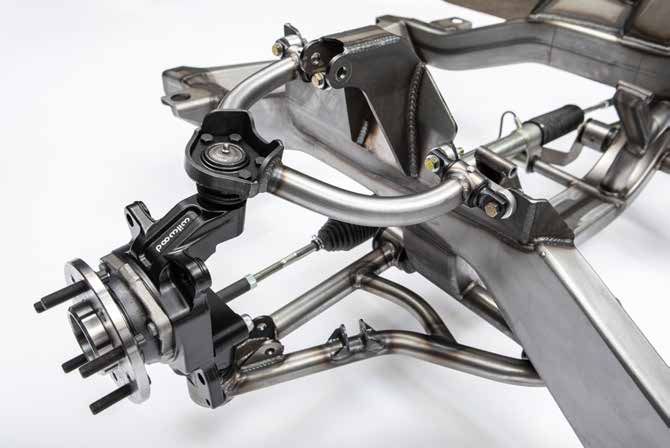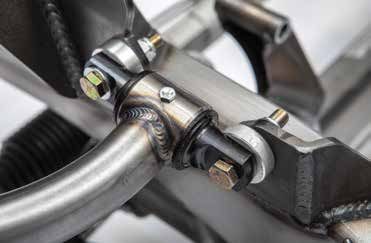 "Using 3D scanning to assure a perfect fit, combined with sophisticated design software, AME's engineering team has developed a contemporary chassis that provides a 5-6″ ride height with nothing protruding below; the 3″ exhaust is routed through the frame rails and engine placement is optimized so the oil pan is flush with the bottom of the frame. The husky 2″ x 6″ frame features FEA-optimized chassis braces to significantly stiffen the platform."
"A robust 9" housing with a triangulated 4-bar rear suspension and coil-overs eliminate the need for a Panhard bar and provide excellent forward "bite," lateral stability and anti-squat geometry."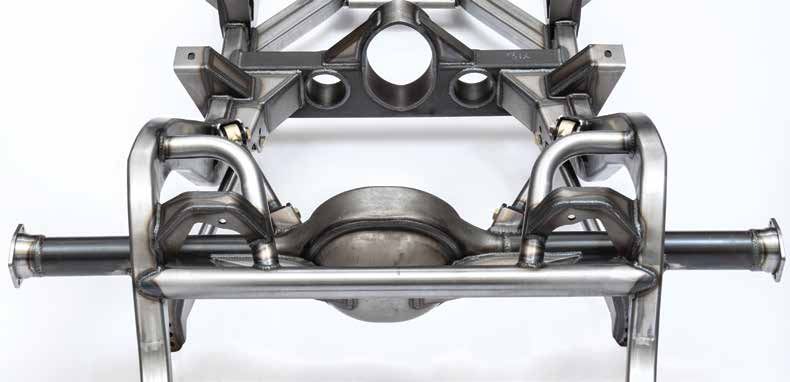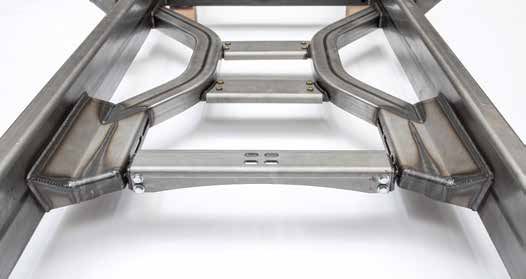 Curious about an AME chassis for your C10? Give us a call at 541-341-3372. Our team can guide you through the purchase of a raw, coated & assembled, or a fully powered chassis ready to accept your C10's body.