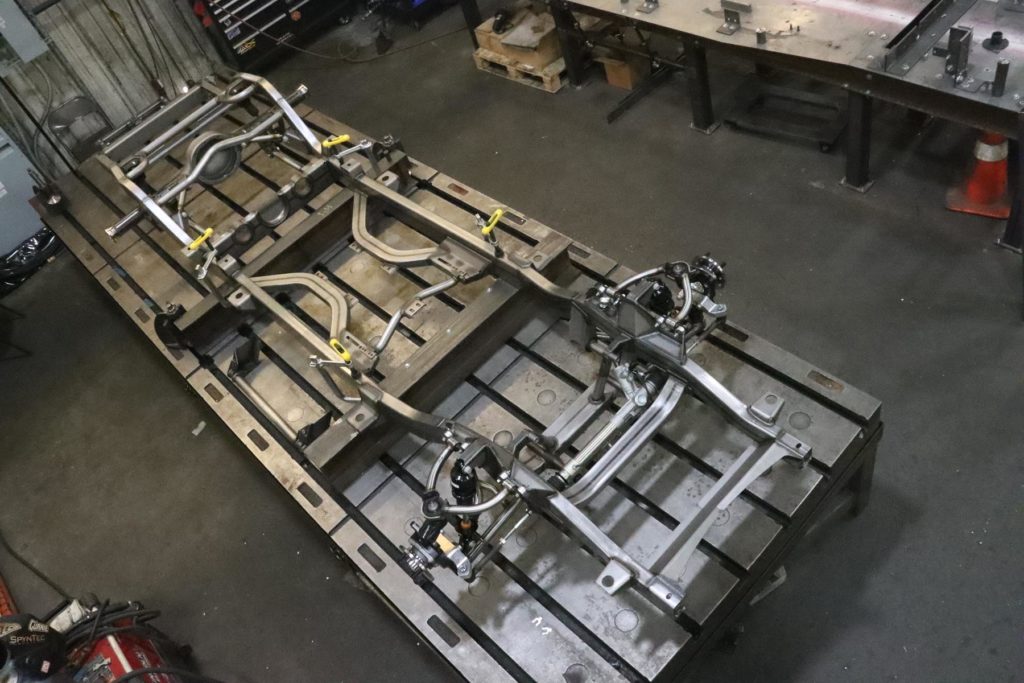 FIRST LOOK at the new C10 chassis for 67-72 trucks by Art Morrison
We received an exciting phone call from Art Morrison that their first 1967-72 C10 chassis was assembled.  We jumped in the old shop truck and took a rip up to Fife, WA to check it out in person and talk in detail with the AME team.
We met with Scott Randall who gave us the low down on the new C10 chassis. The new chassis is a result of heavy re-engineering and new designs to provide an even stronger chassis that will deliver on both the track, and the street.  Let's take a good overall look…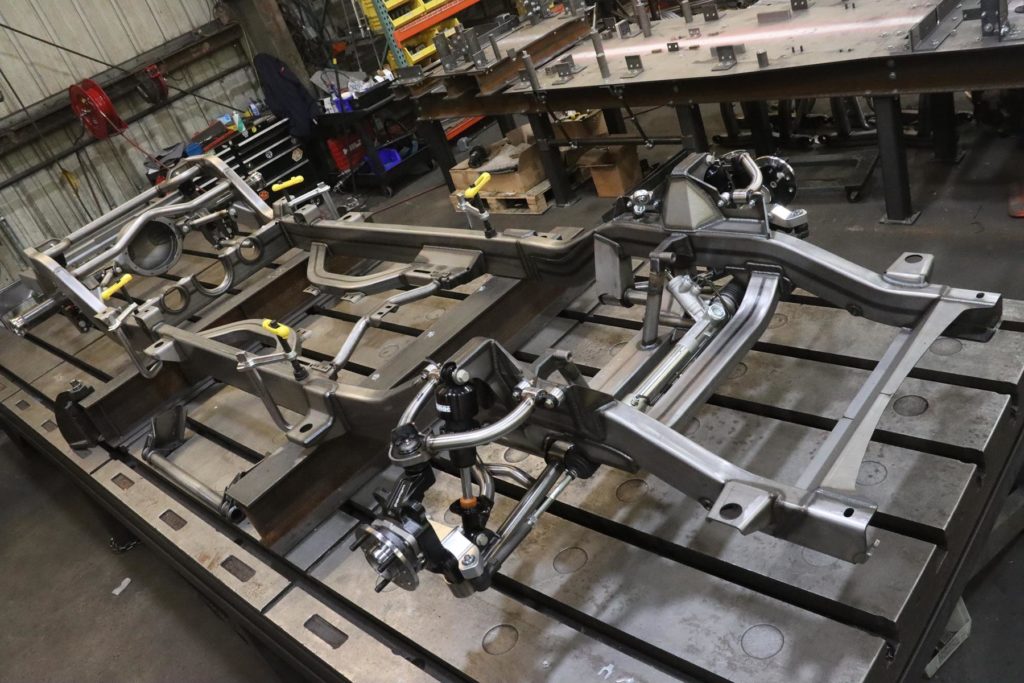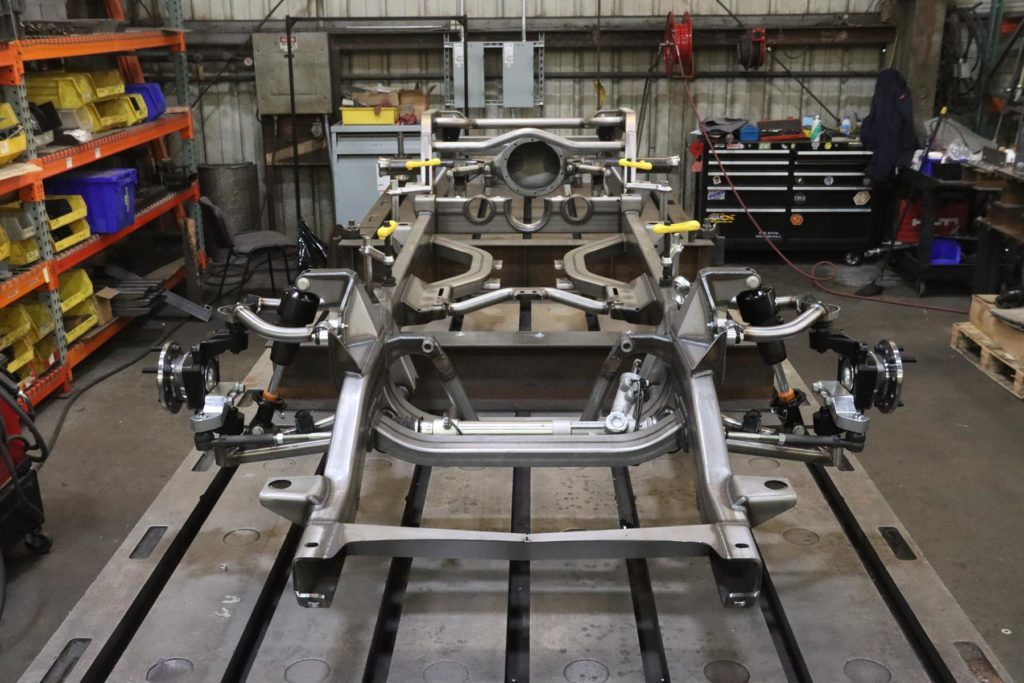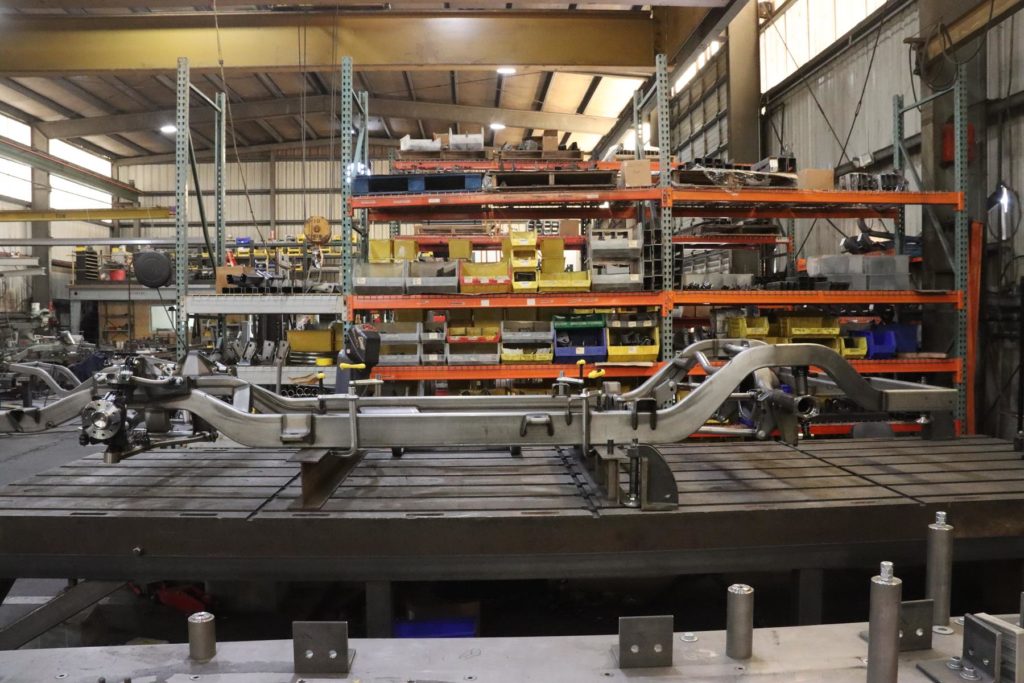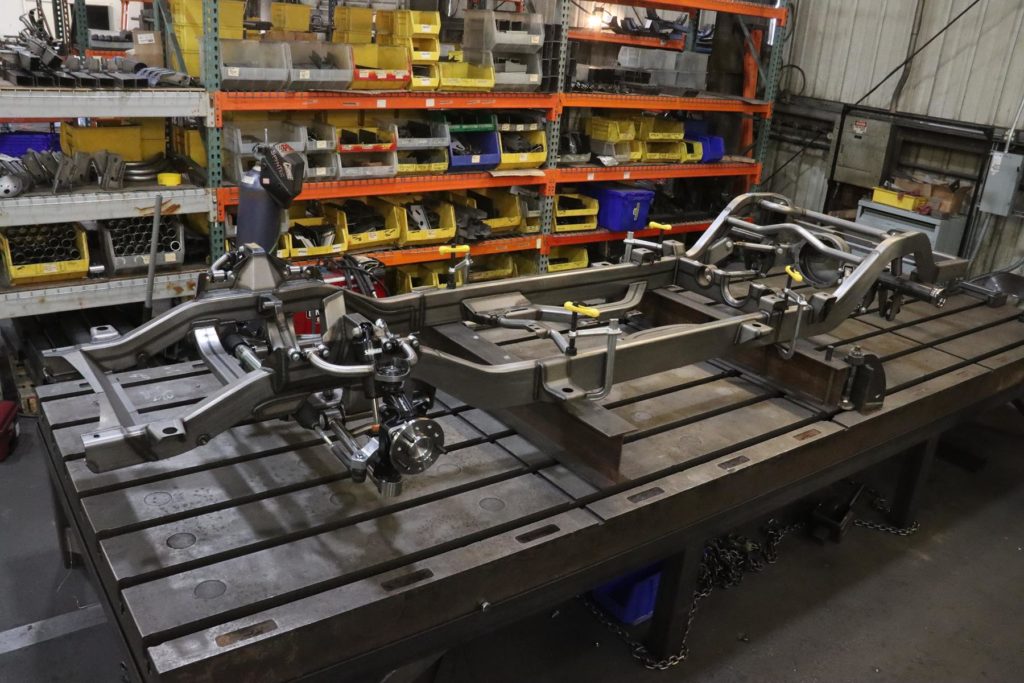 Taking a look at the front suspension we find many aspects of the new design including heavy duty Wilwood forged aluminum spindles with an integrated modular bearing assembly and serviceable ball joints. Using a CNC fixture, the thick tubular steel control arms are TIG welded precisely. CNC machined upper mounts, plus coil-over shocks, and a 3 position adjustable sway bar with adjustable end links add to the suspension's geometry.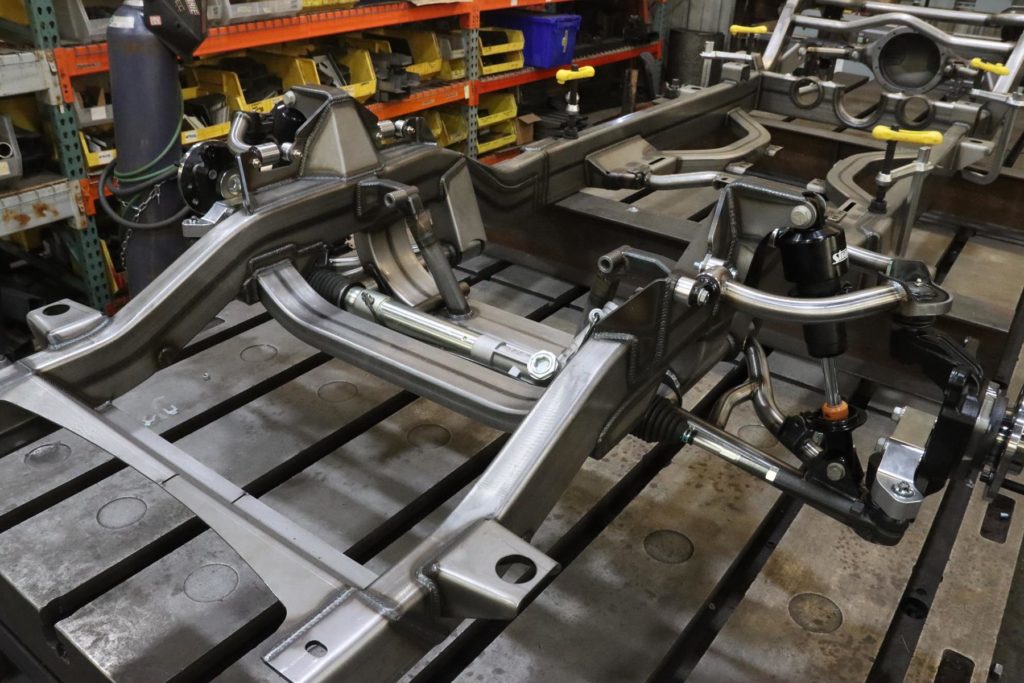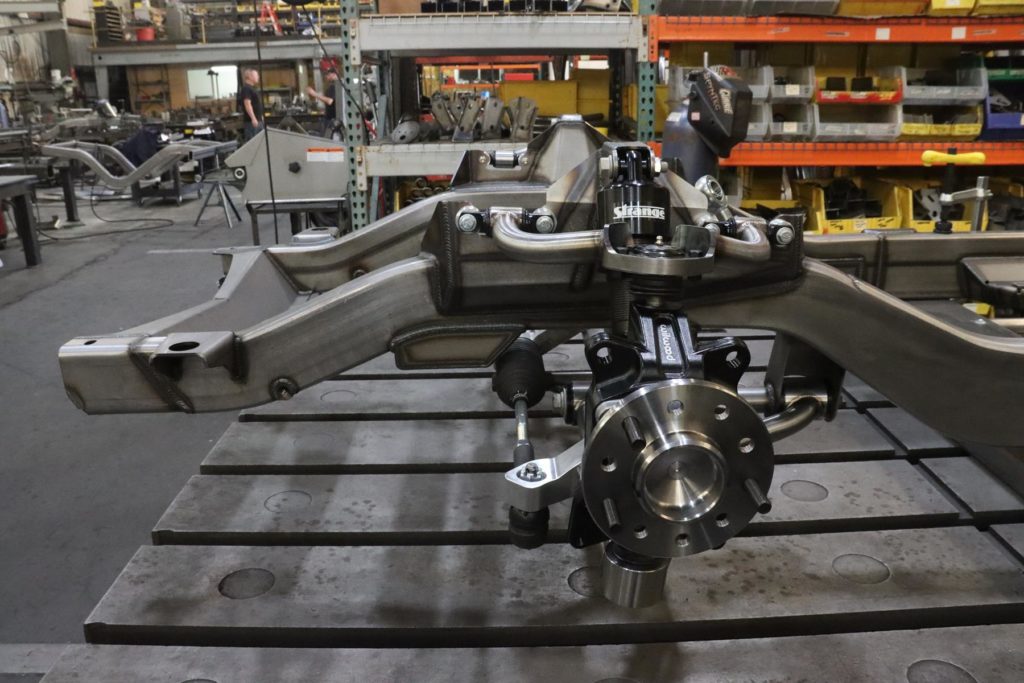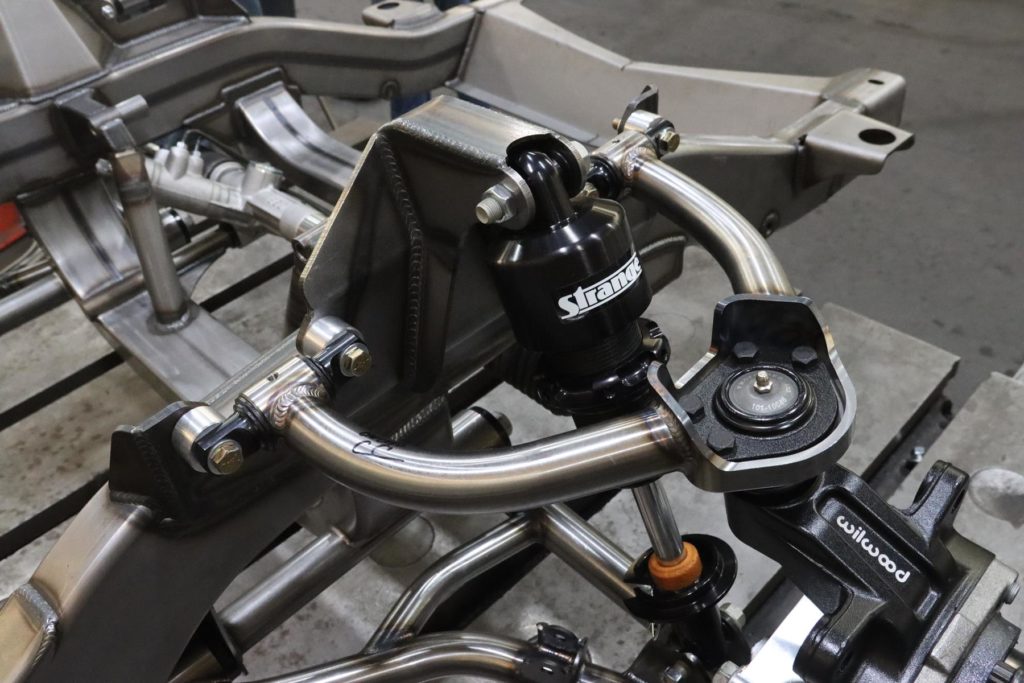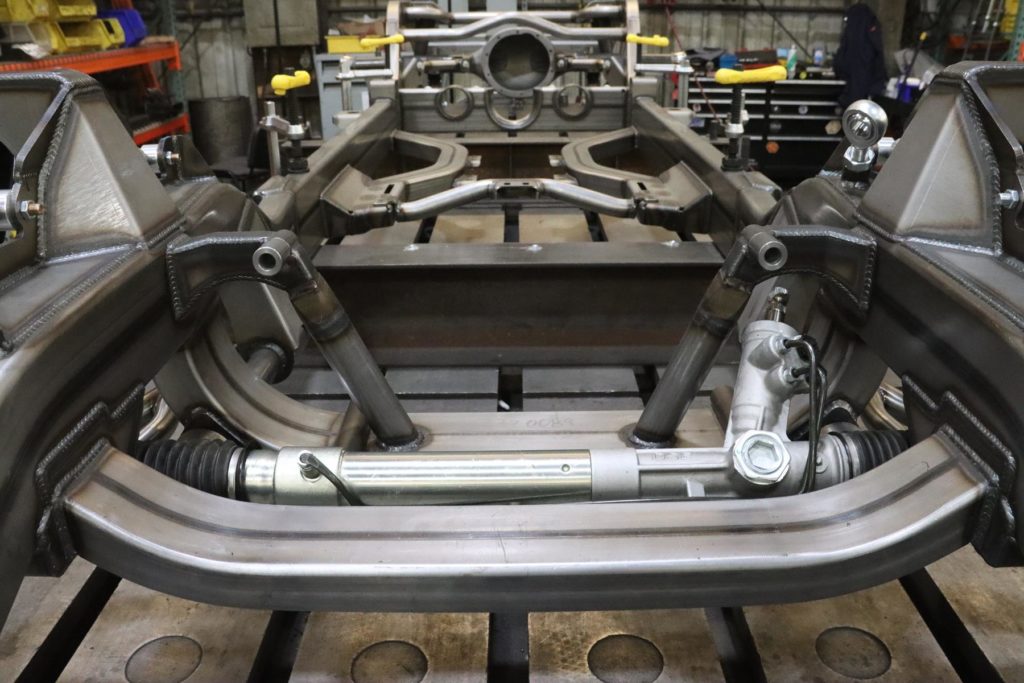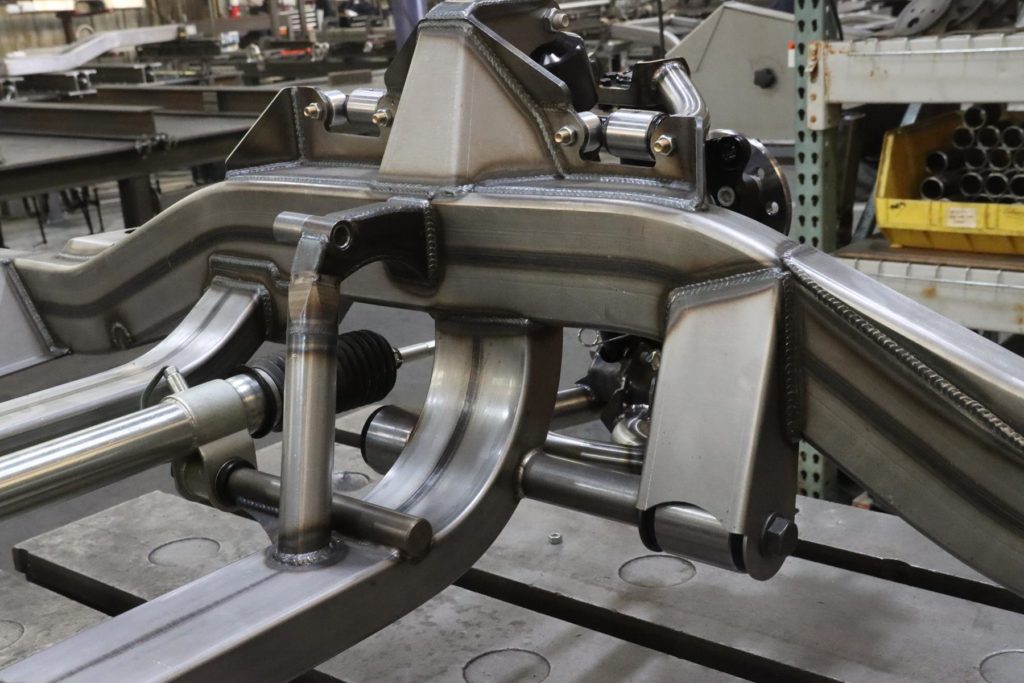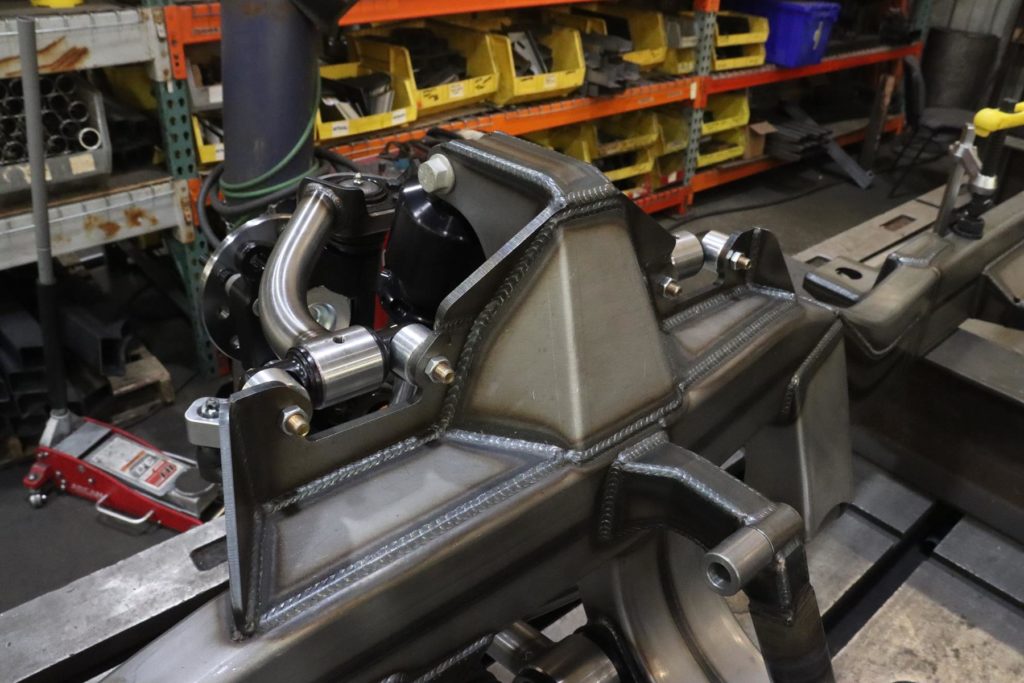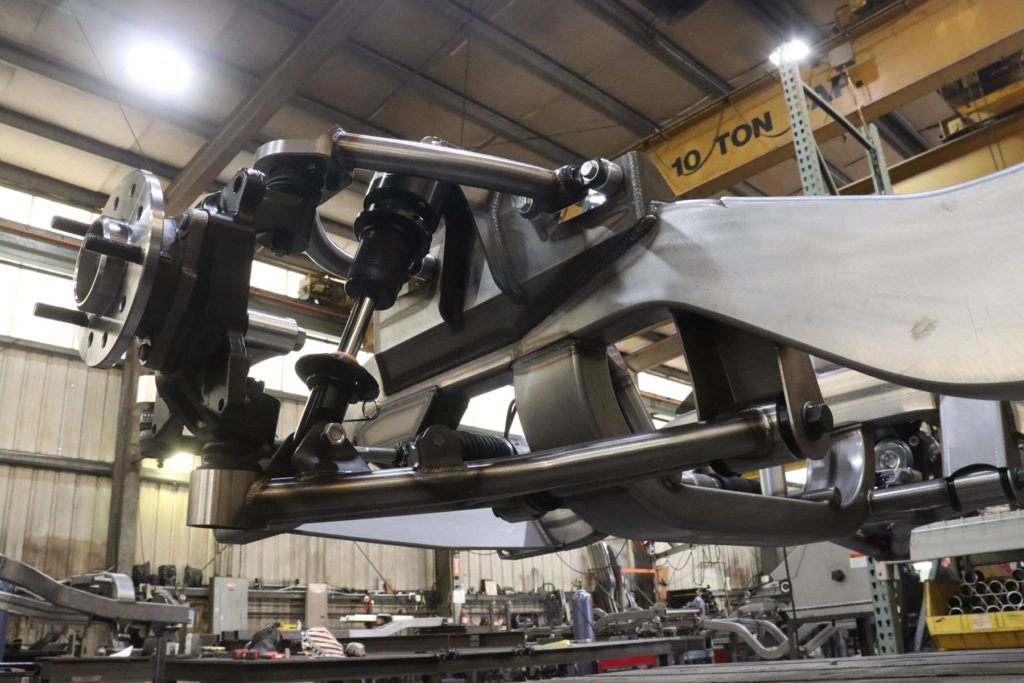 Take a look at the weld quality on these chassis!! The quality of Morrsion chassis is visible to the eye, and their performance is proven after the first drive.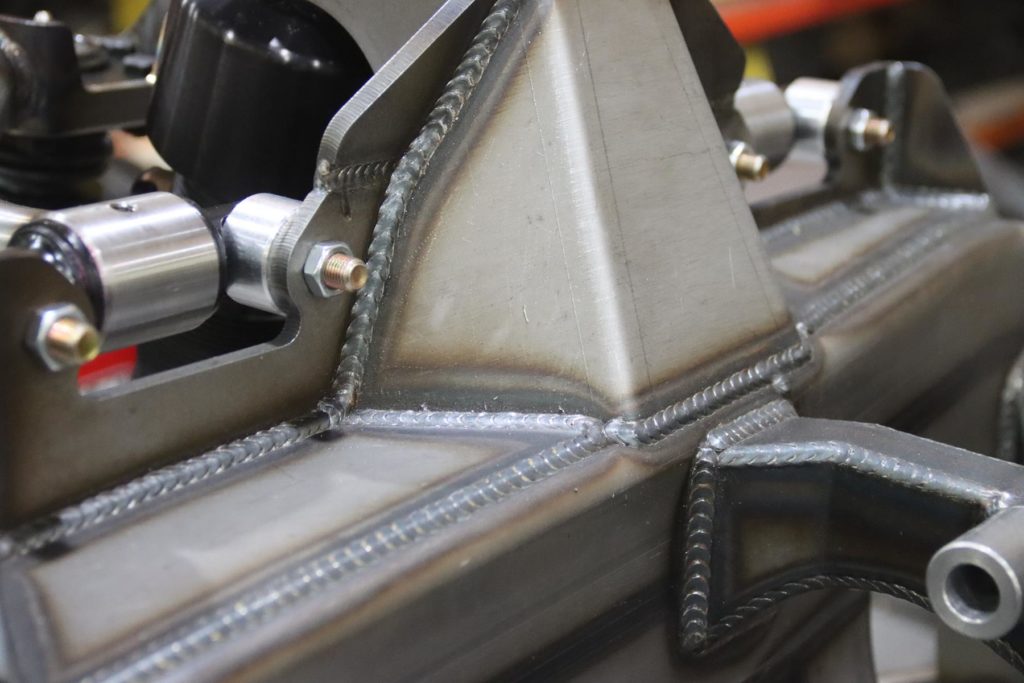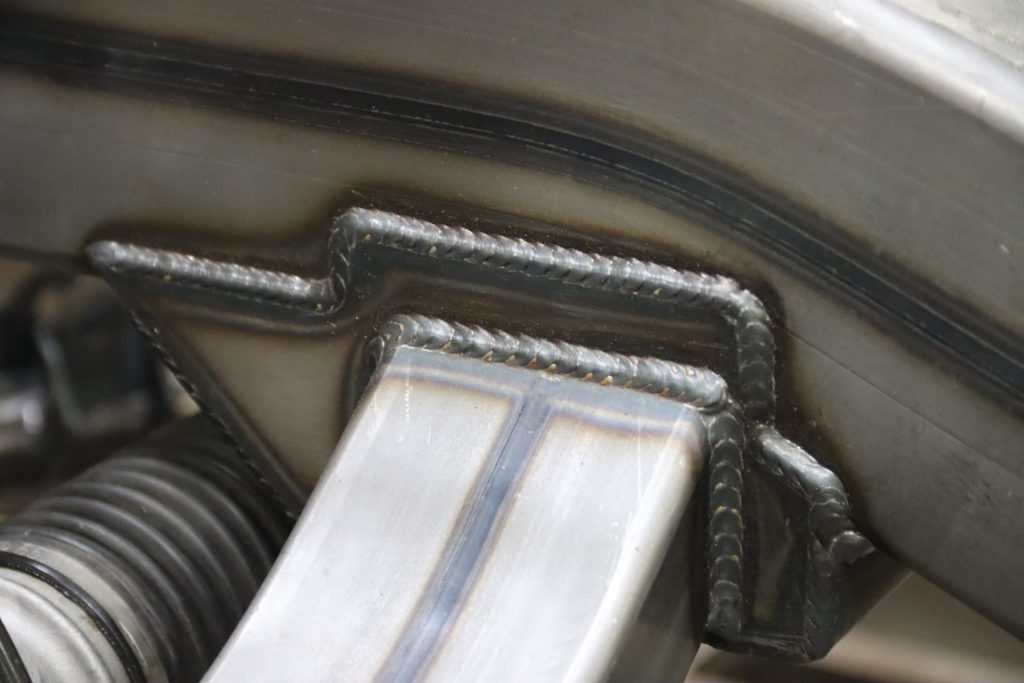 Out back we find a 9″ housing with a triangulated 4-bar rear suspension and coil-overs that eliminate the need for a Panhard bar, and provide excellent forward "bite," lateral stability, and anti-squat geometry.  Morrison's Multi-link IRS will also be available as an option for your rear setup.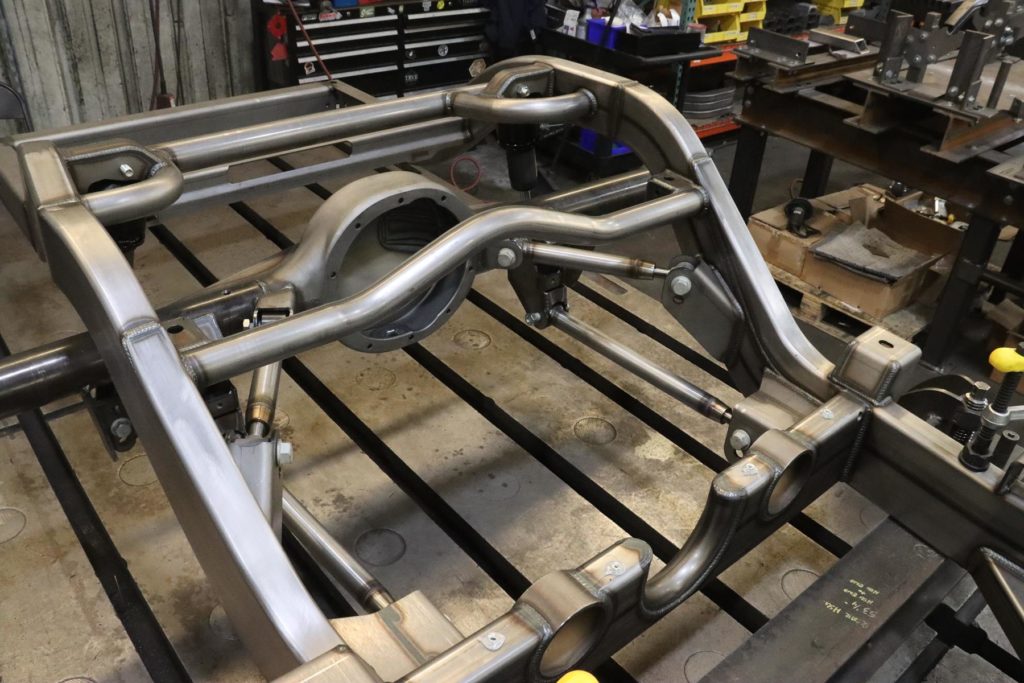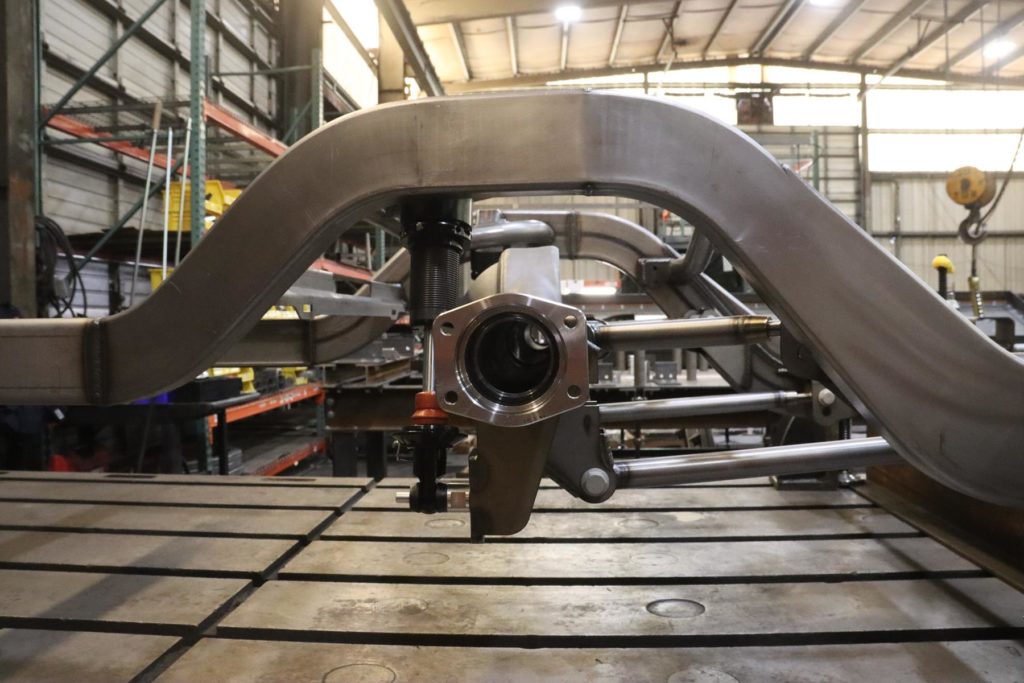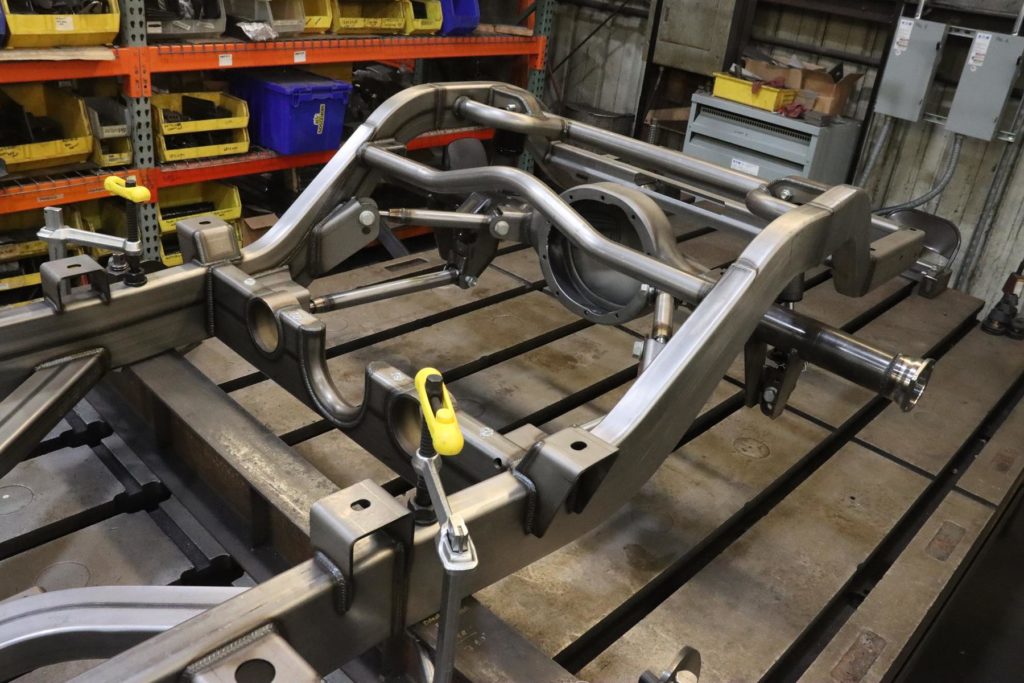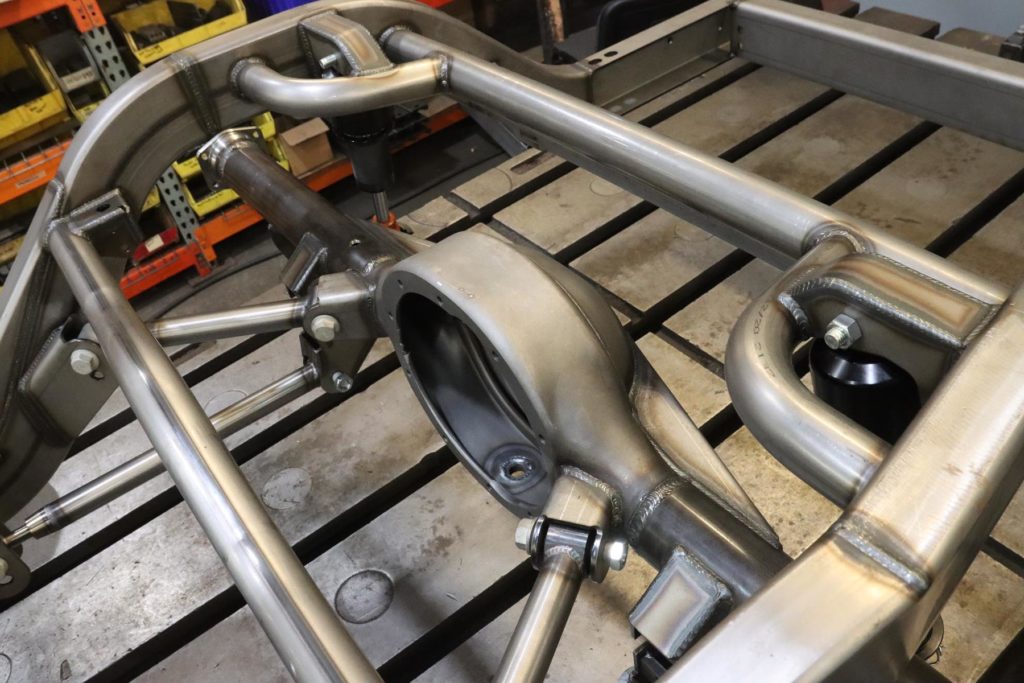 The husky 2″ x 6″ frame features FEA-optimized chassis braces to significantly stiffen the platform.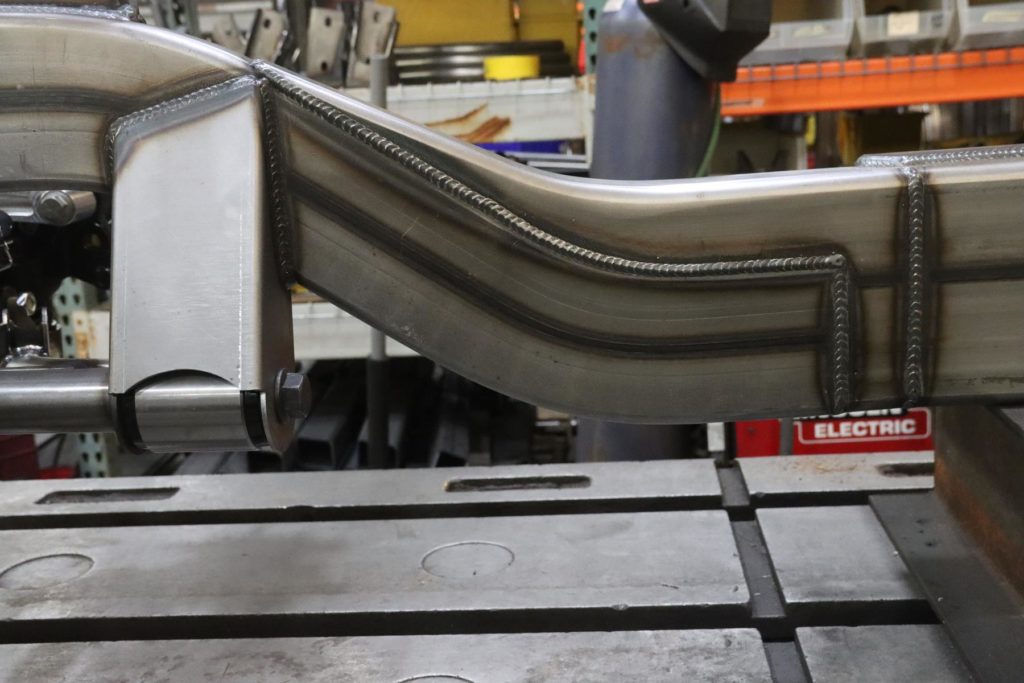 The Morrison team designed a chassis that provides 5″ – 6″ ride height with nothing protruding below. The 3″ exhaust is routed through the frame, and the engine placement is optimized so the oil pan is flush with the bottom of the frame.