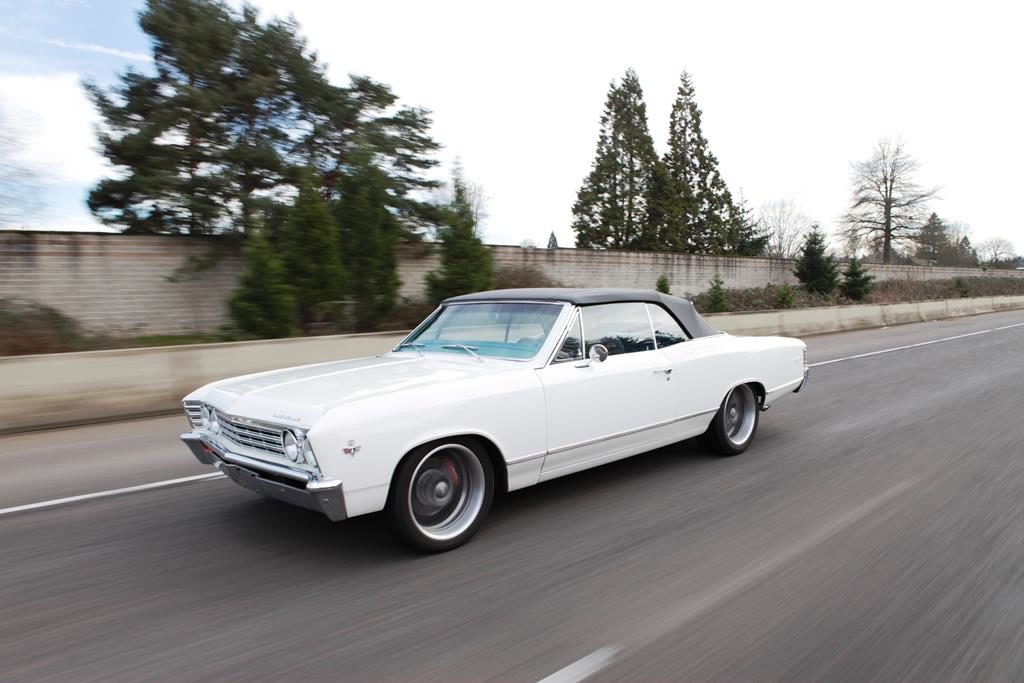 Jerry's 1967 Chevelle transformed from Street Car to ProTouring
Take a good look at this 67 Chevelle…pretty nice huh?  One would assume this beauty would be leaving a restoration shop, not arriving at one…but this is exactly how the 67 appeared when it arrived at MetalWorks Classics in Eugene, Oregon for a radical transformation.  You may be a bit confused, as was I when the sharp looking Chevelle arrived, but after a conversion with owner Jerry and the crew at Metalworks I got a good understanding of what lay ahead for the convertible, and why.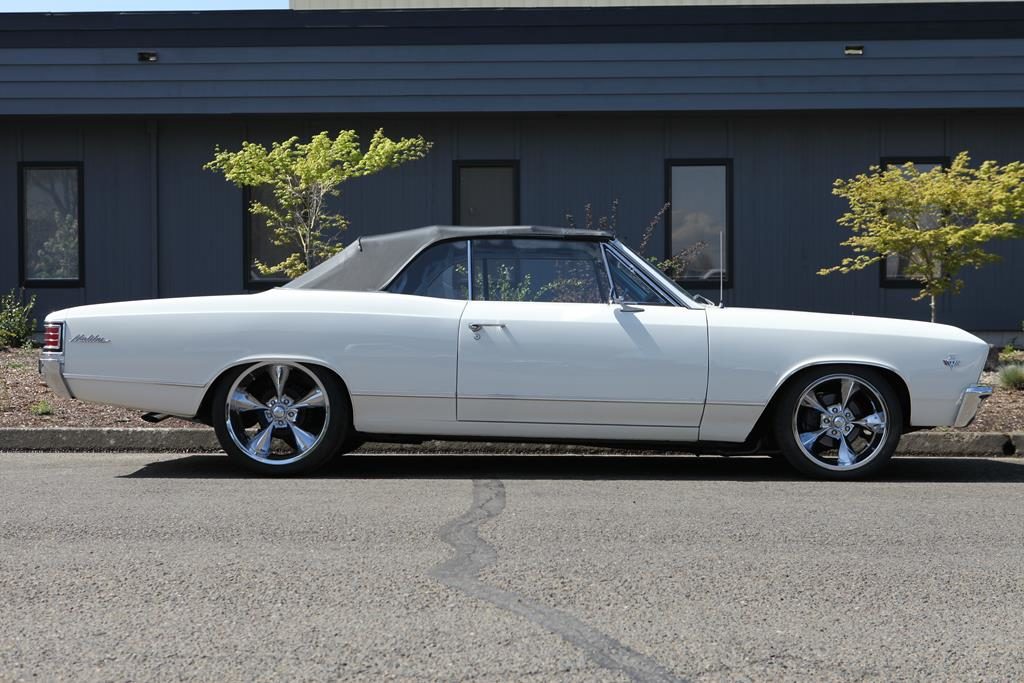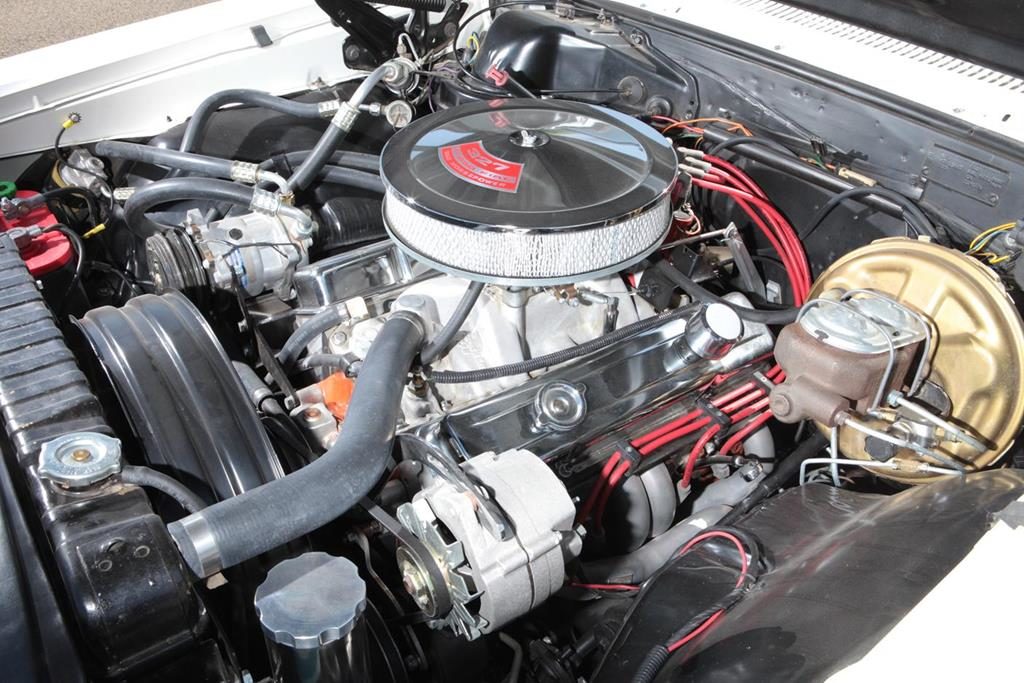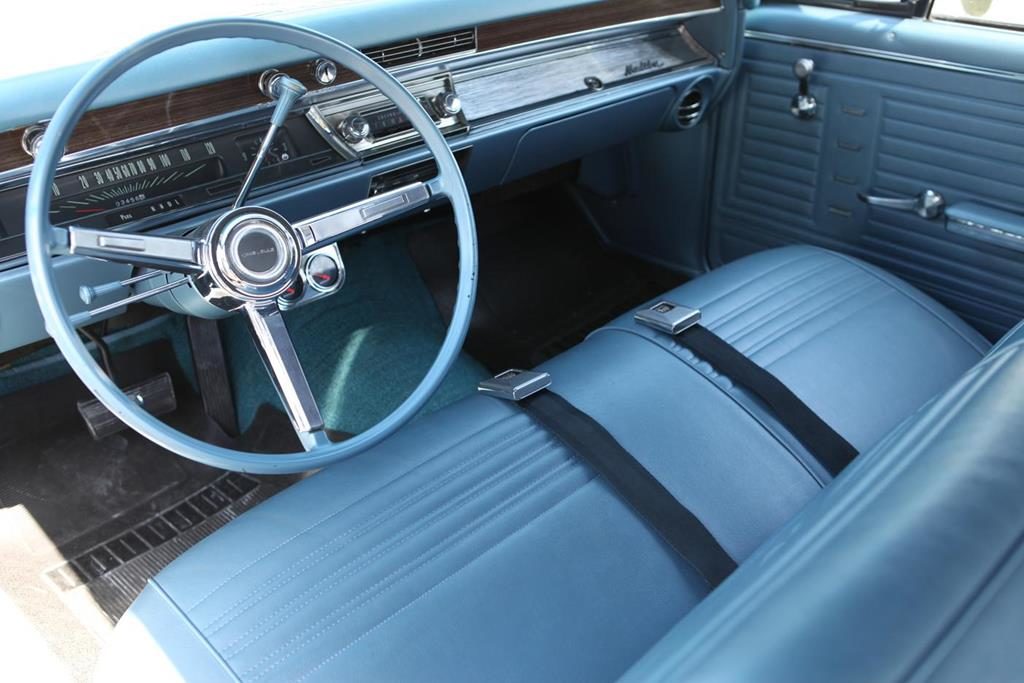 My first question was "what" would be getting changed on the Chevelle as it was obviously not in dire need of anything cosmetically, and its small block purred like a kitten when it drove into the shop.  The answer was a laundry list of dream components including a brand new LS drive line.  Now, the next question was "why tear into an already beautiful, and nice performing car?"  For this answer we need to dig a bit into Jerry's past and thought process.
Jerry has always had a passion for classic cars, and designing…in fact in high school he completely went through a 65 mustang along with his Father, even designing and building his own custom console for it.  The thought of another classic had always been on Jerry's bucket list.  After 25 years of dreaming about it, the timing was right, so Jerry began putting out feelers for the right car.  In fact Jerry spent the next 2 years shopping for the perfect car, and actually purchased one at one point.  Jerry thought another 65 mustang would be very cool and nostalgic, and located one at a classic car dealer, but the day the mustang was set to be shipped his way a salvaged title came into the equation…so Jerry decided to pass.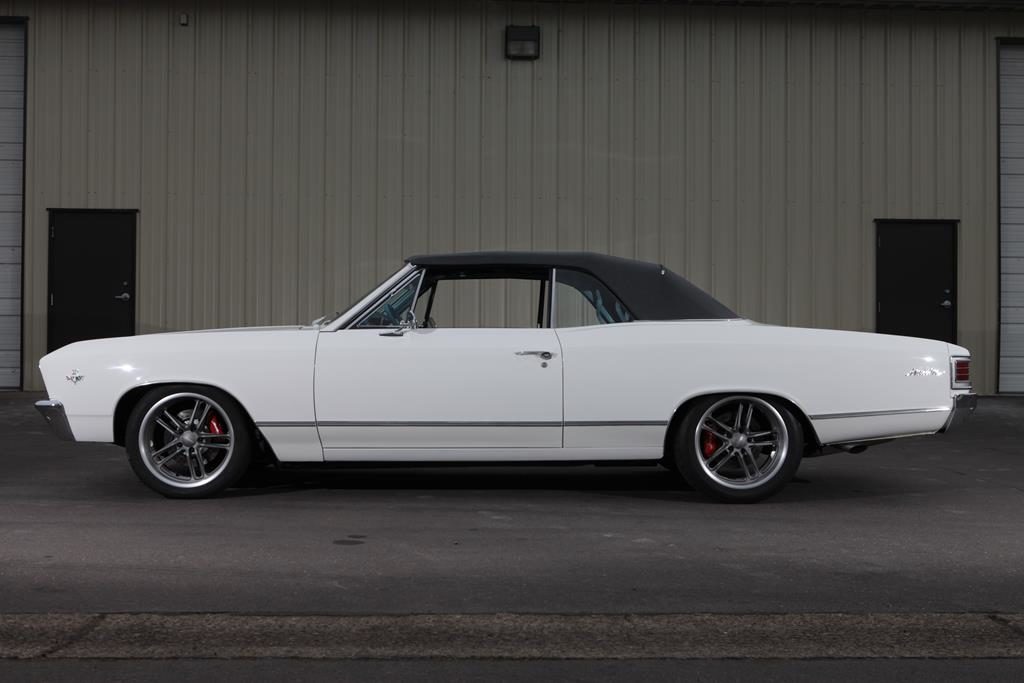 About this time Jerry had began to talk with Matt Powell at MetalWorks, and was also introduced to shop owner Jon Mannila.  After a number of discussions Jerry was sold on the idea of a chevelle due to a number of reasons, but a full frame was the biggest factor.  Jerry recalled test driving the 65 mustang, and even though it was very cool, and even smelled like his high school car the uni-body design was now less appealing, and the overall comfort and drivability of the chevelle felt like the right direction for his ultimate goal.  Another 4 months were spent with everyone keeping an eye out for the right car until the beauty you see before you came into Jerry's life.
Once the chevelle was in Jerry's garage Matt encouraged him to get out and drive it to find out what he really liked about it, and what he felt could be improved, or altered.  Jerry spent the next 6 months enjoying the convertible, and received tons of compliments on it everywhere he went.  Jerry contemplated how he could keep that feeling, but make the chevelle even better regarding everything from not needing to run premium gas, to gauges that worked properly and accurately, to being reliable enough that his wife or kids could take it for long trips without a second thought of its dependability.  In the end Jerry brought spreadsheets of information to MetalWorks and collaborated with Matt and Jon to arrive at a plan that would bring the chevelle to the next level.   Jerry has always loved the design aspect of things, and enjoyed the fact he was able to work side by side with the crew at MetalWorks to arrive at a plan of action, and enjoyed contributing and learning from the build as it unfolded.  Jerry stated "if MetalWorks was a drop your car off, and pick it up when it's done without any involvement…I would not have chose them for the build."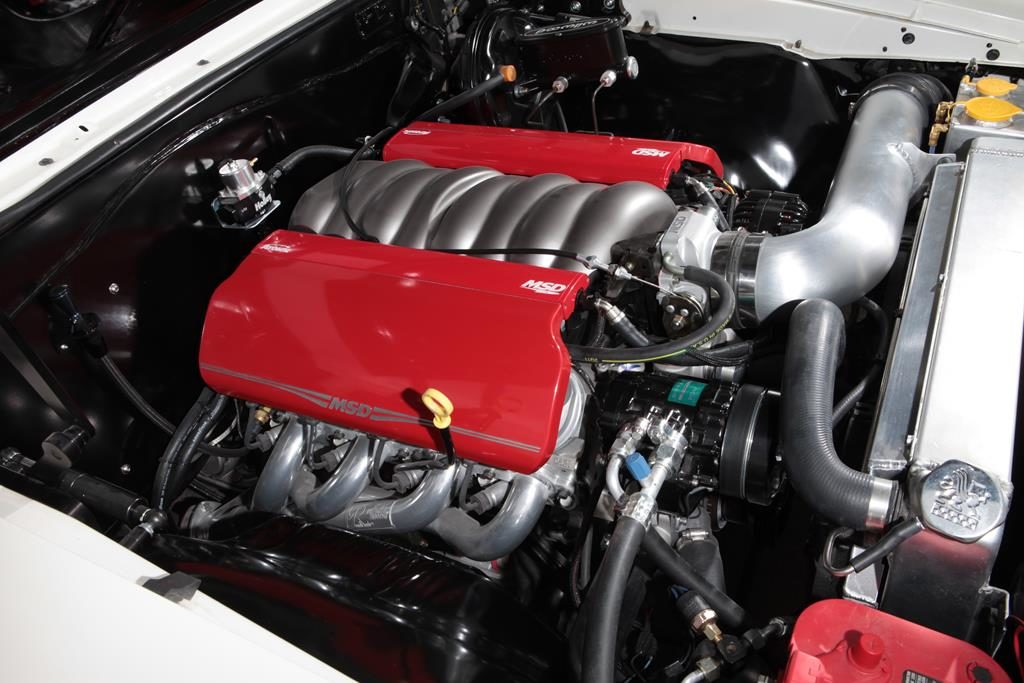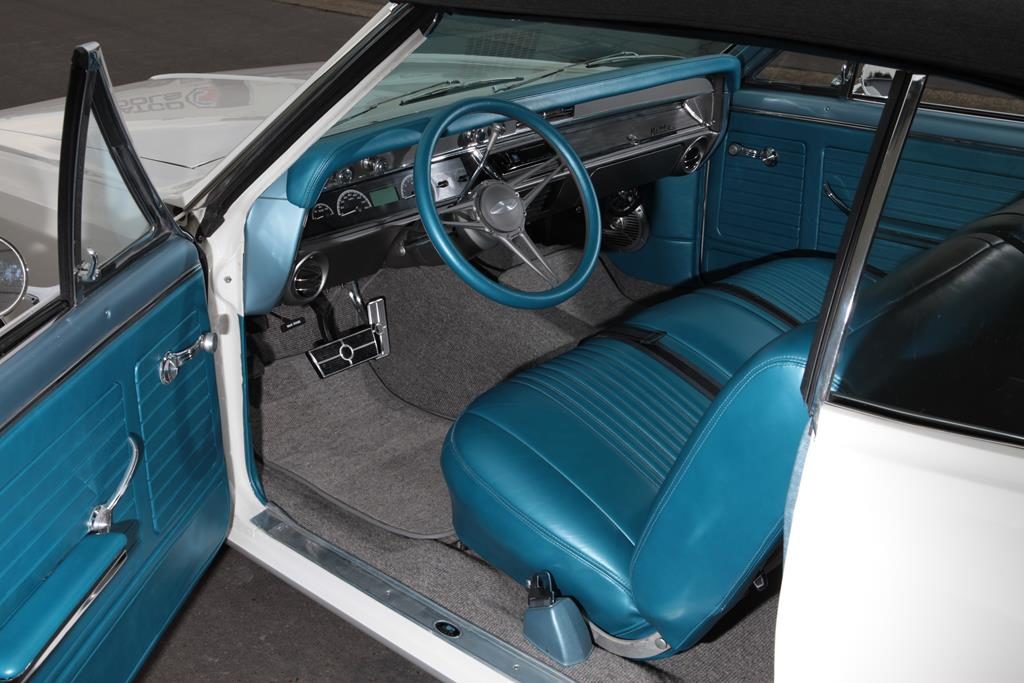 Once at MetalWorks the Chevelle went from a sweet street car to a cutting edge Pro-Touring dream.  The process included installing a full front and rear HEIDTs suspensions, a 430hp LS3 engine upgraded to MSD Atomic LS fuel injection backed by a 4L65E automatic transmission, Wilwood 12.19" brakes, Budnik V2 wheels, Vintage Air, and Dakota Digital gauges.  The Chevelle also received a new OEM styled interior, but stitched in leather.  The carpet and convertible top were also replaced in complimenting tones.  The dash was converted from wood grain to grey, and additional grey treatments were done to the grille and taillights surrounds instead of the factory black.
In the end Jerry's Chevelle does not look radically different, but it is in nearly every way when compared to a stock Chevelle.  The performance of the 67 however, is absolutely a RADICAL transformation and the results are a car anyone is Jerry's family can drive anywhere without concern.  The relationship between MetalWorks skilled crew and Jerry's vision of the Chevelle worked out perfectly, and produced one slick Chevy.  Keep your eyes peeled for the 67 if you find yourself cruising in the Willamette Valley…it will be the one that stands out in a subtle manner from the masses.