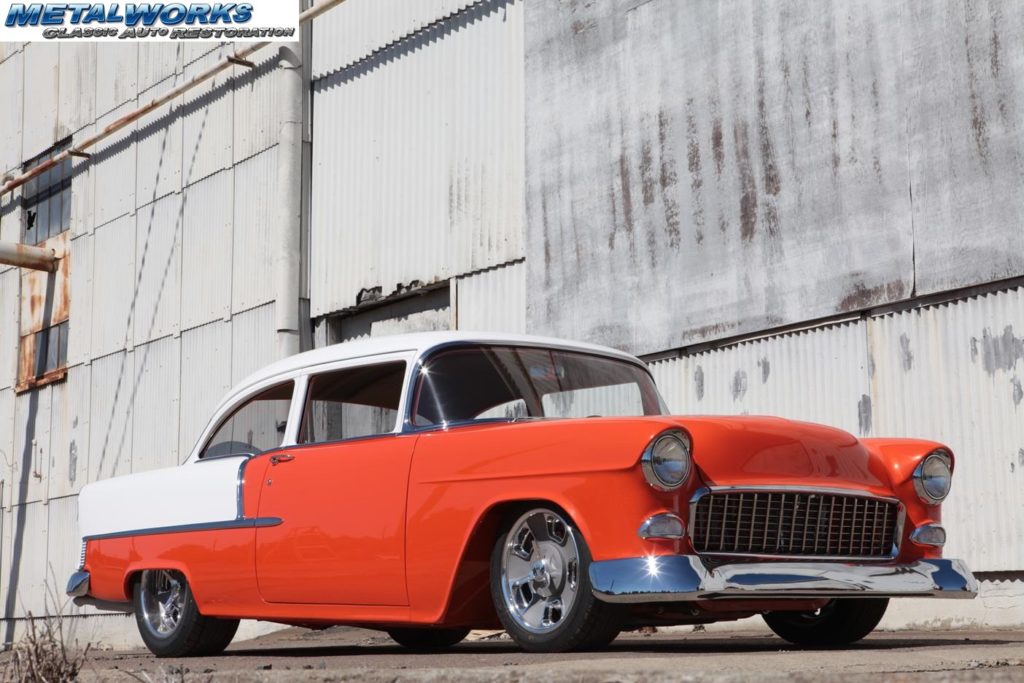 Can you make my classic car drive like my new car?
If you grew up in the classic or muscle car era, and drove 1950s through1970s cars when they were brand new they drove fantastic…you probably couldn't imagine anything handling, braking, and performing any better. Well fast forward to the modern era where cars now practically drive themselves, and have unimagined luxuries like heated and cooled seats, touch screens, backup cameras, etc…it's pretty easy to get spoiled.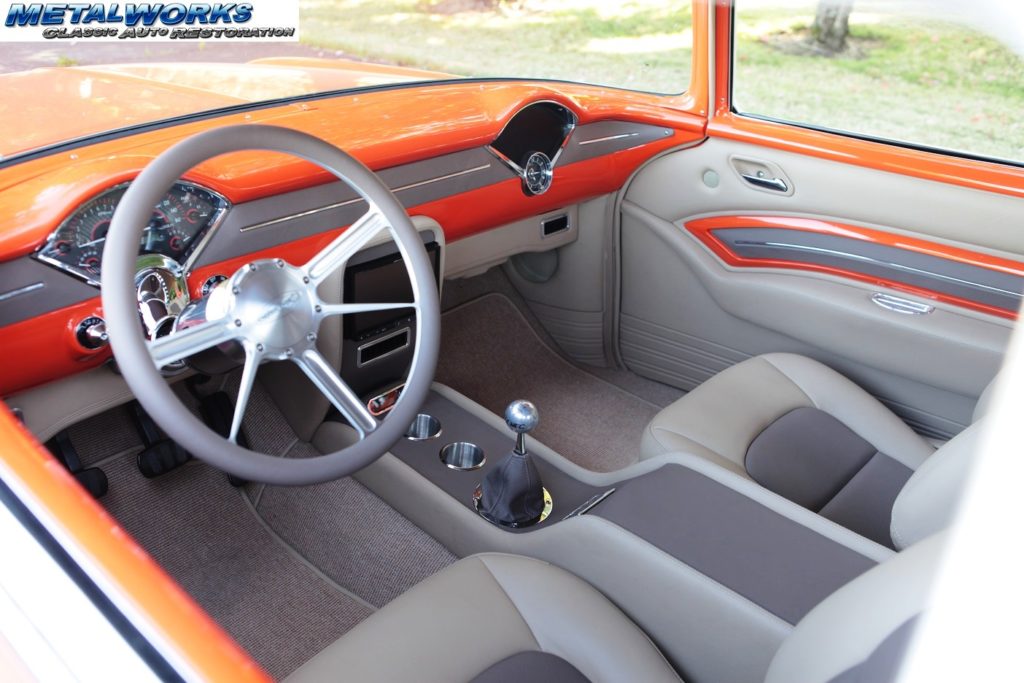 So now you decide you'd love to have your old high school car back, how cool would that be? You reminisce about how much fun it was to drive, the power, the handling!!! So you seek out and purchase the same model you had back in the day…say a 55 Chevy, and it's gorgeous. Hot red paint, dripping in chrome, and running a small block…ohhh yeah…but after a couple weeks of driving you realize…this thing drives like a tank!!!
We get this reaction all the time with customers at MetalWorks, they want to relive their youth with the same style car they drove in high school, but they are so accustomed to their modern car, that a "now" classic car feels like it drives horrible. Terrible body roll, horrific braking ability, even that throaty V8 under the hood feels kinda weak compared to their new 4 cylinder daily driver. So the question arises…can you make my classic car drive like my new car?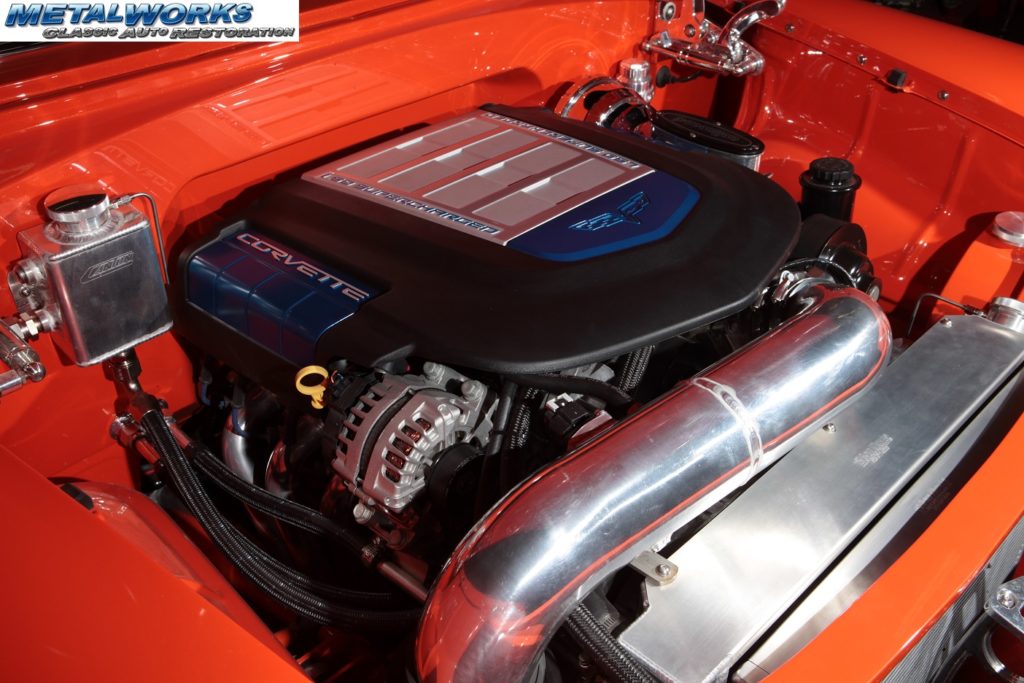 The simple answer is yes. With the right combination of upgrades your classic can be pulled into the modern era of performance and luxury, but without losing its classic good looks. Full chassis swaps can provide unreal ride and handling performance, disc brake upgrades can stop you on a dime, and modern LS platform engines can deliver ground pounding performance with unbeatable reliability and shockingly good fuel economy. All this can be at your fingertips as you recline in your leather interior while the cold AC blows…"modern classics" are a whole new creature.