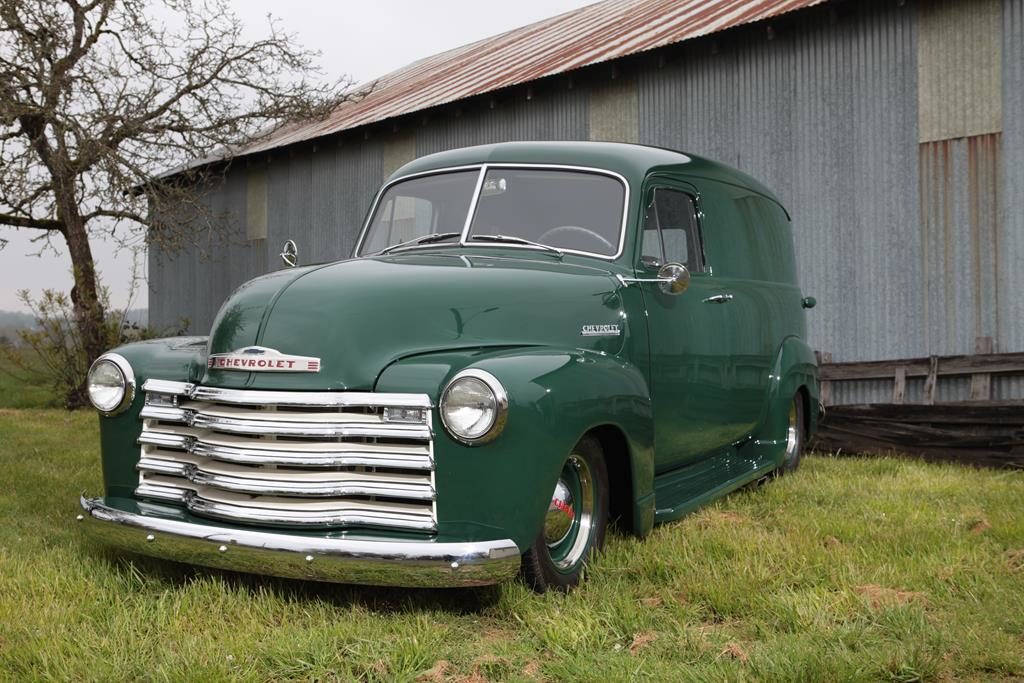 Dale's MetalWorks built 1952 Chevy Panel
The desire for many people to own a classic car is derived from memories of their youth.  Often this memory is a high school car, a first car, or a special connection to a vehicle owned by a family member.  The owner of this gorgeous 1952 panel truck is Dale, and he has many wonderful memories of riding in his father's 1952 GMC pickup truck with a factory canvas canopy.  In addition to the memories of his father's 52 Dale recalls his fondest memory of a wild ride in his cousins father's 1950 Chevy pickup down a rough & muddy road as he and his cousin tried to hang on without seat belts!!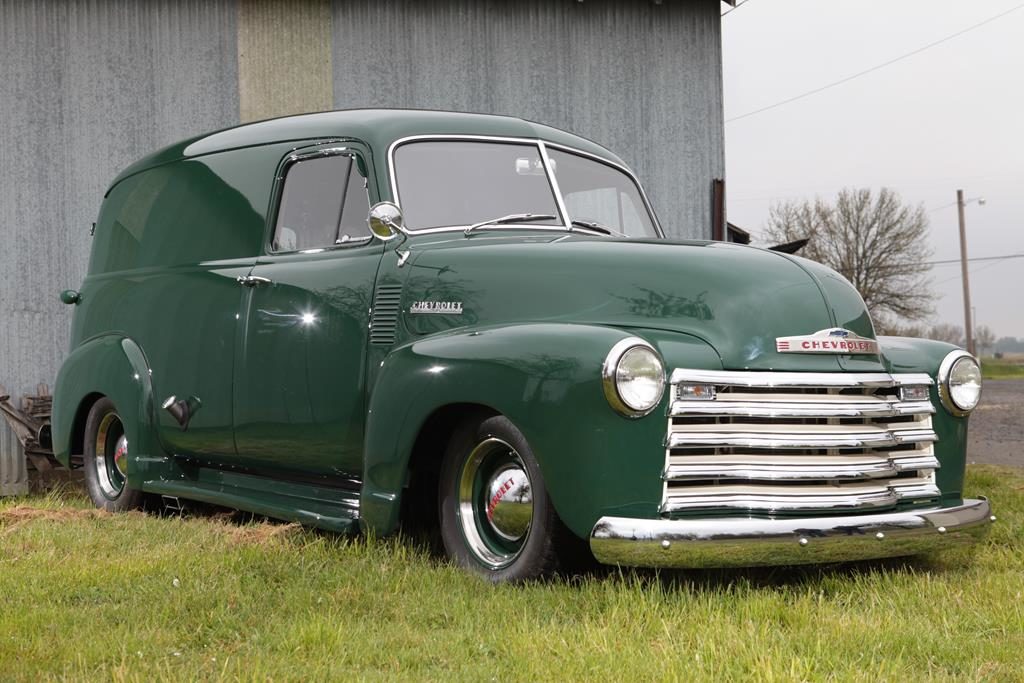 Over the years Dale has dreamed of owning a classic because of their unique design compared to the styling of trucks today.  As fate would have it Dale located his future pride and joy in Grants Pass, Oregon…though the panel was a former long term resident of sunny Arizona.  Once the panel was located Dale set out to find a restoration shop to entrust his dream car to, and settled on MetalWorks Classics out of Eugene, Oregon.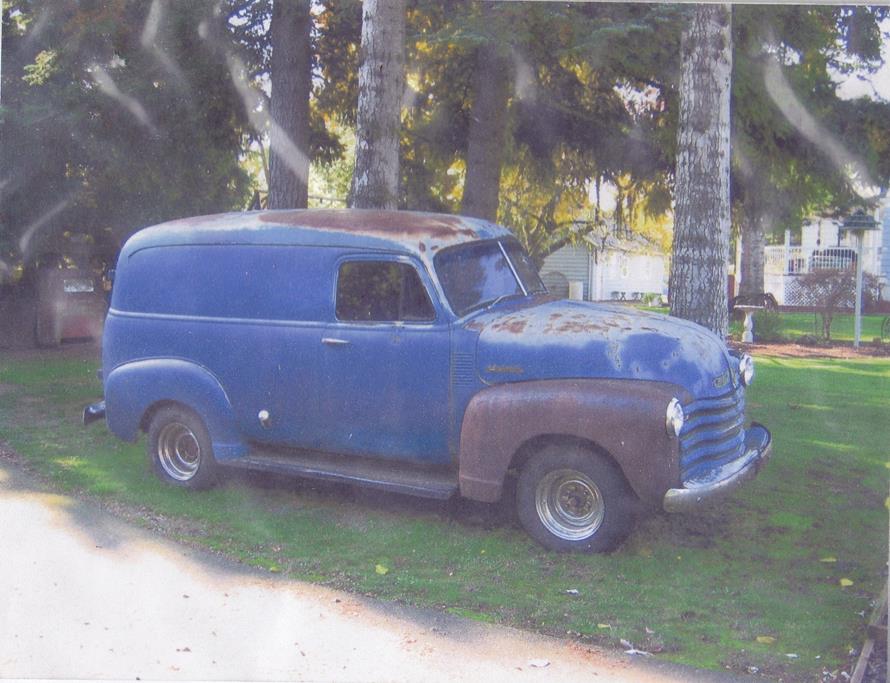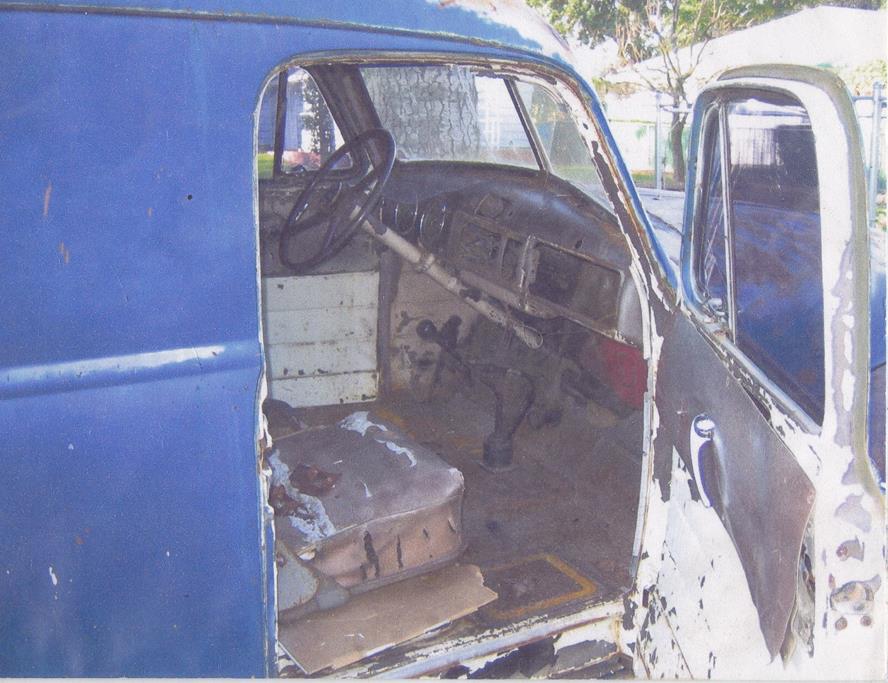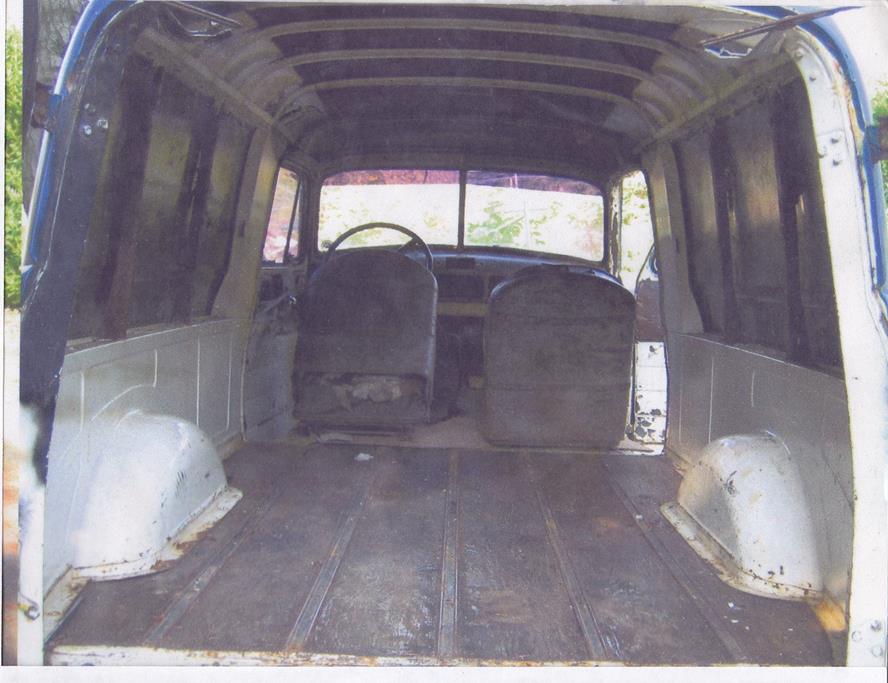 modern vehicle…and equally as reliable.  It was decided the panel would receive an LS conversion, something MetalWorks is very versed in.  The panel's LS driveline came in the form a 2000 Camaro LS1 engine and 4L60E transmission combo which the team at MetalWorks nestled into the original frame rails.  Other drivability upgrades for the panel included a Heidts front suspension, and a Ford 9" rear end tied to a 4 link out back.  The end result is a bit of a wolf in sheep's clothing as the overall stock appearing 52 will set you back hard in the factory seats when Dale mashes the throttle!!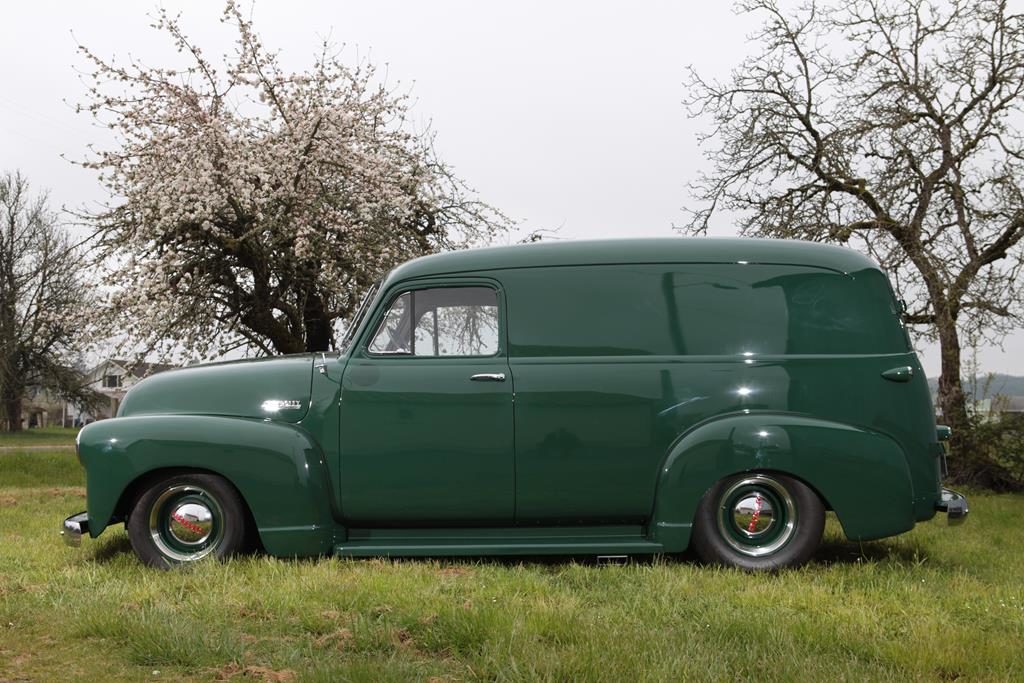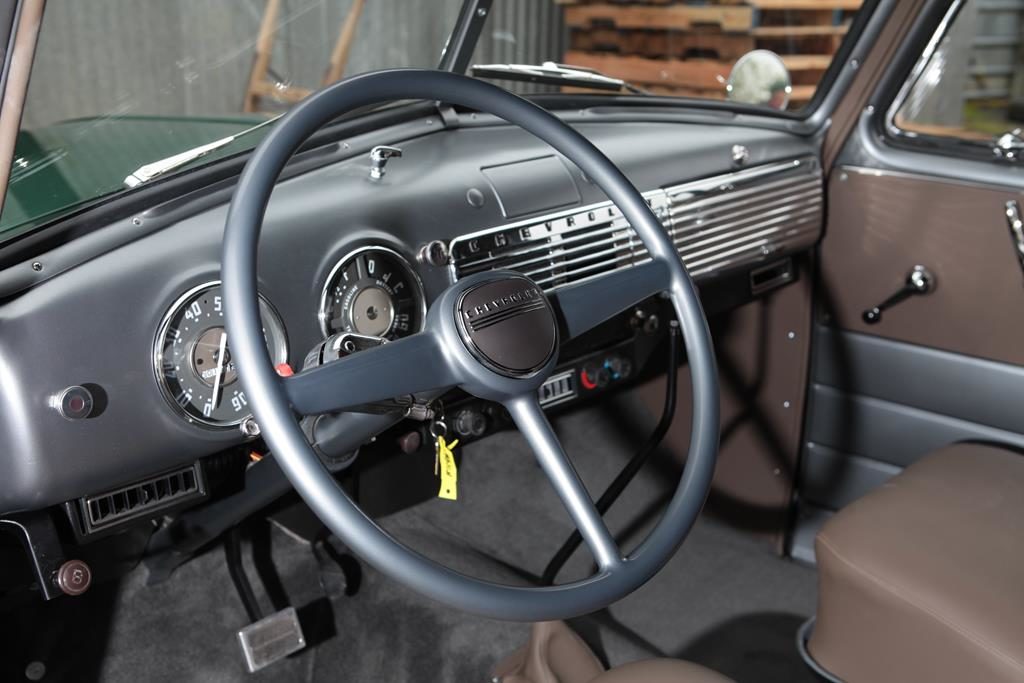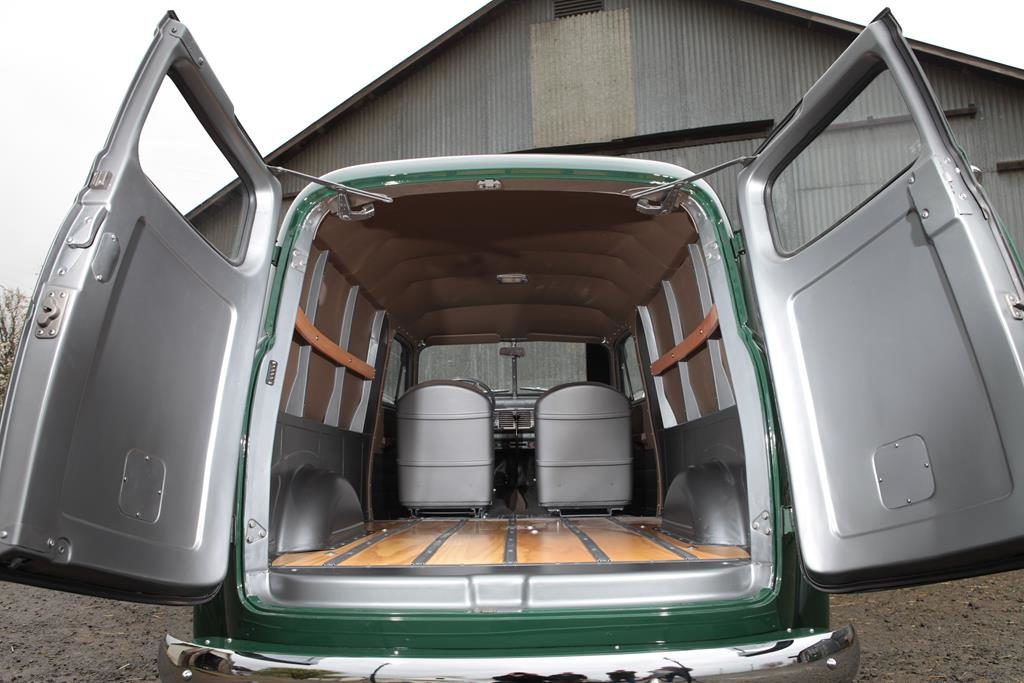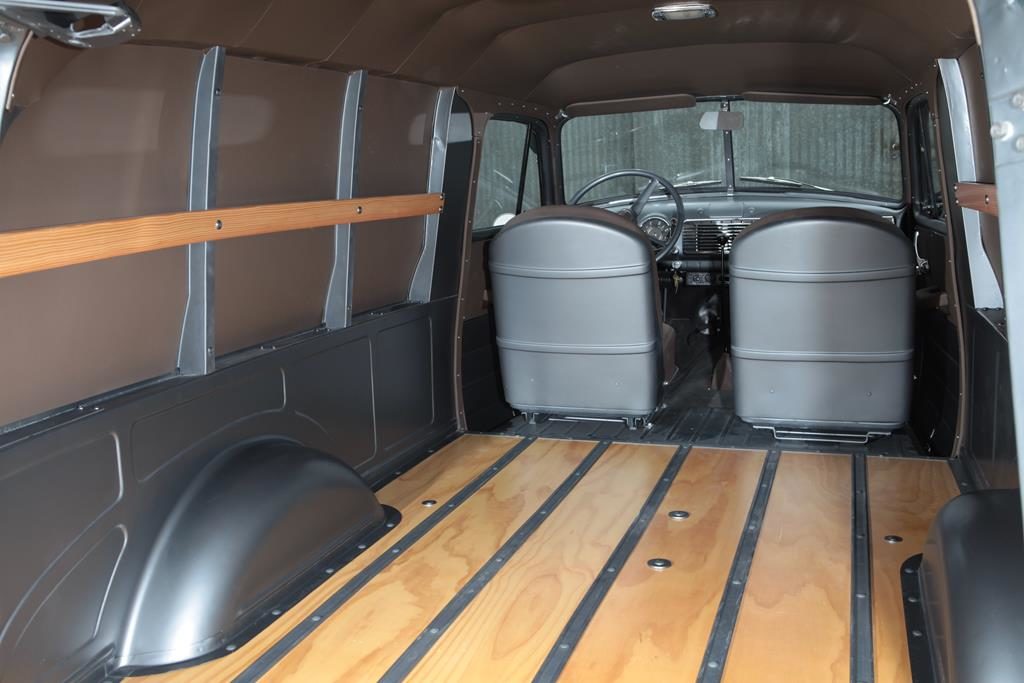 In the end Dale has a great looking and performing truck that his family can enjoy for many years to come.  Dale is also pleased that he can pass along the fond memories of his youth onto his children and grandchildren when he takes them for a cruise in his dream car…but this time with seat belts!!