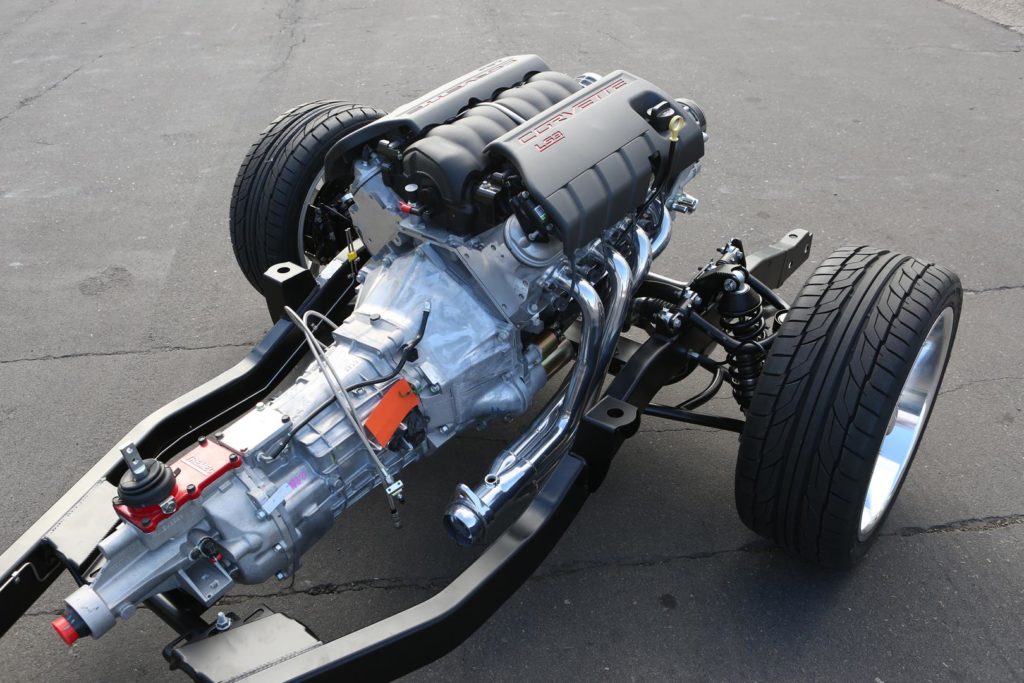 GM Performance engines…which one is right for your classic car?
If you are considering an LS engine for your classic, the decision can be complicated.  How much horsepower is the right amount? Do I want or need a big camshaft? How do I match my transmission choice to my rear axle gearing? What size tires are going to give my LS a good cruising RPM?
These are all good questions you need to consider when choosing the right LS platform for your car and the style of driving. A hot cam'd 525hp LS3 with a 6 speed manual is probably not the best choice if you have back road cruising in mind, but would this be the right combo for Autocross?
At MetalWorks we are a GM Performance dealer, so we have all the same pricing as the big box stores, but we are also a "build shop," so we install and drive LS engines on a daily basis.  We have put in the hard hours to master the learning curve on LS engines, and we will put our knowledge to work for you.