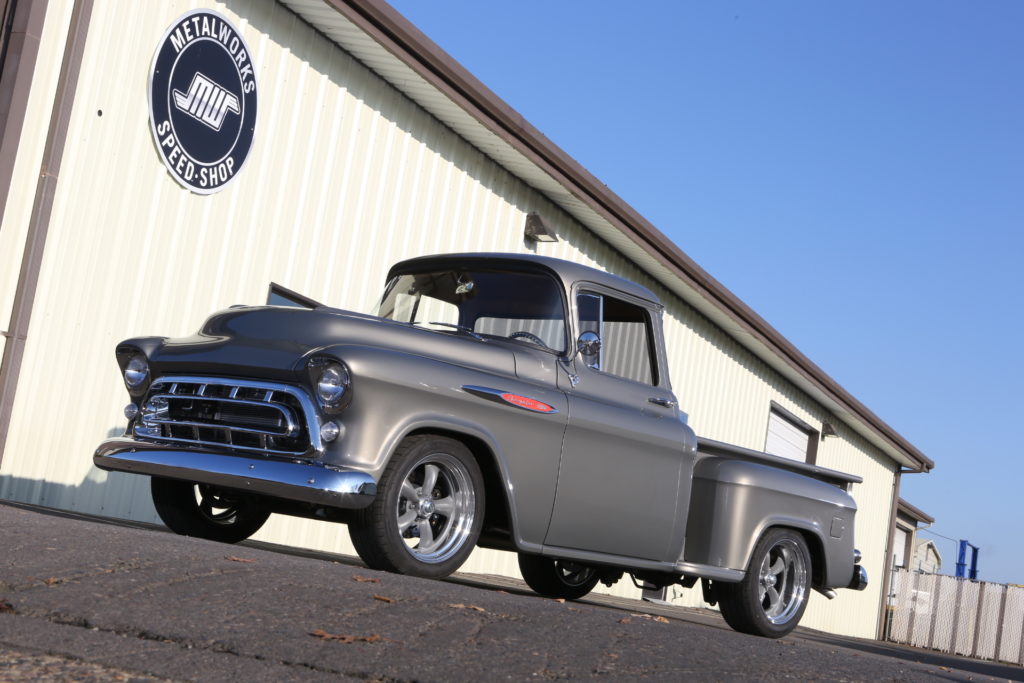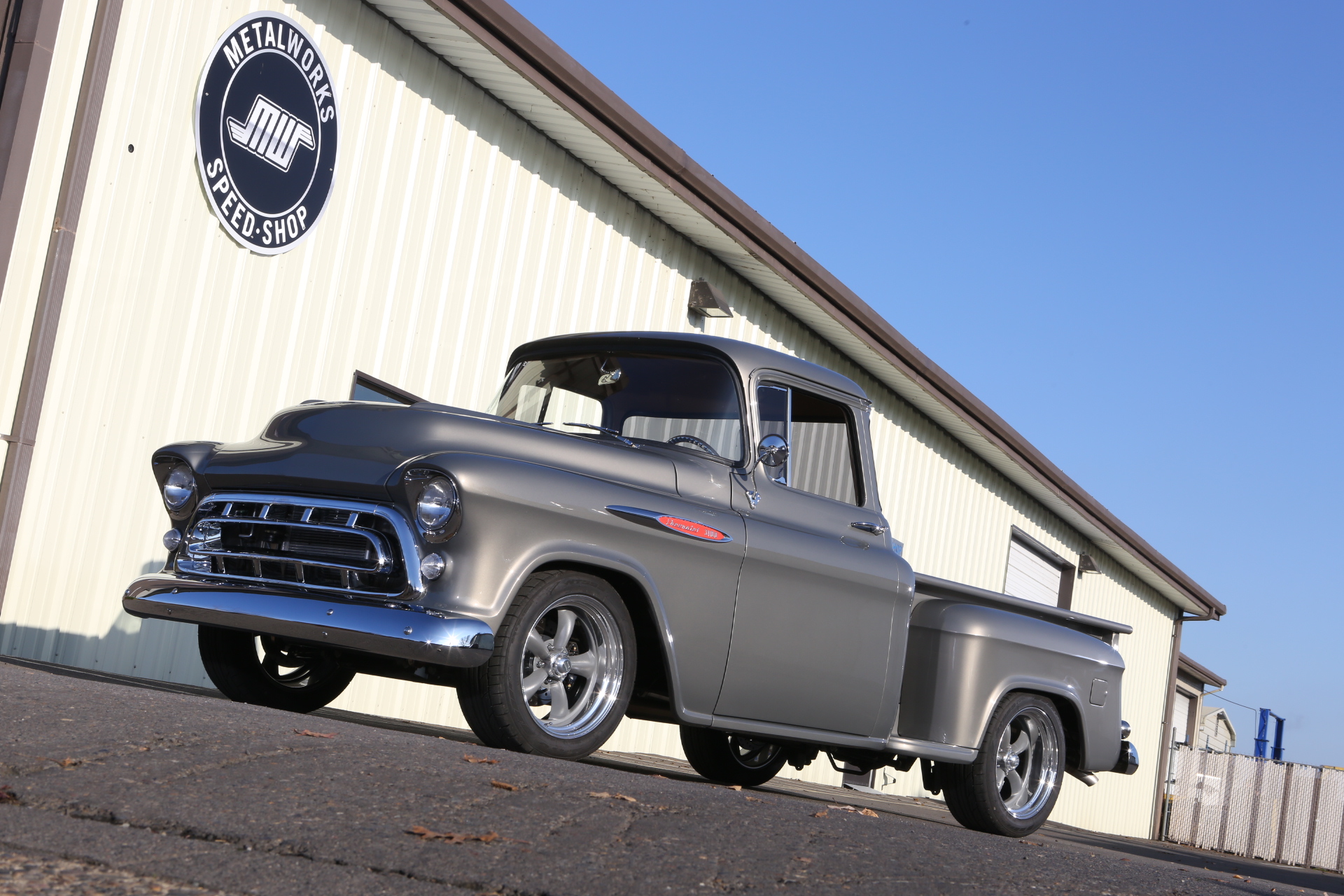 ProTourng 1957 Chevy Truck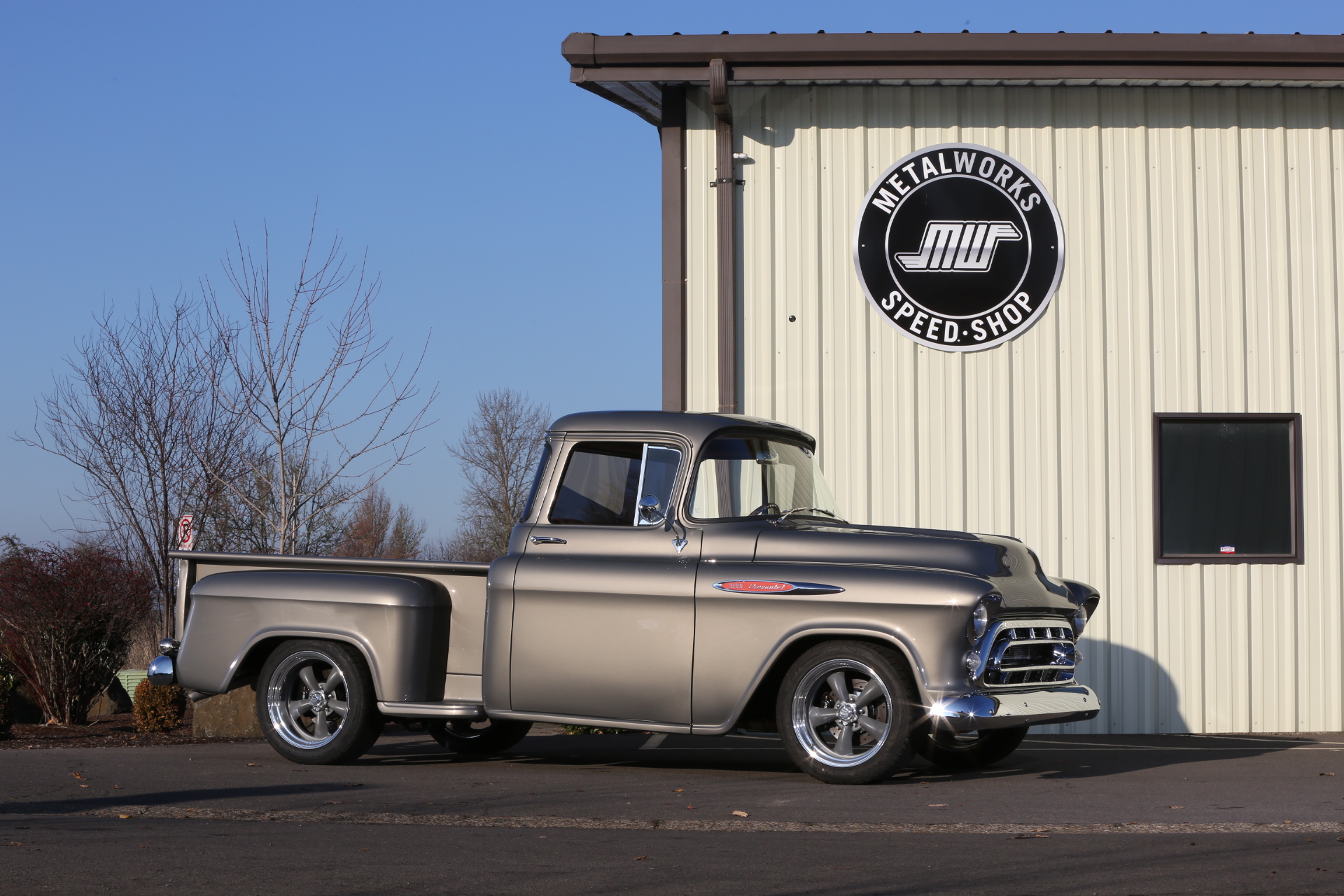 "Can you make my classic car preform like my modern car?" That is a question that is often asked by people wanting their cars to perform with better ride quality, handling, acceleration, and braking. Getting a truck to handle more like a car has been a goal of many since trucks became collectable. So now adapting the concept of ProTouring applies to trucks as well, so you are not only making your truck perform more like a car, but more like a modern car. Utilizing an aftermarket chassis is the best way to achieve this goal, and for our customer's 57 Chevy truck, we chose an Art Morrison GT Sport chassis for the job.
This was the our starting point of our 57 Chevy truck build.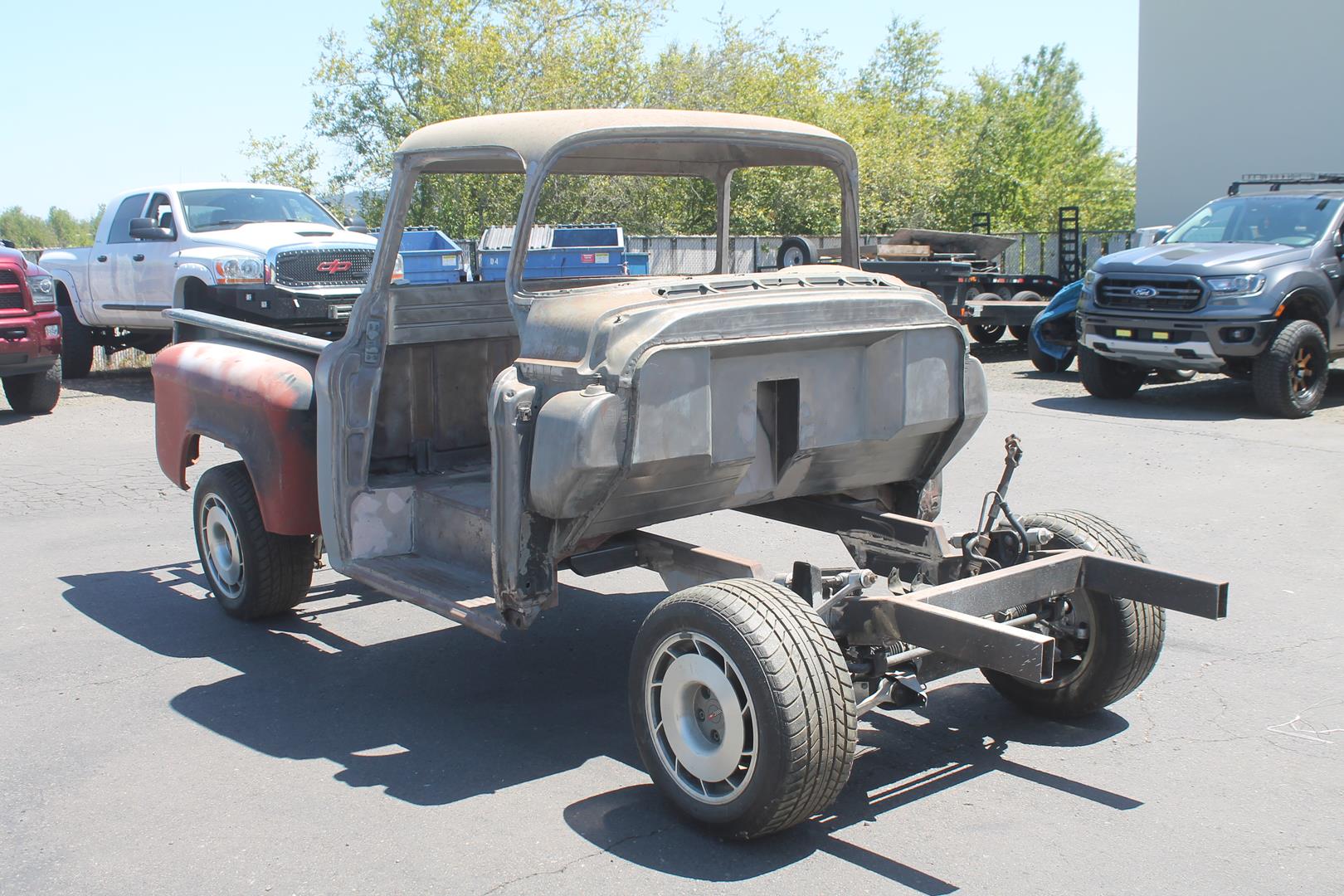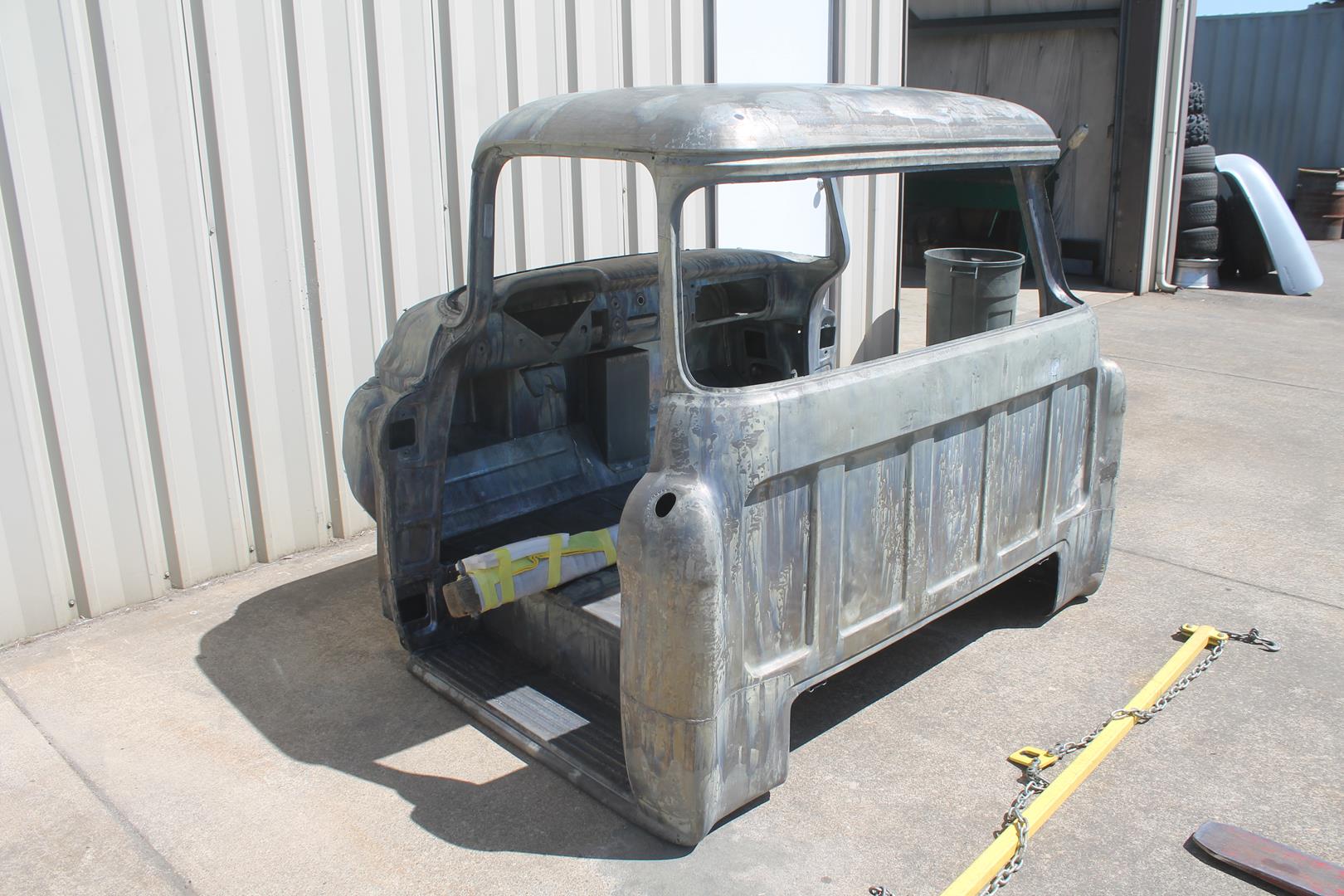 The cab was pulled off the frame and sent off to acid dip, this is what it looked like post dip. You can see the heavy firewall mods preformed previously.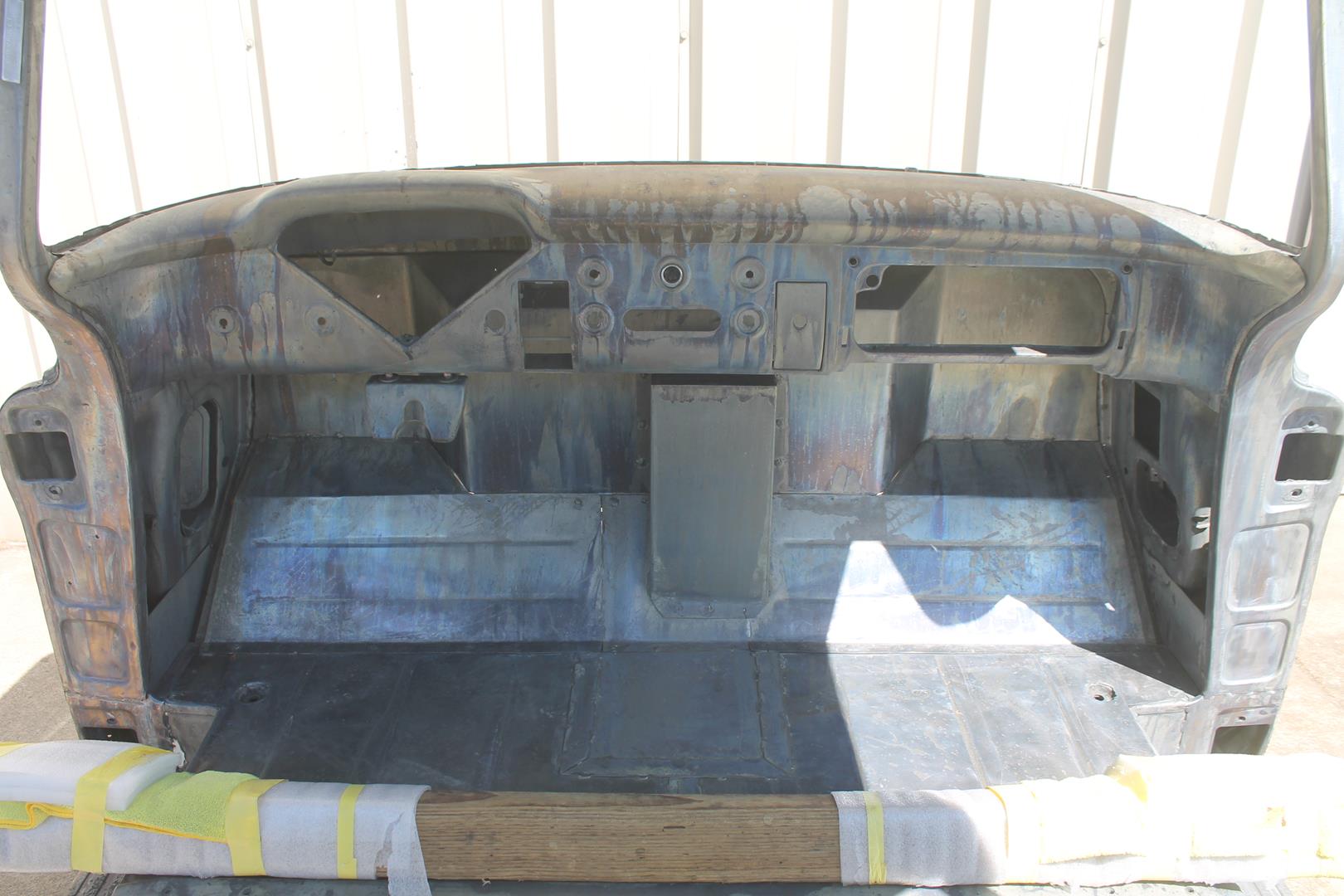 Here is a look at the Art Morrison chassis as it arrived at the shop.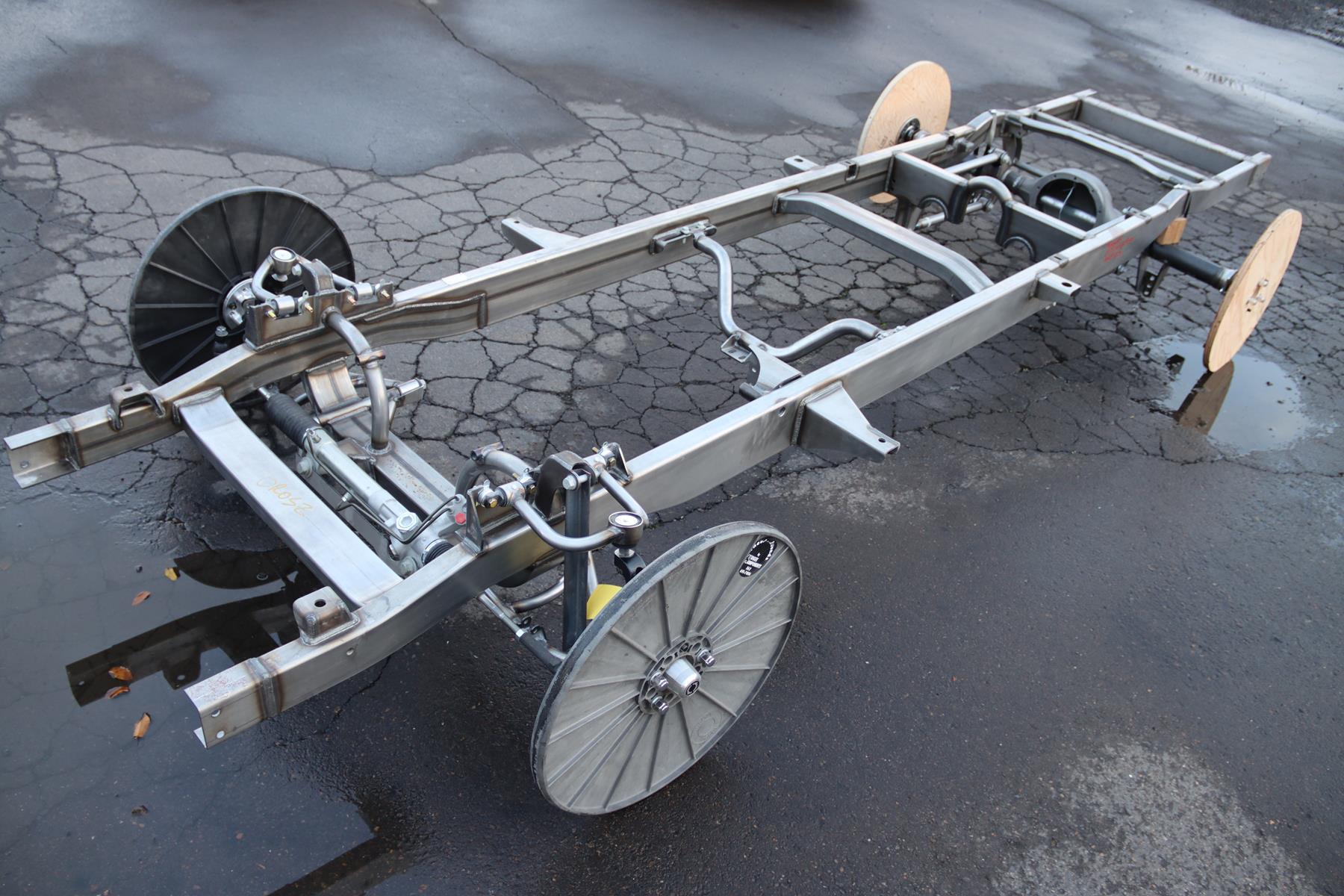 Here you see the cab and box mocked up on the Art Morrison chassis. The cab under went heavy metal fab and repair, while the bed and rear fenders are new pieces.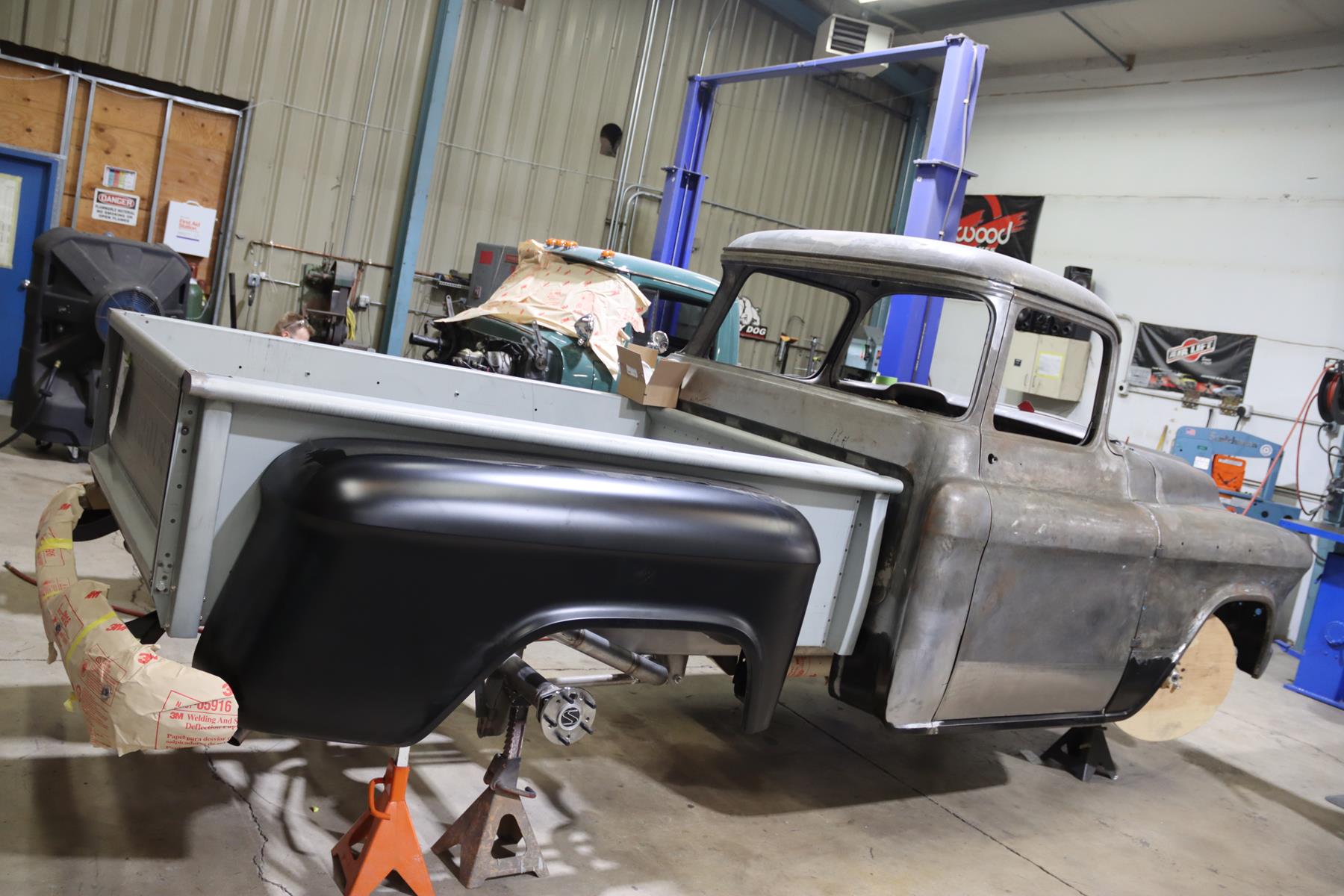 GM Performance LS3 Connect and Cruise package mocked up in the AME chassis.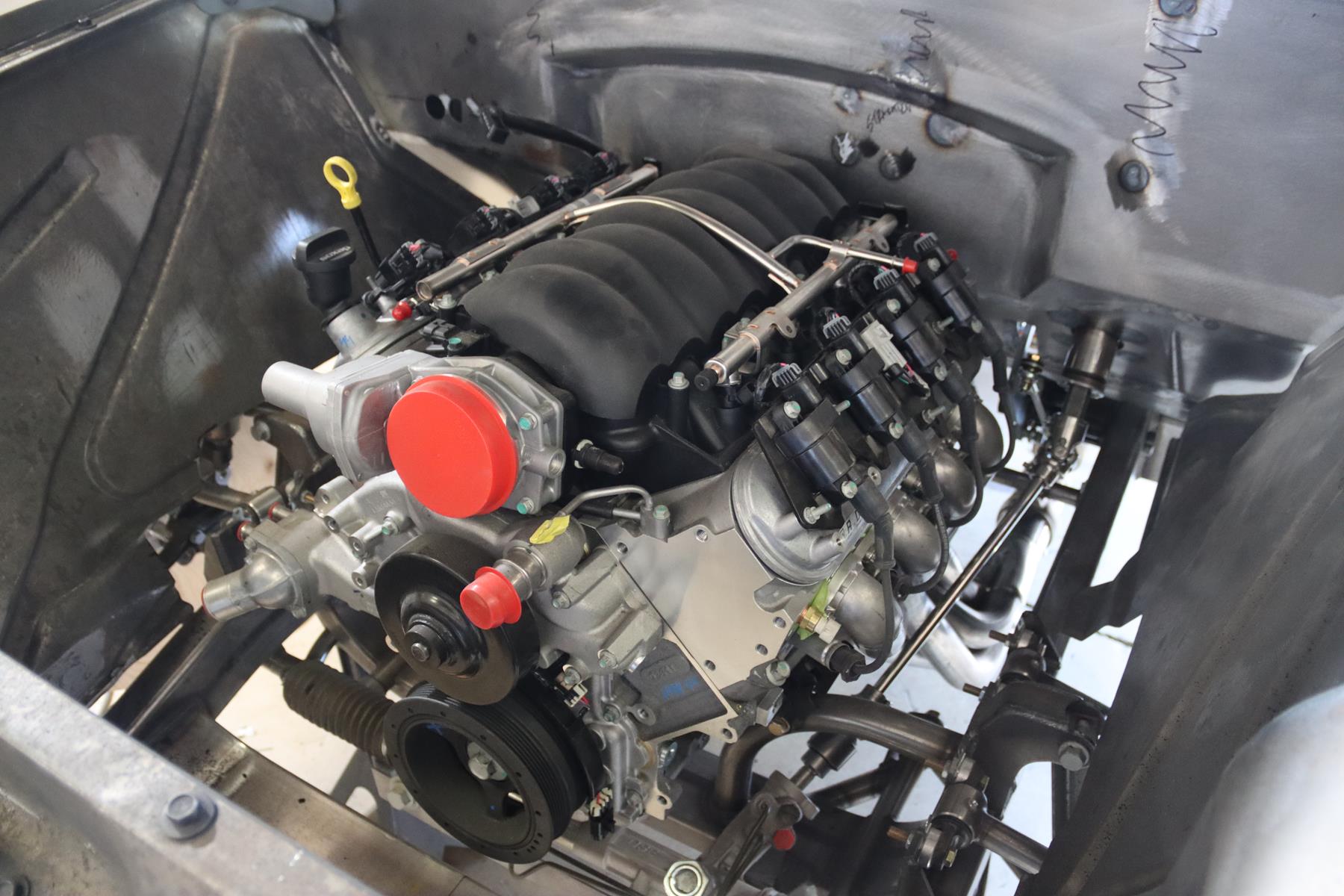 Bare metal cab prior to being shot in epoxy and beginning the body work process.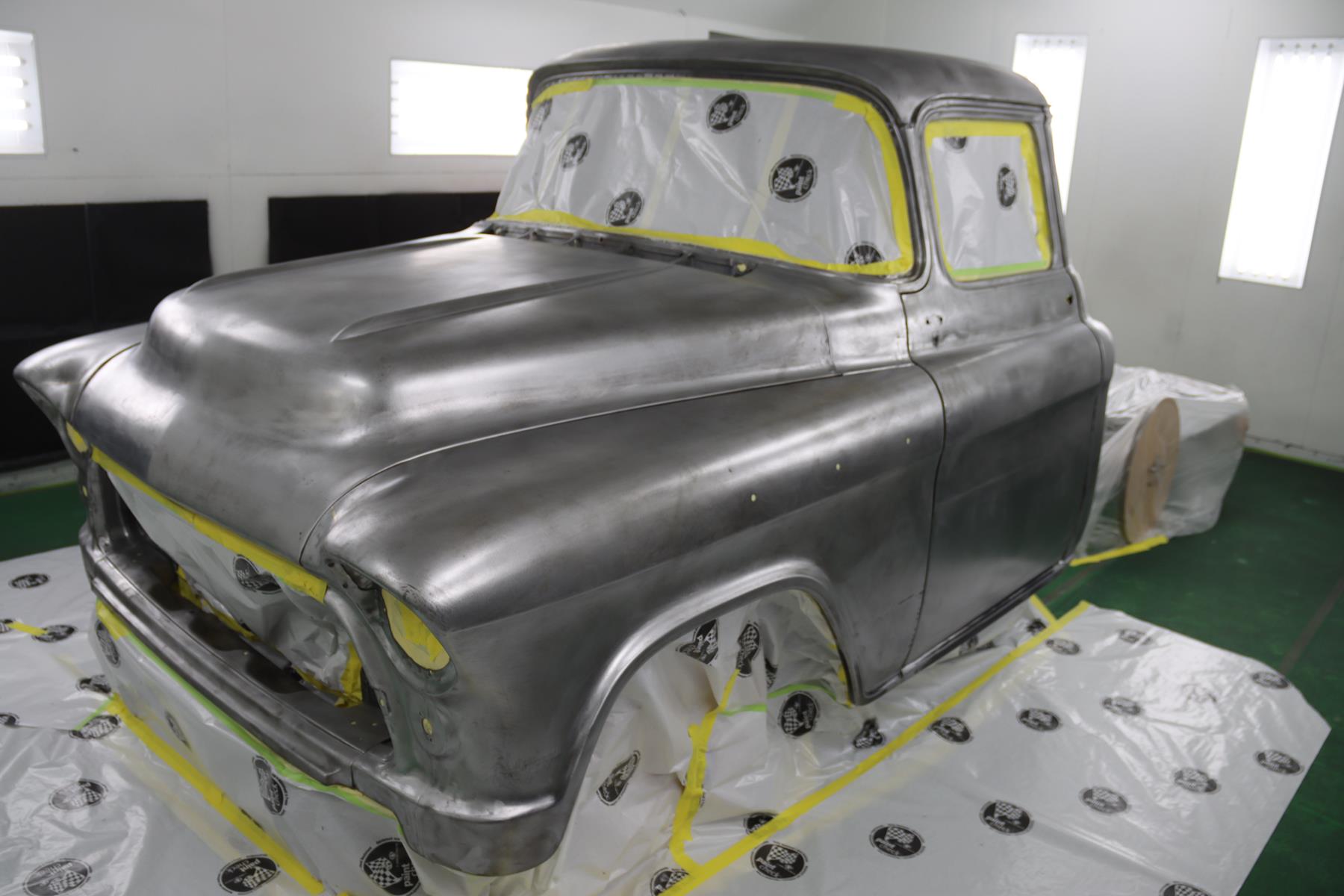 Fresh out of the booth with base and clear coats applied.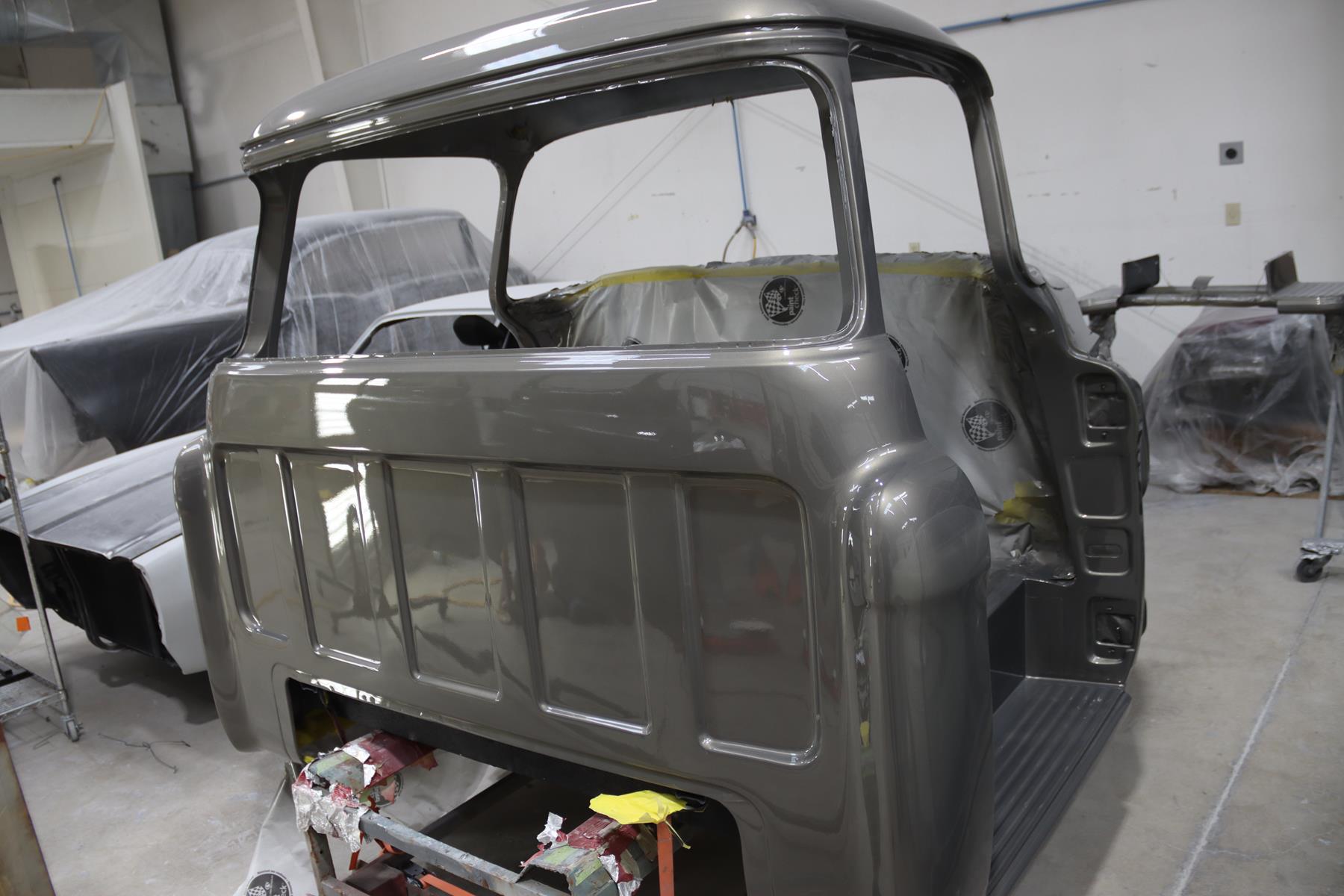 Mocked up Art Morrison chassis just prior to tear down and coating.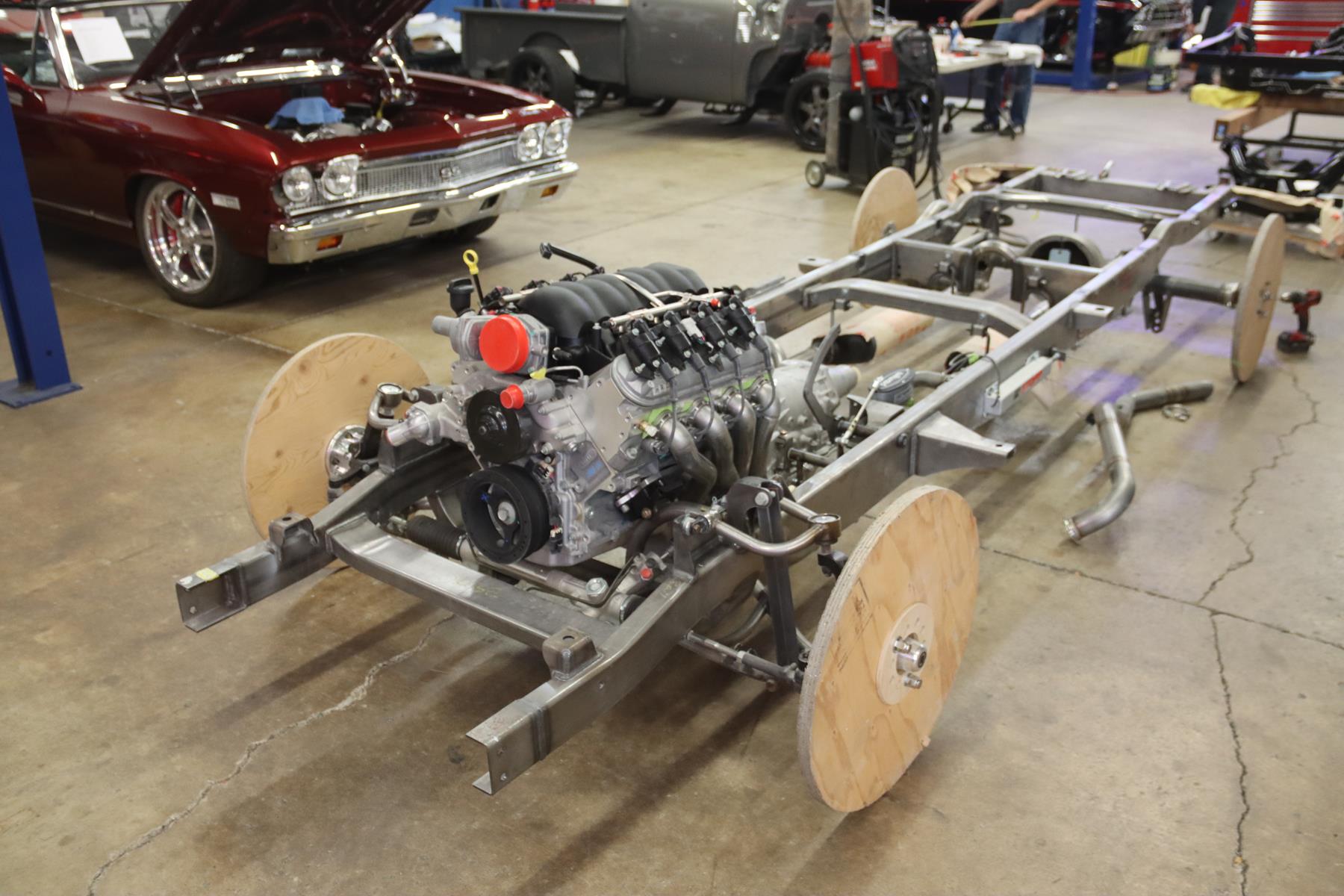 Powder coated and assembled Art Morrison chassis.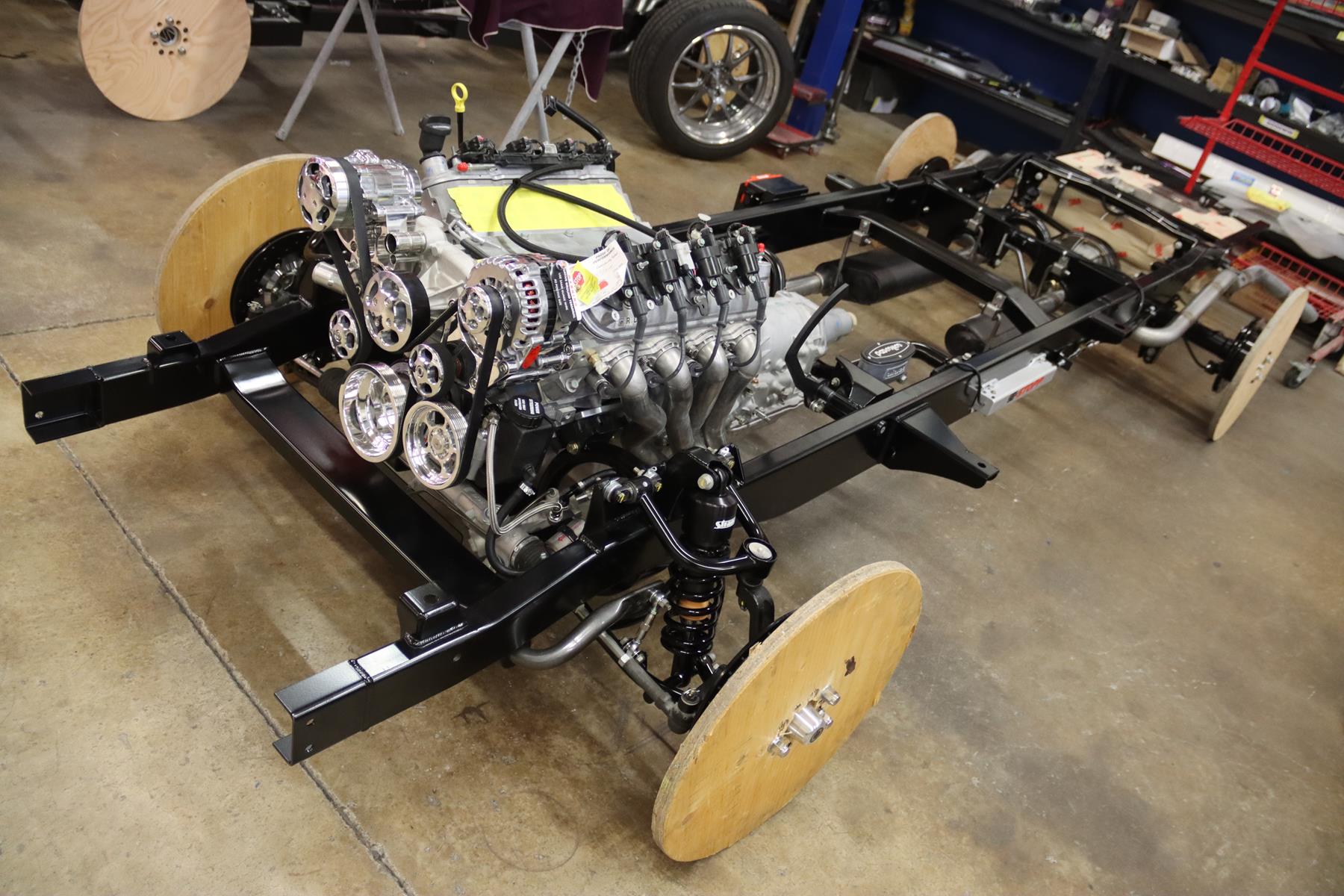 Cab and bed mounted on the AME chassis during assembly.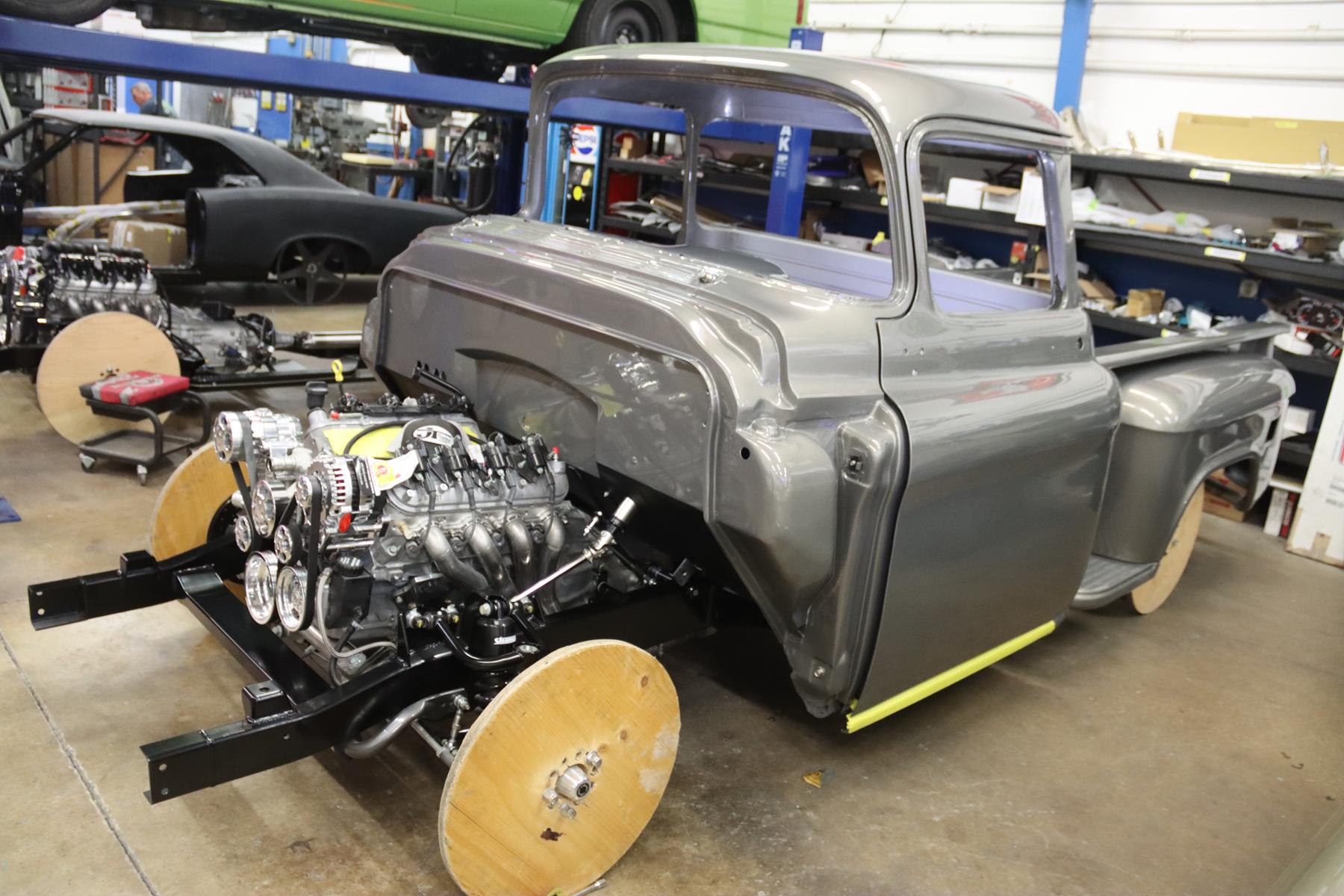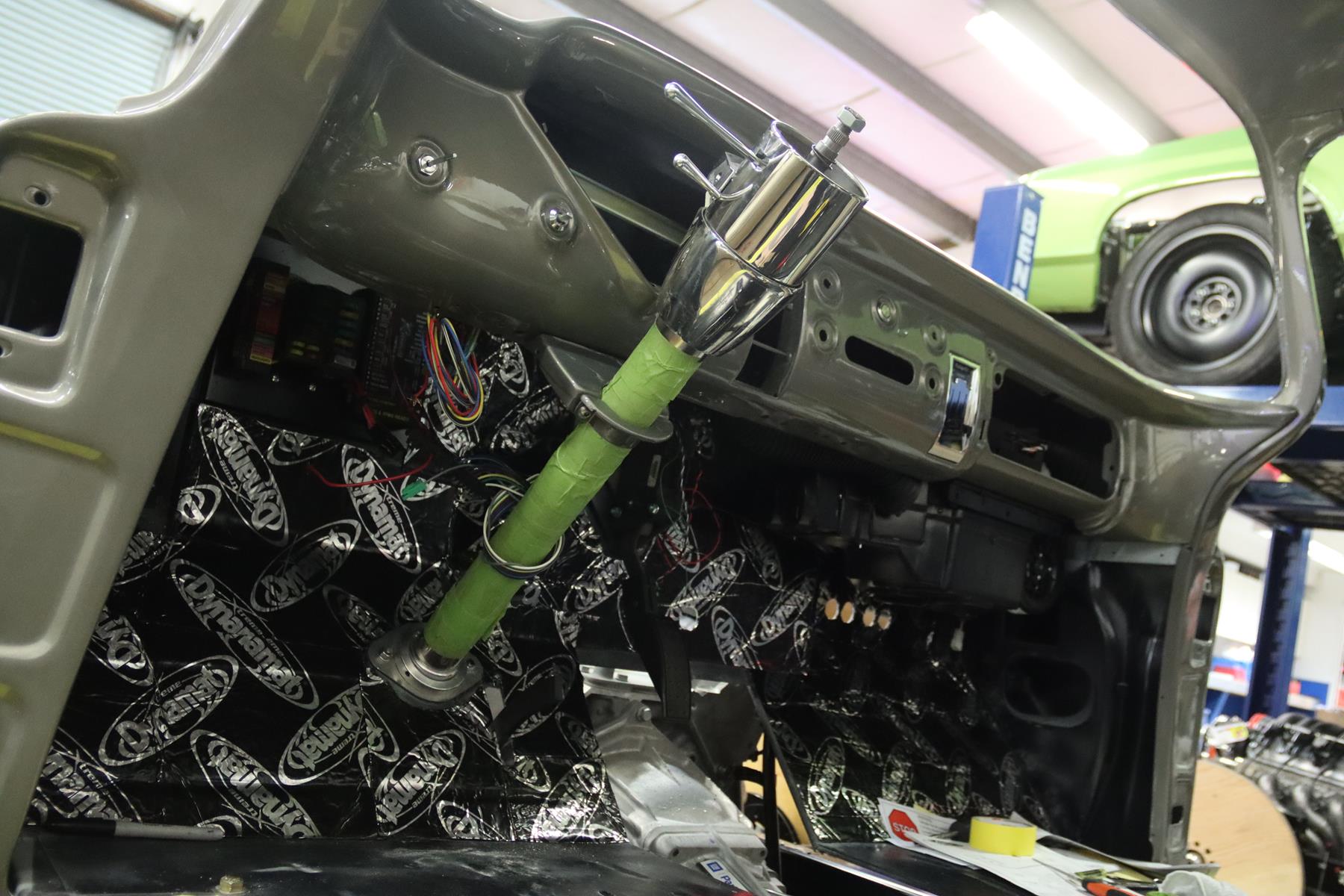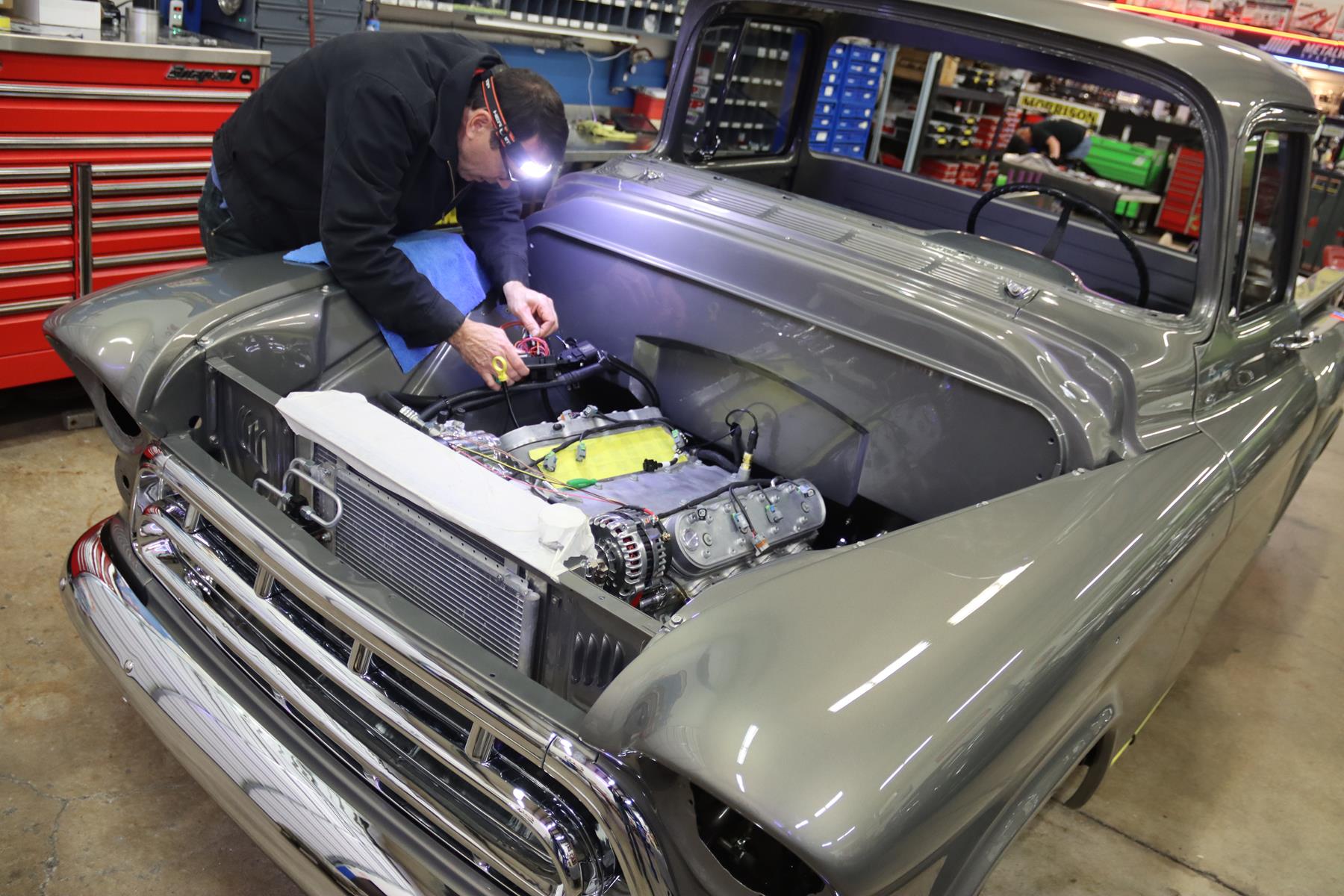 Finished build ready to deliver to our customer.