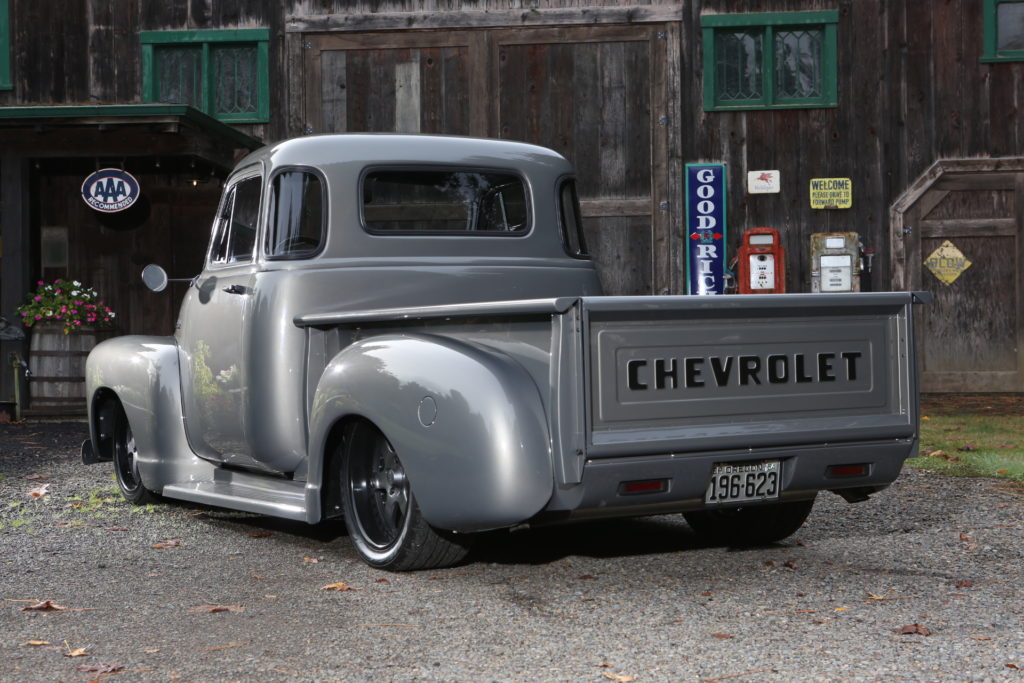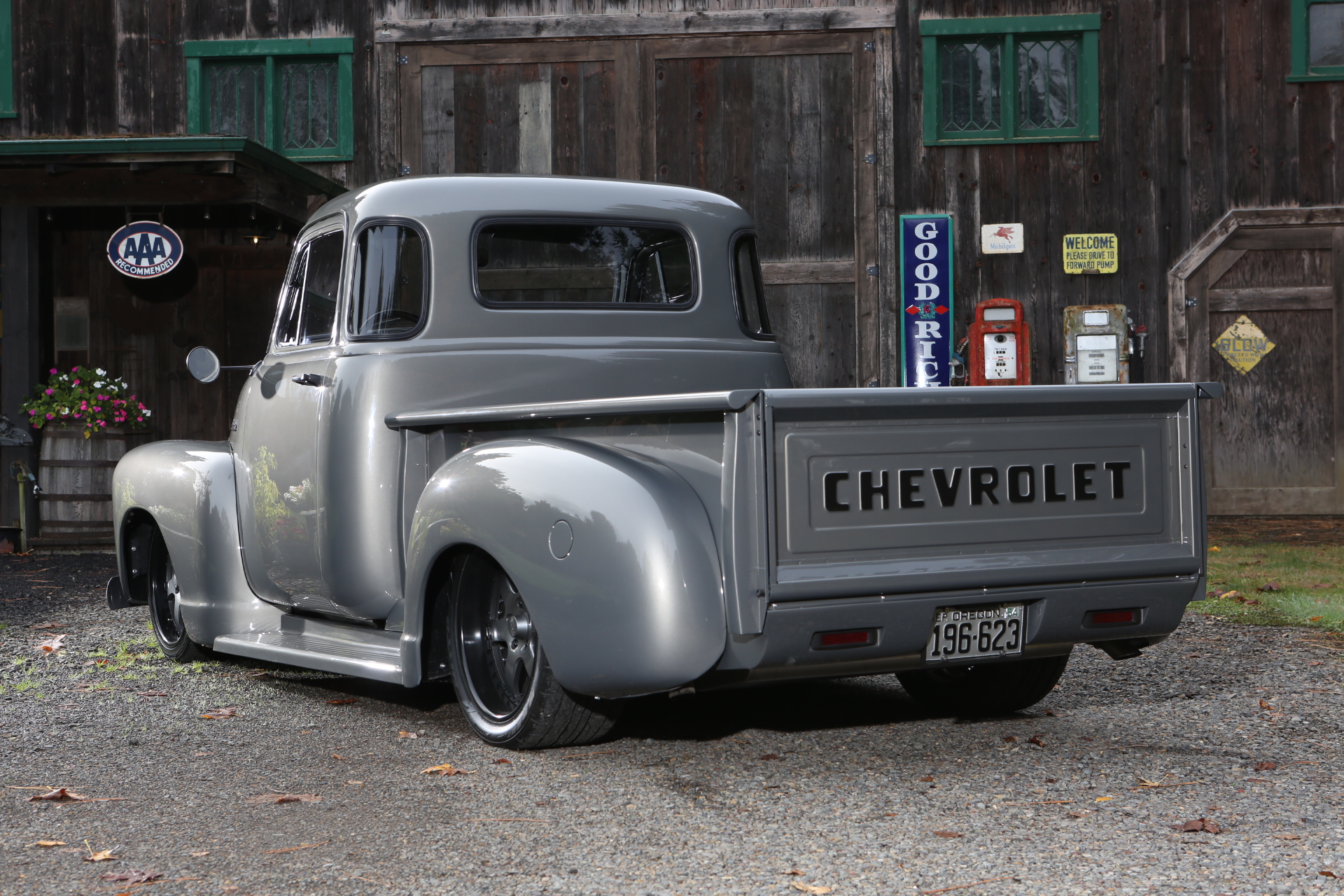 ProTouring 1954 Chevy Truck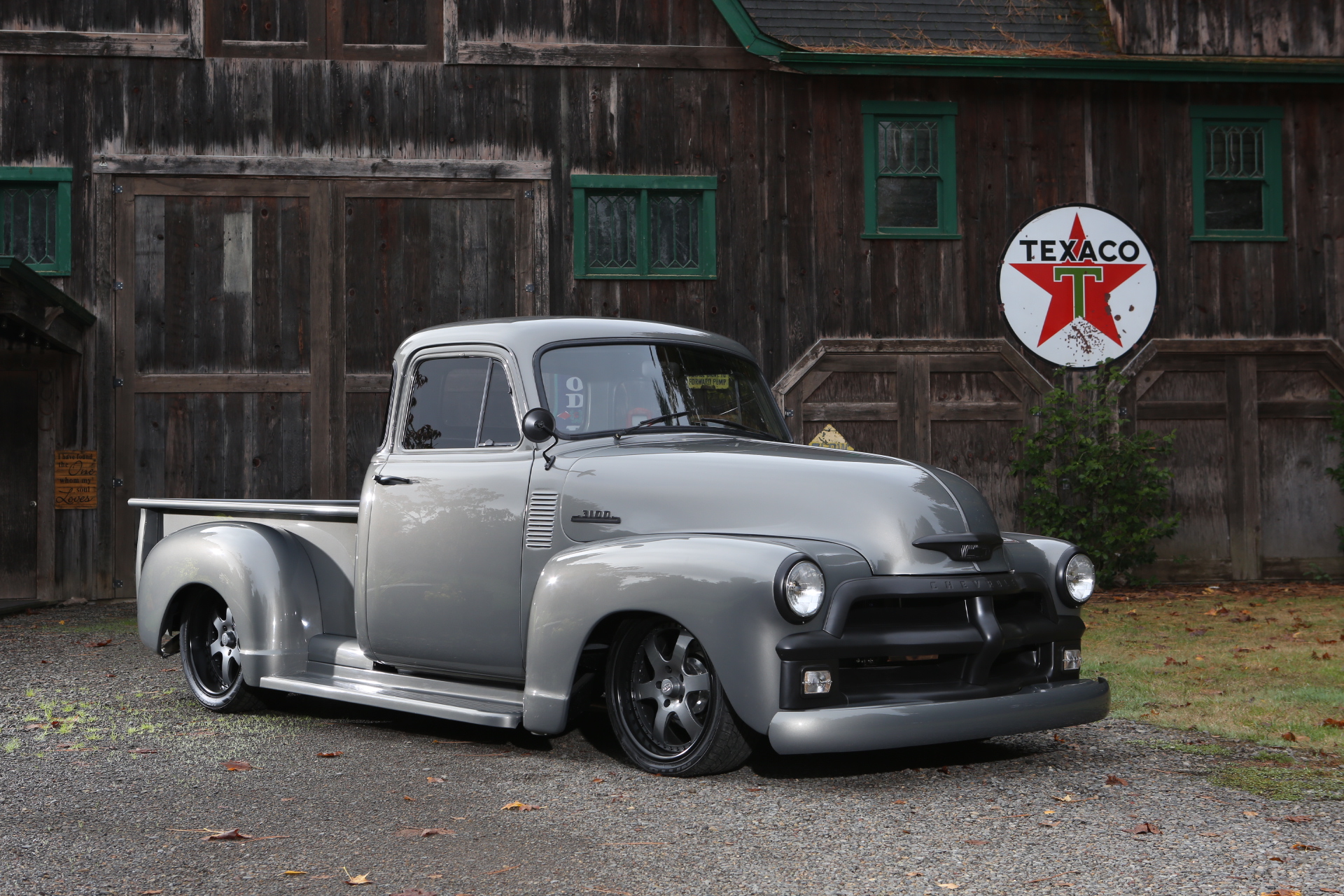 Trucks have never been more popular in the classic car world than they are presently. To stereotype, trucks builds have typically either gone up or down with their suspension to create the builder's desired look. Typically 2WD trucks have gone down, and I mean really down with their stance. Many builders are not content with their trucks stance until the running boards are sitting on the asphalt. Having the perfect stance is super important, but most of these heavily lowered trucks would not perform well on an autocross track. Enter the era of ProTouring. Now you can build a truck that has the aggressive look you desire and the performance to back it up. We had a blast building this 54 Chevy truck into a modern ProTouring rig that can haul a whole lot of something that rhymes with grass.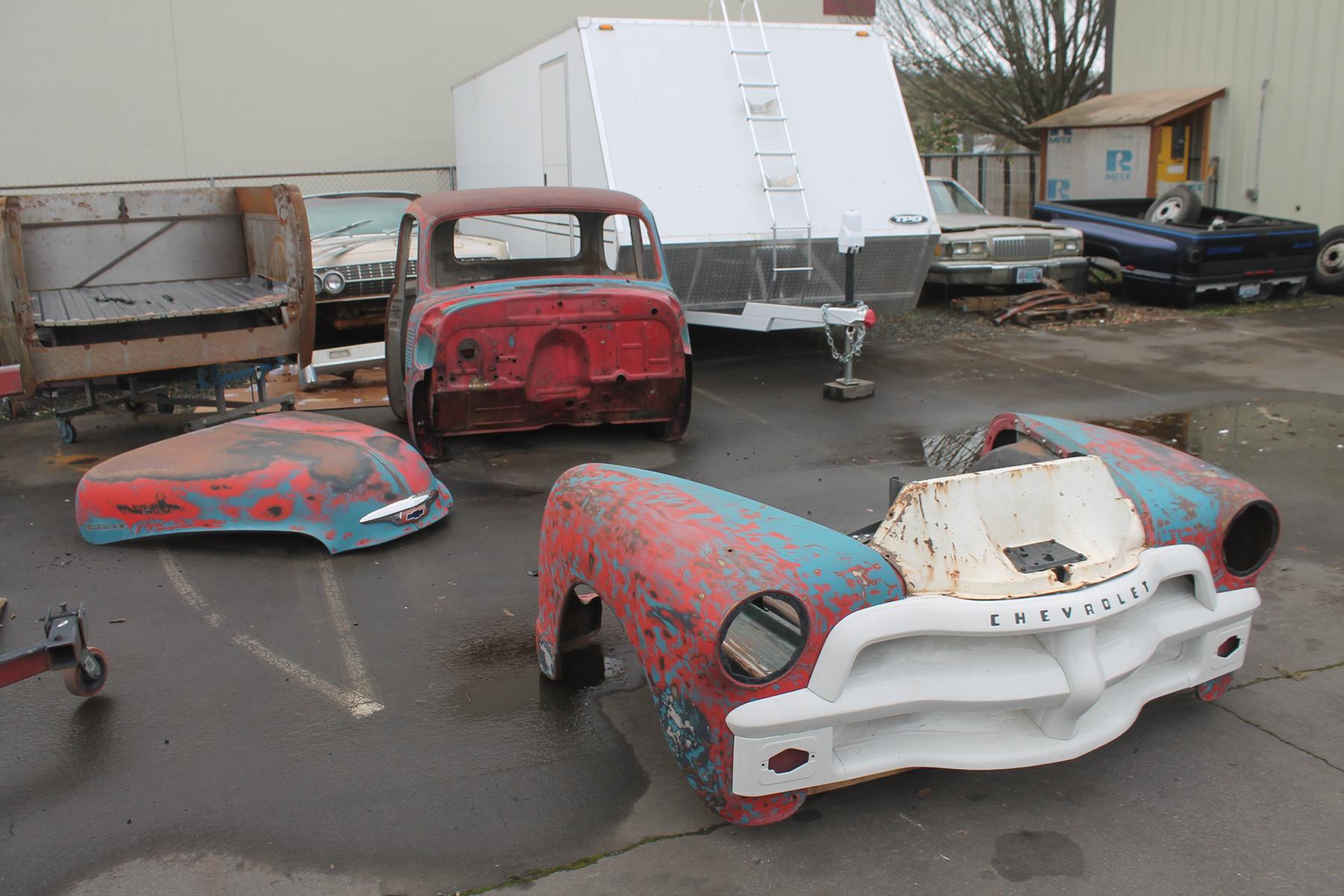 From humble beginnings…this is what we started with as a basis for the 54's build.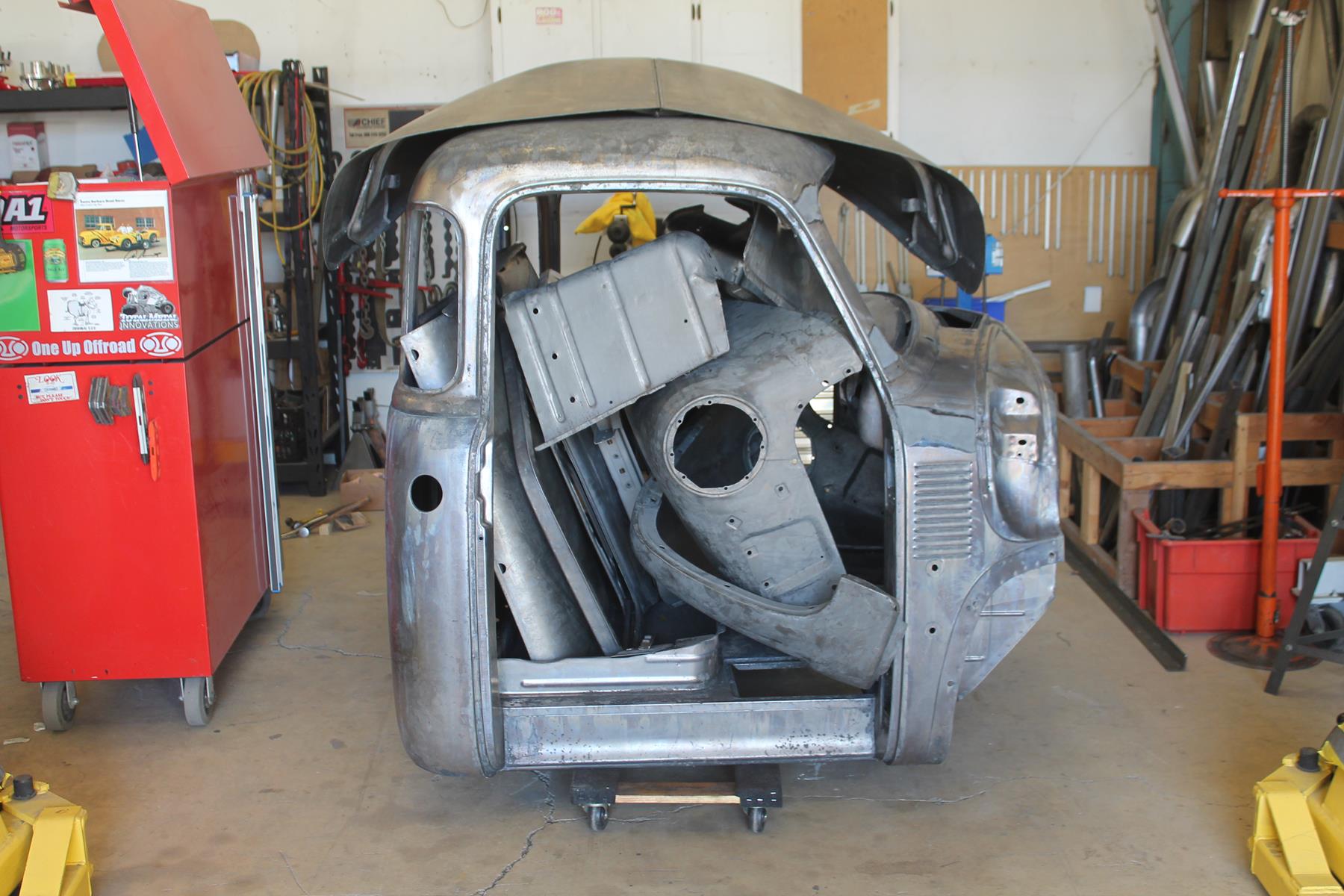 Ground zero…post acid dip.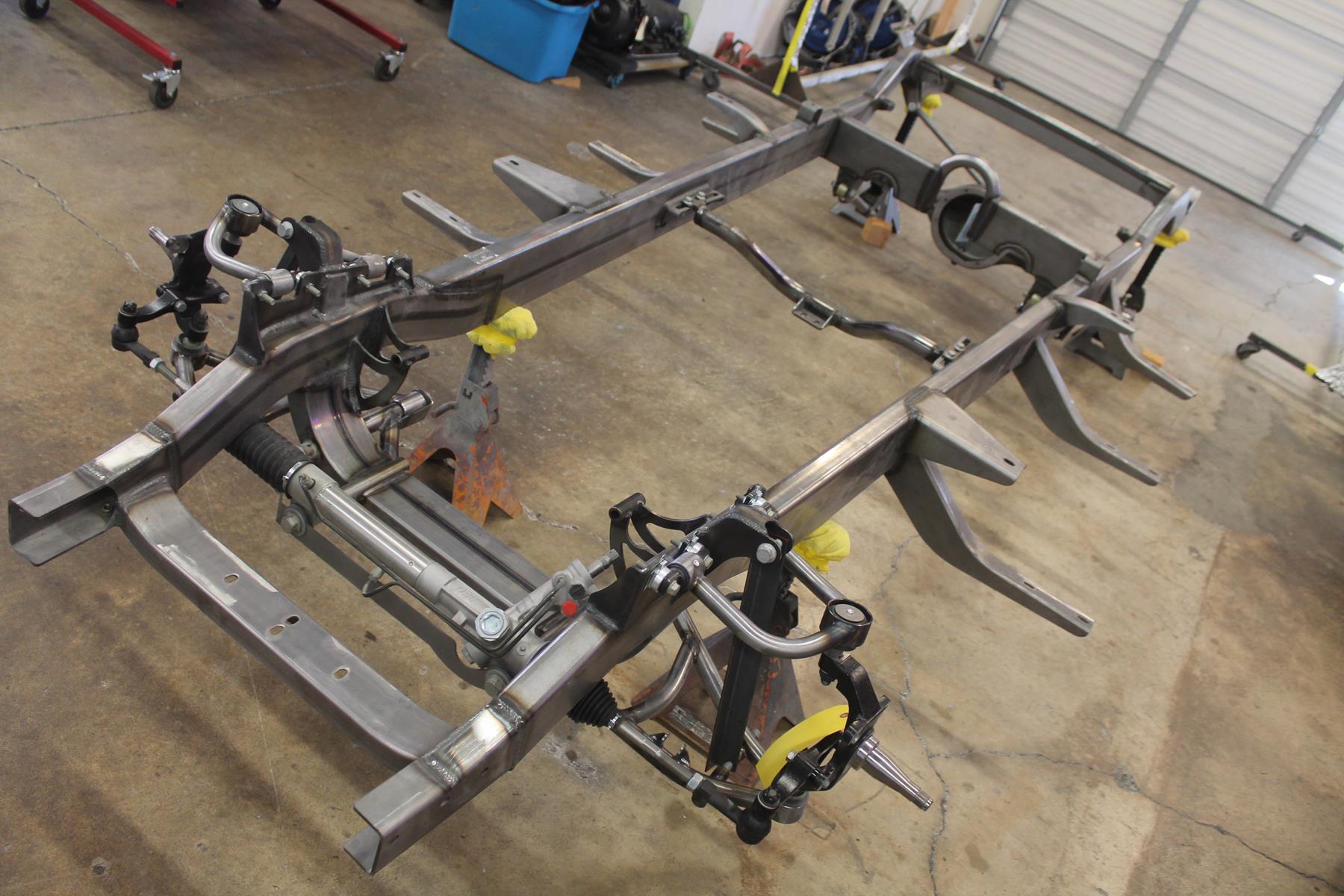 Arrival of the Art Morrison "GT Sport" chassis.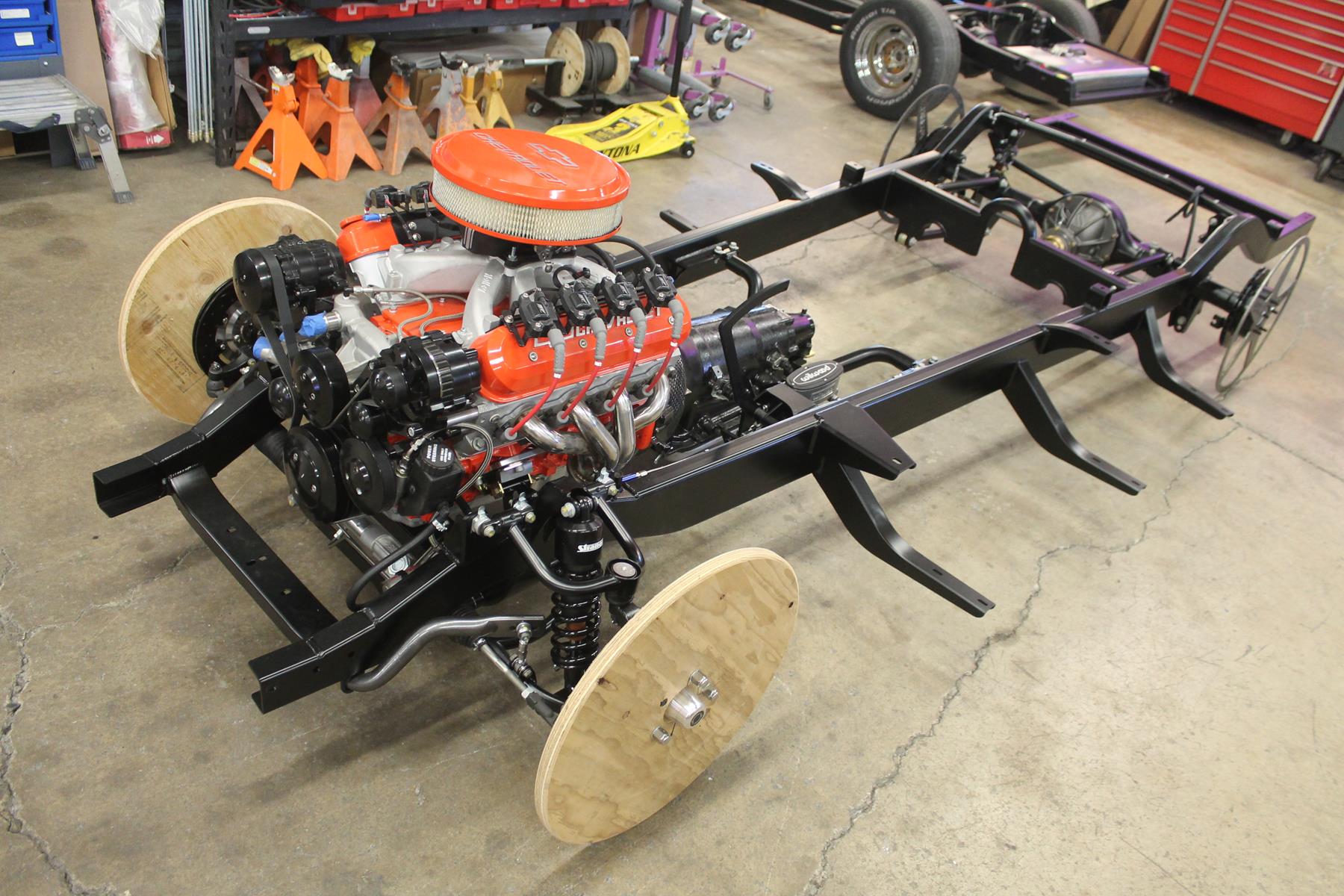 The AME chassis coated, assembled, powered, and ready to accept the truck's body.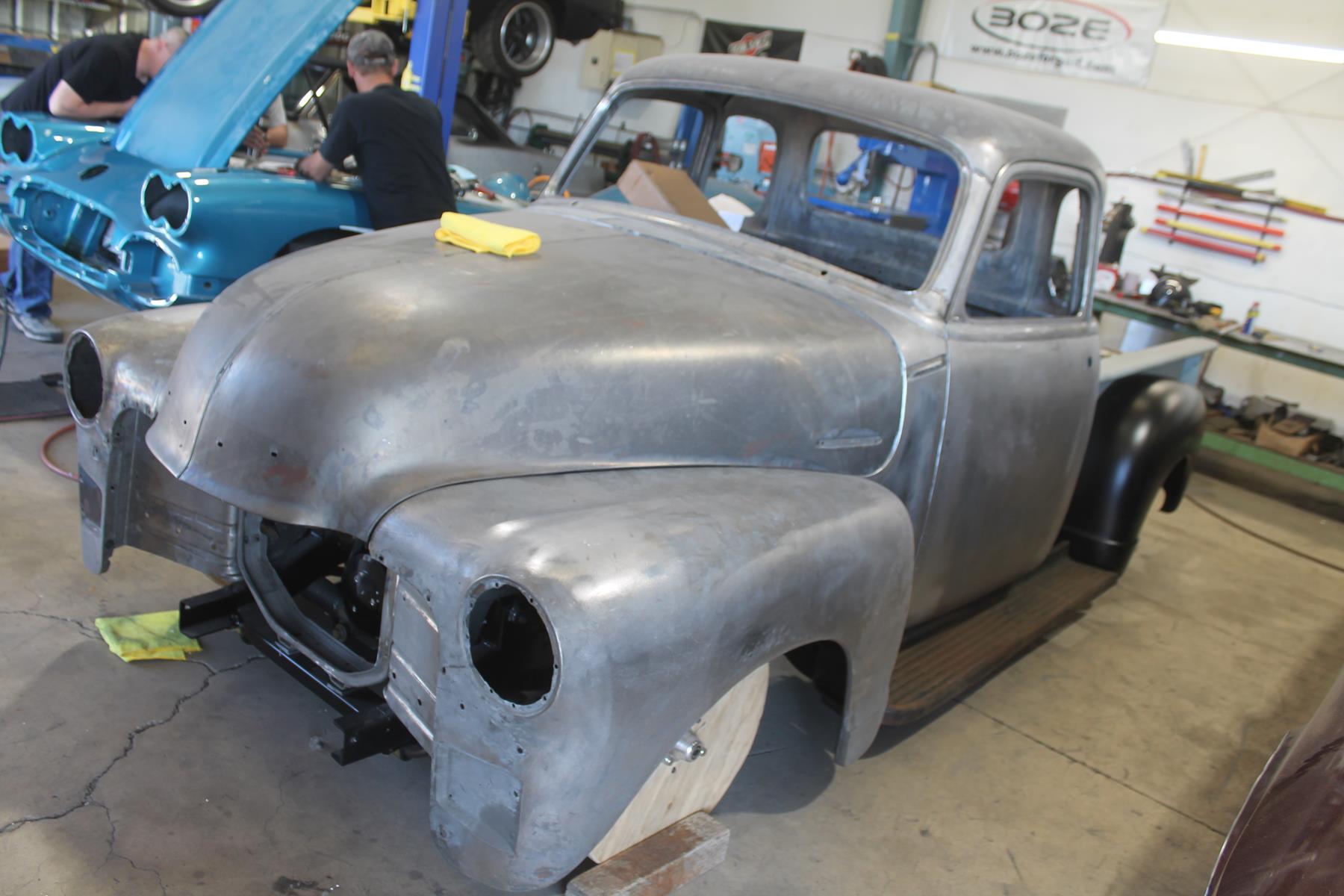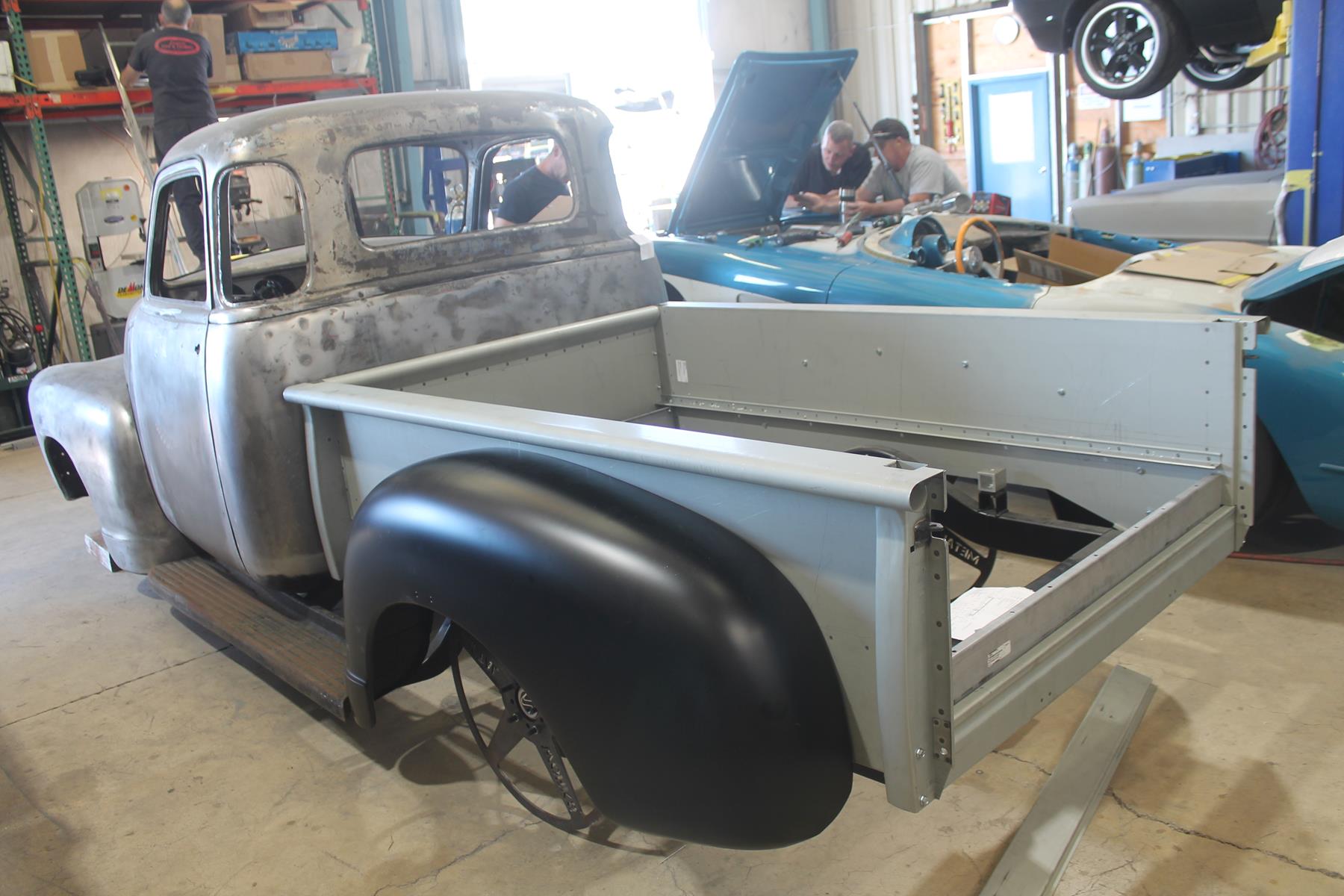 The 54 during metal work and mock up during fabrication.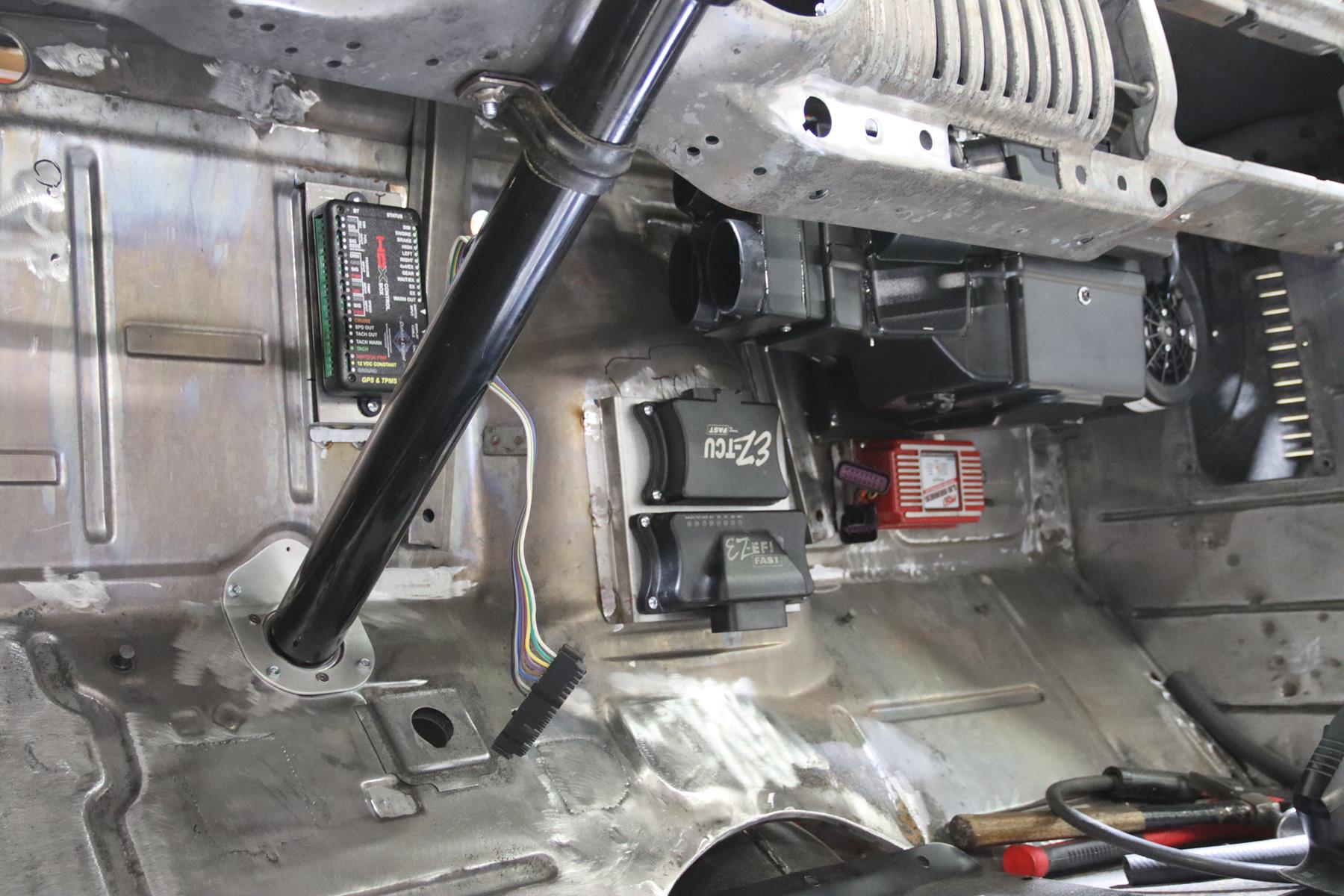 Mocking up components.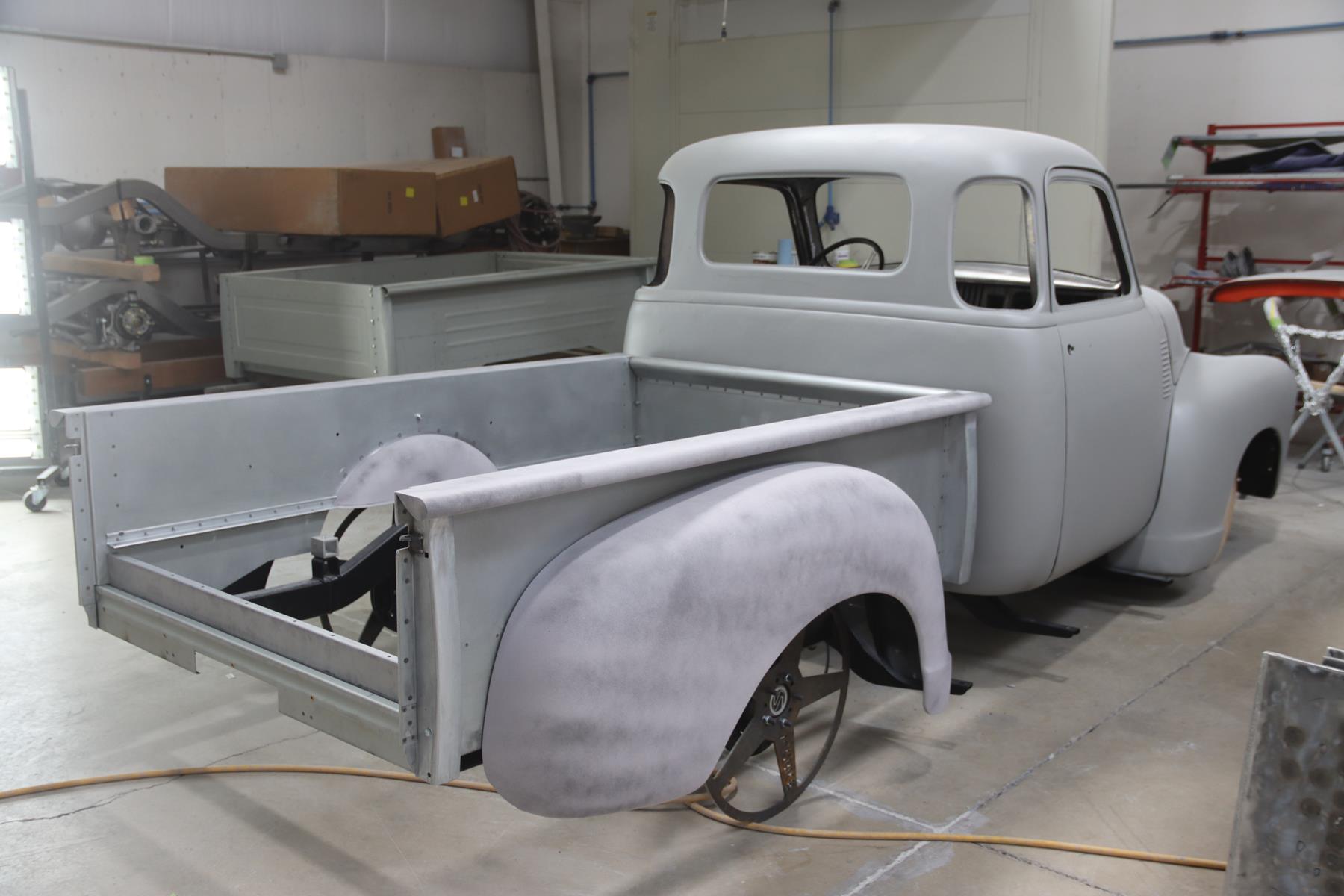 During mid body work.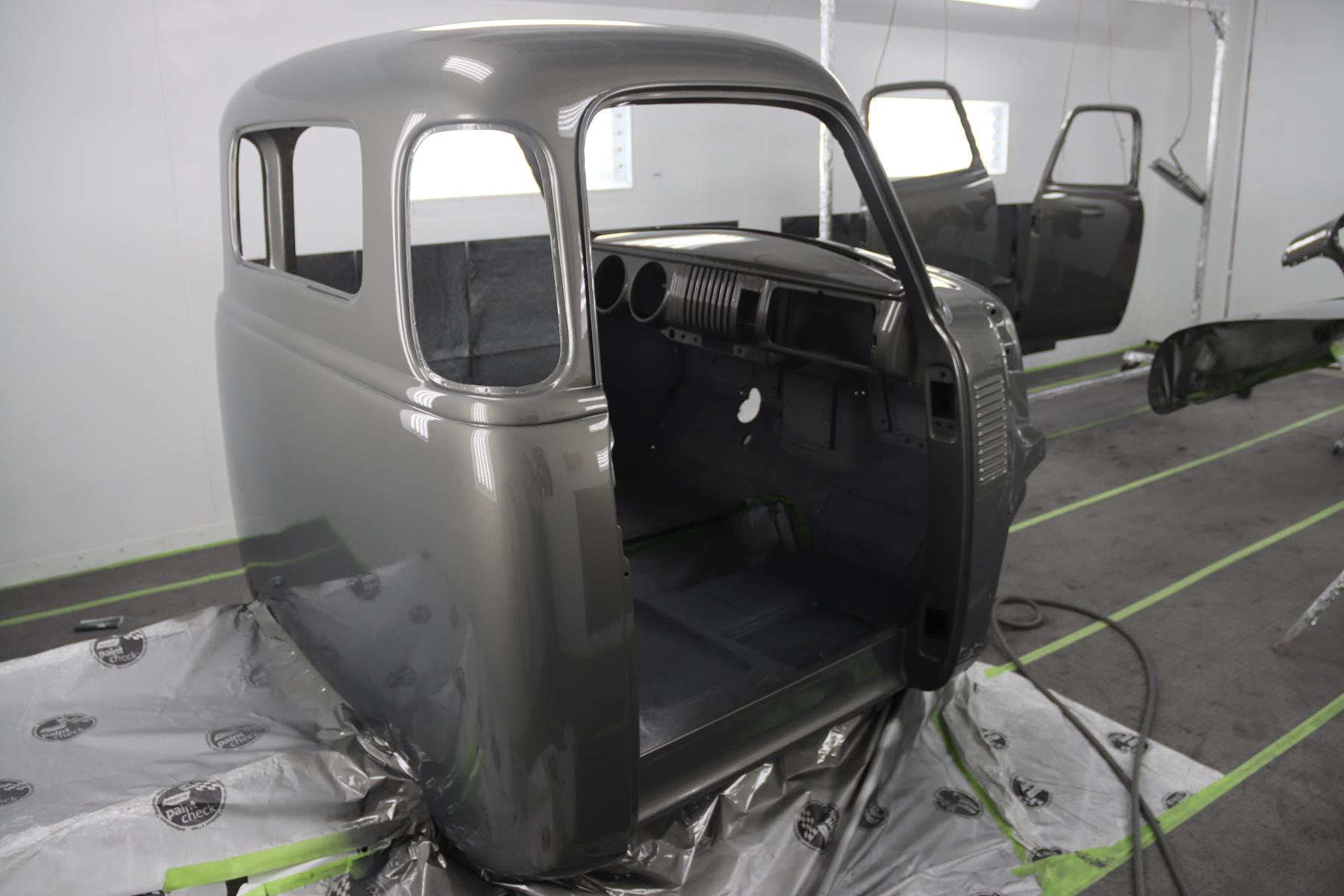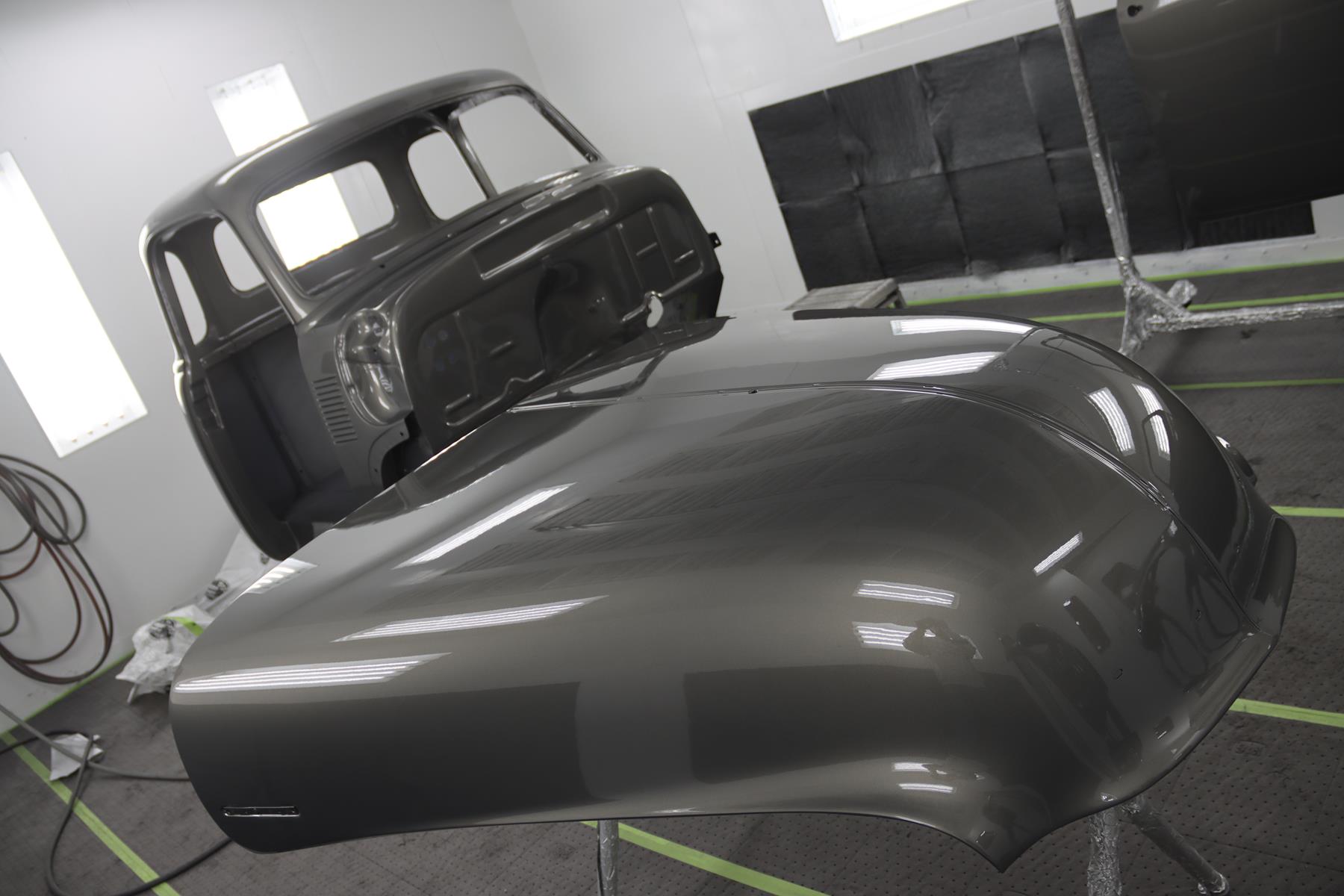 After laying down base and clear coats…very exciting step in a restoration.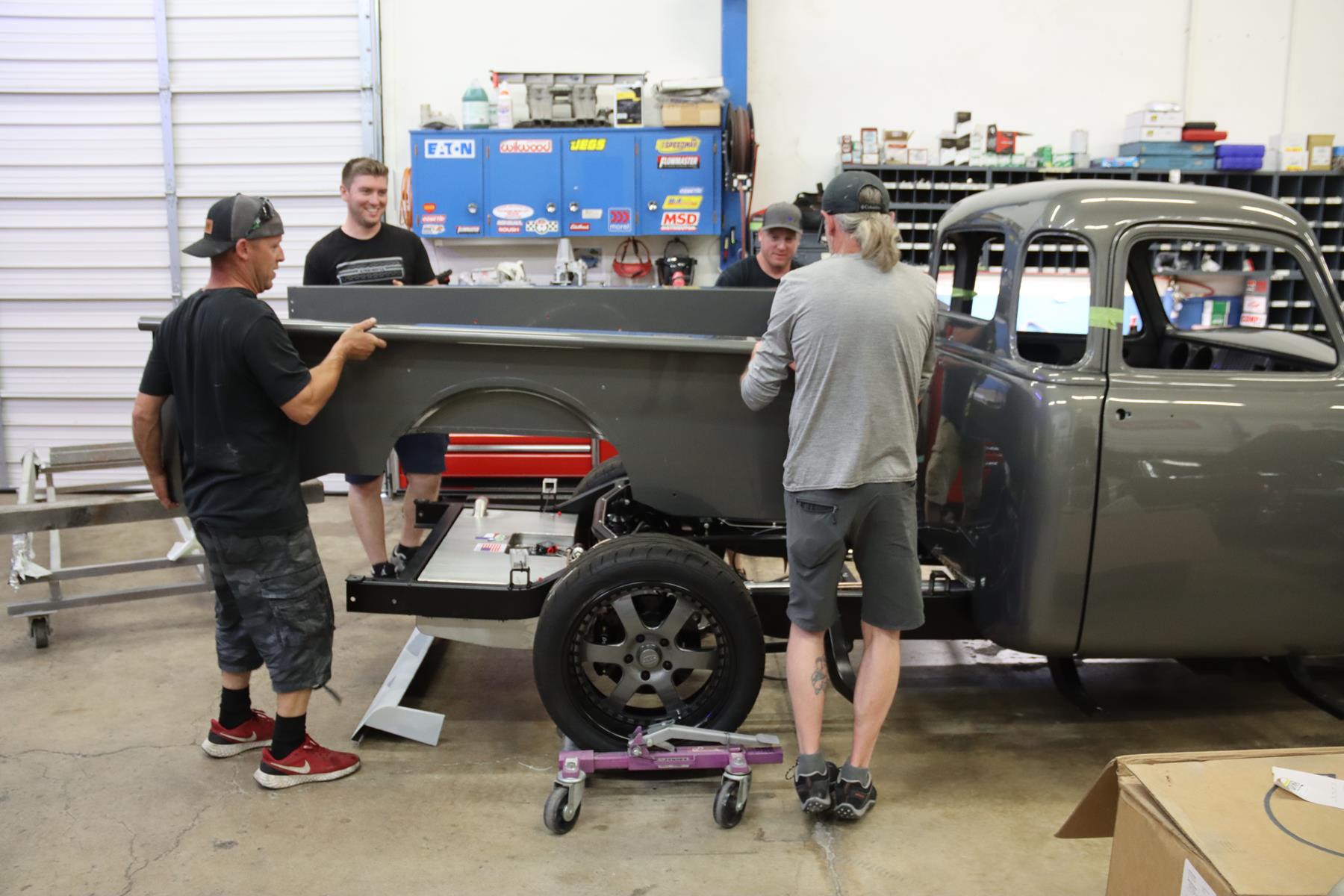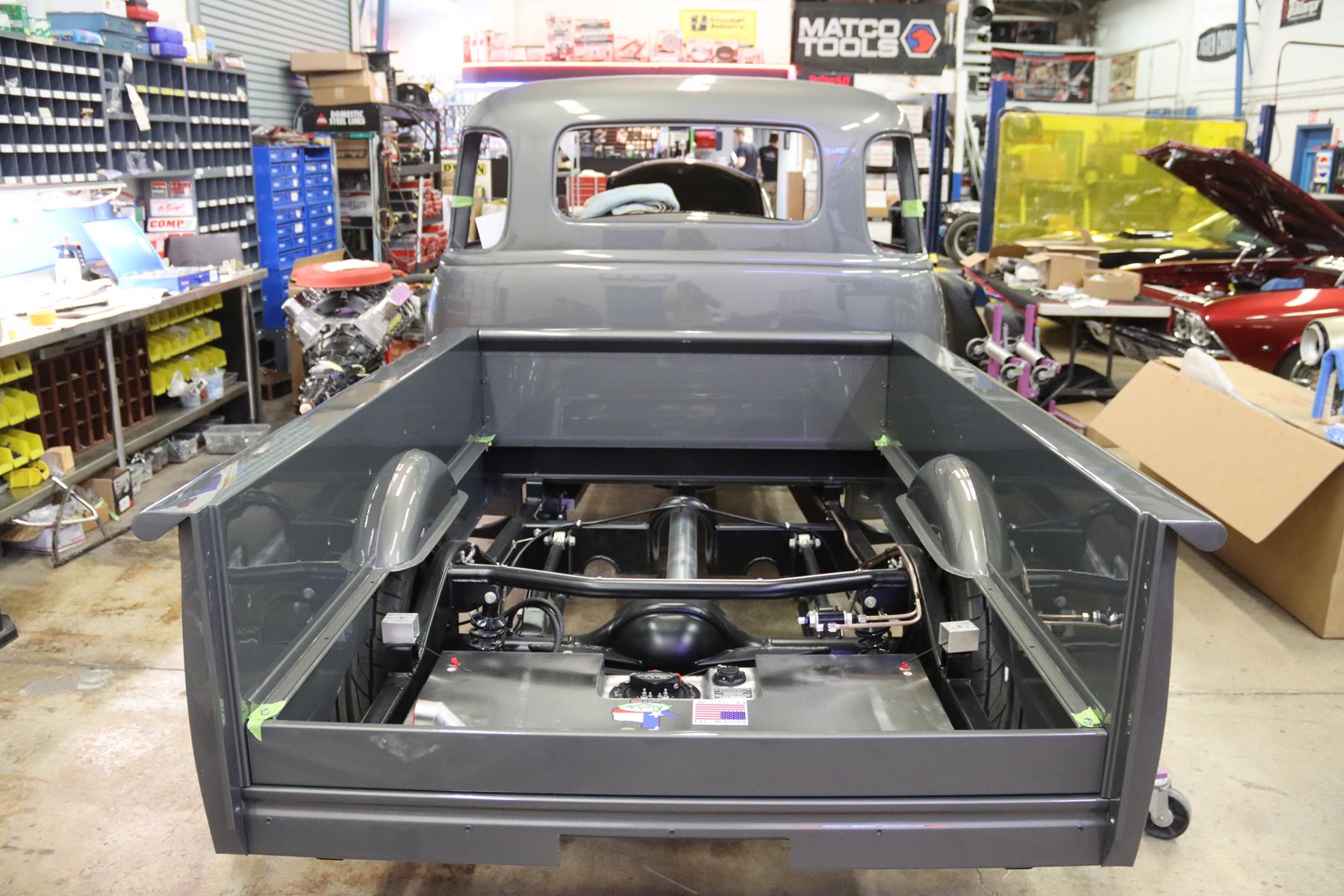 Assembly in process.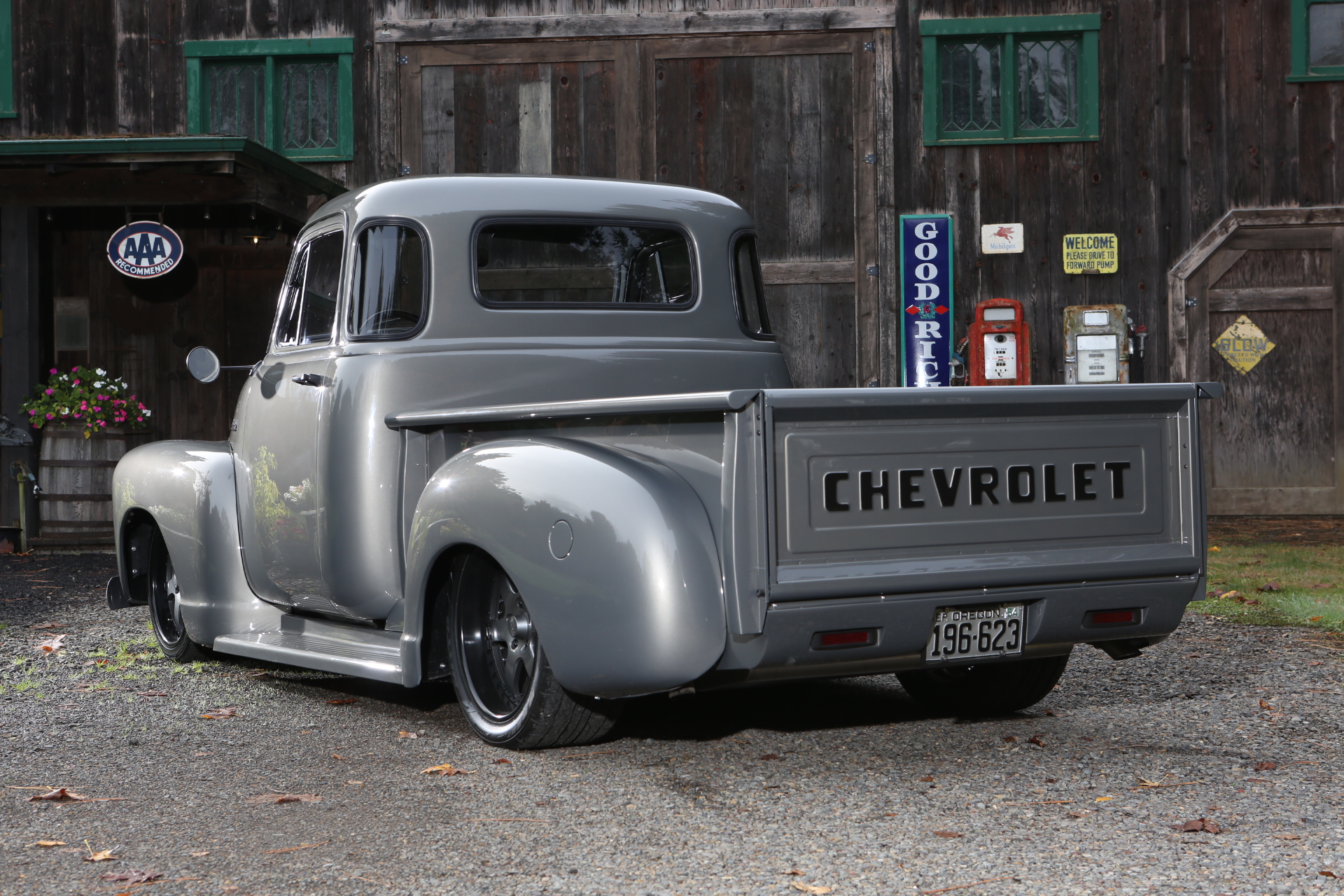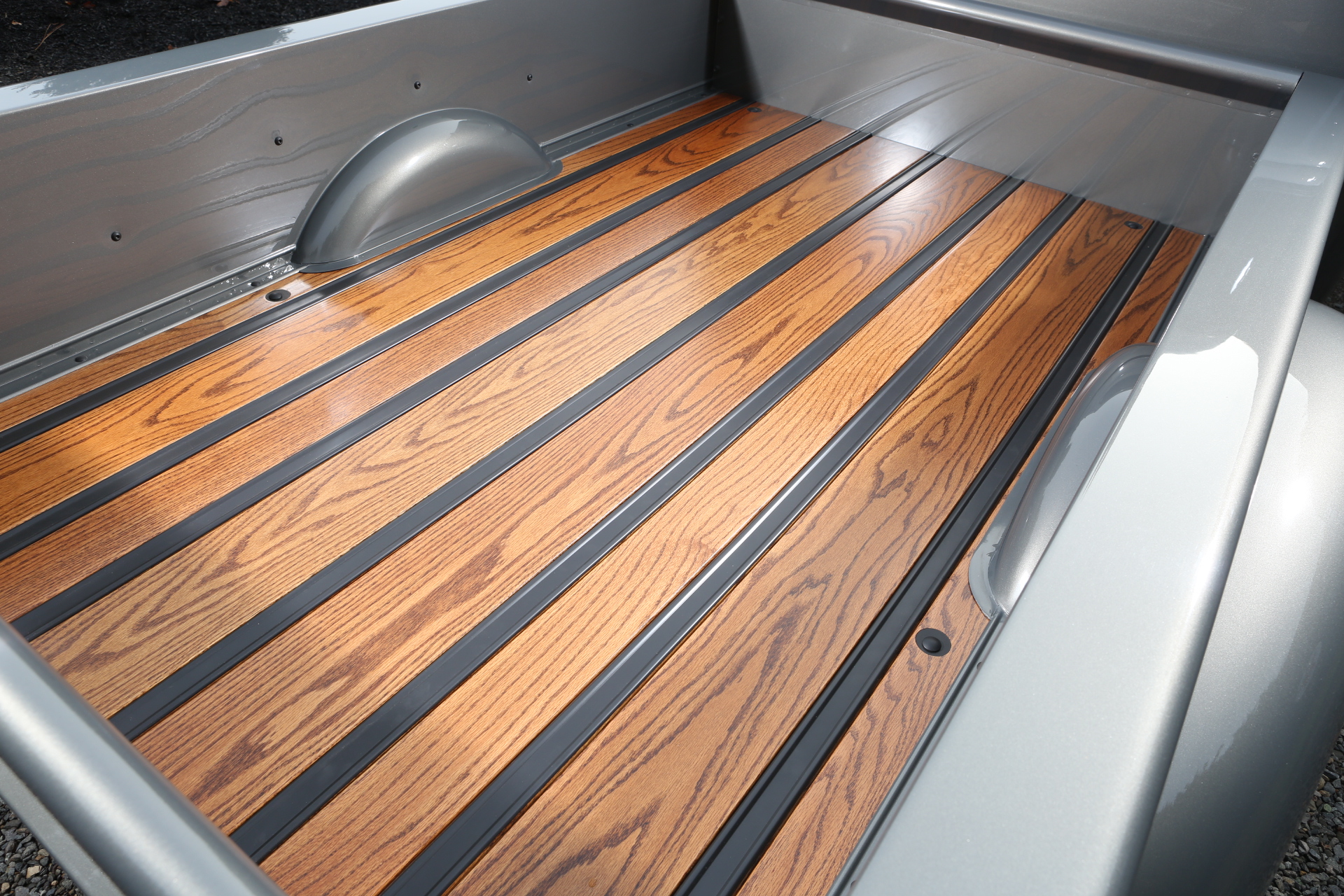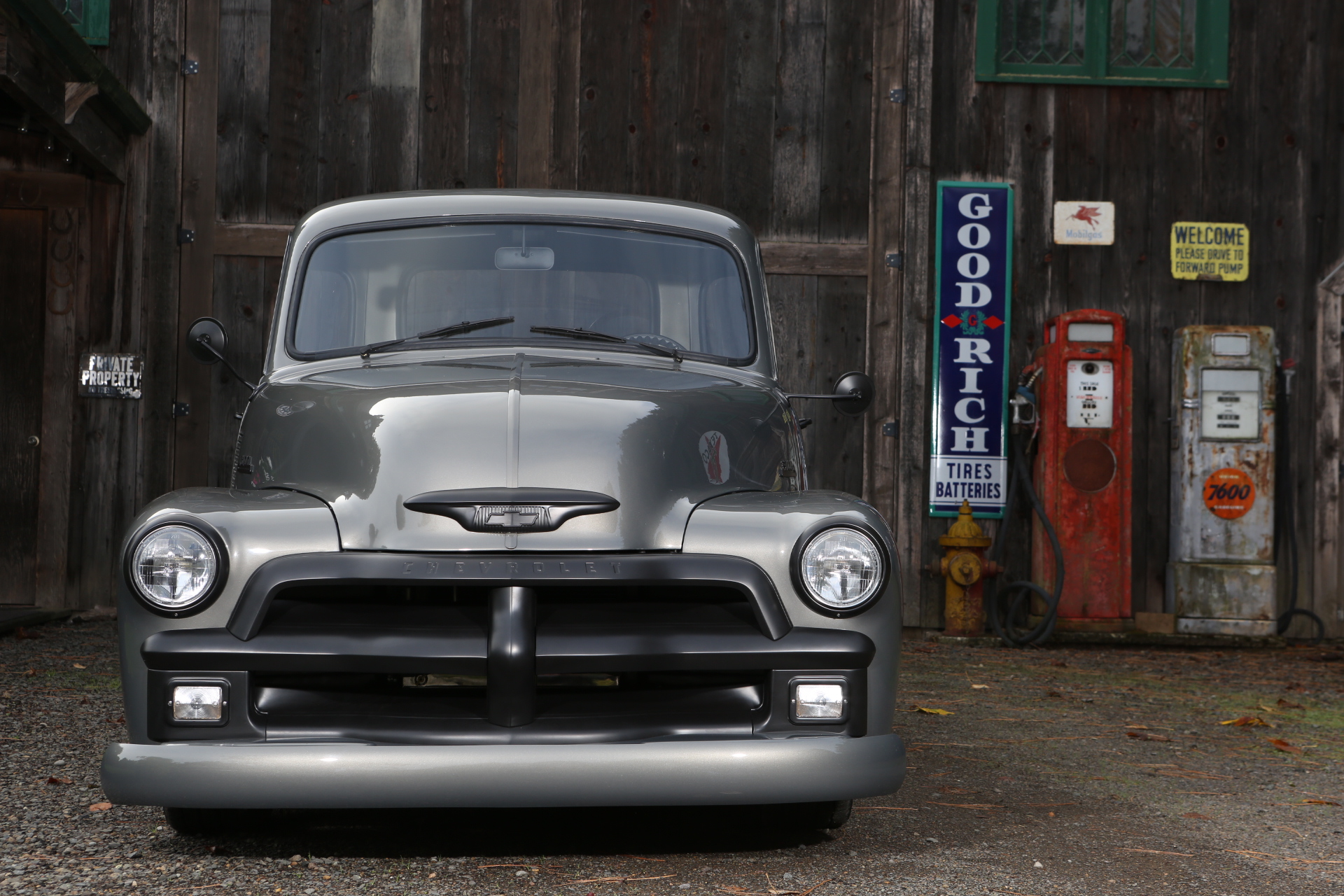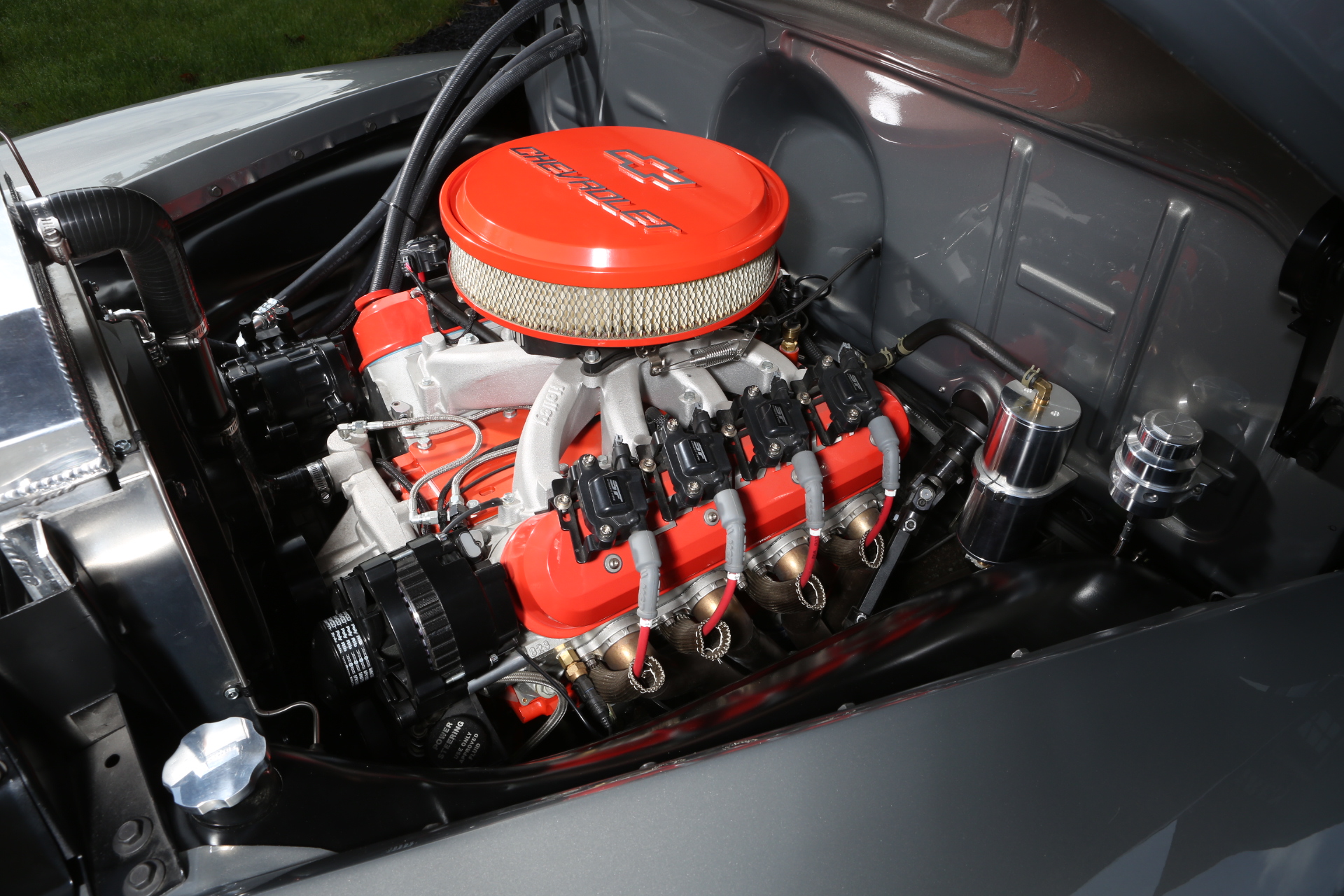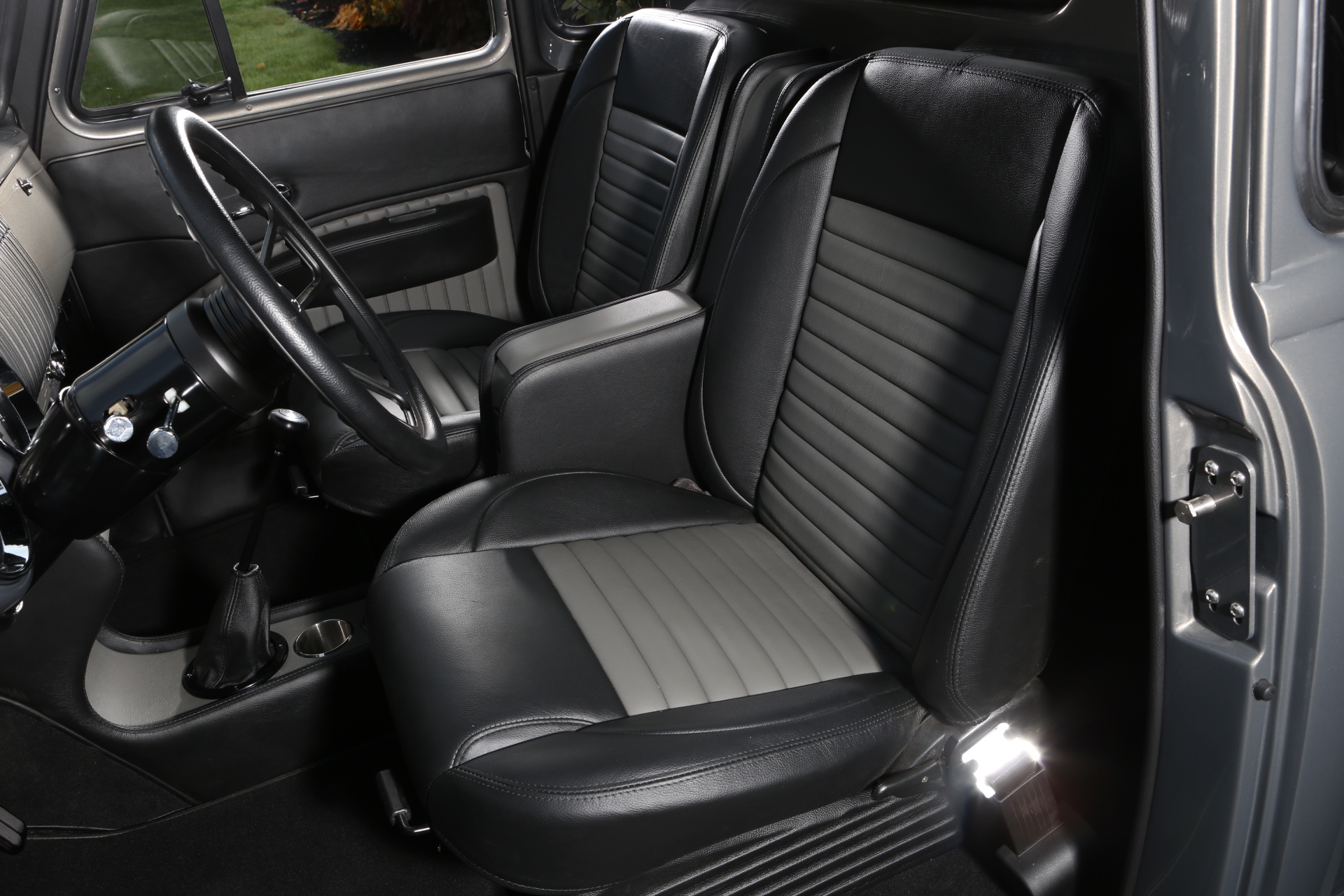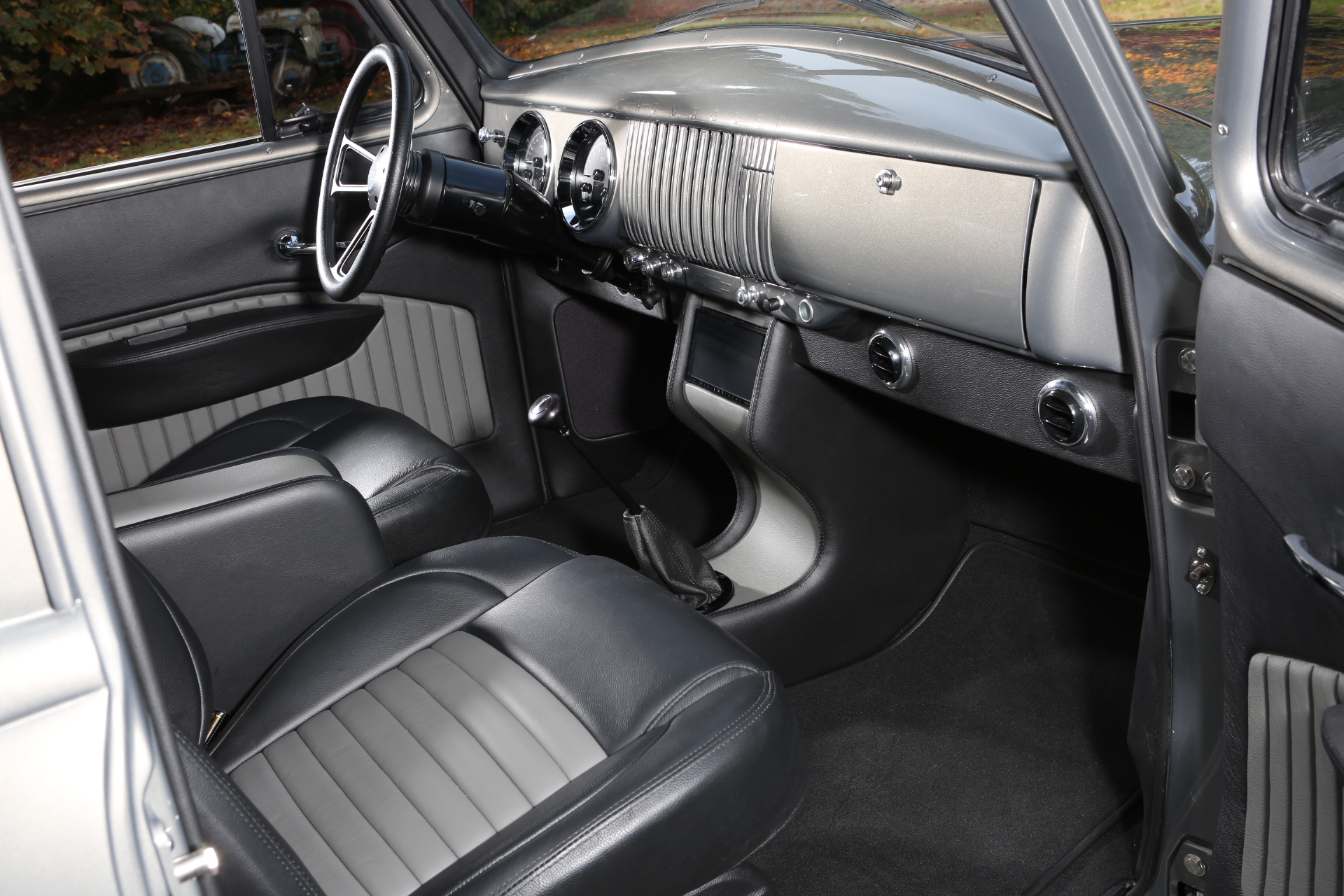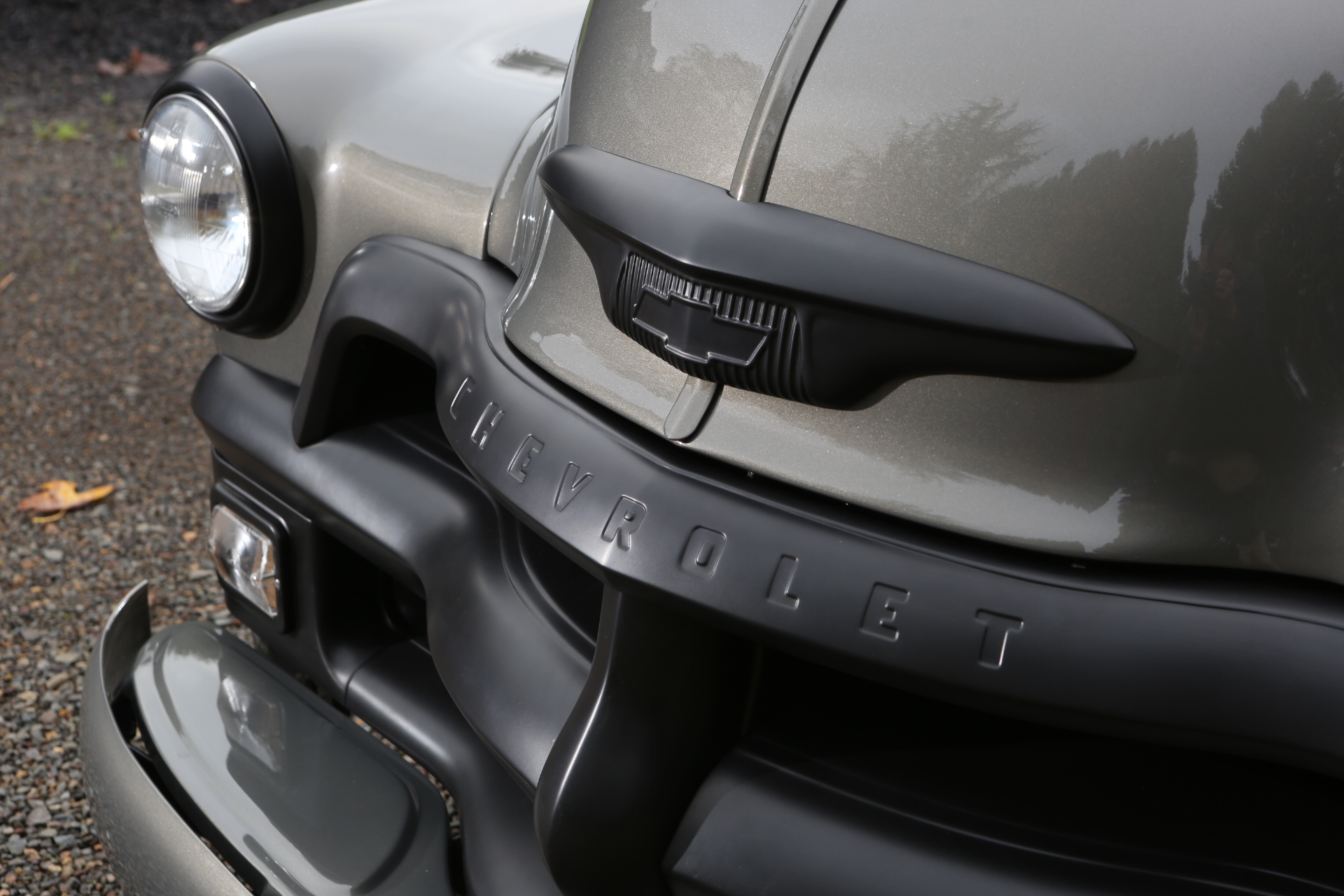 Finished images…to see the full step by step build of our 54 Chevy truck…please check out the video below: